New program will pay farmers to reduce phosphorus
Farmers have been doing a lot and have been making a lot of improvements in water quality. I hope (this program) opens up the opportunity for the general public to see and understand what farmers do for the environment and for the waters of the state.
Brian Kemp
VERMONT — Vermont farmers who go above and beyond state and federal regulations for reducing phosphorus runoff will soon be compensated for that extra work.
The Vermont Agency of Agriculture, Food and Markets (VAAFM) is launching the Vermont Pay-for-Phosphorus Program (VPFP), thanks to a $7 million grant from the USDA Natural Resources Conservation Service (NRCS).
The program, which was funded in the 2014 and 2018 Farm Bills, will pay out $4.9 million over five years. Eligible farmers would receive direct payments for verified phosphorus load reductions in agricultural crop fields that exceed minimum standards.
VPFP is among the first programs of its kind, and Sen. Patrick Leahy, D-Vt., believes it will be a model for the rest of the country.
"One of the reasons I created this program, or helped created it in the 2014 Farm Bill and continued funding it, is that I believe that it can work, but I also wanted to make sure that it didn't just go to some giant conglomerate somewhere and let them do it," Leahy said at the Sept. 17 press conference announcing the program. "I'm hoping to demonstrate how well it works here … then I think we'll see it in many other parts of the country, and everybody — farmers and non-farmers — will benefit by that."
What makes this program different from existing conservation programs, according to VAAFM and USDA officials, is that it pays farmers for results, as opposed to subsidizing the implementation of conservation practices.
"We pay farmers now to install conservation practices — cover crops, residue management, nutrient management, farmstead improvements like manure storage, etc. — but we don't pay for outcomes," said Vicky Drew, Vermont State Conservationist for the NRCS, at the press conference. "So while all of these outcomes contribute to the phosphorus reductions (we have already achieved), we're not actually paying producers to generate actual reductions."
The beauty of the program, Drew added, "is that it allows farmers to decide how best to achieve phosphorus reduction and to meet their goals with a variety of practices."
The program is a big step toward establishing a framework for paying farmers for ecosystems services, said Brian Kemp, a Sudbury organic beef farmer and president of the Champlain Valley Farmer Coalition (CVFC), who is also a member of Vermont's Soil Conservation Practice and Payment for Ecosystem Services Working Group.
"Farmers have been doing a lot and have been making a lot of improvements in water quality," Kemp said. "I hope (this program) opens up the opportunity for the general public to see and understand what farmers do for the environment and for the waters of the state."
VPFP will use a web-base application called FarmPREP, which was developed by the Montpelier-based company Stone Environmental, to gather and process farm data.
According to a Sept. 17 press release, "FarmPREP will estimate the number of pounds of phosphorus running off each farm field each year under current management and will compare these runoff values to the estimated pounds of phosphorus runoff that would occur under baseline historical management assumptions and above-program threshold requirements."
Enrolled farms will then receive $150 per pound of phosphorus runoff they reduce across their whole farm, above and beyond state and federal standards.
VAAFM officials expect to launch the app in January.
There is also a payment incentive for farmers to enroll: $15 for every acre that's accepted into the program, up to $4,000.
"There are a lot of upfront costs for adaptation-heavy programs such as this — for instance entering the nutrient management plan into (the new app)," said VAAFM Water Quality Division Assistant Director Ryan Patch at the press conference. "This is a program that is really trying to move the needle and there's a high bar set within it, so we don't want to discourage folks from applying."
The $7 million program can do a lot of good, CVFC Executive Director John Roberts told the Independent in a phone interview Monday.
Farmers have long talked about wanting to be paid for all the good things they do on their farms, instead of being regulated, he said.
"It's the carrot and the stick. It's easier to reward someone for doing the right thing than regulating them and punishing them for not doing it."
The most important innovation of this program, Roberts said, is its flexibility.
"It's valuable to reward farms to use their own creativity and their own investments to improve phosphorus retention," he said. "I think taxpayers will see and appreciate that their tax money is being used more efficiently."
Roberts believes this is a small but significant step toward achieving the state's water-quality goals, but he cautioned that dealing with the phosphorus problem will be a long, hard haul.
"Vermonters need to be constantly reminded that there is no shortcut to the phosphorus problem in (Lake Champlain)."
For more information about Vermont's Pay-for-Phosphorus Program, visit https://agriculture.vermont.gov/vpfp
Reach Christopher Ross at [email protected].
More News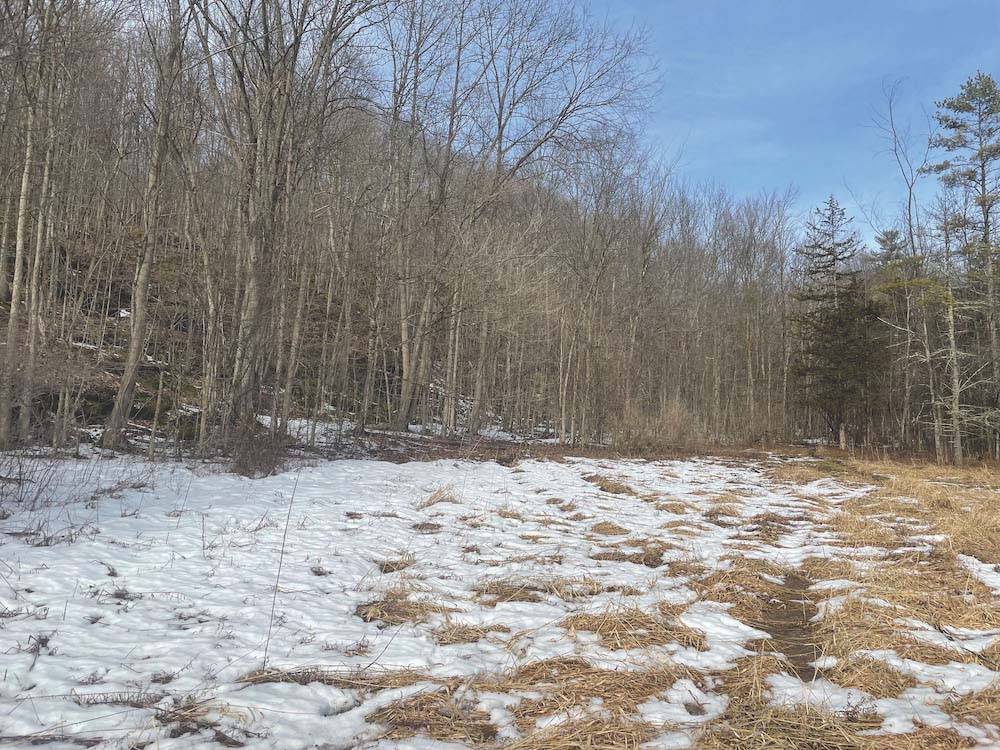 The Vermont Fish and Wildlife Department is putting $566,667 in grant money toward conserv … (read more)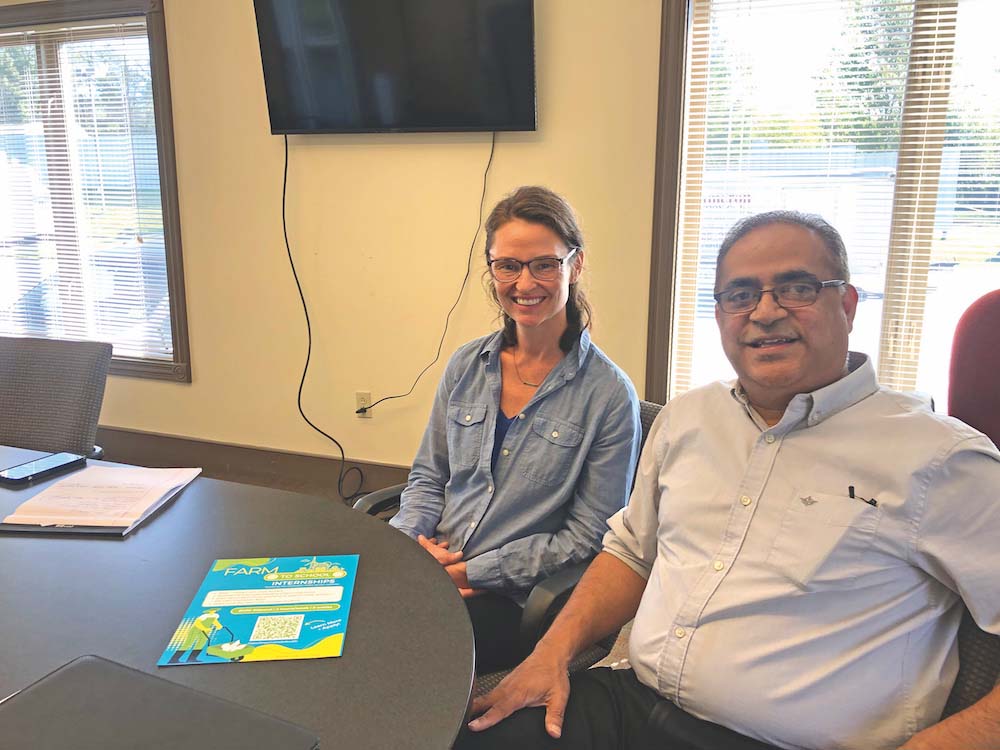 Like most things, the future of agriculture in Vermont lies in the hands of younger genera … (read more)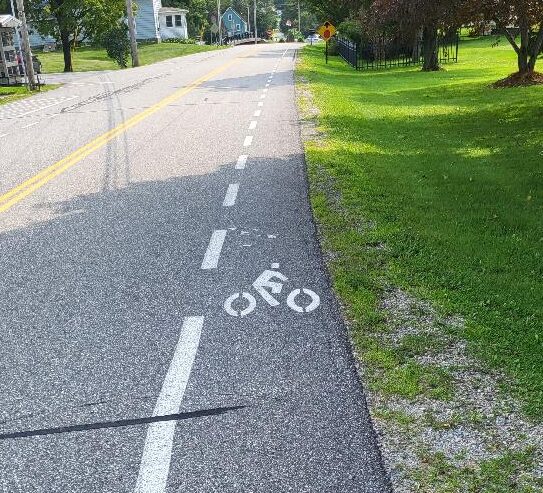 Local planners and a hired consultant this week unfurled Middlebury's first-ever "Bicycle … (read more)