Vermont State Police Log: Driver cited for DUI after chase and crash
ADDISON COUNTY — Vermont State Police attempted to stop a motor vehicle on Big Hollow Road in Starksboro on Sept. 8 at around four minutes before 9 p.m. The car failed to stop and the trooper pursued it. 
The chase came to an abrupt end when the driver of the car failed to make a left turn onto Hollow Road, the vehicle then left the road and it came to a position of rest down a slight embankment.
While speaking with driver Jessica Baker, 38, of Starksboro the trooper observed several signs of alcohol impairment and took her into custody after a brief struggle. Police cited Baker for driving under the influence, eluding a police officer, negligent driving, resisting arrest and assault of protected professional, and then troopers released her into the custody of a sober party.
In other recent activity, Vermont State Police: 
•  On Sept 8 at 4:05 p.m. rushed to a two-vehicle crash on Route 7 at Church Hill Road in Charlotte. Police said a pickup truck driven by 16-year-old Isabel Jennifer Seward of Atlanta, Ga., crossed the center line and smashed into a car driven by 73-year-old Chet Hawkins of Ferrisburgh. Hawkins was transported to UVM Medical Center, where he died. His wife, Connie Hawkins, 72, died in the crash.
The crash is still under investigation. No charges have been filed. See a longer story in the A section of this edition.`
•  On Sept. 9 logged a complaint about a phone problem. After investigating, police determined that Andrew Brons, 56, of Ferrisburgh harassed and was a general annoyance towards the female victim in August and September, including sending more than 40 text messages in a single day. State police located Brons and cited him for disorderly conduct by use of electronic means.
•  Cited a Lincoln man twice within a few days. On Sept. 9 at a quarter to 9 p.m., police investigating a complaint and determined that Michael J. Graziadei, 51, of Lincoln was in violation of an abuse prevention order. Troopers located Graziadei, and they allege that he resisted attempts to place him under arrest. They cited him for violating an abuse prevention order and resisting arrest.
Then on Sept. 13 at 10:26 a.m. troopers received a call reporting that Graziadei was at it again. Troopers spoke with Graziadei who they say was in violation of the order. They arrested him and cited him again for violating an abuse prevention order. 
•  On Sept. 10 at approximately 2:52 p.m. stopped a vehicle on Route 7 near Town Hill Road in New Haven. The trooper noted that driver Brittany Aunchman, 26, of Vergennes showed several signs of drug impairment, he ran her through a series of tests to ensure she could operate a motor vehicle safely, took her into custody and cited her for driving under the influence of alcohol or another substance.
•  On Sept. 14 at 7:07 a.m. logged a report of the theft of an ATV from a Boro Hill Road home in Monkton. The ATV is a grey and green 2018 Polaris Outlaw 50. The ATV is believed to have been stolen in the morning of Sept. 14. Anyone with information on this is asked to call the state police at (802) 388-4919. Anonymous tips can be submitted online at vtips.us or by calling 844-848-8477.
More News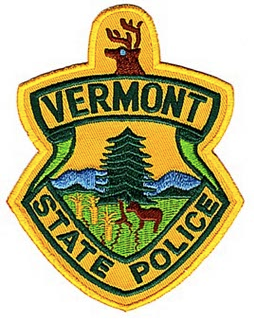 Police have not yet determined whether they will charge a youth in the killing of a Waltha … (read more)
A Vergennes police officer was the first law enforcement official to respond to a home on … (read more)
Vermont State Police operating out of the New Haven barracks dealt with two violent incide … (read more)