Thomas Dairy to cease operation; Monument Farms still chugging along
We wish we didn't have to close so soon, but COVID didn't give us a choice.
— Abbey Thomas of Thomas Dairy
RUTLAND TOWN — After more than 100 years in the milk business, Thomas Dairy is closing its doors. 
The venerable dairy on Route 7 in Rutland town had begun scaling back production in July, saying that such tweaks were just part of doing business, particularly as the pandemic had significantly slowed demand.
But on Thursday, Sept. 10, the Thomas Dairy announced was going out of business.
While the news was sad for Thomas and its devoted customers, another family-owned Vermont dairy business — Monument Farms Dairy in Weybridge — says it was in a slightly different position than Thomas Dairy.
"It's a sad time for us to see a company that we've worked with go out of business," said Jon Rooney, president and plant manager at Monument Farms. 
"It does afford us an opportunity," he noted. "We've been inundated with calls from Thomas customers."
Back in Rutland, Thomas announced its plans on its Facebook page:
"With gratitude, pride and heavy hearts, we have made the difficult but necessary decision to close Thomas Dairy at the end of the month," the Sept. 10 post read. "The decrease in business from colleges, restaurants and tourism during the COVID shutdown has hit us hard, and the future remains uncertain. Our priority is to close the business with integrity and with the best possible outcomes in mind for our employees, farmers and customers.
"We will forever cherish the relationships we have built over many generations. The best part of operating this business has been the satisfaction of putting out the best quality product possible. We hope the Thomas Dairy brand will be remembered for our commitment to high quality at a fair price for farmers and consumers, and for what we've always stood for:
"Fresh, Local, Vermont. 
"Thank you, The Thomas Dairy Family."
The dairy's last day in business is set for Oct. 1.
The Thomas farm was originally established in 1854, but has been producing milk and other dairy products commercially since 1921. When interviewed in July, co-owner Christa Thomas said that buying from larger producers was never part of the Thomas Dairy business plan. 
"We buy all of our milk from small farms within a 35-mile radius," she said proudly. 
But even after securing a Payroll Protection Plan loan from the federal government under the CARES Act to help businesses affected by the pandemic, and then a dairy processing grant from the state of Vermont, the dairy could not continue to cover its losses.
"We submitted our losses from March through June," co-owner Abbey Thomas said in an interview Tuesday. "But when July and August came around, our losses through June turned out to be too great to qualify for any more grants. We had maxed out what could be awarded." 
The effect of the pandemic on Vermont's tourism and restaurant industries, not to mention colleges campuses and local schools, was more than the dairy could overcome, severely affecting the demand for dairy products.
The dairy's Facebook page has blown up with heartfelt condolences from Thomas Dairy fans, many of who have been drinking Thomas products for generations.
Former Vermont Secretary of Agriculture Roger Albee called Thomas Dairy "a pillar of their community and of Vermont. A real loss."
Many others called the news "heartbreaking" and wished the Thomas family well.
"We really are overwhelmed by the outpouring of love and support from the community," Abbey Thomas said. "We knew it would be sad and tough, and it is."
She added that that dairy is working to secure other vendors to buy milk from its small producers.
MONUMENT FARMS
In Weybridge, Rooney said that while Monument Farms is getting calls from Thomas customers, just moving into the Thomas market isn't as straightforward as it may seem to be.
"We are constrained in the amount of milk because we are a producer-handler," he said. Thomas, which buys milk from other farms and processes and packages it, operates under different federal dairy marketing regulations.
"It's different for us," Rooney said. 
As a producer-handler — the federal distinction for a business that milks the cows and then packages the milk, rather than milking the cows and selling the fluid milk to another company — Monument Farms has felt the nationwide depression in milk prices differently than Thomas, Rooney explained. 
If the bulk price of milk from farmers goes down the processor can buy its raw material for less money and then either pass on the savings to the consumer or pocket the extra profit. But a producer-handler like Monument Farms produces the raw material itself before packaging and selling it, so there isn't that opportunity for extra profit when the wholesale price of milk goes down. 
"The low price of milk is not a benefit to us," Rooney said. "Typically, processors — like Hood or Garelick or even Thomas — can buy milk cheaper than we can produce it. So we have to depend on the quality of our product (to attract customers)."
One financial benefit of being a producer-handler is that Monument Farms doesn't have to pay into some of the federal milk administration costs that a typical dairy farmer would have to.
Rooney said the societal dislocations caused by COVID-19 did slow down Monument Farms business for a week or two, but generally sales are good. 
"We're feeling pretty strong," Rooney said. "We're feeling the same regulatory hurdles and economic challenges that any other business is feeling now."
As Monument Farms plows ahead, Thomas, which employs 30 people at its dairy plant, winds down. Abbey Thomas said there was no public event planned for the final day of operation on Oct. 1.
"It'll be something quiet with our employees," she said.
The dairy will then liquidate its assets, which include the dairy processing plant and homestead at the farm on 10 acres just south of the Pittsford line. They also own a few hundred additional acres nearby.
"We all want to show our gratitude for the community support," Thomas said. "We wish we didn't have to close so soon, but COVID didn't give us a choice. We tried to keep going but it was too big a hole to dig out of."
More News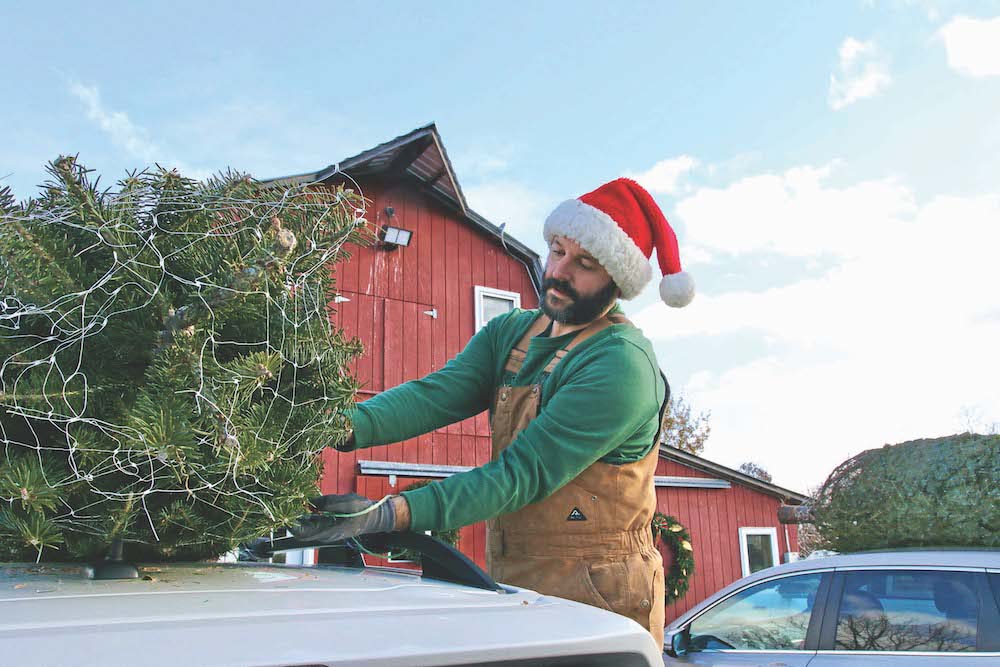 With the holiday season underway, county Christmas tree farms have begun welcoming visitor … (read more)
As the Middlebury Snowbowl prepares for opening day this Saturday, Dec. 9, loyal skiers an … (read more)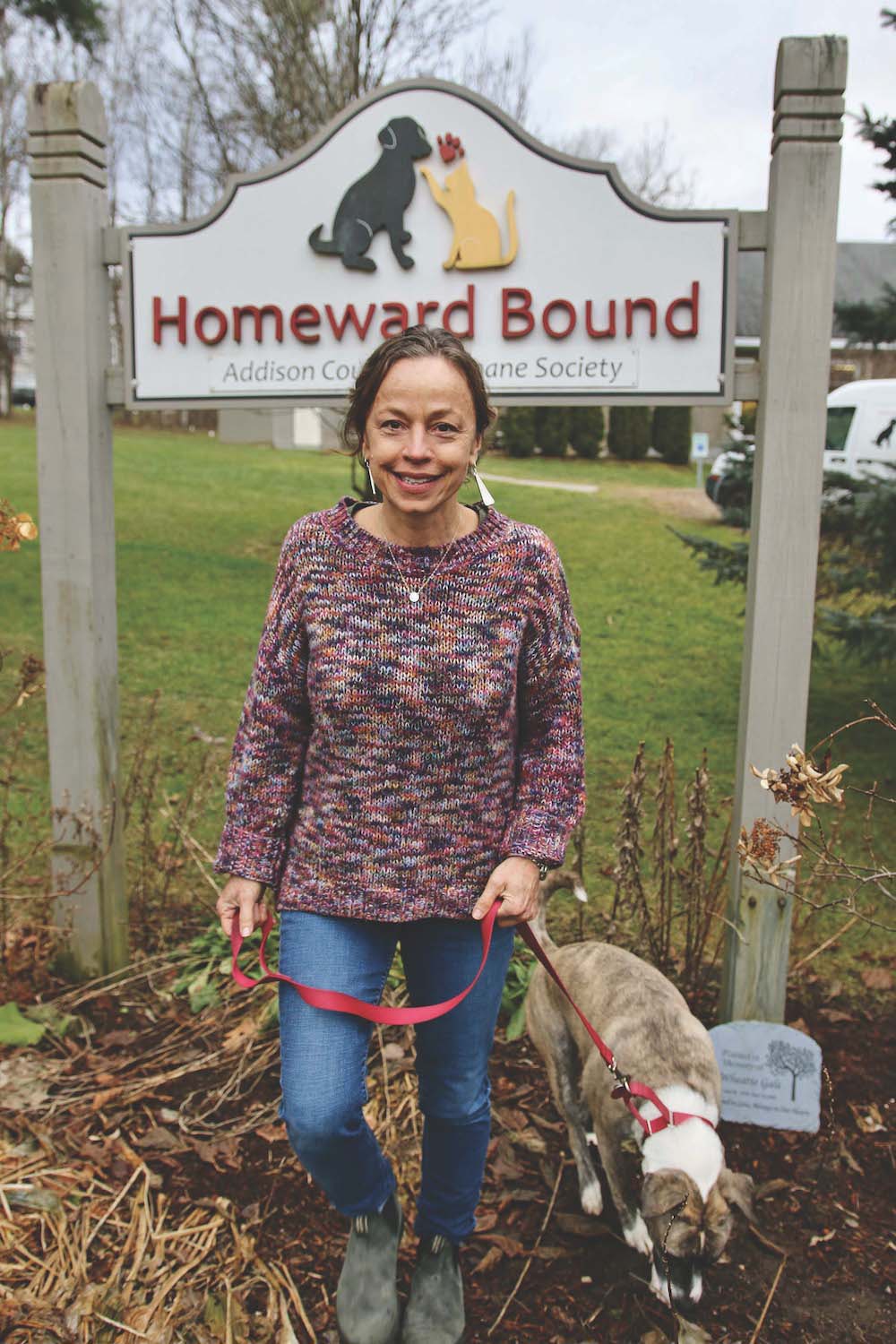 Homeward Bound Executive Director Jessica Danyow has truly been a dog's best friend during … (read more)