Fall sports to kick off — probably
ADDISON COUNTY — After two weeks of practice, Vermont high school sports competitions are due to begin next week.UPDATE: According to reports confirmed by Middlebury Union High School Activities Director Sean Farrell, the Agency of Education will not, as hoped, green-light inter-school competition beginning on Sept. 21. Local teams had hoped to start playing games as early as Sept. 23. Farrell said on Friday morning AOE officials have informed school superintendents a decision will be made and announced next week when and if games can resume. Games in this article listed to occur before Sept. 28 will thus be either postponed or canceled. The Independent will update the situation as soon as more information is available.
Here are things local fans will see this fall at high school sporting events starting Wednesday, barring a surge in COVID-19 cases that would lead state officials to call the whole thing off:
•  Masks for everyone, except on cross-country runners and medically exempt athletes. 
•  Footballs flying through the air, and at times linemen catching them. 
•  Championships awarded in field hockey, soccer, golf and cross-country.
•  Plenty of soccer and field hockey subs to give mask-wearing athletes breaks.
•  Weekday football games.
Here's a sample of what fans won't see:
•  Lots of other fans — due to the pandemic, only 150 non-participants will be allowed at events. 
•  Spitting or sharing of water bottles.
•  Tackling, blocking and running plays in football, which will be 7-vs.-7 passing-only touch, with all players except the center eligible to receive throws from the quarterback. 
•  Football playoff games.
If all goes to plan, observers will be able to see young athletes, many of them who lost their spring seasons to the pandemic, back in action and enjoying themselves despite the COVID-19 limitations. Games are scheduled to begin in Addison County and Brandon on Wednesday, Sept. 23. 
But, as Middlebury Union High School Activities Director Sean Farrell noted, the start of competition hinges upon not only the go-ahead from the Vermont Department of Health and Agency of Education, but also enough athletes having reached the 10-practice minimum established by the Vermont Principals' Association as necessary for game action. 
Local schools all adopted a hybrid education model in re-opening this fall. Students only attend in person twice a week. Farrell pointed out that practice attendance is not required on the other three days, and not all athletes might be able to attend every practice. 
As a result, for example, the MUHS boys' soccer team's home opener set for Sept. 23 against Vergennes could become a scrimmage if either team cannot field a full squad. Farrell said other teams around the area and state could find themselves in the same situation.
But let's be optimistic and assume all goes well. Here's when teams will begin play, organized by which sports have the earliest slate of games. 
BOYS' SOCCER
The boys' soccer season opens with a pair of contests scheduled for Sept. 23, MUHS hosting VUHS and Coach Dick Williams' Otter Valley side visiting Hartford. 
Coach Reeves Livesay's Tigers are coming off a trip to the Division II final, while Coach Kevin Hayes' Commodores were competitive a year ago. The Commodores' home opener comes on Saturday the 26th at 11 a.m. vs. Missisquoi. 
The Otters took their lumps as a rebuilding team in 2019, but came on strong in the late going. Their home opener comes on Friday the 25th against West Rutland at 4:30 p.m.
Coach Bobby Russell's Mount Abraham crew is last out of the gate. The Eagles will look to build on solid 2019 results, starting with a Sept. 30 home game vs. the Tigers at 4:30 p.m.
GIRLS' SOCCER 
Co-Coaches Dwight Irish and Peter Maneen's VUHS girls are first on the field. The Commodores, D-III finalists the past two seasons, entertain Enosburg on Sept. 23 at 4:30 p.m. VUHS graduated key players, but also returns talent.
First-year Coach Tammi Blanchard's OV team will visit Hartford on Sept. 24 before hosting Mill River on Sept. 26, with both games at 4:30 p.m. Blanchard inherited a team that graduated all-state players, but also had young talent. 
Coach Wendy Leeds' Tigers and Coach Dustin Corrigan's Eagles open against one another at Mount Abe on Sept. 29. Corrigan's team was upset in the D-II quarterfinal round after a fine regular season a year ago, and is looking at starting fresh after major graduation losses. Leeds' Tigers, who open at home vs. VUHS on Oct. 2, are looking to bounce back from a down 2019 season.
FIELD HOCKEY
The two field hockey teams that met for the 2019 D-II title both play in these parts, OV and Mount Abe. There is a difference between the programs this year, though: Jodie Keith is stepping up to take over the Otters after Stacey Edmunds' successful eight-year run, while Mary Stetson is back at Mount Abe seeking yet another banner after more than two decades leading the Eagles. 
Keith's Otters are hitting leadoff this fall, with two 4 p.m. road games, at Springfield on Sept. 23 and at Burr & Burton on Sept. 25. The Otters' home debut is set for Sept. 29 vs. Woodstock at 4 p.m. OV lost a few key cogs to graduation, but also returns young players who sparked the team a year ago. 
Stetson's Eagles don't play at home until Colchester visits on Oct. 7 at 4 p.m. They open at Champlain Valley on Sept. 29. Like OV, talented Eagle veterans earned diplomas in the spring, but underclass athletes also played major roles in 2019.
Coach Chelsey Giuliani's Tigers debut on Sept. 29 at home vs. Burlington with a 4 p.m. start. MUHS picked up a few wins in 2019, including a first-round postseason victory before putting a scare into the Eagles in a second-round setback.
FOOTBALL
All bets are off in football this year, with traditional divisional play cast off in favor of geographically based schedules against teams from all division. Thus, for example, OV plays MUHS twice, and Mount Abe meets Mount Mansfield and Essex.
How will teams fare? Well, Coach Jeff Stein's Mount Abe-Vergennes collective squad returns its quarterback, and with every down a passing play maybe that will help them. 
Coach Dennis Smith's Tigers aren't exactly known for being an aerial circus, but the Tigers typically feature quick, athletic linemen and could fare well in the linemen vs. linemen matchups in the passing game.
Coach Kipp Denis' OV program has always thrown the ball well and also returns a starting QB, and maybe can thrive with the 7v7 rules even with low program numbers.
We'll start finding out on Sept. 25, when the Tigers host the Otters at 7 p.m. The Tigers next host Fair Haven, on Sept. 29 at 6 p.m., and then Mill River visits at 7 p.m. on Oct. 2.
The Otters will visit Mount Anthony on the 29th before their Oct. 3 home opener vs. Poultney at 3 p.m.
The Eagles open at Colchester on Sept. 25, and then host Mount Mansfield on Sept. 30 at 4 p.m.  
CROSS COUNTRY
Cross-country teams will have an abbreviated schedule, with early meets lost and another fixture on the schedule, Thetford's Woods Trails Run, canceled due to the pandemic. 
Coach Brooke Kimball's OV squad will be active because its league offers weekday meets. The Otters will visit Burr & Burton on Sept. 26 and Rutland on Sept. 29. 
Coach Brad Castillo's VUHS cross-country team took a step forward in 2019. The Commodores will attend the U-32 Invitational on Sept. 28.
Coach Chris Anderson's MUHS teams have been most competitive locally in recent years. The first meet on the Tigers schedule comes on Oct. 12, when they will join VUHS at the Harwood Invitational. 
Coach Karyn Norwood's Eagle team has only two meets on its published schedule, the NVAC and state championship meets. The NVAC meet, to be held at Missisquoi, is set for Oct. 17. 
More News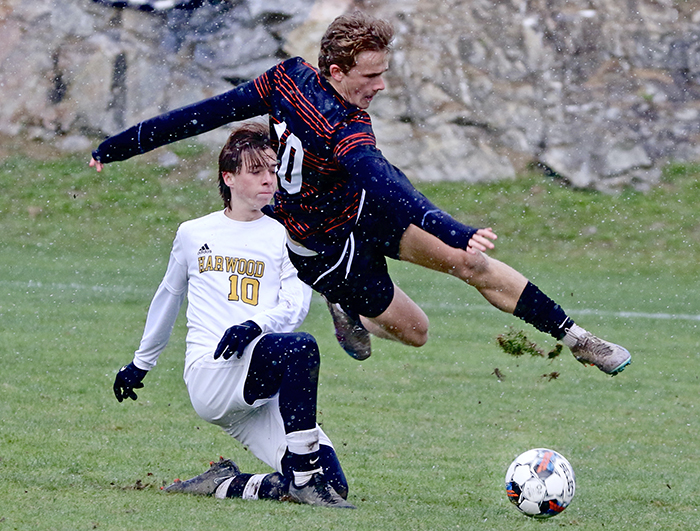 Seven local high school boys' soccer players were named to the Division II or III All-Stat … (read more)
Five area high school girls' soccer players were named either Division I or D-II All-State … (read more)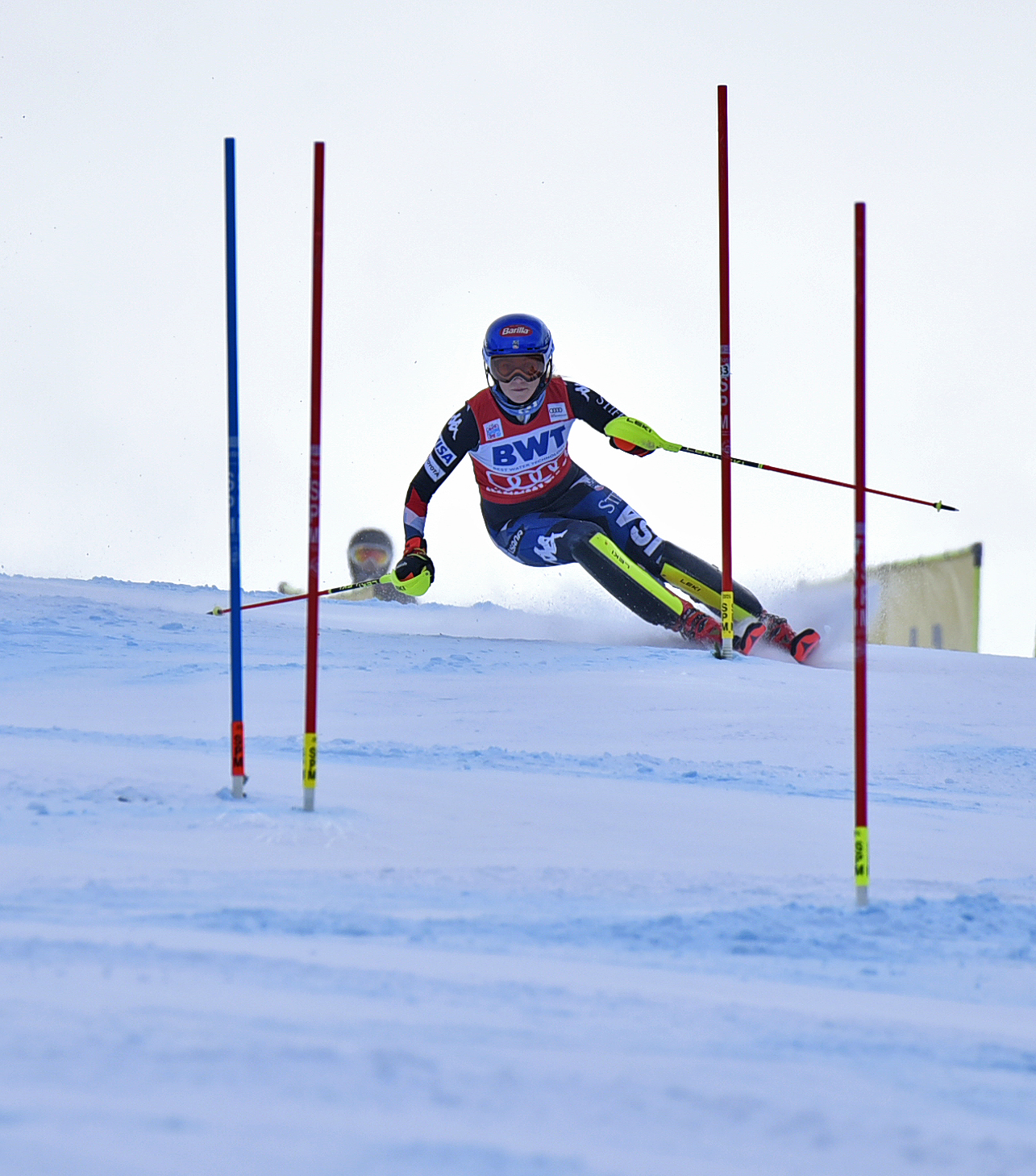 "To be perfectly frank, I'm not sure I'm in a position to win either of these races," Mika … (read more)