Friends to run length of state for VT Foodbank
We agreed that instead of benefitting just a few local food banks, it made sense that since we were running the length of the state, we should open up (the proceeds) to the entire state of Vermont.
— Seth Jensen
ADDISON COUNTY — Seth Jensen rediscovered his love of distance running around five years ago. The 46-year-old graduate of Middlebury Union High School and Middlebury College is constantly challenging himself to improve his speed, fitness and endurance.
This coming weekend, Jensen and six companions will have a lot more riding on their run than just a "personal best."
Each stride they take will bring them closer to their collective goal of running the vertical length of the Green Mountain State. They created the challenge for themselves as a way to celebrate their joy of running and raise much-needed money for the Vermont Foodbank to nourish a growing number of people who've lost their jobs as a result of COVID-19.
They call it the Vermont Miles for Meals Challenge.
Jensen, a 1992 MUHS grad, went on to Middlebury College, where he earned undergraduate and graduate degrees in Spanish. He teaches Spanish at Champlain Valley Union High School. 
He resides in Essex, where he's developed a circle of friends who share a common interest in running. They include Derek Martisus, Jeff Weston, Brendan Kinney, Dan Davis, Eric Langevin and Dylan McNamara, a 1992 Vergennes Union High School graduate.
The seven pals have all run at least one marathon, and routinely team up each year for a series of distance races in Vermont and throughout New England. For example, they typically run the "100 On 100" relay race — it's 100 miles on Route 100 — from Stowe to Ludlow.
"That race has been our common bond," he said. "We've done it for about six years."
Three in the posse had qualified for this year's Boston Marathon, and several of them had planned to run in the Vermont City Marathon. Unfortunately, the coronavirus pandemic forced cancellation of the 100 On 100 and virtually all the races that were on their 2020 to-do list.
Undaunted, they brainstormed ways to safely make tracks outside of the official running circuits.
"We knew there were a lot of things out of our control, so we wanted to try to control something — and also do something good for the community," Jensen said. "So we came up with this idea of running the length of Vermont and creating some awareness of food insecurity in the state."
The Vermont Miles for Meals Challenge will be a non-stop relay run from the Massachusetts/Vermont border to the Canadian border on Aug. 14-15. They're going to swap out runners every three-or-so miles. Those who aren't running will be riding along in a van until it's their turn to tag in for a leg of the race. Also, plans call for participants to take shifts riding a bike alongside whomever is running, to add an extra dimension of safety and encouragement during the arduous all-nighter.
Their initial goal was to raise $5,000, a figure that seemed lofty, Jensen conceded. But as of Monday, the Miles for Meals Challenge had earned $21,900 in pledges through a special Vermont Foodbank webpage: fundraise.vtfoodbank.org/team/303812.
"It's exceeded our expectations in a lot of ways, and the primary one is the fundraising," Jensen said.
He and his buddies have been struck by images of families waiting in line for free food during this difficult time of layoffs and furloughs created by economic impacts of COVID-19. They agreed this would be a good time to give more dollars to the Foodbank to fill the growing number of empty plates statewide.
"We agreed that instead of benefitting just a few local food banks, it made sense that since we were running the length of the state, we should open up (the proceeds) to the entire state of Vermont," Jensen said.
Participants are looking forward to meeting up in Pownal on Friday for a 7 p.m. start. The route will essentially parallel Route 7. Jensen estimates the runners will hit Brandon at 7 a.m. on Saturday, Aug. 15. He's predicting they will pass through Middlebury at 9:15 a.m. and Vergennes at 11 a.m.
The riders will also pass through Bennington, Manchester, Wallingford, Rutland, Pittsford, Shelburne, Burlington, Essex, Colchester, St. Albans Bay and Swanton before finishing at Highgate, at the Canadian border, at around 10:15 p.m. Saturday night.
Jensen estimates each of the seven participants will end up running approximately 30 miles and pedaling another 30, when all is said and done.
"We won't get much rest," he said with a chuckle.
But each one of the seven believes he's up to the task.
McNamara said that running has become a passion of his, and he is fortunate to run with a purpose this weekend. Despite the physical, mental and logistical challenges that the run poses, he said that preparing for this run has created a sense of energy and excitement and he can't wait to start.
"I'm looking forward to seeing the state 'on foot' and I'm especially looking forward to running through Addison County," said McNamara, who was raised in Panton. "Although I currently live in Essex, I still consider Addison County my home and it's where my heart is." 
Supporters can pledge donations up until the end of the race on Aug. 15. Follow them on Instagram: #vtmiles4meals.
"This really is a great experience for us, in the sense we're keeping our team together," Jensen said. "People have jumped in completely. It's been neat to see the team aspect come together. It's been great to see… people who we don't even know donate to the Vermont Foodbank after hearing our story."
Reporter John Flowers is at [email protected].
More News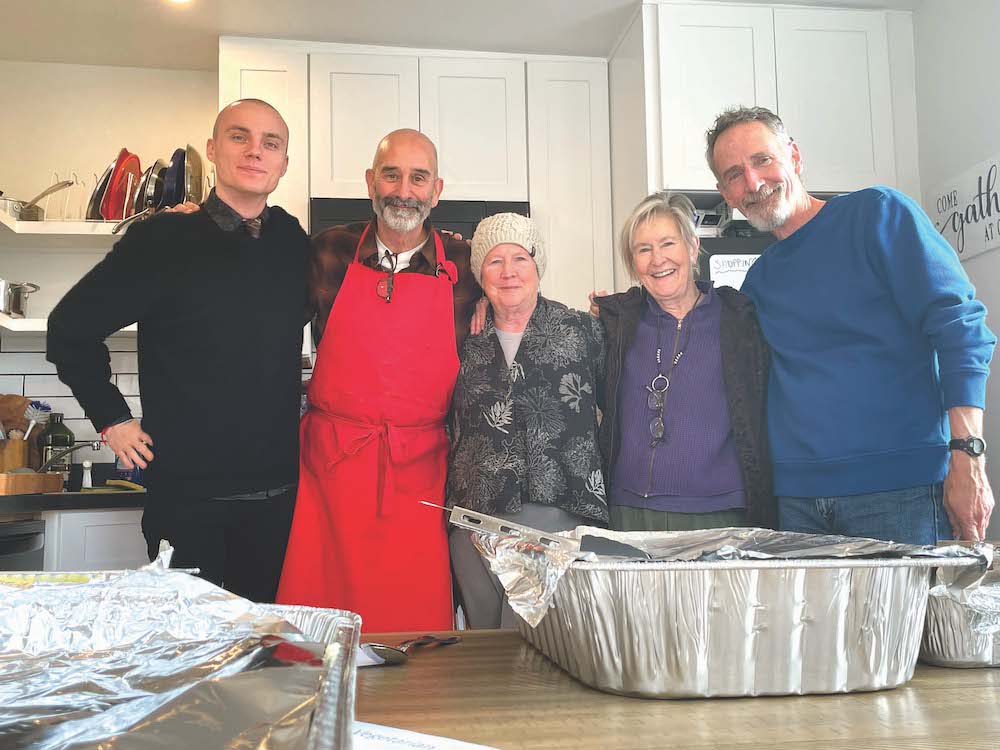 This past Thanksgiving, Nov. 23, saw almost 60 people converge upon the 1,400-square-foot … (read more)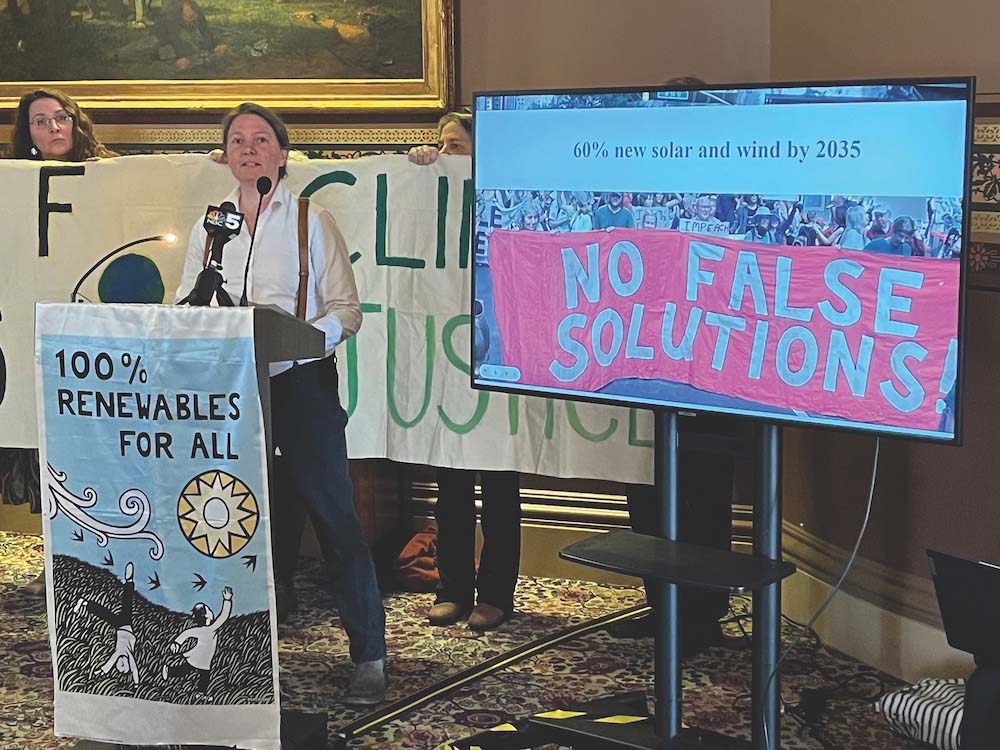 Two state lawmakers are urging Addison County folks not to ease up on efforts to battle cl … (read more)
Hunters during the 16-day deer rifle season that concluded on Sunday brought what was, acc … (read more)