Local employers got $43M-plus in federal relief funds
ADDISON COUNTY — Thanks to the Payroll Protection Program (PPP), Addison County businesses have received tens of millions of dollars in assistance over the past few months, but recent data analysis at the national level has called some of that information into question.
The federal government established the business loan program as part of the Coronavirus Aid, Relief and Economic Security (CARES) Act to help businesses, nonprofits and the self-employed continue paying their workers during shutdowns related to the COVID-19 pandemic.
Earlier this month, the U.S. Small Business Administration (SBA) released data on nearly 5 million loans made through the program between April and June.
Data was released in two batches — one for "smaller" loans up to $150,000 and one for larger loans. Exact figures for loans exceeding $150,000 were not reported — only ranges — but enough data exists to provide a glimpse of how the money was distributed in places like Addison County.
HOW DOES IT WORK?
Only businesses with 500 or fewer employees may apply for PPP loans, though businesses in certain industries can have more than 500 employees if they meet certain criteria. Salary, wages, commissions, or tips are capped at $100,000 per year per employee.
Loans, which are usually equal to 2.5 times a business' monthly payroll costs, may be used to pay employees and to cover certain other costs, including rent, interest and utilities. If a business retains its employees and keeps wages stable, it may be eligible for partial or full loan forgiveness. 
The deadline to apply for PPP loans was recently extended to Aug. 8.
COUNTY FIGURES
According to SBA data, 754 Addison County businesses received somewhere between $43.7 million and $74.1 million to keep at least 5,776 workers employed.
Two of the county's largest employers, Middlebury College, which employs 1,216 workers, and Porter Medical Center, which employs 800 full-time equivalent workers, do not qualify for PPP loans and are not included in the data.
Among the businesses that got PPP money was Addison Press Inc., which publishes the Addison Independent, The Reporter (Brandon-Porter-Pittsford), Vermont Sports magazine and Vermont Ski + Ride Magazine.
Of the 754 county businesses, 672 received smaller loans totaling $23.2 million to retain at least 2,923 jobs, and 82 received larger loans totaling somewhere between $20.5 million and $50.9 million to retain at least 2,853 jobs.
More than two-thirds of the loans received by Vermont businesses were for less than $50,000. The median loan amount was $26,460.
BY BUSINESS SIZE
•  1-4 workers: 344 businesses received $6 million to retain 734 jobs.
•  5-9 workers: 137 businesses received $7.1 million-$7.3 million to retain 881 jobs.
•  10-19 workers: 94 businesses received $9.2 million-$14 million to retain 1,258 jobs.
•  20-49 workers: 59 businesses received $11.4 million-$27.5 million to retain 1,806 jobs.
•  50+ workers: 8 businesses received $5.8 million-$13 million to retain 1,091 jobs.
•  zero or blank: 109, or 14.4% of county businesses, which collectively received $4.2 million-$6.3 million, reported 0 jobs retained or left that space blank.
BY TOWN
•  In Middlebury, 238 businesses received $18.3 million-$33.6 million to retain 2,344 jobs.
•  In Bristol, 108 businesses received $5.1 million-$8 million to retain 700 jobs.
•  In Vergennes, 107 businesses received $4.8 million-$7.3 million to retain 636 jobs.
•  In Ferrisburgh, 51 businesses received $2.3 million-$3.3 million to retain 267 jobs.
•  In New Haven, 36 businesses received $3 million-$5.5 million to retain 344 jobs.
•  In 17 other towns, 214 businesses received $10 million-$16 million to retain 1,485 jobs.
BY SECTOR
•  Construction: 105 businesses received $5.4 million-$8.5 million to retain 624 jobs.
•  Professional, scientific and technical: 102 businesses offering legal, accounting, architecture, design, computer systems and advertising services received $4 million-$5.7 million to retain 339 jobs.
•  Agriculture: 90 farms received $4.7 million-$7.6 million to retain 575 jobs.
•  Retail: 79 businesses, including car dealerships and fuel dealers, received $6.7 million-$13.6 million to retain 831 jobs.
•  Health Care & Social Services: 66 businesses received $5.4 million-$6.6 million to retain 841 jobs.
•  Food and lodging: 52 businesses received $3.6 million-$5.7 million to retain 963 jobs.
•  Manufacturing: 49 businesses received $5.4 million-$10.4 million to retain 638 jobs.
•  All other sectors: 211 businesses received $8.6 million-$16 million to retain 965 jobs.
NONPROFITS
•  63 nonprofit organizations received $5.4 million-$10.9 million to retain 929 jobs.
LARGEST LOANS
The following county businesses received loans between $1 million and $2 million:
•  Addison County Home Health & Hospice in Middlebury to retain 105 jobs.
•  Champlain Valley Equipment in Middlebury to retain 90 jobs.
•  Phoenix Feeds & Nutrition in New Haven to retain 62 jobs.
•  Tata's Natural Alchemy in Whiting to retain 130 jobs.
MOST JOBS RETAINED
•  Keewaydin Foundation, Salisbury: 350.
•  Tata's Natural Alchemy, Whiting: 130.
•  Specialized Community Care, East Middlebury: 125.
•  Addison County Home Health & Hospice, Middlebury: 105.
•  Eastview at Middlebury, Middlebury: 91.
FLAWED DATA?
According to an article it published on July 14, the Washington Post analyzed data on 4.9 million PPP loans and found that many companies, and sometimes entire sectors, were reported to have "retained" far more workers than they employed. The field of "landscape architects," for instance, was reported to have retained three times as many jobs as the Department of Labor's 2019 statistics say it has.
After contacting a number of employers about what appeared to be inflated jobs numbers, the Post concluded that at least some of the errors were introduced as part of SBA's reporting, rather than by the businesses themselves, and that repeated claims by President Trump and administration officials about the success of the PPP are belied by errors in data collection.
During the Independent's initial analysis of nearly 4,000 data points the only significant outlier in terms of jobs retained was the Keewaydin Foundation, which was reported to retain 350 jobs — 220 more than the next largest employer.
The Independent tried to confirm Keewaydin's data with the foundation's executive director, Peter Hare, but Hare did not respond in time for this article.
Given the seasonal nature of the foundation's employment patterns — it operates summer and other camps — it's reasonable to expect atypical numbers, however.
Because so many county loans lack any information about job retention, it's impossible to get a comprehensive sense of the PPP's effect on local employment.
ESSENTIAL AID
Still, the program has been "an essential piece of the resource mix that is helping ensure the survival of many Addison County businesses and getting folks back to work," said Fred Kenney, executive director of the Addison County Economic Development Corporation.
Overall, Vermont businesses were approved for a disproportionate share (per capita) of PPP loans, he said.
"Statewide, we did very well."
Loan recipients can have their loans forgiven in full if the funds were used for eligible expenses, and if other criteria are met, but Kenney pointed out that there has been some confusion and anxiety about the forgiveness process.
The next thing to keep an eye on, he explained, will be the level of actual loan forgiveness and how many businesses end up getting stuck with debt they cannot afford because of the complicated program structure and its changing rules.
According to a recent report in Politico, the banking industry is pressing Congress to streamline the forgiveness process, which both businesses and lenders are finding time-consuming and confusing, but critics have argued that this could lead to "massive" cases of fraud.
On Friday, Treasury Secretary Steven Mnuchin told lawmakers that they should consider automatic forgiveness for smaller loans.
The Vermont Agency of Commerce and Community Development maintains a page with PPP information for Vermont businesses, which includes daily webinars on PPP forgiveness. Visit https://accd.vermont.gov/covid-19/business/paycheck-protection-program-ppp-loans for more information.
Reach Christopher Ross at [email protected].
More News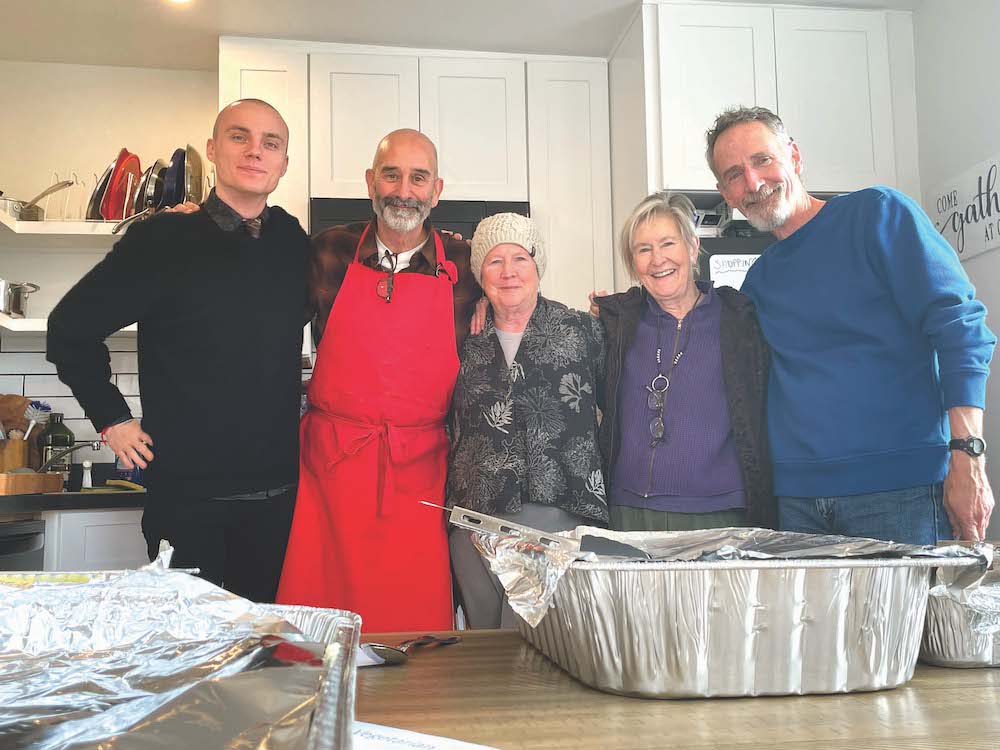 This past Thanksgiving, Nov. 23, saw almost 60 people converge upon the 1,400-square-foot … (read more)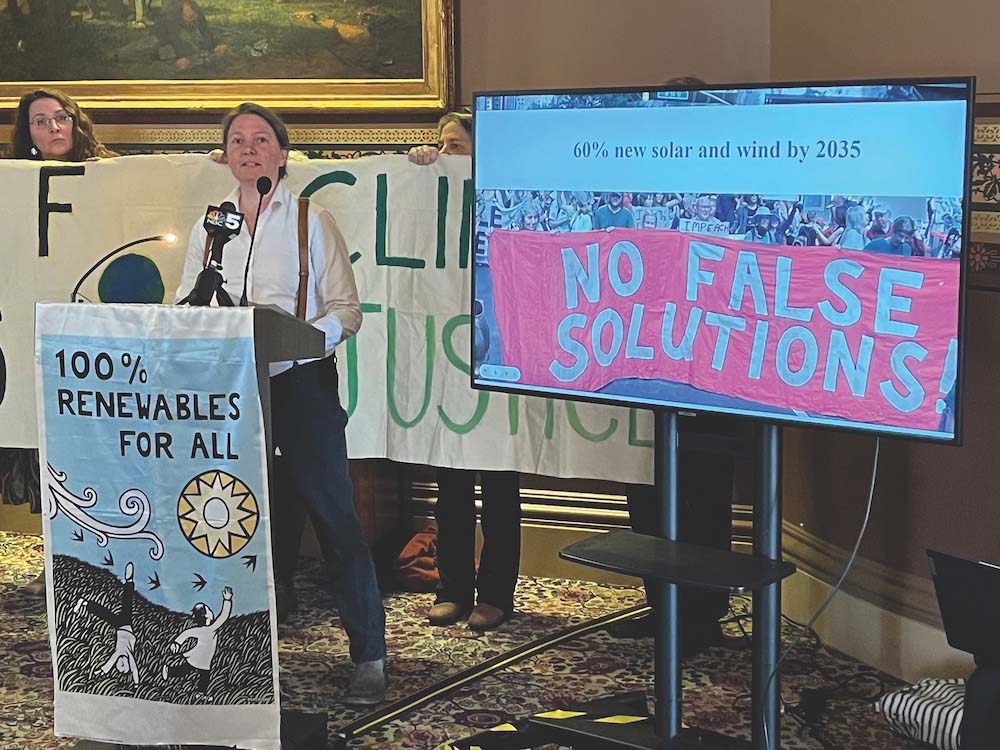 Two state lawmakers are urging Addison County folks not to ease up on efforts to battle cl … (read more)
Hunters during the 16-day deer rifle season that concluded on Sunday brought what was, acc … (read more)