Activities around town for Jul. 30
Join a digital book discussion. The Vermont Humanities Council continues its digital offerings with a book discussion of "Refugees," by Viet Thanh Nguyen on Friday, July 31, at 4:30 p.m.
Part of the Border Crossing series. "Refugees" is a book of short stories, a memoir, and two novels bringing us to a present-day consideration of migration, immigration and refuge. For information, contact Kimberly Hotelling at [email protected].
 
Attend a digital art lecture.  Thanks to the Vermont Humanities Council, "Bearing Witness and Endurance of Voice: The Legacy of Lucy Terry Prince" will be presented on Wednesday, Aug. 5, at 7 p.m., via Zoom. The program will also be available for viewing after the live Zoom event.
Lucy Terry Prince was born in Africa, where she was kidnapped by slave traders and transported to Rhode Island. While still enslaved in 1746, she wrote "Bars Fight," the oldest known poem in the United States written by an African American. Prince later regained her freedom and moved to Vermont with her husband, Abijah Prince, and fought for her family's land rights all the way to the highest court in Vermont.
In this presentation, Shanta Lee Gander illustrates Prince's importance as a poet and orator, and as one unafraid to fight for her rights within the landscape of early Vermont, New England, and America. Gander will also perform Lucy's only surviving poem, "Bars Fight."
For event details contact [email protected].
 
Make It Together: Three-Card Theater
Materials: Index cards or slips of paper or cardboard (cut-up cereal boxes work well), writing tools.
Use your imagination to brainstorm lots of those "ing" action words: running, jumping, sliding, walking, hopping, yawning, sleeping — you can see where this is going. Write one on each of your slips of paper. Turn them over, face down, and scramble or shuffle them. Pick three cards. After reading them, and putting them in the order you wish, make a very short play doing these actions as the basic story line. This can be done by yourself, or with others. For a fun challenge, try doing it without talking. 
 
Help make back-to-school masks at the Makery. The United Way of Addison County has requested fabric face masks for their Back-to-School Backpack Program that distributes hundreds of backpacks stuffed with school supplies to our school age community. Faith Daya and Wendy Shook are excited to welcome you to the socially distanced Sewing Lab on Aug. 6 and Aug. 13 to make masks for two enjoyable evenings. The Makery will provide the sewing machines, materials and patterns. 
Due to COVID-19 social distancing, registration is required. Simple instructions for arriving and working safely at The Makery are included in your confirmation email. Free. Limited to 4 participants per evening. Registration at makeryatpahcc.org/event-3915632 for workshop 1, Aug. 6, and makeryatpahcc.org/event-3918315 for workshop 2, on Aug. 13.
 
Run a race for voting rights. Central Vermont Runners and the Vermont Suffrage Centennial Alliance have organized the Virtual Suffrage Scramble 5k to take place the week of Aug. 8-15, primary week in Vermont. The race marks the 100th anniversary of women's right to vote. Organizers note that although women got the vote in 1920, Black women were frequently denied the right to vote until the Voting Rights Act of 1965. People of color, people with disabilities and people of modest incomes had to fight for their right to vote free from legal restrictions, intimidation and threats of violence, a struggle that continues to this day. Suffrage Scramble 5K proceeds and extra donations go to the Rutland chapter of the NAACP to expand voter registration, education and access for communities of color. 
Participants will choose their own course, pace and start time and run, walk or stroll the 5k during primary week. Registration is $20. Learn more and register now at cvrunners.org/cvr-races/suffrage-scramble.
 
The VSO comes to Vergennes. Thursday, Aug. 6 at 6:30 p.m., Sue O'Daniel bandstand on the City Green. The Vermont Symphony Orchestra (VSO) is embarking on a small format statewide tour this summer — hosting free concerts designed for passersby in outdoor areas in each county across the state. Together with Vergennes Opera House, Vergennes Partnership will host a string trio at the Sue O'Daniel bandstand. This project — kick-started by a collection of recent performances at assisted living facilities in Burlington, Middlebury and Bristol — will continue throughout the summer and reach all 14 Vermont counties. 
 
Visit your local galleries. Both Edgewater Gallery locations in Middlebury will have new shows up for the months of August and September. "Cut It Out!" at Edgewater Gallery at the Falls, One Mill Street, is a solo exhibition featuring collage artist Betsy Silverman. Silverman works in what she calls "Fragmented realism" and presents familiar Vermont scenes and still life pieces made entirely of recycled paper.
"Elements: Constructed/Deconstructed," a group show featuring Jonathan Ebinger, Duncan Johnson and Jim Westphalen will be on view at Edgewater Gallery on the Green, 6 Merchants Row. 
In addition, Edgewater will host "A Celebration of Plein Air Painting" on Friday, Aug. 21, and Saturday, Aug. 22, from 11 a.m. to 4 p.m. Five of Edgewater's Plein Air artists will practice their craft in various locations around town. Meet the artists, observe them working and have the opportunity to purchase work "off the easel." A cocktail reception and "wet paint sale" will close out the event from 4 to 6 p.m. on the 22nd. All events will follow all Vermont state and CDC guidelines. More info at 802-458-0098 or [email protected].
Northern Daughters Gallery in Vergennes also has a new show up. "Betrays the Solitude" is an exhibit of new work by painter Julia Jensen. The show went up July 23 and runs through Aug. 29. The exhibition is on view by appointment at the gallery's 221 Main St. location in Vergennes. NoDa also offers multifaceted digital tours so you can have a personalized gallery viewing experience from home. Northern Daughters is open by appointment. Contact them at [email protected] or 802-877-2173 to schedule a visit or for more information.
 
Hike into history at Mount Independence. Mount Independence State Historic Site in Orwell will hold its first special event at the site this year on Sunday, Aug. 2, 1-3 p.m. Two experts on the history of Mount Independence and the American Revolution will be stationed at two locations on the Baldwin Trail to talk to hikers. Pre-registration is required. Call 802-948-2000 to register. 
Leaders of this different type of guided hike are Stephen Zeoli, president of the Mount Independence Coalition and former site caretaker, and Michael Barbieri, Coalition board member, historian, and longtime re-enactor. They are known for their storytelling and special knowledge. The program is included in regular site admission of $5.00 for adults and free for those under 15. Wear sturdy shoes, bring water and dress for the weather.
 
Portrait Collage for kids. Local artist Rebecca Kinkead will host this 45-minute workshop on Sunday, Aug. 9, at 2 p.m. Rebecca will guide participants in creating their own portraits in collage. Parents are encouraged to help/participate. The workshop will take place on ZOOM and required materials are things you already have at home. For this project, all you need to do is show up with an open mind, playfulness, willingness to unwind and a few materials from around your house: Any medium you can draw or paint on (paper, toilet paper, etc.); a magazine or something you can cut up; scissors (optional); pen, paint, marker, crayon, colored pencil, or other tool for coloring (if you have it); glue (if you have it); mirror, front-facing phone camera, or your video on Zoom. The fee for the workshop is $5. To register and for the Zoom link go to henrysheldonmuseum.org.
 
Play with Your Food contest. University of Vermont Extension 4-H is sponsoring a free Edible Art Contest this summer to inspire kids, 8 to 18, to get creative with their food. There are five categories in the competition: 
•  Food on the Vine (or Shelf): Take a photo of vegetables or fruits that are either still growing in a garden, field or orchard, or that have been harvested but not yet prepared for serving.
•  Silly/Fun Food: Decorate a ready-to-eat food, such as a rice cake or waffle, with other foods or alternatively, use food to create a picture or work of art.
•  Cake Decorating: Any size or type of cake may be decorated.
•  Main Course or Dessert Plating: Submit a photo of a meal or dessert artistically arranged on a plate. Everything (except the plate) must be edible. The presentation should take color, texture and patterns of different foods and sauces into consideration to create a visually pleasing arrangement.
•  Food Prints or Tie Dye: Use fruits and vegetables to make either prints or dyes to decorate a sheet of paper, a T-shirt or other item.
Participants may enter all five categories although only one entry is permitted per category. Entries will be evaluated on artistry, individuality and creativity with feedback provided. Participants must take a photo of their entry and email it to [email protected] by 11:59 p.m. on Aug. 10. Each entry must be submitted in a separate email and include name, age and hometown in the body of the email. More info at go.uvm.edu/edible-art. To request a disability-related accommodation to participate, contact Rose Garritano at r[email protected] or 802-651-834, ext. 505, by July 31.
More News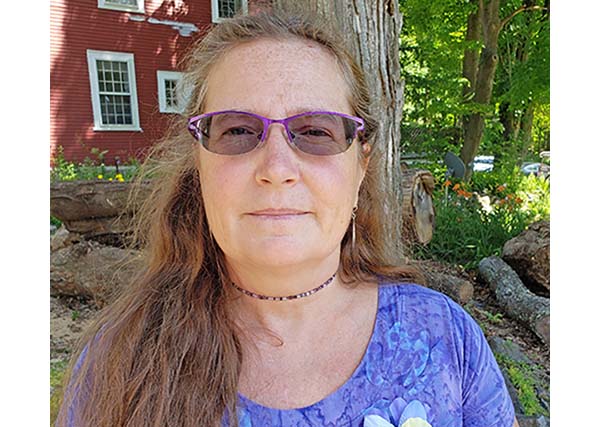 Learn about the disease in a documentary film by a local woman who knows first hand. Plus … (read more)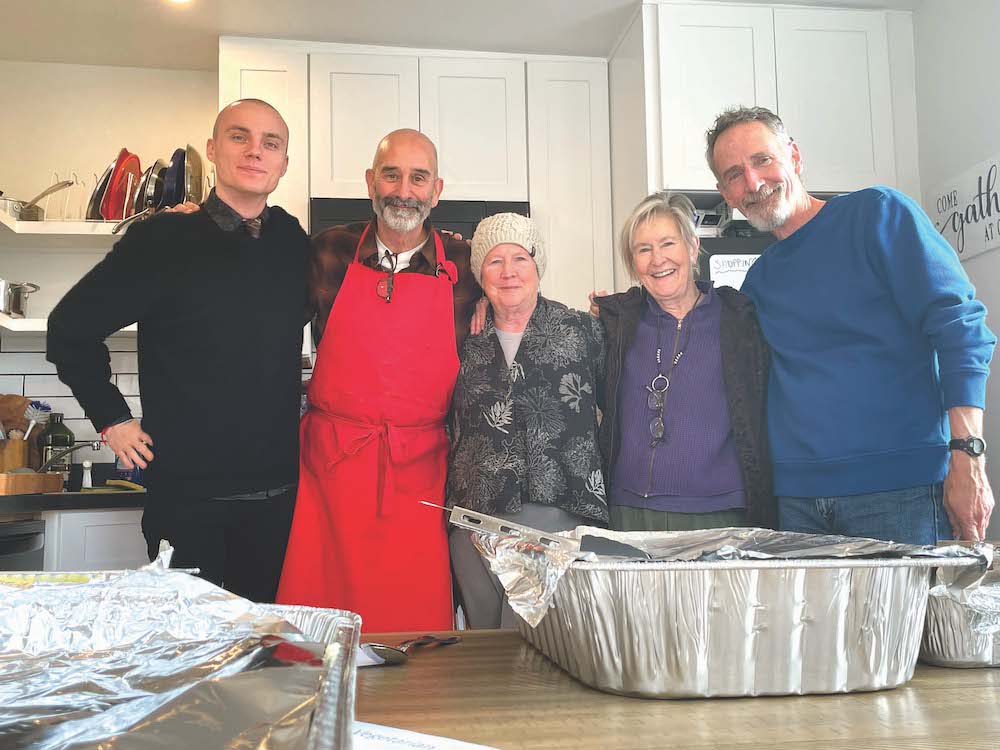 This past Thanksgiving, Nov. 23, saw almost 60 people converge upon the 1,400-square-foot … (read more)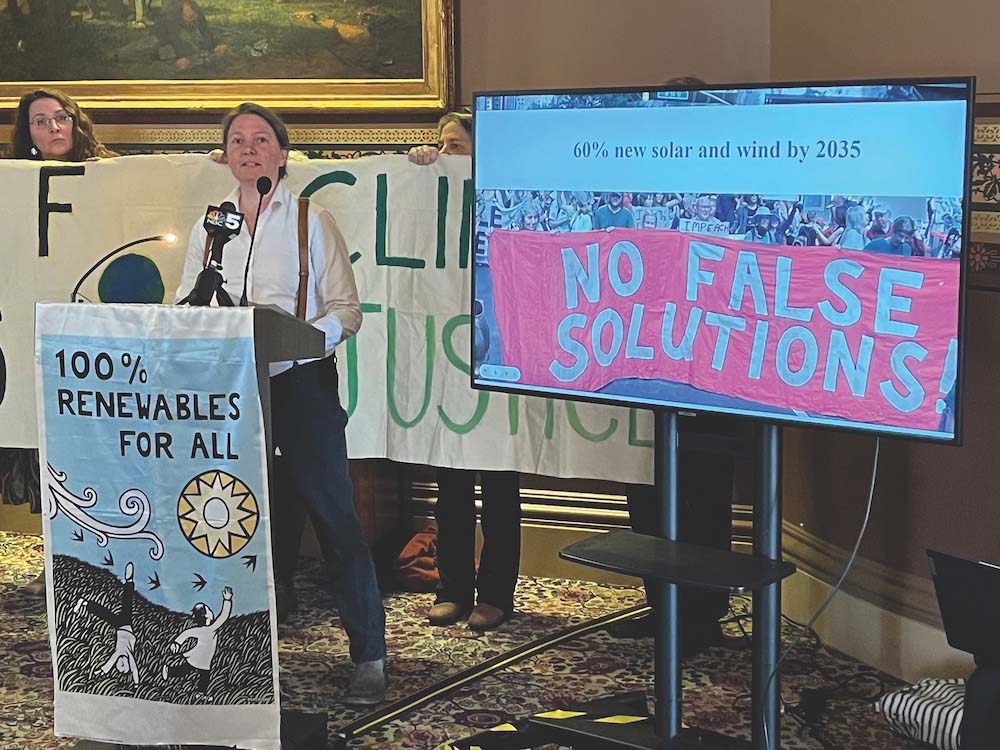 Two state lawmakers are urging Addison County folks not to ease up on efforts to battle cl … (read more)