Activities around town for Jul. 23
View archived performances. Mahaney Arts Center at Middlebury College has created the Digital Stages project — performances drawn from their archives, sometimes with live watch parties, sometimes with video, sometimes just audio, representing a variety of genres. Performances such as Beethoven string works by the Heath Quartet, the Middlebury Theatre program's Zoom production of "Julius Caesar," a concert with cellist Sophie Shao, and a re-imagination of Bach works by the California Guitar Trio are among the archived material. 
The most recent offering is a concert with Jazz pianist Cyrus Chestnut, college Music professor and flutist Su Lian Tan, MAC tech director Mark Christensen on guitar and Midd alum Keith Watts on drums. The concert is available at tinyurl.com/Midd-Chestnut-n-co. That and other performances can also be accessed at middlebury.edu/arts/news/digital-stages. 
 
Make It Together: Paper Bag Players
Materials:  
•  Bags (one for each player; they don't have to be paper)
•  Found items (whatever looks interesting to you, inside or outside)
•  Watch or timer 
Set the timer (45 seconds, for instance) and collect four to six random items in that time and place them in the bag. This can be just for you, or you and a friend can each make a collection bag and swap them. Then think up a story you can tell — or a play — using all the items. 
You can set a time limit for working it out; you can make rules about not using the items for their original purposes; you can allow trades of items — this part is up to those participating.  You might also pick a favorite story, and then find ways to use all your items in making a play about it. Sharing is more than half the fun.
 
Vermont Open Farm Week. Celebrate six years of local food and farms when participating farms from across the state open up to the public the week of Aug 10-16. Visit the farmers, plants and animals that bring your favorite high-quality Vermont products to your plate. Get to know your farmer better, and get a behind-the-scenes look into Vermont's vibrant working agricultural landscape. Cost will vary depending on activities offered, but many events are free. Visit ow.ly/VUYO30o1cOF for more details.
 
Relive a 19th-century artist's lessons. Montréal, Quebec, artist Courtney Clinton is currently navigating a remote arts residency with the Rokeby Museum in Ferrisburgh. As she dives into the archives of a young artist's 19th century correspondence course, Clinton is producing her own modern day correspondence class that will be made available to the public July 27-Oct. 5.
The project looks at a history of remote arts education to see how art learning, and elements of the museum's collection, can be made accessible to a broad audience. 
Clinton's course will be posted at rokeby.org, and will encourage anyone following the course to take the lessons into the world, and on their own time. 
More News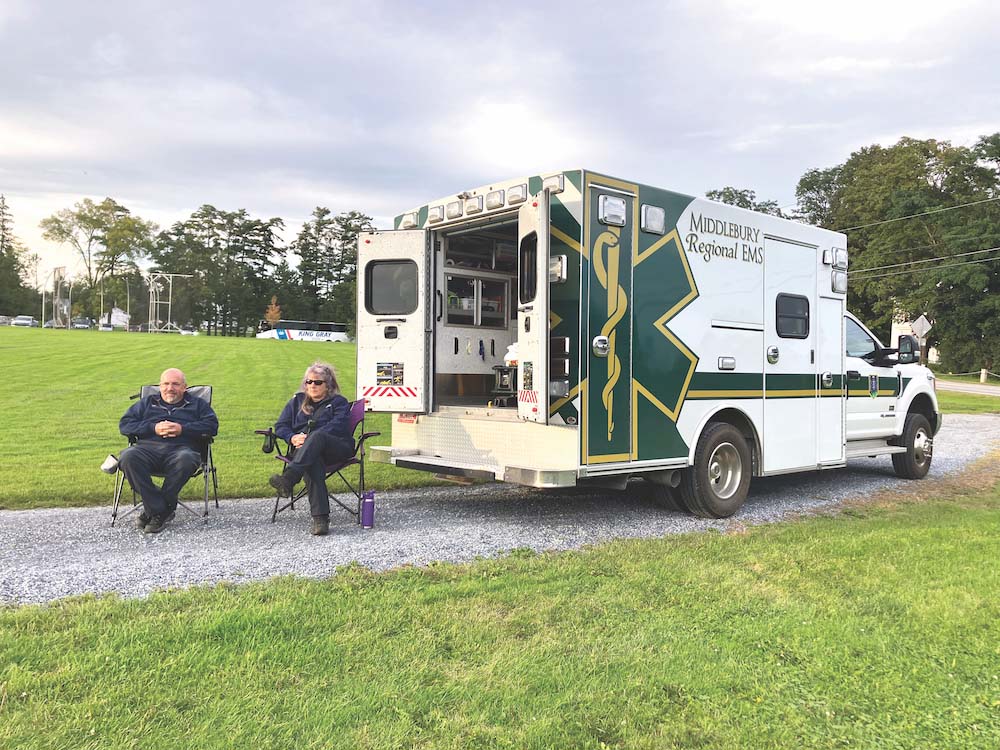 Middlebury Regional Emergency Medical Services wants to eliminate its annual Town Meeting … (read more)
Middlebury police are investigating the death of a Middlebury College junior and say the p … (read more)
Vergennes resident Margaret Clifford offers nearly a century of recollections, from losing … (read more)