Activities around town for Jul. 16
Connect with a hunting mentor. The Vermont Fish and Wildlife Department is offering a new way for Vermonters to get started hunting through its recently established mentorship program, "Learn to Hunt: Mentor Meet-Ups."
The free, interactive, two-part program is designed for hunters over the age of 16 to pair with experienced mentors at a meet-and-greet this summer followed by a guided hunt this fall. Objectives are for new hunters to learn safe hunting practices, hunting strategies, hunting regulations and season dates. They will be able to apply what they have learned in a mentored hunt. The goal is to eliminate the barrier to entry many new hunters face.
Interested hunters and mentors can attend one of the two meet-up sessions scheduled for Thursday Aug. 6, from 5-8 p.m. at Kehoe Conservation Camp or Saturday Aug. 8, from 9 a.m. to noon at Buck Lake Conservation Camp.
Sign up at register-ed.com/programs/vermont/133-vermont-fish-and-wildlife-seminars. For more information email [email protected].
To protect the health and safety of all participants, physical distancing requirements will be in place.  All participants must also wear a face covering at all times.  Masks will not be provided, and participants should bring their own.  Limited spaces are available, and registration is required.  The deadline to enroll is a week prior to the scheduled session.
 
Make a portrait collage. The Sheldon Museum will offer a live Portrait Collage Workshop for adults on Thursday, July 30, at 6 p.m. Participants will join local artist Rebecca Kinkead who will guide them in creating their own portraits in collage. The workshop will take place on Zoom and required materials are things you already have at home. Another collage workshop for kids is planned for August. The fee for the workshop is $10/person. To register online and for further information, go to henrysheldonmuseum.org or email [email protected].
 
Make It Together: Square-foot Safari. Take a close-up look at what's right nearby in a new way with this simple project.
Supplies:
Four strips of 1-inch by 12-inch paper or cardboard (a collapsed cereal box or file folder would do)
Glue stick
Magnifying glass (optional)
Drawing paper/pad and pencil (optional)
Steps: Lay the strips out to form a square. Glue the corners for stability. Find a comfortable section of lawn and put the square down to frame a spot to get down and closely observe what's in the square. What's going on there? Take your time, really look under the layers, and imagine living in that world. Use a magnifying glass, if you have one, or just use your imagination. If you like to draw and sketch, try capturing all the new things you see by looking in a new and focused way.
 
Take in a concert and some strawberry shortcake. The Shoreham Congregational Church will hold an outdoor concert and strawberry mini-festival on Saturday, July 25, from 6-8 p.m. at the Gazebo at the Town Green in Shoreham. The concert will feature Romy and Ben Munkres of Cornwall. A free-will offering to support their musical endeavors will be accepted. The strawberry mini-festival, held at the same time, will be take-out only and feature only the church's famous strawberry shortcake with Vermont strawberries and real whipped cream for $6, and bottled water will be available for an extra $1.  Patrons will follow one-way traffic through the lower floor of the church to pick up their shortcake, and bring it outside to eat as they enjoy the music.
Patrons should wear facemasks and bring picnic blankets or lawn chairs to arrange for socially distant seating on the lawn near the gazebo or sit in their cars nearby to enjoy the music.
 
See your community virtually. The Henry Sheldon Museum is offering a new virtual exhibit, "A Neighbor Project: The Downtown Middlebury Portrait" by local artist Rebecca Kinkead. The exhibit includes over a hundred 7- x 5-inch oil portraits of local community members created in the spring of 2020 during 20-minute portrait sessions throughout the town. The works are exhibited together in the Sheldon Museum to form a singular portrait of the downtown Middlebury community. Go to henrysheldonmuseum.org to see the exhibit.
 
BBQ takeout. The New Haven Volunteer Fire Dept. will hold it's annual Chicken BBQ, albeit take-out only, on Saturday, July 25. Volunteers will start serving at 5 p.m.. The menu includes 1/2 BBQ Misty Knoll chicken, potato salad, baked beans, and  rolls for $12 per serving. This event will be at the New Haven Town Hall. For more info call 802-377-0475
 
Watch some local music. Northeast Addison Television is hosting a weekly music series from their Studio 2 in Bristol. Nate Gusakov will be playing a solo set of new and old music on acoustic and electric banjos on Friday, July 17. It will be live-streamed and also available to watch on demand from NEAT's website, neatbristol.com.
 
Bumble Bee history and more. The Salisbury Conservation Commission will present a Zoom webinar on "Vermont Bumble Bees: Natural History and Conservation" on July 29 at 7 p.m. Wild bees pollinate wildflowers and most crops in Vermont, including blueberries, tomatoes, squash, and one of the state's essential commodities: apples. But about half of Vermont's bumble bee species have either vanished or are in serious decline. After conducting the state's most extensive search for bumble bees, and combing through historical records from museum collections, the Vermont Bumble Bee Atlas concluded that four of Vermont's 17 bumble bee species appear to have gone extinct. While the researchers cannot pinpoint what may have caused these sudden bumble bee population declines, habitat loss, parasites, pesticides and climate change have all been implicated by recent bee studies in North America. Join Vermont Center for Ecostudies biologist and Outdoor Radio co-host Kent McFarland as he shares the amazing world of Bumble Bees and their conservation. Register in advance at tinyurl.com/Vt-bumble-bees. After registering, you will receive a confirmation email containing information about joining the meeting.
 
Virtual Wellness forum for Seniors. Via Zoom, hear relevant updates and current recommendations about COVID-19. Learn about resources for seniors to stay safe and maintain physical and emotional wellness moving forward. The forum happens Wednesday, July 29, 1-2:30 p.m. Panelists include Rhonda Williams, VT Dept. of Health; Amber Snow, MSN, APRN, AGPCNP-C; Mohamed Basha, RN, CEO TLC Home Care; and Emily Vivyan, LMSW, Alzheimer's Association. For more info and to register contact [email protected] or 802-377-3393.
 
Make your bids in Brandon. The Great Brandon Auction has reorganized its annual event to be COVID-19-friendly this year. Rather than a large outdoor event, the auction has moved into an auction center at 6 Park St. With social distancing measures in place, folks can visit the auction center, bid on silent auction items, or walk out the door with some "buy it now" deals and steals. The auction center will be open Aug. 1-15 at the following times: Monday-Wednesday 11 a.m.-6 p.m.; Thursday and Friday, 11 a.m.-8 p.m.; Saturday, 8 a.m.-5 p.m.; and Sunday 11 a.m.-4 p.m. The auction ends at 11 a.m. on Saturday, Aug. 15.
 
Go to Rokeby Museum. Now open for the season, Rokeby Museum has opened a new exhibit, "Mending Fences: New Work by Carol MacDonald." McDonald proposed the exhibit based on what she learned about Rokeby when she attended a four-day artist lab there last fall. She was inspired by Robinson family members, for whom both simple and profound acts of repair were part of their lives. The exhibit features and beautiful new monotypes of historic textiles and clothing. Artistically rendered repairs of broken objects are displayed throughout. Label copy includes writing by McDonald, in which she looks at the ways in which society needs repair, and what it means to repair personal brokenness.
 
Take in some Opera. BARN OPERA will present a live performance, in accordance with Vermont safety guidelines, on Sept. 12 at 7:30 p.m. in Brandon's Estabrook Park. The company will offer an evening of arias, duets and scenes from opera and musical theatre. The repertoire will span centuries from Mozart to Gounod, Rossini to Puccini, with recognizable tunes, and virtuosic vocalism. Held outdoors in a socially distant manner, the performance will allow 150 people, who will sit in designated marked-off, 10-foot squares.
This event features a principal cast of professional singing-actors who live in Vermont, New Hampshire, and Maine. All the artists who will perform in "Under the Stars" understand the gravity of the situation we are all in, and are willing to self-quarantine for two weeks prior to arrival in Vermont, or provide negative test results for Covid-19. BARN OPERA will take great pains to ensure the safety of not only the artists who will perform, but also the audience. Visit  barnopera.com/safety-measures​ for more complete information. Facial coverings are non-negotiable for both artist and audience, and disposable masks and hand sanitizer stations at the entrance will be provided.
More News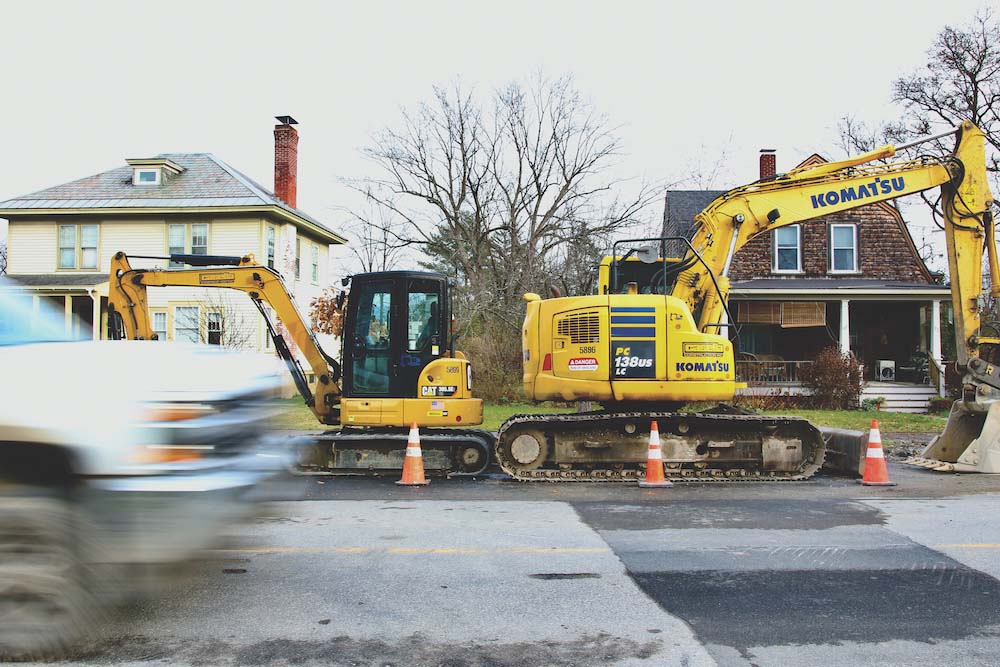 Middlebury voters next year will be asked to support three separate bond votes totaling $2 … (read more)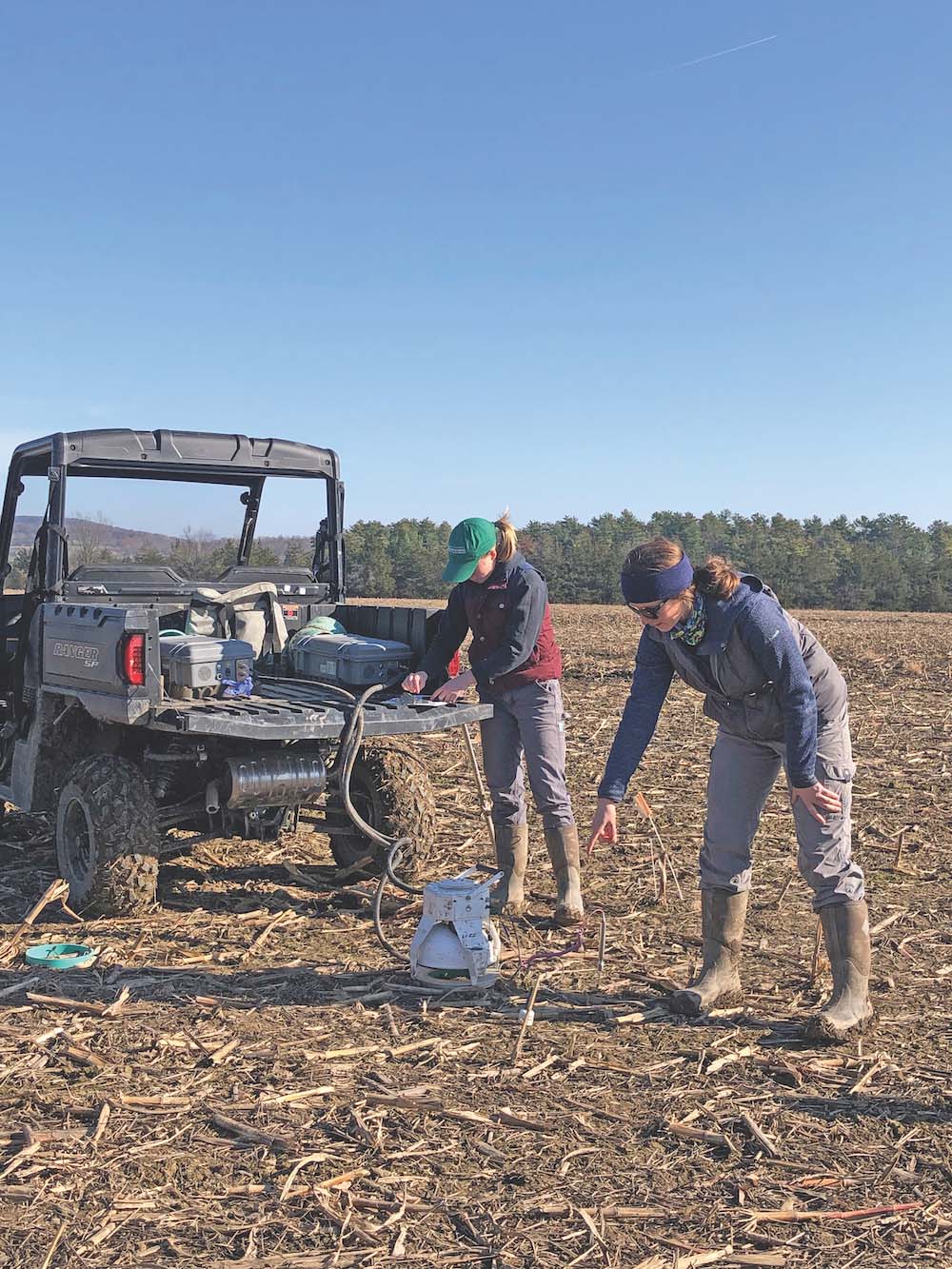 From planting cover crops to transitioning toward no-till or reduced-till approaches, farm … (read more)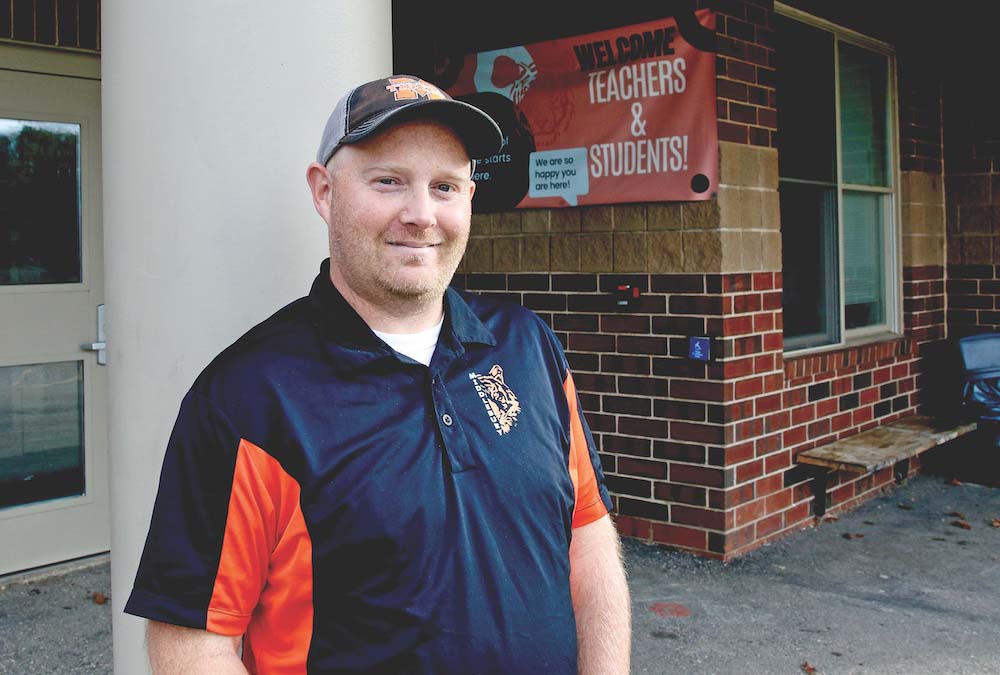 Dustin Hunt always knew he wanted to work with children in the field of athletics. He got … (read more)