Ralph Myhre golfer wins Vt. junior tourney
MIDDLEBURY — Lucas Politano, a young golfer representing the Ralph Myhre Golf Course, on July 1 won his 12- and 13-year-old age group at a Vermont PGA Junior Tour event hosted by the Country Club of Vermont.
On the same day and course his brother, Thomas Politano, tied for fifth place in the 14-15 age group. 
On June 30 their mother, Erika Politano, tied for a fifth place net score in the first flight at a Vermont Women's State Golf Assocation tournament at the Proctor-Pittsford course, while at the same event Ralph Myhre member Sue Dula tied for second place gross in the third flight.
In regular weekly events at Ralph Myhre, in the June 24 Wednesday Scramble first place went to the foursome of Bert Phinney, Josh Newton, Dale White and Ric Wheeler. 
On July 2 in Bill Davidson Thursday Men's Golf action the quartet of Mike Adams, Fred Belanger, Richard Hodgson and Tom Maxwell prevailed, with the foursome of Chris Prickitt, John Myhre, Mike Davis and Uwe Luksch taking second. Neil Mackey, Mike Schoenfeld, Matt Biette and Steve Maier were third. 
On July 3rd's Friday Evening Mixer the foursome of Wes Smith, Gail Smith, John Dula and Sue Dula won, with second place going to Sheila Cameron, Bob Cameron, Bernie Andrews and Liz Andrews.
More News
The Panthers dropped a pair of home games over the weekend to NESCAC rivals just before th … (read more)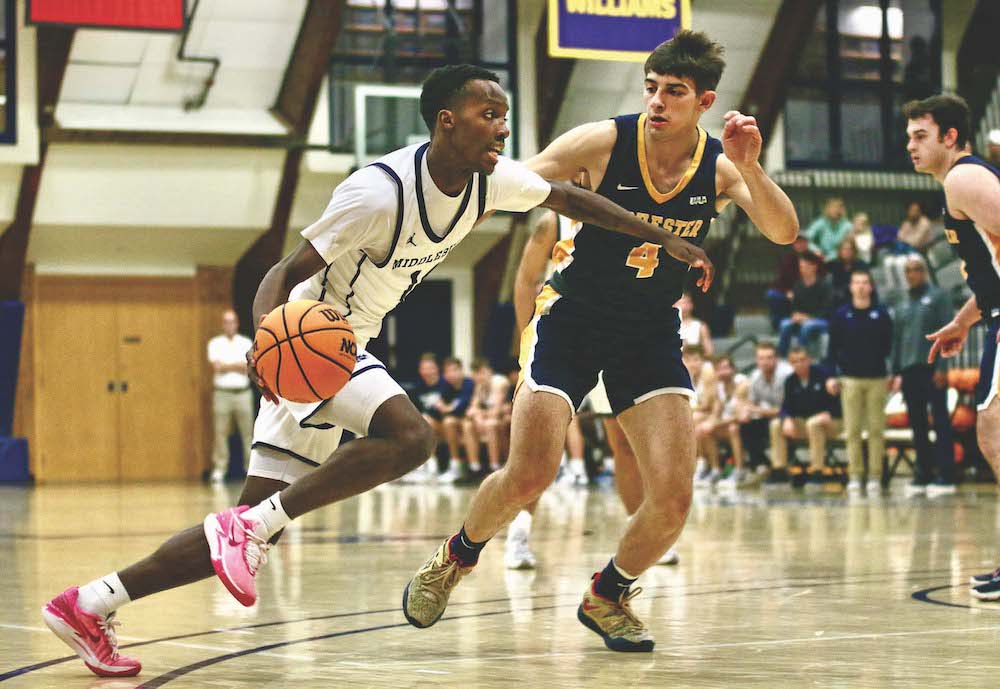 The Middlebury College men's basketball team dropped a pair of home games to teams in the … (read more)
The Middlebury College women's basketball team split a pair of games this past weekend at … (read more)