Easing outdoor gathering guidelines aimed to help business
"We need to provide (financial) relief as quickly as we possibly can, and it's not going to be enough, to be perfectly honest and blunt. This is going to hinder us in many ways over the next year or two."
— Gov. Phil Scott
"We have been impressed with the way these towns are putting public health first, while balancing the need to give Vermonters a way to responsibly celebrate their summer traditions."
— Agency of Commerce and Community Development Secretary Lindsay Kurrle
The guidelines for outdoor gatherings are slowly easing. On Friday, state parks reopened, and event venues are now permitted to host 150 people outdoors and up to 75 indoors — good news for wedding planners and people who present cultural and entertainment events.
The new guidelines cover event venues, arts, culture, and entertainment venues, and restaurants that serve the public. The operations can't go above the stated 75- or 150-person limit, no matter what their fire safety occupancy. And the number of participants doesn't include staff or vendors, state officials said at their regular COVID-19 briefing for the media on Wednesday.
According to Agency of Commerce and Community Development guidelines, effective June 26, event venues, arts, culture, and entertainment venues, and restaurants serving the public may accommodate:
·  50 percent of approved fire safety occupancy to the set maximum below; OR
·  One customer/person per 100 square feet of customer facing space to the set maximum below if no fire safety occupancy is established.
·  Operations may not exceed 75 total people for inside operations or events even if their fire safety occupancy or square footage calculation would otherwise permit a greater amount of people; AND
·  Operations may not exceed 150 people for outside operations or events even if their fire safety occupancy or square footage calculation would otherwise permit a greater amount of people.
·  Staff and vendors are not counted in the maximum number.
·  Food service operations at events must comply with the Restaurant, Catering, Food Service and Bars guidance.
Also effective on Friday, June 26, outdoor sporting events may occur with up to 150 people including participants and spectators as long as spectator areas can accommodate adequate social distancing of at least 100 square feet per person.
State officials on Friday expanded the number of "safe" counties within driving distance of Vermont from which visitors can enter the state without undergoing a quarantine.
The state Agency of Commerce and Community Development has been hearing from Vermont cities and towns about creative ways of celebrating the upcoming Fourth of July holiday while staying within social distancing rules, said Secretary Lindsay Kurrle.
"We have been impressed with the way these towns are putting public health first, while balancing the need to give Vermonters a way to responsibly celebrate their summer traditions," she said. The state parks will offer traditional park services and amenities such as day-use activities. Tent sites, lean-to camping and RV spaces will be available, Kurrle said.
While Vermont's COVID-19 infection rate remains relatively low, with seven new cases reported June 26, the economic crisis caused by pandemic-related shutdowns is in full swing. Two major Vermont employers, Darn Tough Vermont and National Life Group, this week each announced job cuts.
Vermont's May unemployment rate was 12.7%. That's a little lower than the national rate, and a drop from the 16.5% rate in April, but still near a record high.
Asked if the job cuts portended a "second wave" of business impact from the COVID-19 crisis, Gov. Phil Scott said that Vermont is still in the first wave.
"It is the wave," said Scott. "I have been forewarning that this is going to have economic ramifications, that it's going to affect all of us in some way. No one is going to be left untouched."
He noted that Vermont business also relies on the ability of other markets to get the virus under control and their economies operating again.
"We have to sell these goods that are being manufactured in Vermont," Scott said, adding that he would like to see the Legislature act more quickly to create an economic relief package from Vermont's share of the federal COVID-19 relief money.
"It just makes our case that we need to provide relief as quickly as we possibly can, and it's not going to be enough, to be perfectly honest and blunt," he said. "This is going to hinder us in many ways over the next year or two."
UNEMPLOYMENT BENEFITS
Unemployed Vermonters have been receiving enhanced state unemployment benefits as well as $600 per week from the federal government as part of the federal COVID-19 relief bill passed in March. Mike Harrington, commissioner of the Vermont Department of Labor, said that the state's unemployment trust fund — which started at $500 million when the pandemic began — is still at around $342 million.
"We may get through this without depleting it," Harrington said, noting that California ran through its unemployment trust fund five weeks ago and is now borrowing from the federal government to pay claims.
That said, Harrington doesn't see any way for the state to provide relief to unemployed Vermonters when the $600-per-week federal benefit stops as planned at the end of July.
"We all realize the $600 was a tremendous benefit to a number of people on unemployment, but I don't think we can count on that in the future," said Scott.
NEW OUTBREAKS
While state officials have been touting Vermont's success at suppressing the virus, they did note June 24 that the state has seen two outbreaks this week, one within a family in Windham, and one at a business in Fair Haven. Health Commissioner Mark Levine declined to identify the business, saying only that there were 12 cases involved and that increased testing would be available in the area.
The state does disclose identifying information about where infections are happening when they're at long-term care facilities or prisons. But "in this case, conveying information can be highly identifying and injurious to the population and not respectful of requirements that we have to follow for not disclosing information," he said. He did disclose that the Windham family outbreak involved "well below 10" cases.
More News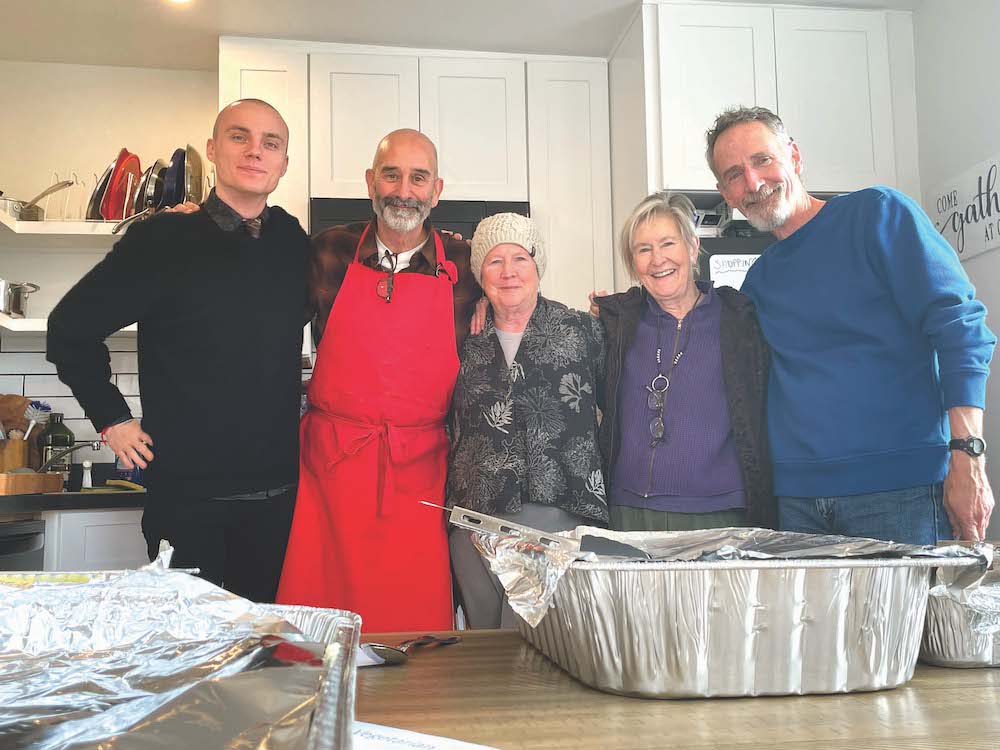 This past Thanksgiving, Nov. 23, saw almost 60 people converge upon the 1,400-square-foot … (read more)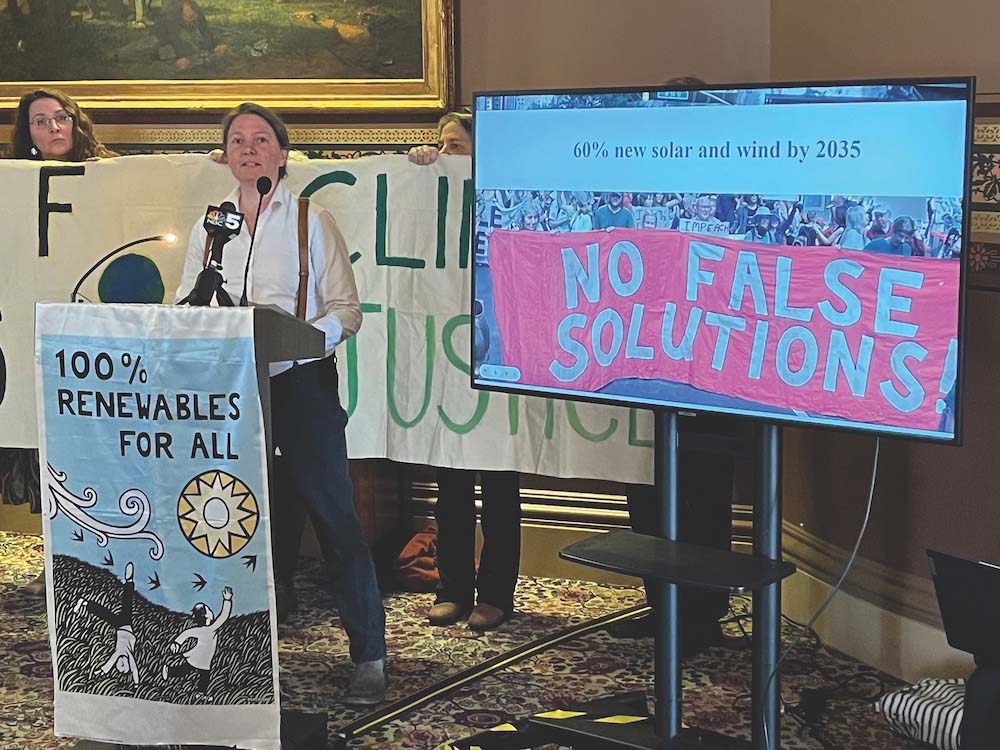 Two state lawmakers are urging Addison County folks not to ease up on efforts to battle cl … (read more)
Hunters during the 16-day deer rifle season that concluded on Sunday brought what was, acc … (read more)