Panton boat ramp would serve Champlain anglers
PANTON — The town of Panton is seeking between $3,000 and $4,000 in donations to complete a deep-water boat ramp in Arnold Bay, a project that has been years in the making. 
Selectboard Chairman Howard Hall and Town Clerk Pam Correia said many donations are already in hand, including a pledge of eight loads of concrete, wire and labor from Vorsteveld Farm LLC. 
The project was first proposed to the town selectboard more than two years ago by a group of local residents, who said they believed they could organize donated labor and materials if the town served as a permit applicant for the ramp.
Town officials said this year the necessary permits from the U.S. Army Corps of Engineers and the Vermont Department of Environmental Conservation came through, and work can begin as soon as July 1.
Hall said the only expense to the town will be the cost of the permit applications, an expense the selectboard agreed to handle. 
He said the town-owned site is already popular with regional anglers, not just Panton residents, because it allows for boats to be launched even when Lake Champlain water levels are low.
When a number of those anglers approached the board, including Panton road foreman Rick Cloutier, who will help manage the project, Hall said the board was happy to sign on.
"Basically there are a lot of volunteers who want to do this," Hall said. "It's a win-win for us, and a win-win for the town."
The site, not far from the Vergennes-Panton Water District plant, already has been upgraded with a picnic table, grill and portable toilet and is also used by those who just want to relax near the lake, Hall said.
"It's actually very nice," he said. 
Donations will fund enough concrete to complete the project, according to town officials, and will be placed in a town fund that will not be mingled with other Panton accounts. 
Donations may be earmarked for the Boat Ramp Project and dropped off at or mailed to the Panton Town Clerk's Office, 3176 Jersey St., Panton, VT 05491.
More News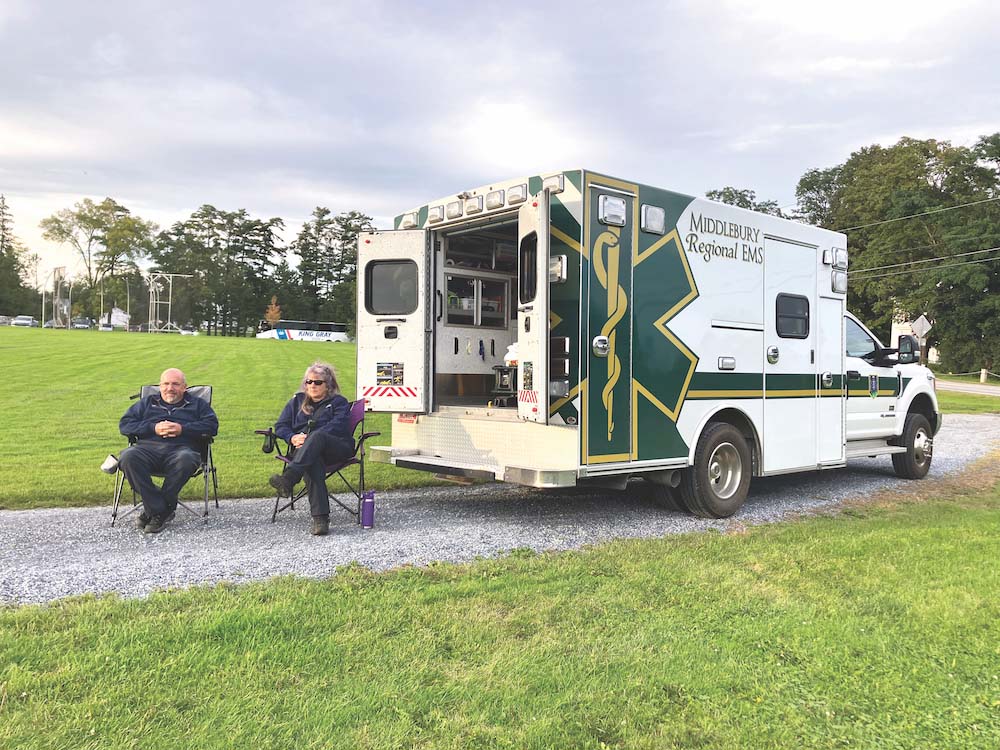 Middlebury Regional Emergency Medical Services wants to eliminate its annual Town Meeting … (read more)
Middlebury police are investigating the death of a Middlebury College junior and say the p … (read more)
Vergennes resident Margaret Clifford offers nearly a century of recollections, from losing … (read more)