Orwell to take another vote on a school budget
There's not much more the board can control or cut if this budget should fail. Eighty percent of our budget is personnel, salary and benefits.
— SVUUSD board Chairman Tim Smith
ORWELL — Orwell voters will join their fellow Slate Valley Unified Union School District (SVUUSD) residents at the polls on June 9 to field the same fiscal year 2021 K-12 public education budget that was defeated by just 95 tallies back on Town Meeting Day.
A change in how a budget surplus from a previous year would be spent could make the tax impact less of a hurdle for some voters.
The proposed $26,623,041 spending plan failed by a 1,585 to 1,490 tally in March. SVUUSD serves children in Orwell, Castleton, Benson, Hubbardton, West Haven and Fair Haven. The defeated budget at the time reflected a 3.5% increase in equalized per-pupil spending compared to the current budget year.
Brooke Olsen-Farrell, SVUUSD superintendent, noted that this time around the budget impact will be tempered by $100,000 in surplus applied from a prior year. This will have the effect of reducing SVUUSD's education spending by $51,586 next year. It would also lower the increase in spending per equalized pupil from the originally proposed 3.5%, to 2.99%, according to Olsen-Farrell.
District officials realize folks have faced financial setbacks due to the COVID-19 pandemic, but they're hoping the absence of a large bond request on the ballot will enhance the budget's chances of passing on June 9. Town Meeting Day saw SVUUSD voters defeat, by an overwhelming 2,489-719 margin, a $59.5 million bond proposal that would have paid for extensive renovations to Fair Haven Union High School, a new "Slate Valley Middle School," an 8,200-square-foot addition to the Orwell school, and a new, $842,066 elevator at Fair Haven Grade School.
The capital project has at least temporarily been moved to the backburner as district officials simply look to get an approved 2020-2021 operating budget and continue to sort out whether students will be able to return to their respective schools this fall.
"We've put a bit of a pause on (the project)," Olsen-Farrell said. "We would need a bond sometime down the road, probably. We're not going to be able to address the issues that need to be addressed in a regular budget. But we also realize what has happened economically. We're trying to come up with another plan."
She said the district board will revisit school facility needs this July or August. And when it does, members will also begin considering how to "right-size" district facilities to meet the evolving needs of a student body that continues to decline in numbers and taxpayers who are reaching the limits of what they can afford.
Olsen-Farrell told the Independent that SVUUSD officials will, as soon as next spring, begin to take stock in district buildings as part of a community-wide conversation about potential reconfiguration and/or consolidation of schools. It's a conversation that's already well under way in the Addison Northwest and Addison Central school districts.
COVID-19 IMPACT
But for now, Olsen-Farrell and her colleagues are working to get out the vote for June 9.
Slate Valley is one of 19 school districts in Vermont that has yet to endorse a 2020-2021 public education budget. SVUUSD takes a second crack at its budget at a time when lawmakers are anticipating a more-than-$88 million hole in Vermont's education fund — a direct result of revenue shortfalls related to the COVID-19 pandemic.
Still, SVUUSD officials maintain the fiscal year 2021 budget will be held harmless from the financial carnage created by the coronavirus.
"We're being told that the Legislature doesn't intend to pass (the education fund shortfall) to the taxpayers," Olsen-Farrell said. "So that's the information we're going with. I don't think it will have an impact on next year's budget."
Olsen-Farrell spoke of current legislative efforts to help school districts that have yet to pass a budget for next year. House Rep. Peter Conlon, D-Cornwall, confirmed one potential solution in the works.
"The Senate Education Committee proposal would authorize boards to spend no more than FY 2020 education spending," Conlon, a member of the House Education Committee, said through an email. "The House Ed Committee believes boards should be able to seek authorization from the state to spend up to their last warned budget (more) so they could have equity with districts that voted pre-pandemic."
But, Conlon added, it is likely the Legislature will wait and see how the budget votes do between now and June 30 before taking action on legislation.
SVUUSD officials said the $26,623,041 budget proposal to be fielded on June 9 reflects:
•  A 13% increase in health insurance premiums.
•  A "significant increase" in percentages of students with social/emotional needs.
•  A boost in deferred maintenance costs associated with aging district buildings, especially at Fair Haven Union High School.
•  Implementation of a free-meals (breakfast and lunch) program for all students.
•  A 3.66% decrease in equalized pupils within the district. Fewer students means less state aid.
•  A net reduction of 2.1 full-time equivalent staffers. The SVUUSD has reduced staffing by 13.15 FTE during the past three years, according to Olsen-Farrell.
PROPERTY TAX RATE
State aid details are still being sorted out, officials said. But based on a May 14 House Ways & Means proposal, the SVUUSD would have an estimated fiscal year 2021 equalized property tax rate of $1.4653 per $100 in property value. That figure includes a 4-cent reduction per the Act 46 incentive the district received for consolidating its governance structure.
Orwell's tentative new education property tax rate of $1.4350 (when one factors in the Common Level of Appraisal) would represent a half-cent decline, if the SVUUSD budget is OK'd. Orwell would be the only one of the six district towns to see an education tax decrease, according to figures supplied by Olsen-Farrell.
"There's not much more the board can control or cut if this budget should fail," SVUUSD board Chairman Tim Smith said during a phone interview. "Eighty percent of our budget is personnel, salary and benefits. Due to negotiated language in the master contract agreement, we can't cut any more personnel at this point in time, as contracts — or in this case, letters of intent — have already been issued. We don't really have any big-ticket items we could just slash to lower our expenditures any more… without significant fallout."
The SVUUSD will hold an online public hearing on the budget beginning at 6:30 p.m. on Monday, June 8.
Actual voting methods the next day might vary from town to town. Vermont Secretary of State Jim Condos has released different voting options for communities during the COVID-19 pandemic.
Allowable practices include offering the traditional ballot-casting at the polls, while observing social distancing protocols; a "drive-up" option; and voting outdoors.
"Another option the board could have considered is mail-in ballots, but it's very difficult to make sure we have accurate addresses… and it's a huge cost to mail ballots to every registered voter," Olsen-Farrell said. "The board decided to not go with that option."
The current list of allowable voting methods in Vermont can be found at tinyurl.com/ya498yjd.
"If this vote were to have taken place before COVID, I'd be relatively confident it would pass," Smith said. "But now people have lost their jobs, are concerned about expenditures, tax increases and about their physical well-being and safety — and actually going out and voting.
"We're hoping for the best."
Reporter John Flowers is at [email protected].
More News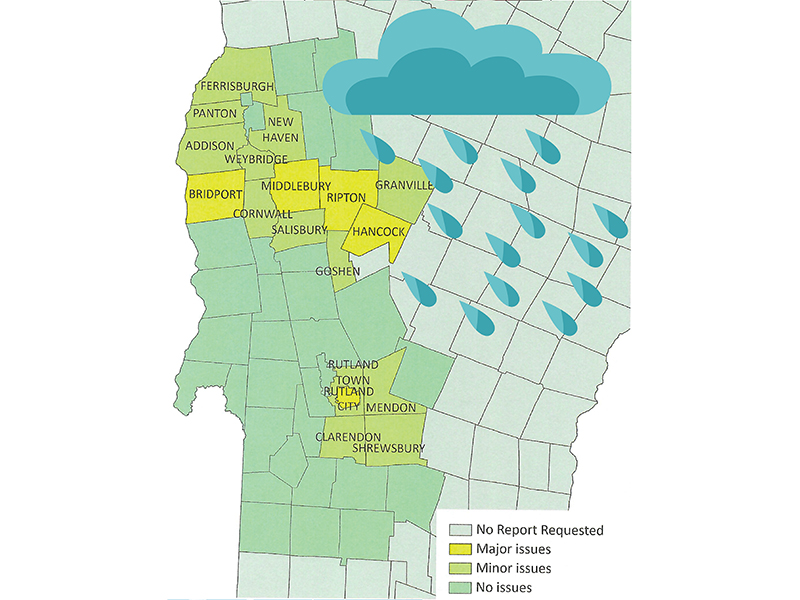 Local towns may get federal money to pay for more than a million dollars in cleanup and re … (read more)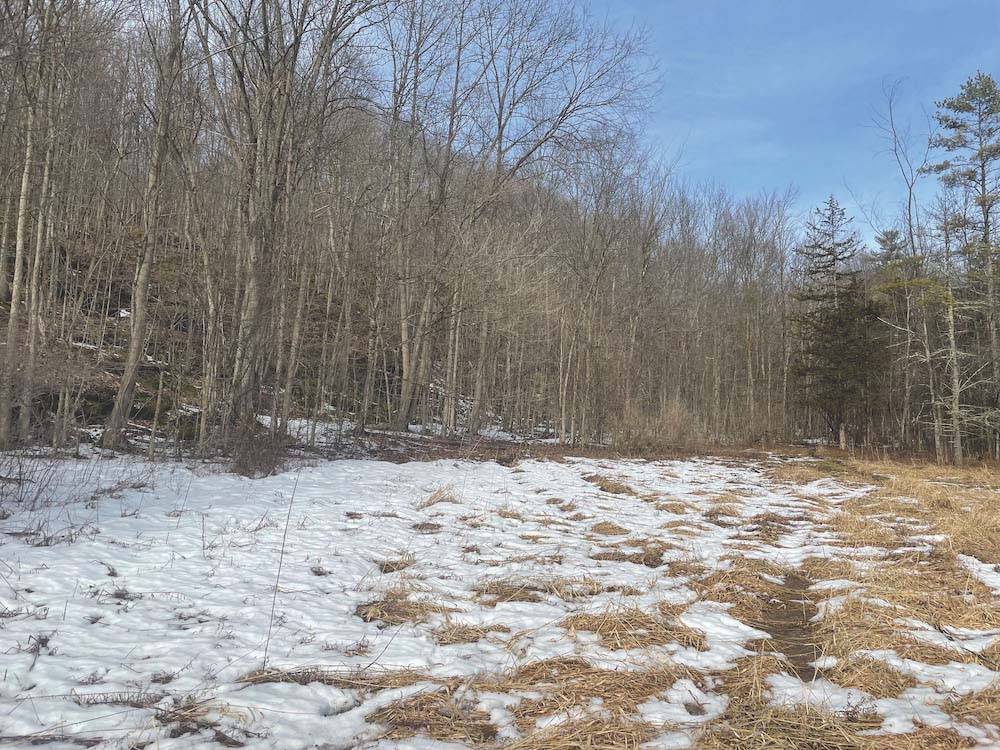 The Vermont Fish and Wildlife Department is putting $566,667 in grant money toward conserv … (read more)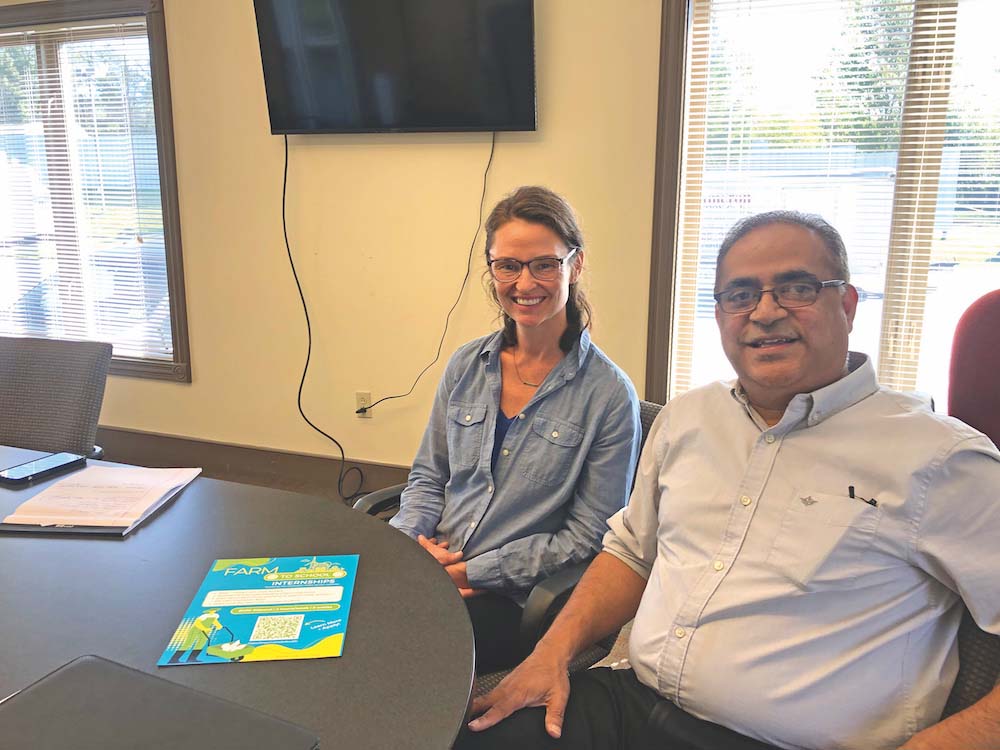 Like most things, the future of agriculture in Vermont lies in the hands of younger genera … (read more)