A local poet finds inspiration in isolation
MIDDLEBURY —  Miriam Hardy has spent the majority of her 84 years writing poetry. Like her great-aunt and her mom before her, Hardy has enjoyed writing odes to people, places and things that inspire her.
But her world has shrunk considerably since the coronavirus pandemic took hold in the Northeast three months ago. While she's able to take short walks with a friend near her home on the edge of Middlebury's downtown, Hardy is unable to get out and about like she used to because of strict social distancing she follows to stay safe.
But she's a strong, resourceful person, and there's no way a pandemic was going to stifle her creativity. So she decided to make the best of her isolation and has written poetry based on what she can see from the windows of her apartment.
Hardy, during a recent interview, shared the fruits of that literary labor of love: "Views from the Inside Out," a series of poems inspired by her immediate surroundings.
It's an exercise she hopes will add to Addison County's historical archive of all things COVID-19, while also providing folks with a smile.
Most of her poems have evoked her interests, which include birds, nature, the environment and people.
"Our whole family were bird-watchers," Hardy said. "I've been a people-watcher, too. Also, I include my faith — my belief in God — in my poetry."
Hardy is a former teacher of first and second grade students and remains a prolific writer. Always has been. She has folders full of her poems, and has always kept a journal. Three drawers in her drop-leaf desk are filled with journals charting her life's journey and the many signposts along the way. 
One of the entries is about a brief conversation with a newly elected U.S. Senator from Massachusetts named John F. Kennedy. The future president had stopped by her school for a special event. Hardy sat next to Kennedy, who at one point quipped to her, "You're pretty quiet for a red-head."
Throughout her life, she's created numerous scrapbooks and photo albums. She's also an avid painter, and some of her best work — which is really good — hangs on her wall.
"My kids are going to have quite a time; they'll know my entire life story," she said of the lasting footprint she will leave.
Hardy began writing her "Views from the Inside Out" poems when COVID-19 took root in the county in mid-March. She took inventory of all her windows and resolved to wax poetic about the view from each of the six.
It started as somewhat of a challenge. Familiar landscape, in the throes of its annual spring rejuvenation, was squarely in front of her. But temporarily missing were the usual, fleeting glimpses of joggers, walkers, delivery trucks and school buses. Fortunately, there's been an uptick in recent weeks.
Sentiments drawn from her upbeat outlook on life add to the physical descriptions of the tangible things that lay before her.
For example:
 
"God I know you love your creation, you must be
weeping over what is happening in our world.
Illness, death, greed, hatred, our planet unsettled, burdened.
However, in all the darkness I see love, acts of courage
Signs of hope and healing and I know you are present."
 
Another view:
 
"Sitting by my window rocking
Outside two burning bushes stand
By the corner of my neighbor's house,
Their tipped branches a promise of Spring to come,
A stately birch sits on the lawn behind them, under it scattered leaves, patches of snow."
 
Plans call for a Part II to Hardy's COVID-19 poetry odyssey. That series will focus on recovery from the pandemic. Again, it will share the view from her home windows. And there will undoubtedly be more observational fodder.
Hardy said she would eventually like to see her COVID-related poetry published, but that's for another day to come.
Her poetry has already helped herself and others in more ways than one. Last year, she collaborated on a poetry book with Addison Independentphotographer Trent Campbell. Proceeds from the book are helping offset some of the considerable expenses incurred by Campbell and his wife Nikki as he recovers from a serious stroke that sapped his mobility more than a year ago.
Hardy met Campbell at Elderly Services' Project Independence (PI), a Middlebury-based adult daycare program. She credited PI for reigniting her creative fervor during her golden years. While PI hasn't yet reopened, its in-person programming is offering online gathering opportunities for its members.
She's also grateful to her family for helping her weather the pandemic. They shop for her and make sure that while she is independent, she is not alone. Among her helpers is her daughter, state Sen. Ruth Hardy, D-Middlebury, and spouse Jason Mittell.
"I have considered this time during the pandemic as one of the most contented times of my life," Hardy said with a touch of irony. "I know it's a scary time, and I know there are terrible things going on and I'm not happy with anything from Washington, D.C. Yet I have a feeling we're going to get through this."
One of her poems reflects such optimism, which is a common theme throughout her work.
"Our life might be eternally different, but it might be a better life," she said of these times.
"I am just thankful for everything I have," Hardy added. "I am fortunate to have grown in my personality and life to become who I really want to be."
Reporter John Flowers is at [email protected].
More News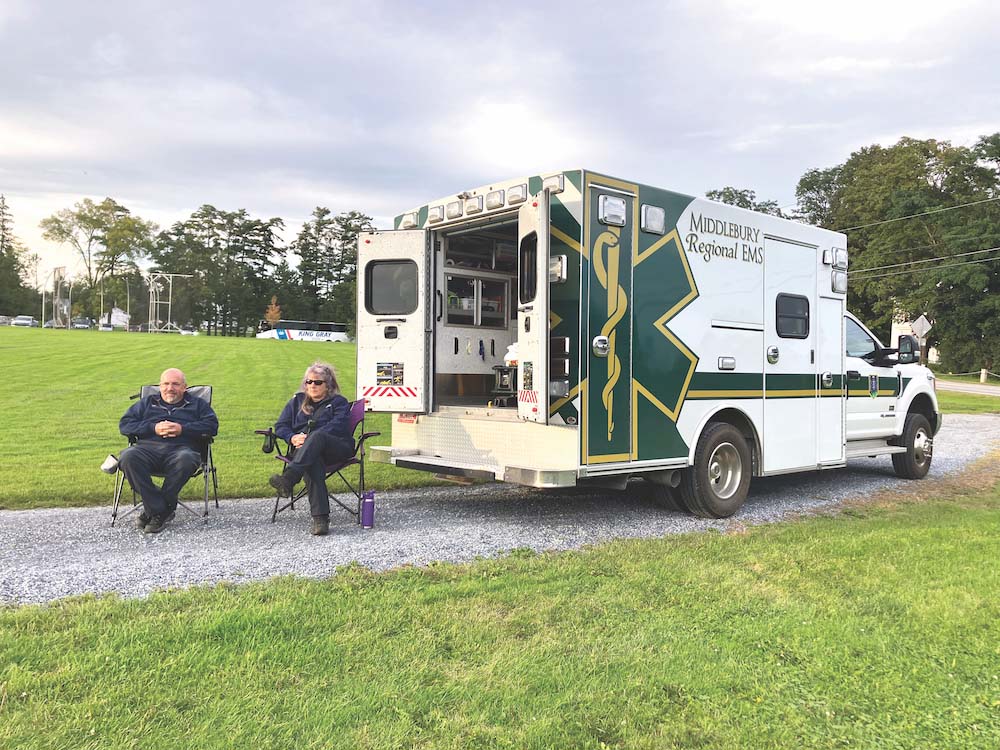 Middlebury Regional Emergency Medical Services wants to eliminate its annual Town Meeting … (read more)
Middlebury police are investigating the death of a Middlebury College junior and say the p … (read more)
In the course of her almost 101 years on Earth, Vergennes resident Margaret Clifford, bett … (read more)