Shoreham church will close its doors
Our efforts and successes in swelling the congregation and bolstering outreach were essentially ignored by the bishop … I am deeply disappointed that so-called 'shepherds of the flock' have failed in providing communication, transparency, and leadership.
— parishioner Kathleen Brisson
SHOREHAM — Christopher Coyne, bishop of the Burlington Catholic Diocese, has decided to close St. Genevieve Church in Shoreham village. It has served as a place of worship for 143 years.
Coyne last year identified St. Genevieve for possible closure in light of a decline in worshippers and the need for substantial renovations to the majestic church building at 3167 Route 22A. A core group of St. Genevieve parishioners has spent the past several months trying to fortify the building as a hub for worship, philanthropy and outreach, but diocese leaders decided earlier this month that it should no longer play a role in the parish that includes St. Bernadette Church in Bridport and St. Mary's Church in Middlebury.
Father Luke Austin has presided over services at all three of those parish churches.
"This is a difficult decision, even as we didn't arrive at this situation overnight," Austin wrote in a recent message to parishioners informing them of Coyne's decision. "We can grieve, just like we grieve the loss of a family member. But we are always part of something bigger — we are members of Christ's Body — wherever we are in the world."
Coyne's church-closure verdict can ultimately be appealed to a body of Catholic authorities in the Vatican known as the Holy See.
"Once the official decree is issued, there may be another short reconsideration phase, but from there the appeal is made to the Congregation for the Clergy, which has oversight in this matter," Austin said through an email exchange with the Independent. "As for time: I am unsure, especially as Vatican City State and Italy emerge from COVID."
The Diocese will now need to decide what to do with the St. Genevieve property. Options include maintaining or dismantling the structure, and either selling or renting the property.
Church leaders last fall asked Shoreham officials if the town had any use for the building, "but the selectboard did not pursue further conversation," Austin said.
He added: "If there is a possible municipal use for the building, we're all ears. Otherwise, sale and dismantling are options. The parish/finance council will offer their thoughts at a future meeting to help advise the bishop."
It was last summer that the Diocese officials identified St. Genevieve for closure, but they tabled action when church members asked for a chance to boost the congregation and related activities.
Longtime St. Genevieve parishioners are disappointed with Coyne's decision to close their church. Among them is Kathleen Brisson, who was part of the recent effort to revitalize the church building with monthly food drives, a "warm clothes" drive for migrant workers, a free clothing giveaway, a reception for migrant workers after Mass, an ecumenical Mass, the hosting of a Lady of Guadeloupe Mass and a luncheon for Addison County migrant farmworkers. Volunteers gave rides to migrant workers to church events, which included a Mexican consulate visit, Rosary prayer group, Christmas choir formation and practice, and Christmas gifts for children and migrant workers.
Brisson said St. Genevieve appeared to be back on the right track — but apparently not enough so to sway the Diocese.
"Our efforts and successes in swelling the congregation and bolstering outreach were essentially ignored by the bishop; little communication was received at all," Brisson stated candidly in an email to the Independent. "The priest let us continue our efforts in false hope, while it seems they had no intention of reconsidering the original decision they strong-armed through the church council. I am deeply disappointed that so-called 'shepherds of the flock' have failed in providing communication, transparency, and leadership in the closing of St. Genevieve's."
Brisson said Shoreham currently has only two seats on the St. Bernadette/St. Genevieve parish council, compared to four for Bridport. As such, she said St. Genevieve's interests could consistently be out-voted.
"There is a background of rivalry/competition between the churches to remain open for many years," Brisson said.
With the church closure seeming inevitable at this point, Brisson said she'll focus on helping the town of Shoreham "un-attach" from the church. She had hoped a portion of the building could continue to be used as a thrift store and food shelf.
PART OF THE COMMUNITY
Parishioner Pauline Maguire had been attending services at St. Genevieve since 1963.
"I think it's a great loss for the community," Maguire said of the closing of St. Genevieve. "(The building) is part of Shoreham."
Shoreham Town Clerk Julie Ortuno amplified that thought. She noted both St. Genevieve and the Shoreham Congregational Church on School Street (built in 1846) have helped define the town's streetscape for generations.
"I'd hate to see them try to tear it down," Ortuno said of St. Genevieve.
At the same time, she doesn't believe the town of Shoreham could afford to adopt another local building for municipal use; the town recently took on the old Masonic Hall on School Street.
St. Genevieve typically would have opened this month for weekly Saturday evening mass services, through October. The church is closed during the colder months in order to save on fuel.
The parish had accrued a savings account of around $200,000, produced from sale of the rectory and parish hall at St. Bernadette, according to Austin.
"These assets will be employed for improvements at St. Bernadette, and to help the parish meet future obligations," Austin said. "As a parish charitable trust, assets stay within the parish. If there is a merger or dissolution of parishes, then assets are merged with the receiving parishes. There are no plans to merge St. Bernadette and St. Mary's; St. Bernadette will remain a 'mission' parish served from St. Mary's."
Some parishioners had been hoping at least a portion of the parish assets could have been earmarked for St. Genevieve repairs. A structural engineer during the fall of 2018 had recommended, among other things, permanent stabilization of the choir loft, installation of new support posts and foundation repairs.
Other suggested repairs included painting the exterior of the building and installing new stained glass windows.
With St. Genevieve closed, Shoreham-area parishioners will (when the coronavirus pandemic concludes) either attend services at St. Mary's, St. Paul's in Orwell or St. Bernadette.
Austin has offered his flock a chance to have a final gathering at St. Genevieve.
"I am open to a final Mass, or sung Vespers," he told congregants through an email. "We'll make a decision at the council meeting in June."
Reporter John Flowers is at [email protected].
More News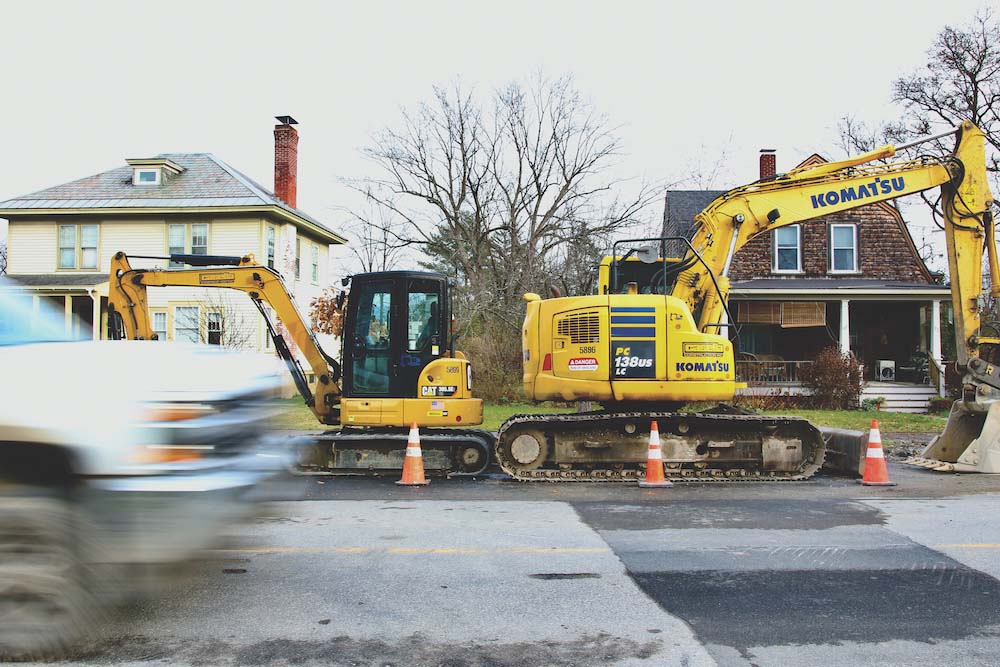 Middlebury voters next year will be asked to support three separate bond votes totaling $2 … (read more)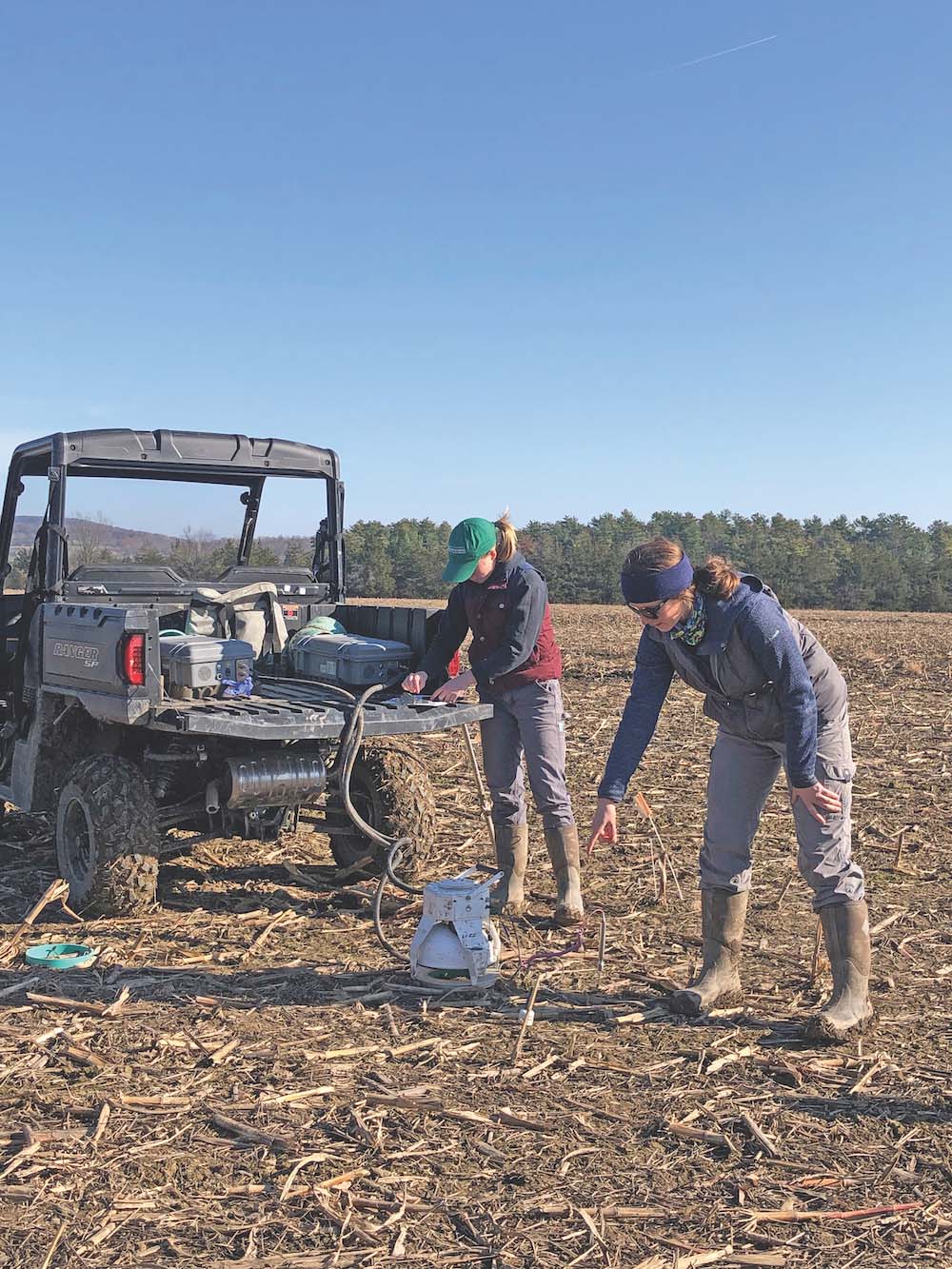 From planting cover crops to transitioning toward no-till or reduced-till approaches, farm … (read more)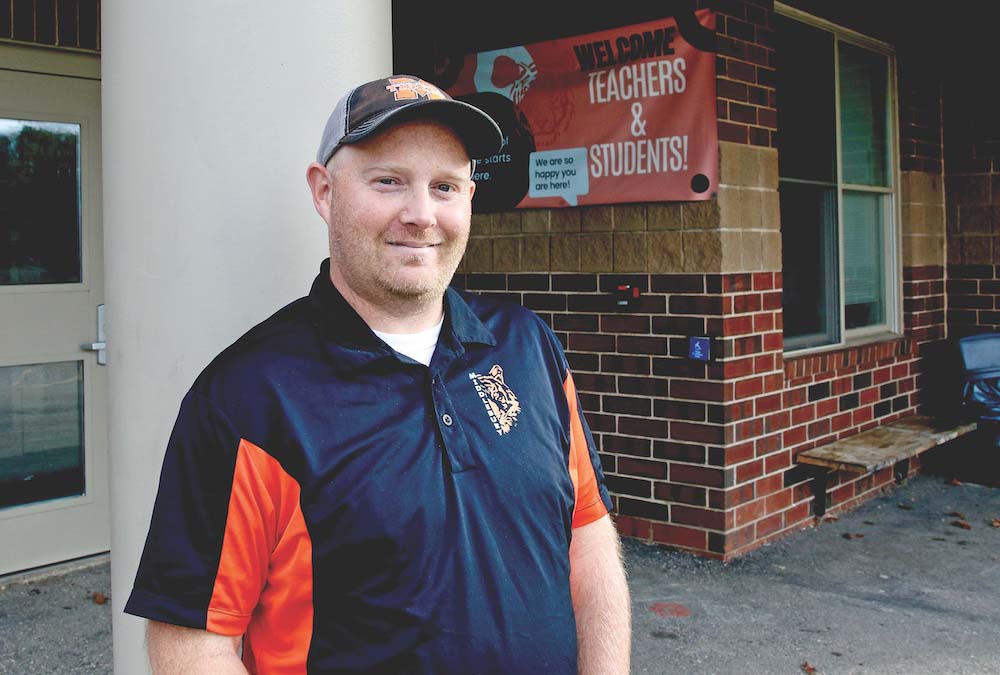 Dustin Hunt always knew he wanted to work with children in the field of athletics. He got … (read more)