Activities around town for May 21
UVM's Fleming Museum goes online. A new series of videos on the Fleming Museum's website explores the work and life of American Modernist Wood Gaylor. Join exhibition curator Andrea Rosen and Curator of Education Alice Boone as they discuss the work of the artist set against the backdrop of the New York art scene, 1913-1936. The first three episodes of a five-part series are now online at uvm.edu/fleming/fleming-home with new videos added each week.
Also available on the web page are gallery tours, lectures, and performances related to some the Fleming's most popular exhibitions.
In addition to the Gaylor series, the an online search feature has been added to the website to browse and view over 20,000 objects from the museum's permanent collection. The online search tool will allow students, teachers, scholars, and art and history lovers to browse or search for artworks and artifacts, and view images and information for objects both on view in the galleries and tucked away in storage.
 The online collections feature is currently in beta mode — the museum encourages users to explore the site and provide us with feedback regarding your online experience. The database can be accessed by visiting the Fleming's website and selecting the Collections page, where a link will take you to the interactive search experience.
The Bard in Your Yard. Vermont Shakespeare Festival is responding to this crisis of isolation and social distancing with what they do best — spreading joy and connection through performance. There's a Shakespeare speech or sonnet for almost any occasion, and after 400 years the words are still relevant in today's world. Shakespeare To You is an opportunity to send a 2-3 minute performance to family, neighbors, or friends via front yard delivery, Zoom, or telephone. It's kind of like a live telegram. Front yard deliveries are contact-free and follow all medical and physical distancing precautions. Performers will honk a horn or call the recipient from the car to gain attention and then stand a good 12 feet from the door to perform a monologue or sonnet from a short list of favorites. Zoom or telephone performances can be sent to any location in the United States.
Shakespeare To You is free (though donations are welcome), and is a great way to send a unique birthday wish, celebrate a graduation or anniversary, or simply offer a connection to someone who needs a pick-me-up or is experiencing isolation or loneliness during these difficult times. For more information go to the vermontshakespeare.org, and click on Shakespeare on his skateboard.
eMakery offerings. The Makery at Hannaford Career Center continues it's online offerings, including: 
•  Traditional Yoga Flow. Enjoy a traditional comprehensive yoga flow series. Includes standing poses, forward bends, backward bends, spinal twists, upper body/core strength and relaxation poses. Yogiraji, Prem Prakash engages your whole being with his humor and gentle teaching style as he helps students find their yoga. Thursday, May 21, 5-6 p.m. Limit: 30. Sliding scale cost: free, half-fee $3, whole fee $6. Select what you can afford, choices are confidential. Register at makeryatpahcc.org/event-3824449.
•  Virtual Sewing Lab. Faith Daya and Wendy Shook are hosting a two-hour drop-in session where you can ask your sewing and project questions, and they'll do their best to teach, explain, or demonstrate via Zoom. Faith has her favorite facemask pattern ready to share and demo to anyone who is interested. You will find Faith and Wendy's email addresses in your confirmation email send them your questions ahead of the event so they can prepare to help you. Thursday, May 21, 7-9 p.m. Limit: 30. Sliding scale cost: free, half-fee $3, whole fee $6. Select what you can afford, choices are confidential. Register at makeryatpahcc.org/event-3824456
•  3-D Printing 101. Want to find out more about this new and fast moving method of manufacturing? Interested in how it can help your business? Want a new hobby? Then join Makery mentors Devon Karpak and Shiraz Daya to answer questions about 3-D printing and how you can try it for yourself, from CAD to slicers and more. Thursday, May 28, 5-6 p.m. Limit: 30. Sliding scale cost: free, half-fee $3, whole fee $6. Select what you can afford, choices are confidential. Register at makeryatpahcc.org/event-3829894.
•  Gluten Free Baking and Q & A. Amy Mincher, gluten free blogger, will share a favorite gluten free bread recipe that is also fabulous as pizza dough and demonstrate using it in real time. Recipe will be provided in advance so that you can follow along during the class. Amy is also prepared to answer your general gluten-free baking questions. It can be tricky to navigate gluten-free but her fun delivery and years of experience can save you a lot of time and frustration. Thursday, May 28, 7-8 p.m. Limit: 30. Sliding scale cost: free, half-fee $3, whole fee $6. Select what you can afford, choices are confidential. Register at makeryatpahcc.org/event-3829847.
Donate blood. There is always a need for blood, and these days the need is even greater. The American Red Cross is holding two blood drives in the area: in New Haven on Saturday, May 23, 9 a.m.-2 p.m., at Beeman Elementary School on North Street and in Middlebury on Tuesday, May 26, 10-a.m.-3 p.m., at the Middlebury American Legion, 49 Wilson Rd. The process follows the strictest COVID-19 precautionary guidelines.
As a thank-you for helping ensure a stable blood supply, all who come to give blood or platelets May 15-31 will receive a special Red Cross "We're all in this together" T-shirt, by mail, while supplies last. Donors must have a valid email address on file to claim their T-shirt.
Virtual Vermont History. The Vermont Historical Society continues to highlight virtual and online offerings from local historical societies and museums, including: 
•  Tours at 10. This Bennington Museum series takes you behind the scenes for an up-close look at interesting and seldom-seen pieces in the Museum's collection as well as brief explorations of the galleries and objects on display. The videos, both live and pre-recorded, are available to watch on Facebook every weekday morning at 10 a.m.  at facebook.com/benningtonmuseum.
•  COVID-19 Digital Archive. VHS is collecting photos, anecdotes and creative writing documenting the pandemic. Think like a historian and save those images, journals, poems, and artwork for the benefit of future generations. Upload your content and make it available to the public immediately and researchers in years to come. Explore the archive tinyurl.com/VTHistoryCOVID19.
Reconnect outside with a scavenger hunt. Gather up the whole family and head outside with Local Motion's Bike and Walk Smart senses scavenger hunts. Use your senses as you navigate around your neighborhood or local park. With mindfulness cues like "feeling the wind on your face and the sun on your skin" and mini-adventures like "find an interesting rock" or "hear a dog barking," the scavenger hunt is a much-needed oasis for families who need a change of pace. Make it a whole experience by packing a lunch or snack. Find directions at tinyurl.com/Localmotionscavenger.
Lake Champlain Maritime Museum goes virtual. With the safety of visitors, staff, volunteers, and community in mind, the museum site will not be open as it normally would Instead, the are introducing new programming — both onsite and online — that lets them serve the community and keep everyone safe. Activities include:
•  Free Virtual Lake Adventure Camps: A new virtual learning experience will encourage campers to get outside every day to explore their environment. Campers will receive activity kits in the mail and meet for a physically distanced group gathering each week. Registration opened May 20.
•  Interactive Digital Exhibits: Visit LCMM's new Digital Museum, including a digital exhibit to open July 1 celebrating our 2020 focus on "Women at the Helm."
•  Virtual Shipwreck Tours: Tour a shipwreck site in the Vermont Underwater Historic Preserves. New tours will be released weekly throughout the summer.
•  Small outdoor group experiences: New small group experiences will start on site and on the water once the museum has clear guidelines on best practices.
More News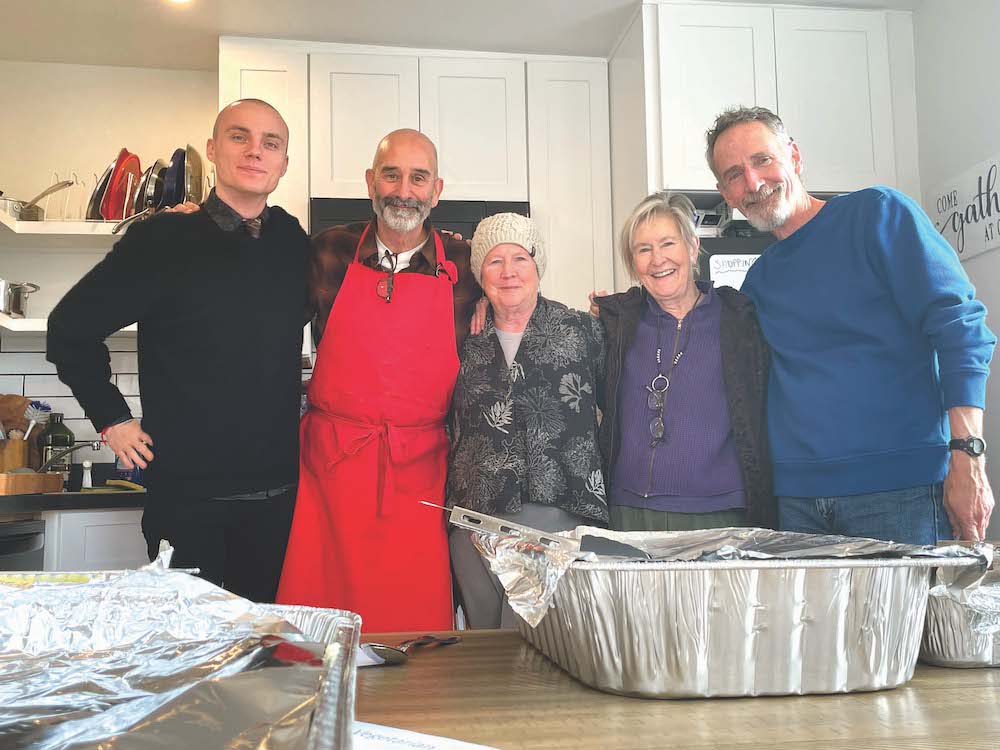 This past Thanksgiving, Nov. 23, saw almost 60 people converge upon the 1,400-square-foot … (read more)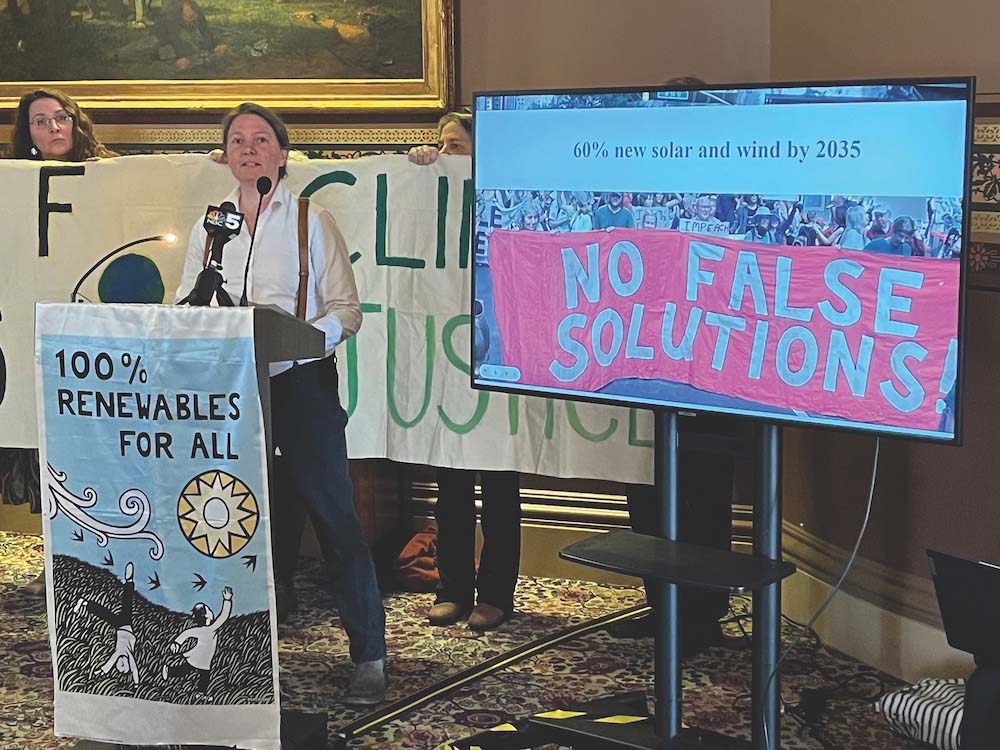 Two state lawmakers are urging Addison County folks not to ease up on efforts to battle cl … (read more)
Hunters during the 16-day deer rifle season that concluded on Sunday brought what was, acc … (read more)