Home: Rebuilt deck adds joy and value
As the weeks wore on during the pandemic lockdown my better half and I, like most assuredly everybody else in the 802, started thinking about getting outside. 
We were looking forward to enjoying warm weather, especially during a cooler, grayer and seemingly endless April.
But we were also aware that the coronavirus might still limit what we could do to enjoy the great outdoors, at least in the company of others. 
That's where thoughts turned more than ever to our deck. At least we could get fresh air and enjoy a beverage and a snack and admire the backyard flower gardens — at least we have dodged enough raindrops to mulch around the perennials — instead of sitting on the couch and bingeing "Miss Fisher's Murder Mysteries," "Lucifer" and old Celtics games.
No doubt many in these parts shared similar sentiments after weeks of isolation, judging by the social media posts of gardens, decks and porches that had been cropping up. 
These are vital parts of people's homes and lifestyles, especially as we emerge from winter's cocoon, and more so than ever during this year of social distancing and Zoom meetings.
Well, our thoughts of what there was of our deck cropped up, anyway. For much of March and April it was a work in progress. 
Let me explain, starting at the beginning. 
Our deck is a particularly important part of what is a modest home, but one with a nice plus — a private backyard with a deck off the home's upper level, overhung by a red maple and overlooking a treed, town-owned ravine. 
But when we moved in that deck was a wobbly piece of junk that inexplicably walled off the view of the yard with particle board screwed into the railing. 
We hired intrepid Shoreham carpenter Greg Borah to take care of it. He replaced the decking and railings with pressure-treated wood, shored it up, and rebuilt its stairway down to the yard. We got a good dozen years out of it.
Then its expiration date arrived this winter: That lovely shade tree also does not allow enough sun in to properly dry out the wood, despite efforts to treat it.
The call went back out to Greg and right-hand man Aaron Crystal. They agreed the railings could be saved, but composite decking would be a better long-term solution. 
We discussed the options with Goodro Lumber (we would have been equally happy to deal with rk Myles, especially after a recent interview with the owner; regardless, we were determined to buy local), researched them with Consumer Reports, and discussed them with a brother- and sister-in-law who had just rebuilt their deck.
We went with an Azek product that was a little more expensive, but apparently less slippery and longer lasting; it's not a large deck, and that put that choice within reach. It also came in a gray hue that nicely matched the weathered wood of the railings and posts. 
Greg and Aaron also recommended brass caps for the post tops to prevent further water infiltration, as well as protective adhesive strips to run along the tops of the decks' support beams. We are confident we won't have to deal with the deck again other than routine maintenance.
Then we get to the work-in-progress part of the story. They started the project in March, and then came the governor's first stay-at-home order. There was no question in any of our minds about what should be done. They packed up, left a few boards for us to walk out of our slider and over to the stairs down to the yard, put up a board to remind us not to walk off the edge, and headed home.
In late April Greg and Aaron returned when the governor eased his restrictions; we all agreed Vermont's leadership has reacted well.
As I write this they are buttoning up work on the stairway. It turned out the only downside to the Azek is that it is not as structurally strong as the wood it replaced and required a central stringer to be added under the Azek strips cut into stair steps. But what's a construction project without a glitch, anyway?
Given how important that deck is to us, we consider the money well spent for our happiness and on the value of our home. 
And any day now we'll be out there with cold Otter Creek Brewery IPAs and Cabot cheddar and crackers. 
More News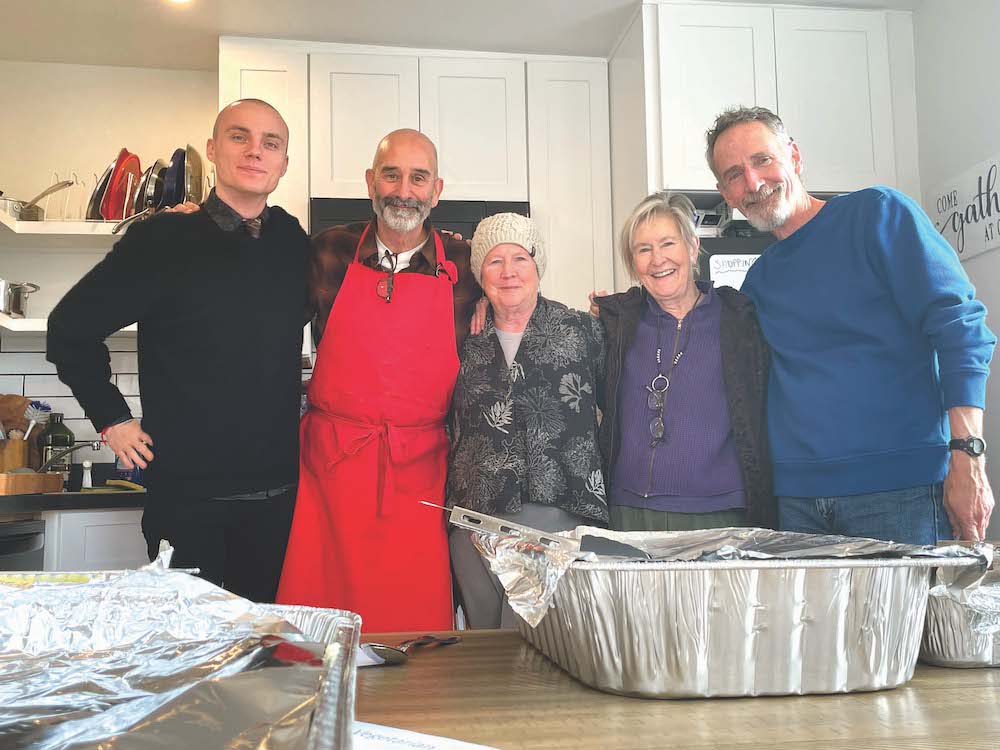 This past Thanksgiving, Nov. 23, saw almost 60 people converge upon the 1,400-square-foot … (read more)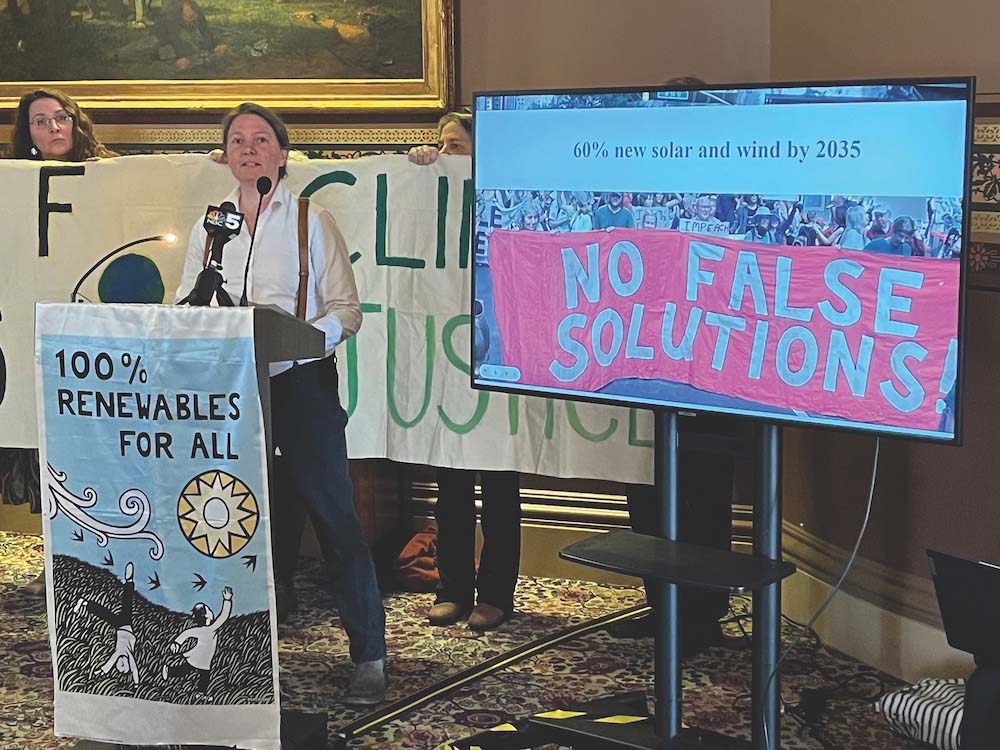 Two state lawmakers are urging Addison County folks not to ease up on efforts to battle cl … (read more)
Hunters during the 16-day deer rifle season that concluded on Sunday brought what was, acc … (read more)