Home: Before painting, do your homework
Calking is critical," Carroll said. "Moisture travels, and it will always win.
— Connie Carroll, Distinctive Paint & Interiors
MIDDLEBURY — Since you're already likely stuck at home during this coronavirus pandemic, why not do something nice for your abode — like giving it a nice new coat of paint, either inside or out.
The late-April and early May temperatures typically signal the beginning of painting season, which in these parts extends into October. Enrobing a home in a new hue not only adds beauty, but a layer of protection against the elements.
For most folks, their home is their biggest investment. And paint jobs shouldn't be done on the cheap, according to local contractors and paint vendors.
The Independent spoke with several experts in the field, who gave out some helpful hints for that big paint job. Research and prep work are critical before taking brush in hand, according to Countryside Carpet & Paint owner Eric Denu and Distinctive Paint & Interiors owner Connie Carroll.
WHAT COLOR?
Both agree that picking the paint color(s) for a project proves one of the most challenging chores for people.
With more than 4,000 colors from which to choose at Countryside, customers have a lot to think about.
"Getting down to painting is almost an easier process," Denu joked.
But there are a lot of things to consider, before choosing.
How much natural light do you have shining into and onto your home?
What color is the furniture?
Is it wood flooring or carpeting?
"Each situation is different," Denu noted.
Carroll asks customers to bring emotion into their decision.
"When you come home from work at the end of the day and this is your sanctuary, what do you want to drive up and see every night?" she said. "Color can be very emotional, and coming home at night to something you love makes you glad you're home."
Carroll will often first ask the customer what he or she is imagining, when it comes to paint colors.
"If they've looked at pictures they're drawn too, I ask them about the style of their house," she said. "And I ask them what the neighbors' homes look like. If you have your heart set on a yellow house, but there are three yellow houses on your street, is that really what you want? Or if it's going to be a yellow house, how about if we make sure that it's a deeper yellow, or that we trim it out differently, or give it a bright red front door — something that sets it apart from the other yellow houses in the neighborhood."
QUANTITY OF PAINT
Once paint color(s) are selected, the customer needs to decide how much paint they need, and how much money they're looking to invest in it.
Paint costs range from around $42 per gallon for an entry-level variety, to $72 per gallon for a "super-premium" brand, according to Denu.
A premium paint will give you better coverage, finish and durability, he said.
Paint coverage ends up being around 300 to 400 square feet per gallon, according to Denu.
"You've got to figure out how much material you need," he cautioned. "Deciding on trim and the finish you want on the wall — do you want a flat finish, a mat finish or eggshell or different sheens. It gets somewhat complex."
Carroll understands people come into a project with a budget. Her general rule of thumb is "buy the best quality paint you can afford." Better quality paint, applied properly, will last longer and thus becomes the more prudent buy in the long run.
She uses the same logic when it comes to hiring a painting company. She advises clients to hire experienced painters who "can handle those unexpected things" that occasionally pop up during a job.
Once the quality and quantity of paint has been established, you need to assemble the equipment needed for the job, if you're a do-it-yourselfer.
There's roller covers, paint trays, brushes, masking tape, drop cloths, scrapers, orbital sander, paint brush cleaner (usually just soap and water), and calking (for around windows and door casings).
"Calking is critical," Carroll said. "Moisture travels, and it will always win."
With equipment in place, you've got some not-so-fun work ahead of you if you're doing an exterior job. No one really likes scraping and sanding, which is what you're going to have to do before you lay brush to surface. Painting over flaking paint is a prescription for disaster. Once you've scraped, re-priming is often necessary — especially for surfaces that take a beating from Mother Nature.
Carroll offers this helpful hint: Tint your primer.
"If you tint your primer, you're getting a preview of what that new color might look like," she said. "So then there's still an opportunity to change it (if you decide you don't like it)."
And make sure to get a weather report before you crack open your container of paint or primer.
"Make sure the weather is appropriate, that the surface is dry enough and that it stays warm enough at night, and that you don't paint in direct sunlight," she said. "These are all things that can affect the overall consistency, appearance and performance of the paint."
Carroll recommends the temperature be at least 50 degrees during the day, and no less than 40 degrees at night, to ensure proper results for a paint job.
She acknowledged some paints are made for use in temperatures as low as 35 degrees, but those are almost always white or light colors.
"A darker color will look like it has the measles, because it will dry inconsistently," Carroll warned. "(The paint job) could have looked wonderful when you walked away, but that curing process can destroy it if the cold and moisture hit it."
It's almost a relief when you're finally able to confidently begin applying the first of hundreds of paint strokes to your home.
INTERIOR PAINT JOB
Interior painting is of course a more straightforward proposition. Make sure you have clean walls. Tape up borders where you don't want your paint to migrate. Fill in any nail holes or other blemishes before you get started. Then paint away.
Two coats or one?
"If you're going light color over light color, then one coat should be fine," Denu said. "If you're changing from a dark color to a light color, you might need to do two coats."
Mistakes are almost inevitable; just make sure they're small ones.
One of the most common mistakes — other than painting oneself into a corner — is having misjudged how the paint will look on your wall. Denu explained a person might pick a color that looked really good on a sample sticker at the store, but then finds it to be too dark or light when the job commences. For that reason, both Denu and Carroll recommend people take home a sample before buying a full supply.
"That insurance policy of getting a sample is well worth it," Carroll said.
Jonathan and Kim Hescock own Cornwall-based Hescock Painting. It's a family business that's employed the Hescock children and many Middlebury Union High School students through the years. All employees are insured and have training in safety protocols and lead paint abatement. They do both interior and exterior painting.
"They are polite and hard working people who are going places in life," Jonathan Hescock said of his young workers.
Usually, the Hescocks would have around 10 painting jobs lined up at this time of year. But the pandemic has affected business, to the extent they have four gigs on their schedule. A couple of them, fortunately, are big jobs.
"I'm not sure we're going to be as busy as we usually are," Hescock said, adding that when the economy goes south, more folks join the painter ranks in an effort to get income. So that could mean more competition for less available work.
Less work will mean a smaller crew this year. Hescock Painting usually has 10 workers; this year, there will be seven or eight. The company has branched out into building greenhouses as a way to broaden its revenue stream.
"In Vermont, you've got to have a lot of things going on," Hescock said.
John Flowers is at [email protected].
More News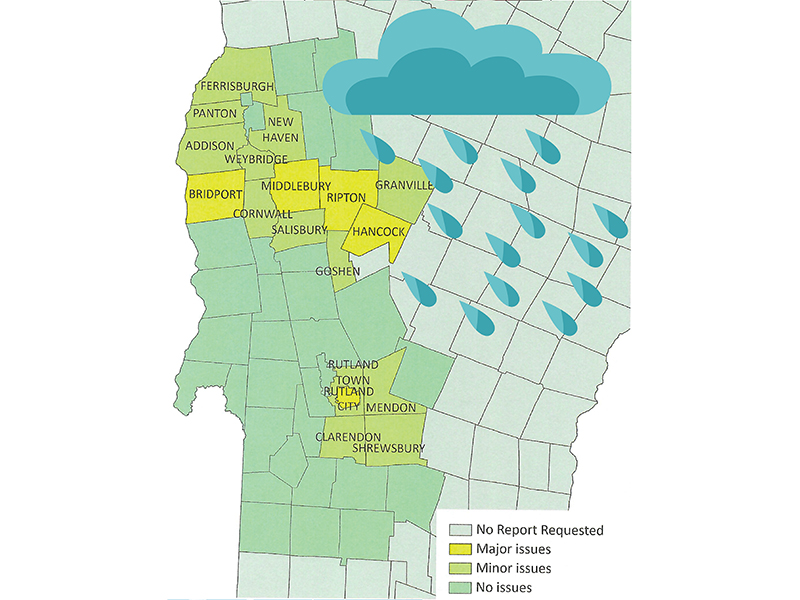 Local towns may get federal money to pay for more than a million dollars in cleanup and re … (read more)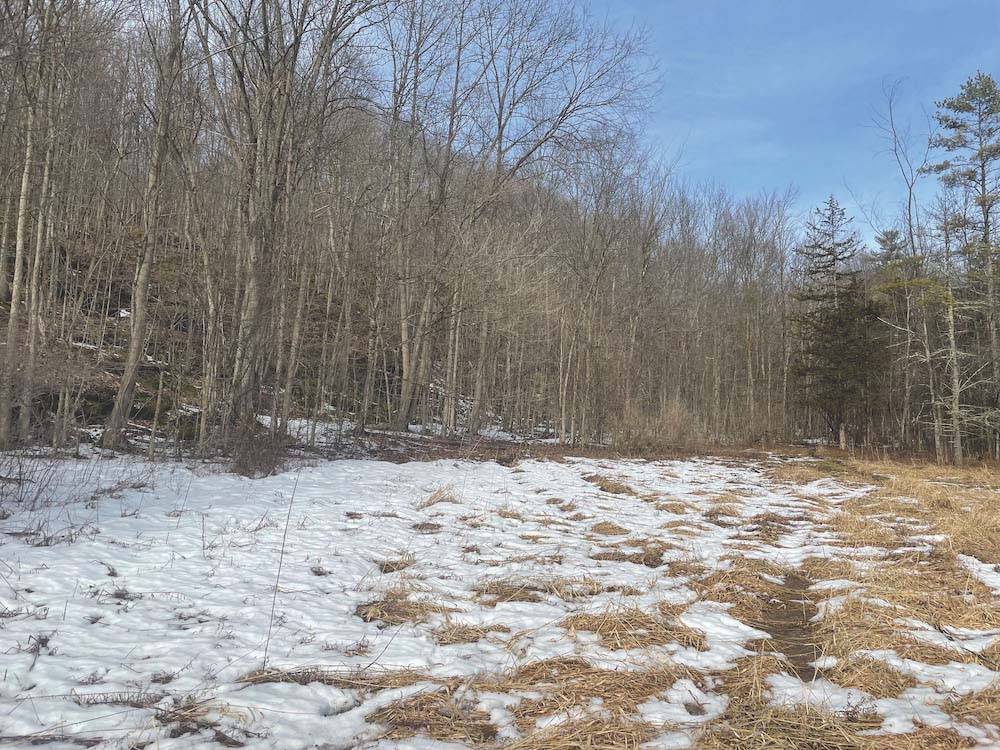 The Vermont Fish and Wildlife Department is putting $566,667 in grant money toward conserv … (read more)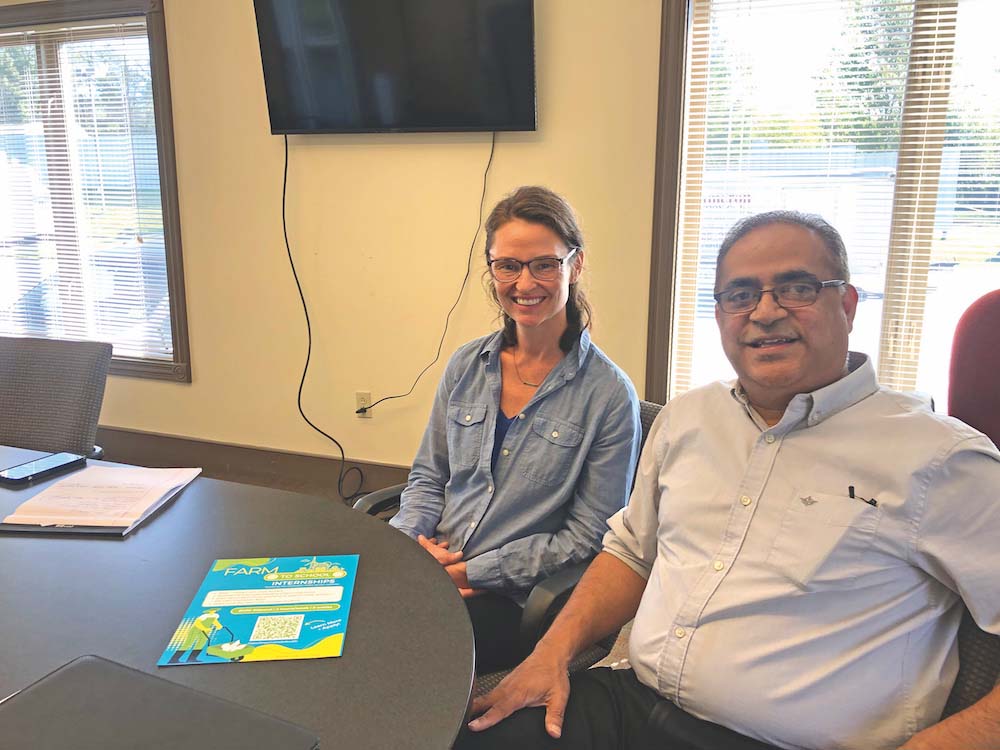 Like most things, the future of agriculture in Vermont lies in the hands of younger genera … (read more)