New manager takes over Bristol's Art on Main
While most everyone has felt the strong effects of COVID-19 on day-to-day business, Art on Main (Bristol's Main Street art gallery) recently had a leadership change too. Annie Perkins handed her role of gallery manager over to Martine Bisagni in mid-April. 
"We had a perfect plan in place for a month of overlap and training between us and high hopes for a very smooth transition," Perkins wrote in her farewell newsletter. "Well — such is the way of plans… It has been an immense pleasure working with and getting to know all of you Art on Main folks: artists, customers, teachers, students, community members."
Bisagni has been involved in the arts since starting ballet and art classes as a young child growing up between rural New Hampshire and urban New York City. As a high schooler, she attended the Art Students League — a studio school where the instructors are working artists and students are of all age groups and abilities. Later she attended the International Center of Photography. In her 30s, she attended New York University and Mount Holyoke to gain greater critical and contextual perspective. 
Bisagni began her art career with an "atypical gallery experience" in the early '80s.
"I was the first female apprentice to Soho sculptor Arturo di Modica," she explained. "He followed the Old World practice of exhibiting in the same space in which he created his work. This set a precedent of artist as worker and one connected to others in order to create. It also allowed me to sculpt in marble as part of the atelier while earning a living."
In 1988, she launched her freelance business as a photographer with a specialization in documenting dance and culture. She did that for over 20 years. In 2008, when her niece, Amani Ansari, graduated from Bennington and was in New York making her way in the arts, the two decided to rent a small atelier studio in Carroll Gardens and named it "The Coal Shop: Brooklyn Workshop Gallery." 
"Other artists joined us and ultimately our observations of what was good for artists and for a neighborhood led to our forming Workshop Gallery Artists Foundation," Bisagni said, adding that the gallery closed in 2017 when the landlord sold the building to a developer who tore it down. The foundation remains on hiatus.
But Bisagni remains committed to using the practices of working together and teaching as a means to give artists more stability, to build community and to address issues of social and climate justice.
"My excitement at working for Art on Main is to be part of a small community, getting to know the artists and working with them so the public gets to know them and their work too," said the new gallery manager, who moved to Middlebury in March to get acquainted with the area and new job.
She recently elaborated on her experience transitioning to her new role as Art on Main's gallery manager during the COVID-19 crisis.
What brought you to Vermont? 
In 2009, I made my first film with the Equine Dance Company in New Haven, which paired dancers, riders and horses in choreography. I fell in love with the friendliness here, the landscape and the possibility of space and sky. When our Brooklyn gallery closed, I decided Vermont was the only place I wanted to be. I'd half grown up in New Hampshire. New England feels like home. This feels like a return to a way of life long missed. There's really no place quite as beautiful as our earth in its natural state.
How did you connect with Art on Main?
I'd been keeping my eyes open for arts related jobs in the area and was so happy the manager position showed up in the newspaper. I think it's a wonderful fit for me and, I hope, for Bristol. The board and Annie Perkins (the previous manager) have been so welcoming. I love that the gallery is right on Main Street accessible to everyone. Part of Art on Main's non-profit mission in conjunction with 5 Town Friends of the Arts is to recognize and share the importance of Vermont's art and cultural heritage. That feels so right with where I think art belongs — in the middle of a community and open to everyone. Art on Main is as much a place to see a broad range of art, learn about making art or sometimes even try your own hand in a class as it is a place to purchase — or just marvel at — the wares of local artists.
What inspired you to become the next gallery manager? 
As someone who has documented the art process both for my own work and the work of others, I've come to realize the importance of building bridges between the art and the public. A gallery that is open to all from artists to neighbors to visitors is a perfect place to share the beauty of creativity and what can be made with the hand.
Do you still practice your own art?
I would no longer call myself an artist as I no longer engage with turning abstract ideas into reality on a daily basis. I lived that way for a long time. It's a rewarding, rich and varied life with boundless opportunities to learn about your craft, yourself and those you work with. I've made things since I was very small from first embroideries with my great-grandmother, who learned her own fine needle skills in her native Jamaica, to working as a costumer and sculptor. 
At university, particularly in the art history and anthropology departments, I found myself delving into the function of creative culture in community — from the making of food to craft, which I define as functional art, to fine art, which I define as art made to be looked at. Conscious creativity has the incredible potential to be a vital positive influence both philosophically and practically. Art creates greater sensitivity in each of us. Art has a great capacity to be a strong stone in the foundation of our local and global economies. 
Individually made handwork has a capacity to satisfy that goes beyond the seeming function of a piece whether it is a bowl or a scarf or a painting. The power of a handmade piece is the connection it opens to the creative actions of the artist. We see that it is indeed human to make things, we identify our own capacity to make. Making can be a force for communal healing and joy. 
As to my own current personal work, after the earthquake in Haiti, I was asked to design an art-therapy program for children. While doing research about therapeutic modalities and weighing the psychological needs and benefits against practical considerations. I took out a loom that had been collecting dust in my grandfather's attic and found weaving worked very well. We tested the project at the gallery and it was a hit. So weaving evolved into a community project using upcycled men's shirts to make rag rugs, the sale of which helped support free art days. These days my creative impulses are engaged in developing curriculum for and with the public that can sustain itself.
What three characteristics best describe you, your art, or your feelings about art? 
ACTIVE: Art is a verb not a noun. There may be a noun in the bowl or necklace but it is the verb of creating that makes it alive much as movement or sound defines dance and music. PERSONAL: It is who each of us are and how present we let ourselves be in our work and lives that matters. RESPONSIBILITY: Our responsibility to each other and the earth is the ground from which we can grow. We each carry the ability to make the world better for the future. 
How do you hope to approach managing Art on Main? Do you have changes in mind? 
I am so lucky to step into Annie's shoes. The gallery has been wonderfully run and it's a joy to start a job where everything is in order. 
The business of art has greatly changed in the past few years with sales dwindling in most places. I don't think it's because people are less interested in well-made art or even, necessarily, because of the cost factor. We are flooded with objects in our lives. The reality of climate change has caused a deep rethinking of material acquisition. I hope to bring a fresh questioning of what this means not just for artists who make a living from the sales of their work, but also for the public who responds so deeply to that work. 
I will continue to reach out to all Vermont artists inviting them to explore what this means for them and for us. I can't think of anything more exciting than meeting new artists, seeing their work and sharing it at the gallery. I look forward to everyone joining me in this.
What's it like coming into this role, amidst the COVID-19 crisis?
The generously and carefully scheduled month of overlap training between myself and the previous manager disappeared. Annie worked the first two weeks of April and completed her tasks including year end and I started working remotely for the last two weeks. The gallery is closed. I have a big binder with a lot of notes and an incredibly helpful board who knows the ropes. A lot of emails zing back and forth as well as phone talk and Zoom time. I've started meeting the artists online and am getting to know their work as I photograph when I go into our quiet gallery on an equally quiet street. The Art on Main board and I talk about how safety is our first priority and are working on ways that we can accommodate Gov. Scott's protocols for staggered reopening. 
What is Earth Year at Art on Main?
Due to COVID-19, all Earth Day events were cancelled and Earth Day has been revamped as Earth Year with board member Carol Talmage heading the project. There is a community art quilt project now being done individually instead of in workshops. Everyone is welcome to make their own 8-inch by 8-inch square of paper or fabric and drop it off at the gallery in a box that is near the door. The quilt will be hung at Bristol Cliffs bakery after June 1, so the squares are due the last week of May. 
Art on Main also commissioned an extraordinary linocut poster of an unfurling fiddlehead framing John Moffitt's poem "To Look/At/Any Thing" executed by John Vincent and Kenzie Hines of New Haven's A Revolutionary Press. The first printing sold out and another printing is now underway. Full size posters and digital stamps are available in yellow and white for purchase to show your support for Earth Year. 
The silver lining of COVID-19, is seeing how much the air and waters can regenerate with just a bit of rest from our overuse. The evidence that what we do matters is now there and that's a pretty great silver lining for such a difficult time. Climate Change may be the largest issue we face in our lives. COVID-19 is clearly the only priority worldwide in this season. Both are more important than the economy or the arguments that bring us to division. The protective policies we enact in our daily cares show that we do have the ability to discipline our personal behavior for the good of all. As we are extending this generosity of spirit towards each other, particularly those most vulnerable through their age, lack of immunity or because they are working in the medical field or other essential services, we can realize that we are capable of extending this restraint towards the earth who so very much needs a bit more consideration if everyone is going to be able to call this miraculous planet home. This time has given us a glimpse into the earth's and our regenerative possibilities as well as the hopes that we can work together around the world.
While it's been a peculiar time to start work in a new place, it's also been incredible to experience the kindness and the seriousness the needs of everyone have been taken right now. There's no place else I'd rather be than here.
Editor's note: Find out more about Art on Main at artonmain.net and follow them on Facebook @ArtonMainVT.
More News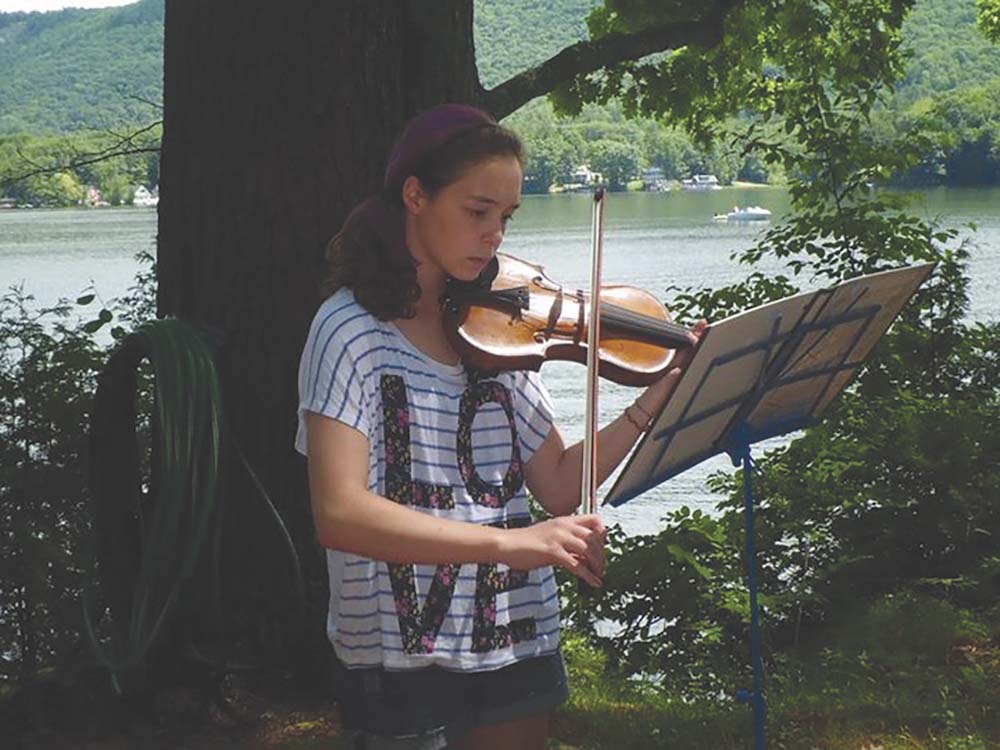 It's more than just band camp… it's Point CounterPoint. And this very special place, nestl … (read more)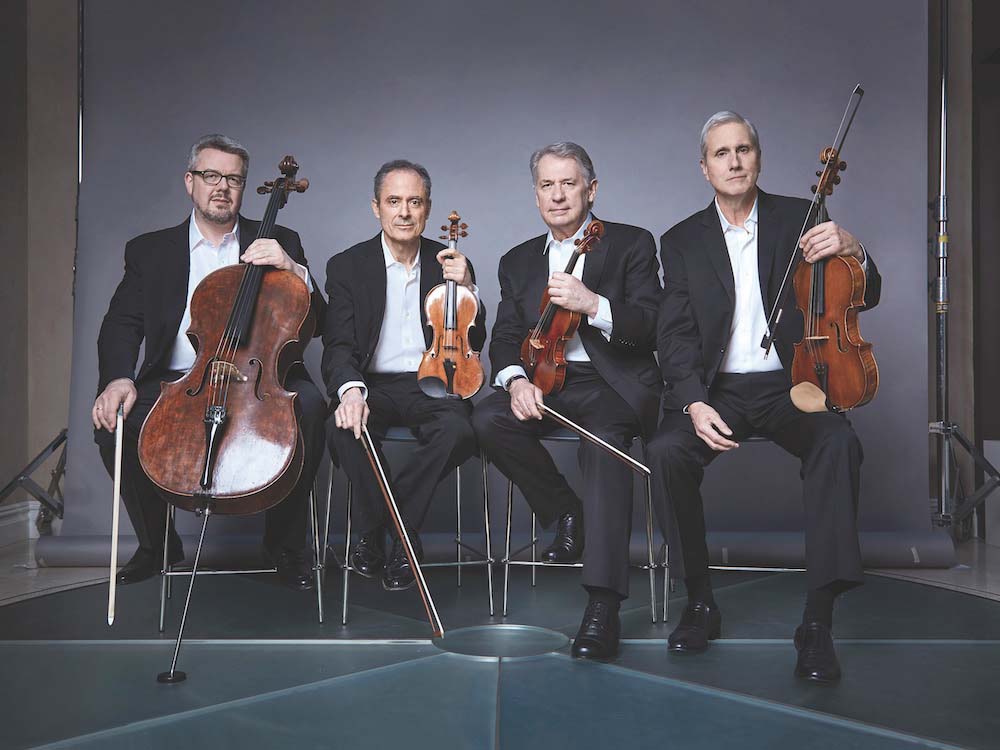 The Middlebury Performing Arts Series proudly opens its season with the legendary Emerson … (read more)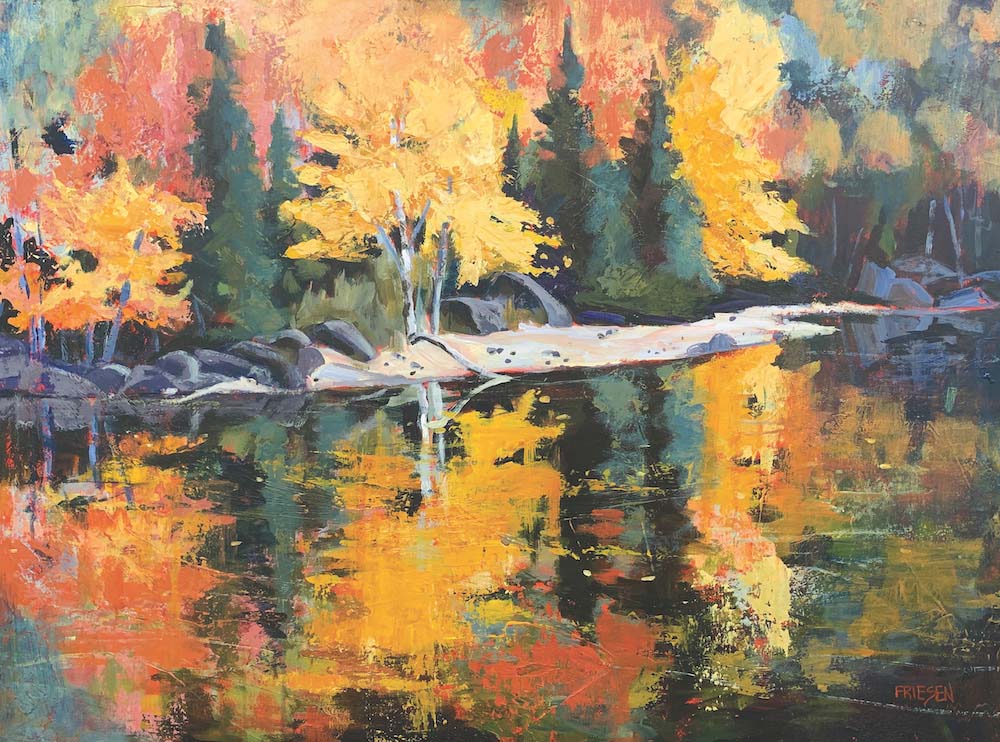 "Nature's Inner Light," a two-person exhibition featuring new work by Penny Billings and H … (read more)