Addy Indy launches Publishers' Circle, seeks readers' input
MIDDLEBURY — After surpassing its 200-donor goal in the past five days, raising over $13,000, Addison Independent publisher Angelo Lynn announced the creation of a Publishers' Circle in which subscribers who are also donors of $20, $50 or $100-plus will receive a weekly newsletter from the publisher. That newsletter will not only reflect on his observations and readings of the week (the vast majority of stuff that doesn't make it onto the editorial page), but also seek insights from his fellow "publishers" about larger stories the paper might be missing, news tips and feedback on the newspaper's print and digital content.
"The coronavirus pandemic has thrust the media world forward several years in our absolute need to develop readership support models, memberships and form tighter, closer relationship with our subscribers," Lynn, 66, said this week. "We had been contemplating how to set up a model that accomplished what we hope to do with the Publishers' Circle, but with the dire need all newspapers are facing, we decided now was the time to jump in and make it happen."
The idea, Lynn said, is two-fold: "First, to more adequately recognize our readers as the center of our universe in a way they have most likely not heard before. While we have always thought about what our stories mean to readers, we largely have kept that sentiment behind the scenes," Lynn said. "That was likely a mistake. Long-time reporter Andy Kirkaldy had a saying posted over his desk for years: 'What does the story mean to the readers?' It's a simple message: Our mission is to write clearly, concisely and honestly about how area news affects our readers' lives. We should be proud of that clarion call, and gladly champion the fact that our readers play a central role in our focus."
"Second," Lynn said, "we want to create a more unified community of readers who can share their ideas, critiques, suggestions and comments with us in a more direct and collaborative way. In this era of citizen journalism, we want to create a community of 'publishers' who actively seek to contribute to the newspaper as if it were their own, to create a network of community activists who can help identify under-reported stories, help us sing the praises of unsung heroes, and provide us insight into the more important issues facing each community throughout the county. 
"We're not seeking reporters or editors," Lynn said, "but publishers in the sense they want the news to reflect what's happening in their communities in ways that will make those communities stronger, more vibrant and more resilient in the years ahead.
"In those ways," he added, "the Addison Independent will become even more community centric than it has been, and more relevant to our readers — always while providing the professional journalistic practices and ethics that define our craft and trade."
The first Publishers' Circle newsletter debuted on Wednesday, April 8, and will be repeated weekly going forward.
More News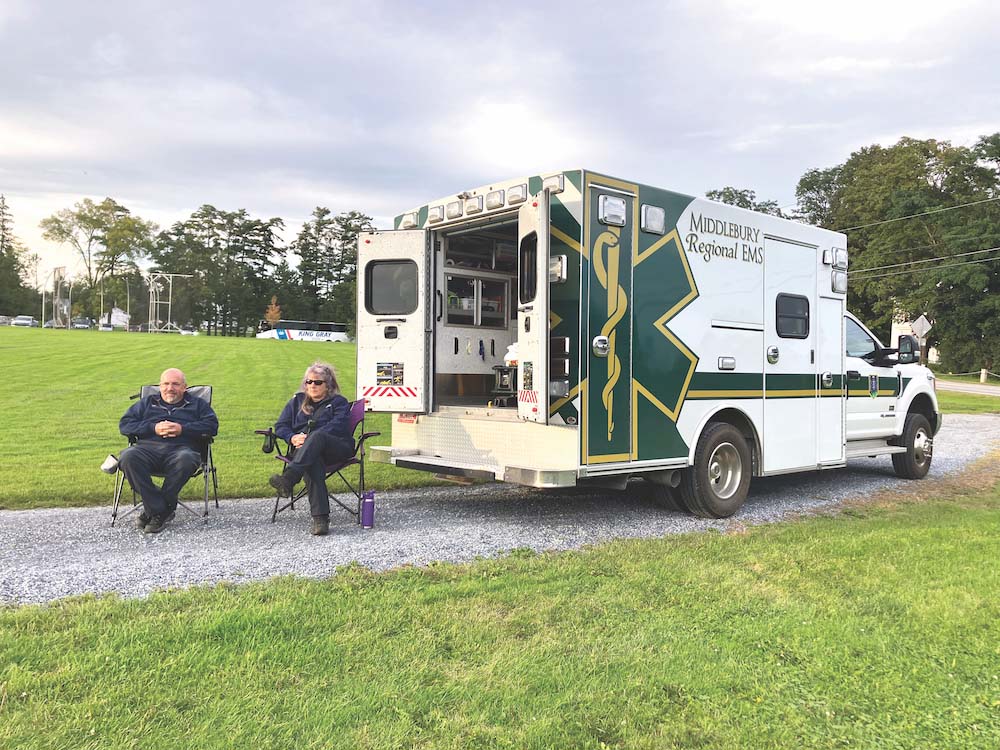 Middlebury Regional Emergency Medical Services wants to eliminate its annual Town Meeting … (read more)
Middlebury police are investigating the death of a Middlebury College junior and say the p … (read more)
Vergennes resident Margaret Clifford offers nearly a century of recollections, from losing … (read more)