Public safety workers take care of their well-being
The general theme was we're going to try to do much more with far less.
— Middlebury Fire Chief David Shaw
ADDISON COUNTY — While residents are fighting the COVID-19 pandemic by staying home, that's not an option for those entrusted with public safety. 
Emergency medical technicians, firefighters and police officers must still respond to accidents, crimes, fires and medical crises.
And more than ever they must be mindful of not endangering their health and that of those they serve. 
City Police Chief George Merkel summed it up: 
"We've got to continue to do our job, but we've got to be smart about it."  
And they must adapt to new guidelines that arrive steadily as experts learn more about the coronavirus threat. 
"The recommendations are changing not even daily, it seems — sometimes it's hourly," said Middlebury Regional Emergency Medical Services (MREMS) Director Kate Rothwell. "But we're all doing quite a good job keeping up with it. There's a lot of networking and information sharing"
All agencies are limiting employees and volunteers' exposure to COVID-19 by sending fewer of them into the field. 
Middlebury Fire Chief David Shaw said leaders of all 17 county fire departments met in mid-March to plan how to do so. 
"Addison County is pretty tight that way," Shaw said. "The general theme was we're going to try to do much more with far less."
RESCUE SERVICES
Rothwell said MREMS is limiting not only the number of personnel on runs, but also contact with residents. 
Two people will go out, but at first only one will be decked out in full personal protective equipment (PPE). That person will go into a residence to evaluate COVID-19 risk "from as much of a distance as they can," Rothwell said. 
If the situation warrants the other crew member will then also put on PPE.
Rothwell said MREMS is currently stocked with equipment, but must be mindful it will need more before the pandemic ends.
"We're able to re-use the N95 (masks) if it does not seem like a high-risk or a positive COVID- patient," she said. 
Bristol Rescue Squad President Mark Rickner echoed Rothwell. In a statement he said squad members would talk with callers at front doors if possible, and during the visit advice might be different than in the past.
"If the crew chief feels there is no threat of COVID-19, and the medical problem is not too severe, then you may have a discussion as to whether or not it will be best for you to be transported to the hospital in the ambulance," he said. "Depending on the circumstances, it might be best for you to travel in a private vehicle to the hospital. It may also be suggested that it might be safer for you to remain at home."
Rothwell said rescue squad personnel around the county are using official recommendations. 
"I think we're all following the Department of Health and CDC guidelines as best as we can," she said. "If anybody's able to take care of themselves at home, (we'll) give them some education." 
In Bristol and elsewhere dispatchers may also screen callers for COVID-19 symptoms.
Josh Deppman from the Vergennes Area Rescue Squad (VARS) told a recent city-area COVID meeting that typically only two responders will go out, and both will wear full PPE — disposable gowns and eye protection as well as masks.
VARS is running low on those gowns, Deppman said, and could use more masks and disinfectant wipes, although it had a reasonable supply of hand sanitizer.
Bristol and MREMS are reasonably well stocked. 
"Knock on wood, OK," Rothwell said. "A lot of community members donated N95 masks to us. Different businesses brought them and dropped them off, which is fantastic, because we do not have the ability to get them."
Deppman summed it up for the ambulance agencies: "We're in good spirits, ready to serve."  
FIREFIGHTERS
Shaw said firefighters in Middlebury will also be asking residents health questions. 
"We'll decide on how we'll handle the call based on the answers," he said.
Vergennes City Manager Dan Hofman and Ferrisburgh Fire Chief Bill Wager said their firefighters would respond in full turnout gear, and that crew sizes to many incidents would be minimized.
Shaw said sending fewer firefighters not only protects them, but also residents, especially at bigger facilities such as the Residence at Otter Creek, the Eastview retirement community, Porter Hospital and its nursing home. 
Shaw described how the Middlebury department responded to a report of smoke upstairs at Eastview. 
"We would typically send in eight people," he said. "Last week while we were there we did it with three. It took a little longer to do the job, but our exposure level was 50%. That's my goal, to reach a 50% status on all calls."
His officers also monitor firefighters' health to prevent the virus from gaining a foothold.
"We do weekly check-ins to see how people are doing," Shaw said. "We could be very shorthanded very quickly."
Masks, gloves and post-visit work are mandatory. 
"Everything that comes off the truck is sanitized before it goes back on. All of that stuff is sprayed before it goes back on," Shaw said.
Departments reported decent supply levels and are ready to share, as Wager did recently from a cache of masks in Ferrisburgh. Shaw pointed to the high level of cooperation enjoyed in Addison County — and also credited Aqua Vitae's efforts to provide hand sanitizer to local agencies.
"We're trying to provide the same service across the county," Shaw said.
POLICE
Police departments, too, are being careful. 
When Vergennes police are called to a residence Merkel said they will wear gloves and try to do business without entering.
Middlebury Police Chief Tom Hanley said his officers would make a decision on PPE on arrival. 
"They've got it, but they evaluate the risk when they go. They don't wear it automatically. Otherwise we'd really start burning through this stuff," Hanley said.
Neither department will do VIN or car-seat checks or pre-employment fingerprinting until further notice, and Merkel said his officers will not usually go to minor fender-benders. 
Both Merkel and Hanley said their departments would be relying on visibility to stem minor traffic offenses, but stand ready to deal with anything serious. 
"We're targeting more security patrols now as opposed to doing traffic stops for minor things," Hanley said. "If it's a significant safety violation, they've got to do what they have to do."
Merkel said motorists would know his officers are there.
"We're out. We're noticeable. We're around," he said.
Hanley has closed off the station to the public except for the lobby, where packages and deliveries can also be dropped off. In addition, officers must leave uniforms at the station to be laundered frequently and work three 12-hour shifts a week to limit the number of times they leave home.
Hanley said the department was well stocked with PPE. Merkel is low on masks, but the city is expecting a shipment. 
Both chiefs are at least a little worried that as the stay-at-home order lingers that their jobs could get tougher. 
"We're concerned that once the shock value of this wears off, we've got a lot of people out of work, we've got a lot of kids out of school, we've got a lot of people hanging around with nothing to do, that we're going to start seeing some potential for disruptive activities," Hanley said. "We're already starting to see some of that, and we need to be prepared for that."
In the meantime, Hanley said he hopes police can be a reassuring presence to many. 
"There's a sense of anxiety out there," he said. "Just getting the cruisers out there on the road and being more visible, it will let people know that government is operating, and we are here." 
More News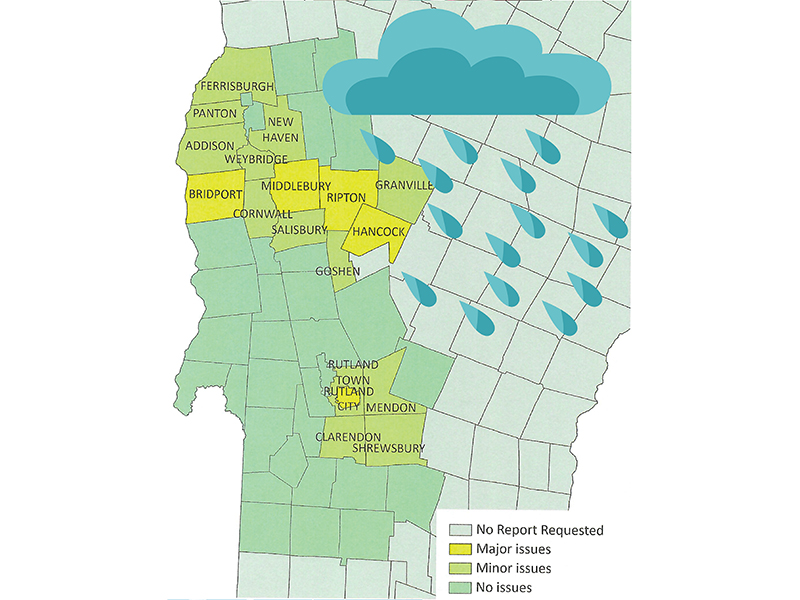 Local towns may get federal money to pay for more than a million dollars in cleanup and re … (read more)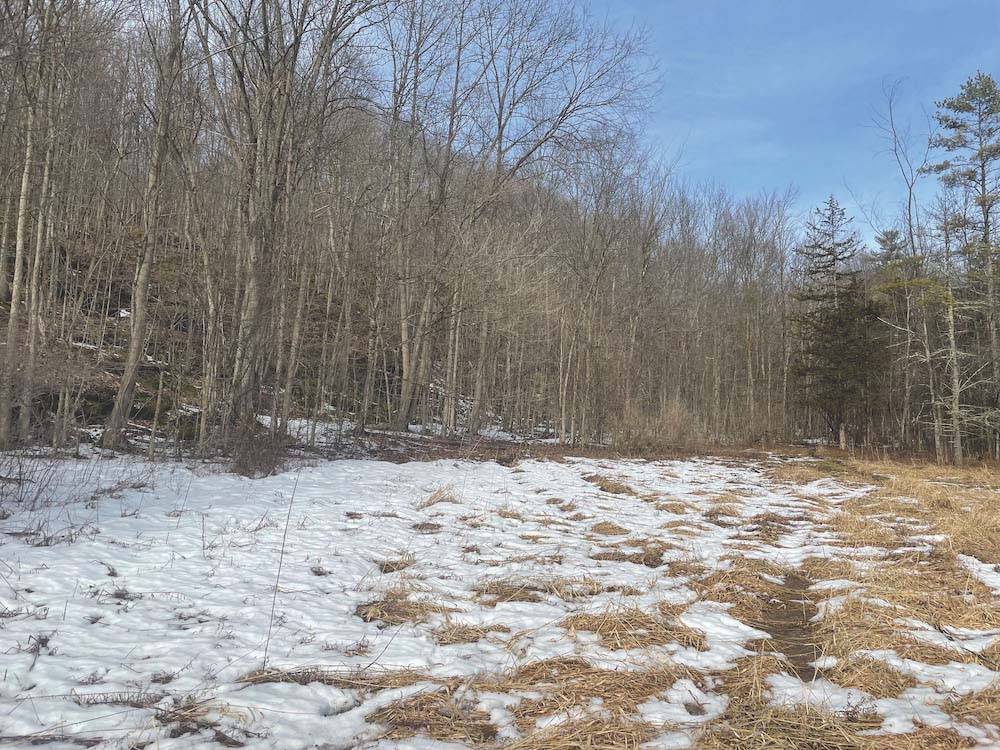 The Vermont Fish and Wildlife Department is putting $566,667 in grant money toward conserv … (read more)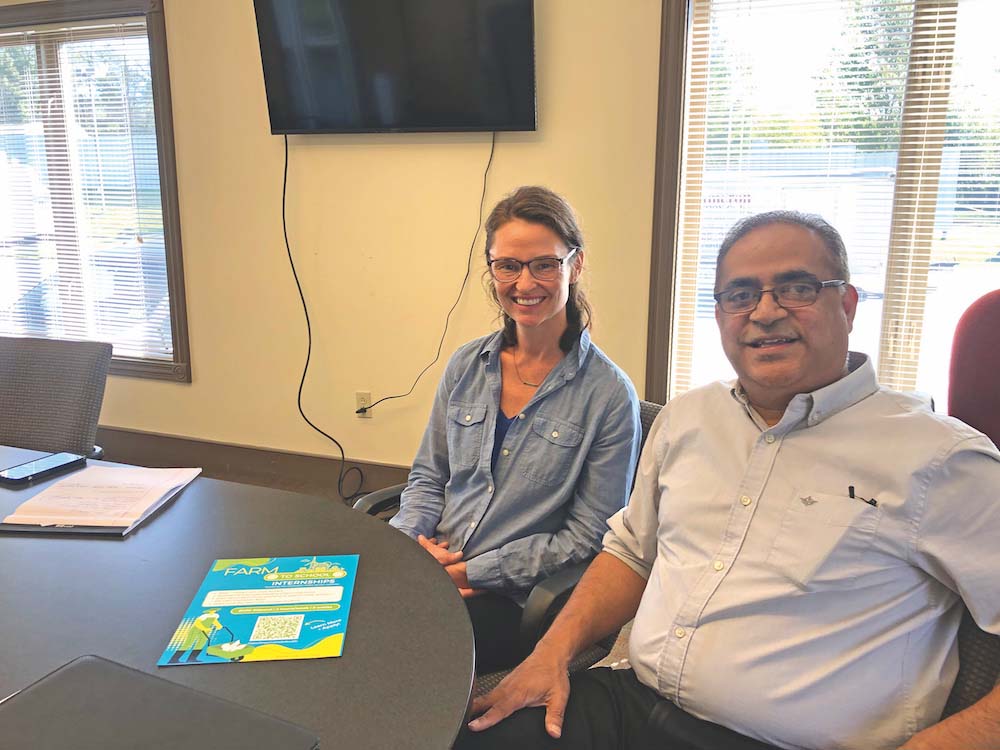 Like most things, the future of agriculture in Vermont lies in the hands of younger genera … (read more)