Middlebury nine opens by taking two out of three
GEORGETOWN, Texas — The Middlebury College baseball team opened its season by taking two out of three games this past Saturday and Sunday from Southwestern University in Texas. The Panthers return to action this weekend with three games in Pennsylvania, one on Saturday at Muhlenberg, followed by two at Swarthmore on Sunday.
On this past Sunday the Panthers edged Southwestern, 9-8, in 11 innings. In the decisive 11th, Andrew Gough doubled, Justin Han was hit by a pitch and Henry Strmecki reached on an error to load the bases with nobody out. An error on a ball hit by Andrew Hennings scored Gough and Han to put the Panthers up, 8-6. Jack Stopler later drove in Strmecki with a sacrifice fly to make it 9-6.
The Pirates then loaded the bases with no outs in the bottom of the inning off reliever Evan Stewart. Runs scored on a fielder's choice and a sacrifice fly, but Stewart got out of the jam to pick up his first career save.
Gough singled, doubled, homered, scored twice and drove in three runs. Hennings had a pair of hits, scored a run and drove in another a double, while Han and Alec Ritch each had a hit and scored twice.
Sam Grace got the start for Middlebury, giving up two earned runs on three hits over 3.2 innings with three strikeouts. Andrew Martinson (1-0) picked up the win with two innings of two-hit pitching, striking out three.
On Saturday the teams split a doubleheader. Southwestern took the opener, 3-2, scoring all three of its runs in the first inning with two outs, with the help of a passed ball and an error.
Middlebury scored twice in the sixth inning. Han walked and Strmecki reached on an infield single. On a double steal an errant throw allowed Han to score. Strmecki later crossed the plate on a wild pitch.
Michael Farinelli (0-1) took the loss, giving up two earned runs on four hits while striking out four in five innings. Stewart tossed a perfect sixth inning.
The Panthers took the nightcap, 8-4. After Southwestern took the lead with two runs in the bottom of the fourth inning, Middlebury answered with seven runs in the top of the fifth, belting three homers. Gough homered after a walk to Hayden Smith, and John Collins followed with a solo shot. Kevin Woodring capped the inning with a grand slam after Brooks Carroll and Han walked and Strmecki reached on a fielder's choice. 
Middlebury added a run in the sixth on a Woodring RBI single.
Alex Price picked up the win for the Panthers, allowing two runs and four hits and striking out seven in five innings. Jake Dianno added a pair of hits for Middlebury.
More News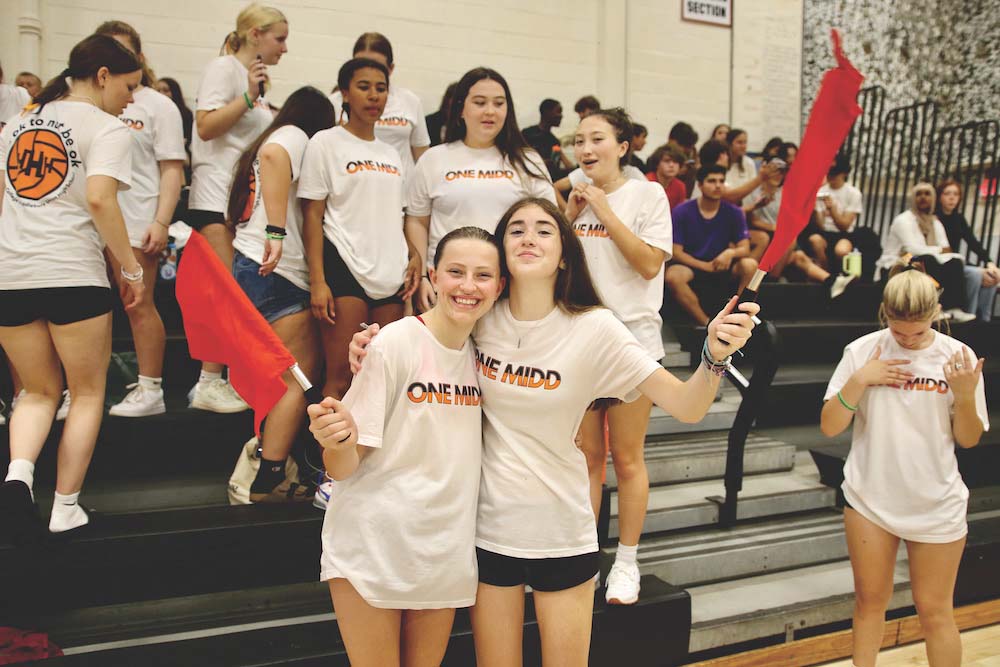 Considering the Middlebury Union High School volleyball team's decidedly successful record … (read more)
In a hard-fought girls' soccer match on this past Saturday, Middlebury outlasted Vergennes … (read more)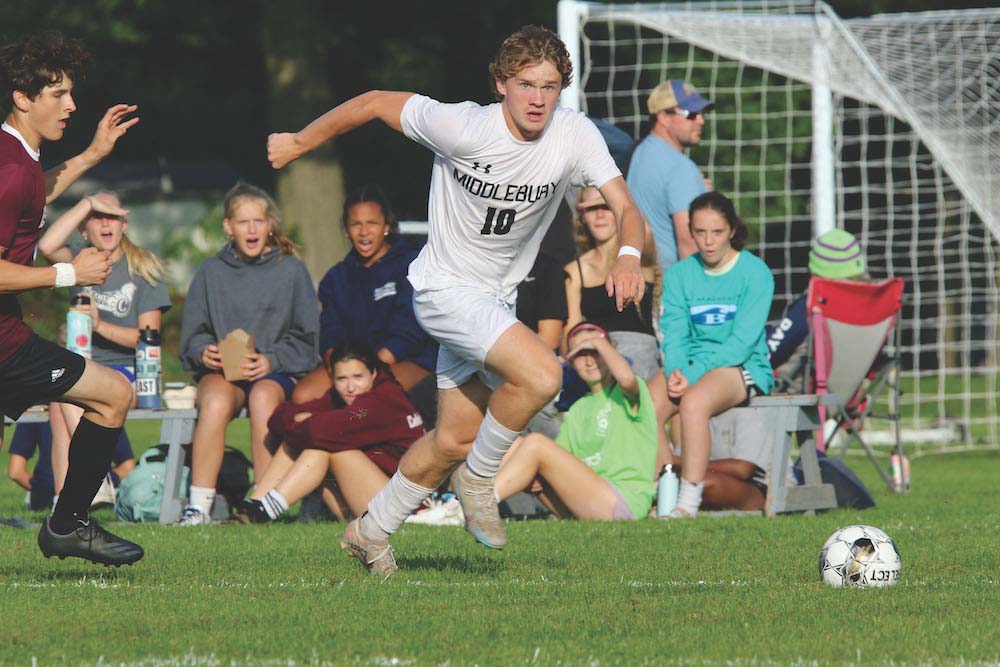 The Middlebury Union High School boys' soccer team survived a scoreless first half in whic … (read more)