Middlebury College suspending classes, sending students home early because of coronavirus
MIDDLEBURY — In response to growing concerns about the novel coronavirus, Middlebury College will suspend in-person classes at the close of the school day on Friday and has ordered its students to stay home after an extended spring break.
"Given the rapid spread of the virus and its proximity to our dense residential community in Vermont, we have made a series of decisions we believe are in the best interests of our students, faculty, and staff," wrote President Laurie Patton in a campus-wide email Tuesday afternoon. "The aim in all our deliberations has been to move quickly and thoughtfully to minimize, as best as we can, the risk of exposure for members of our community, while continuing to fulfill our educational mission."
As of Wednesday morning there were no known cases of COVID-19, the disease spread by the new form of coronavirus, on Middlebury's Vermont campus, according to college News Director Stephen Diehl.
In Vermont, the first and only case was confirmed in Bennington County this week.
On Wednesday the World Health Organization announced that the disease had infected nearly 120,000 people worldwide and killed more than 4,000. The WHO officially designated it a pandemic.
Middlebury College students will begin their spring break on Friday, March 13, after classes end — one week earlier than previously scheduled.
After a two-week break, classes will resume — remotely — March 30.
Provisions are being made for students who have no choice but to remain on campus, but they must obtain prior approval to do so.
Patton pledged the college's support for faculty and students who will be making the transition to remote instruction. Details about that support are forthcoming, she said.
The college also announced the following limitations and cancelations:
•  Group gatherings on campus are limited to no more than 120 participants, effective immediately.
•  All spring athletic activities, including practices and home and away games, have been suspended until further notice.
•  There will be no college-sponsored travel of any kind, including trips by athletic teams and clubs; faculty and staff in-person participation in conferences; and other engagements — effective immediately.
•  No visitors, including prospective students, alumni, speakers, job applicants, performing artists, or members of the larger community will be permitted on campus, effective immediately. To the extent possible, visits and meetings will need to be conducted remotely.
College officials will re-evaluate these policies within the first two weeks of April.
Also on Tuesday, the Mahaney Arts Center announced that it has canceled all planned performances through April 12. At that time officials will evaluate the rest of the performance season going forward. With no students on campus and no visitors allowed, Mahaney Director Liza Sacheli said there was no other decision she and her staff could make.
For people who have already bought tickets to events that were cancelled, the Mahaney is offering gift certificates to performances through May 2021.
EMPLOYEES
The college is currently developing remote working policies, Patton said.
"To our staff, who every day do such remarkable work on behalf of this institution, we are here for you and will work with you to navigate the coming weeks and months," she wrote in the announcement. "We know that your support keeps the campus vibrant, and we will be communicating with you closely and regularly in the coming days. We will soon let you know about new remote work policies for those who may be able to work remotely, and for those who have health risks (or family members with risk factors). Please know we will work with you to provide necessary support."
Late Wednesday Vice President for Human Resources Karen Miller told staff in an email that "we expect normal operations for the next two weeks as we assist students in moving off campus, engage in deep-cleaning activities around campus, and plan for remote learning to commence on March 30."
Protocols for staffing Work is proceeding as usual, Miller added, and employees should report for work as they normally do.
GROWING TREND
Middlebury is one of several other New England schools — including Amherst, Bowdoin, Harvard, Mount Holyoke, Smith, Tufts and Yale — and dozens nationwide that have made similar moves in recent weeks. The University of Vermont announced on Wednesday that it was cancelling classes.
The U.S. Department of Education has relaxed certain regulations to allow institutions of higher learning to meet academic standards with more flexibility, Patton explained.
As of midday Wednesday, the U.S. Centers for Disease Control was reporting a total of 938 cases of COVID-19 nationwide — a 45% increase over what it had reported the day before.
At least 29 people in the U.S. have died from the disease so far.
College officials have been monitoring the COVID-19 situation since it emerged in China in December.
In January, Middlebury canceled its study-abroad program to China and imposed a 14-day waiting period on students returning to campus from that country.
The following month it canceled its study abroad programs in Italy, another country that has been severely impacted by the coronavirus.
In the days leading up to Tuesday's announcement, college officials had issued regular updates and guidance online.
ASSISTANCE
Health and Wellness staff will be in dining halls this week to review sanitation skills and distribute information and self-care kits.
Students who will need to remain on campus for the rest of the semester will receive support from the college, officials said. But their courses, too, will be delivered online.
Dining services will be available but will change the way they operate, and will limit the number of students who are allowed to congregate in dining halls. Details about those changes are forthcoming. Other campus services will remain available to students who need them.
Students and community members are also rallying support among themselves by creating a "mutual aid" spreadsheet for students looking for temporary housing, storage, transportation, food, health care and emotional support (see story on this page).
The Middlebury Campus newspaper announced Tuesday that it planned to publish this week's edition on time and that it was developing a plan to continue reporting and publishing remotely.
TOWN REACTS
Officials from the town of Middlebury late Tuesday said that COVID-19 has their full attention.
The Middlebury selectboard, Town Manager Kathleen Ramsay and Police Chief Tom Hanley (the local emergency management director), are monitoring information from the Vermont Department of Health and the Centers for Disease Control, officials said in a press release.
"We are actively assessing potential impacts from the virus on municipal operations and vital community services," the release said. "In the next few days, we will be creating a COVID-19 resource page on the town website (townofmiddlebury.org) with links to state and federal guidance about steps you can take to protect yourself and your family, up-to-date information from the Vermont Health Department about the spread of the virus and information, if needed, about planned changes to municipal operations."
Reach Christopher Ross at [email protected].
More News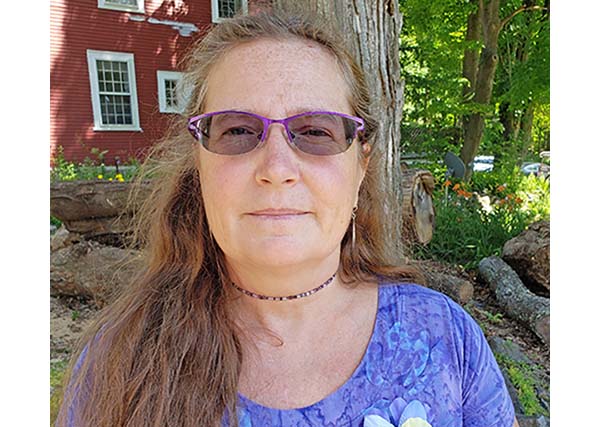 Learn about the disease in a documentary film by a local woman who knows first hand. Plus … (read more)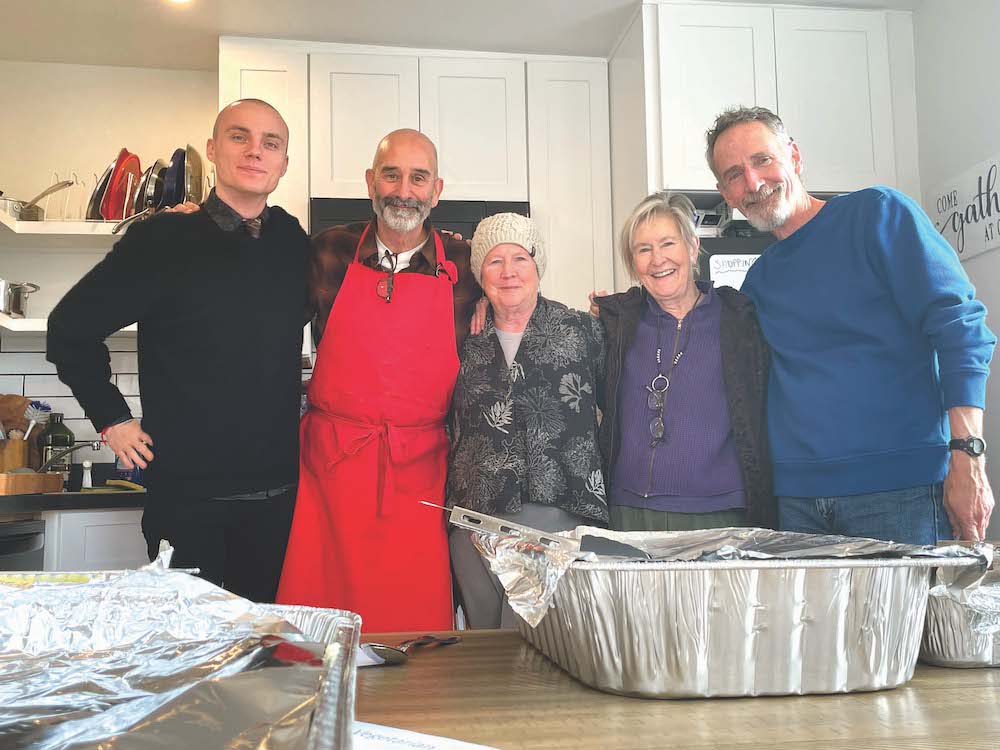 This past Thanksgiving, Nov. 23, saw almost 60 people converge upon the 1,400-square-foot … (read more)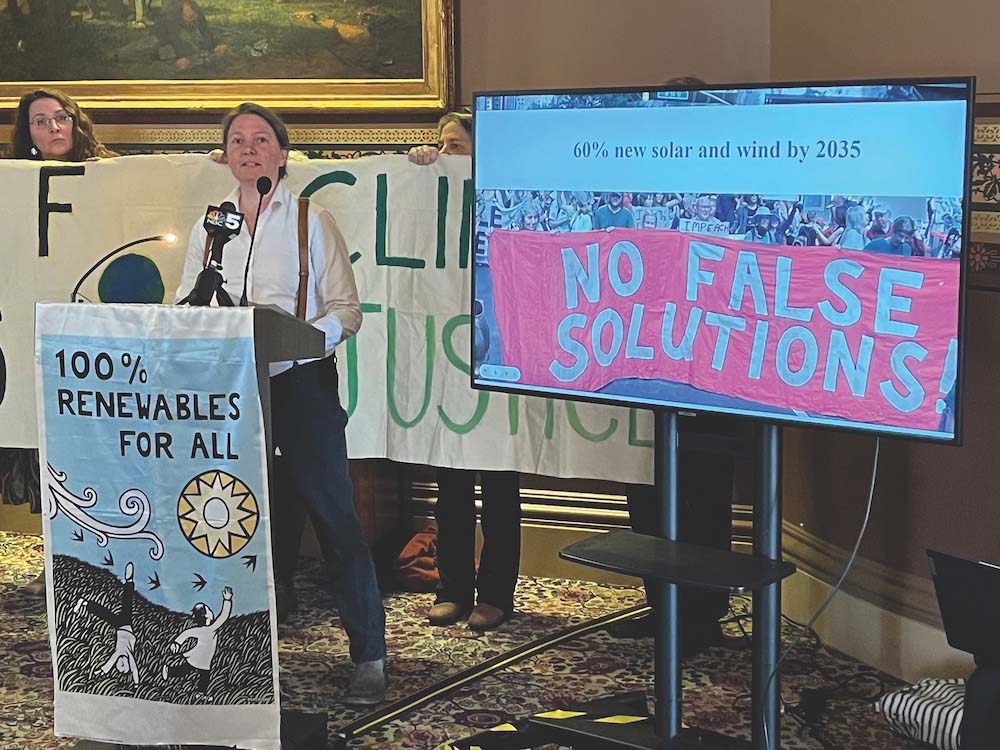 Two state lawmakers are urging Addison County folks not to ease up on efforts to battle cl … (read more)