Middlebury Union High School honor roll
MIDDLEBURY — Middlebury Union High School has announced its honor roll for the second quarter of the academic year. Students on the roll include:
NINTH GRADE
High Honors: Stella Andrews, Narges Anzali, Melody Berenbaum, Helen Brayton, Naomi Brightman, India Choudhury, Nyna Cole, Madison Cram, Maddie Crowne, Seina Dowgiewicz, Arianna Graham-Gurland, Dahlia Harrison-Irwin, Paige Hescock, Ainsleigh Johnson, Rebecca Orten, Lia Robinson, Vivian Ross, Eliot Schneider, Ronen Silberman and Nora Wootten.
Honors: Maxwell Alberts, Kelsey Altemose, Kagen Besser-Jones, Camila Blanco, John Boglioli, Trey Bosworth, Emma Brown, Catherine Carpenter, Emily Chamberlain, Aidan Chance, Marjorie Christner, Mary Conklin, Elisabeth Crawford, Isabella Daignault-Bailey, Wu Dong, Hana Doria, Megan Gemignani, Amanda Gomes, Henry Hunsdorfer, Mary Johnson, Owen Lawton, Liliana Luksch, Jillian Nop, Cadyn Pitner, Trevor Schnoor, Eleanna Sellers, Abigail Stafford, William Wagner and Toby Wells-Spackman.
Honorable Mention: Willem Berry, Dakota Blair, Madysen DeBisschop, Louis Favreau, Mallory Field, Willow Fitzgerald, Damon Foster, Shannon Gillett, Maya Huestis, Luke Klingensmith, Lily Lapiner, Clyde Malhotra, Eli Marks, Finn O'Neil, Aslan Peters, Jade Roark, Benjamin Seaton, Landon Shubert, Lewis Suchomel, Jack Trudeau, Fynnian Whitlock and Zachary Wilkerson.
TENTH GRADE
High Honors: Megan Balparda, Julia Bartlett, Caroline Browdy, Zachariah Burrows, Catherine Dyer, Owen Hamilton, Viviana Hammond, Anya Hardy-Mittell, Sophie Larocque, Clare Molineaux, Zoe Noble, Astrid Olsen, Fairley Olson, Hannah Turner and Grace Vining.
Honors: Camilla Adelman, Thomas Ash, Noah Berg, Natasha Berno, Robert Black, Alexandra Bonavita, Ainsley Busby, Ira Carling, Henry Carpenter, Ancel Coburn, Megan Daly, Ivy Doran, Zora Duquette-Hoffman, Reese Fitzgerald, Ethan Foster, Saskia Gori-Montanelli, Rita Ho, Edwin Hodde, Phoebe Hussey, Nora Hyde, Amanda Kearns, Oni Krizo, Ella Landis, Reilly Lawson, Jason Li, Camille Maglienti, Elvis McIntosh, Joseph Morsman, Ben Munkres, Lucas Palcsik, Trenety Paxton, Joseph Pellerin, Holly Staats, Abigail Sunderland, Henry Swan, Ryan Thomas-Danyow, Alanna Trudeau, Samuel Warren, Emma Welch, Alexa Whelan, Katherine Whipple and Brian Whitley.
Honorable Mention: Talia Cotroneo, Anthony Dicovitsky, Genevieve Dora, Matthew Kiernan, Robert Kite, Jordan Martin, Michael Plouffe, Sarah Reiderer, Tyler Robinson, Sakura Suzuki and Thomas Wolosinski.
ELEVENTH GRADE
High Honors: Lois Alberts, Anna Berg, Alexander Bleich, Owen Connelly, Ava Devost, Emma Franklin, Adin Girard, Colby Hammond, Wesley Hirdler, Lucas Nelson, Sarah Nicolai, Andrea Palmer, Sophie Pope McCright, Chelsea Robinson, Sofia Stefani, Paige Williamson and Clara Wolff.
Honors: Abel Anderson, Olivia Audet, Elijah Bachand, Abigail Bailey, Elizabeth Bright, Jack Christner, Aiden Cole, Lydia Deppman, Gabriel Dunn, Andy Giorgio, Mahaila Gosselin, Benjamin Graham, Bridget Graham, Evan Gregory, Charles Hodson, Martha Horne, Timothy Hunsdorfer, Mason Kaufmann, Ahsan Khan, Camille Malhotra, Megan McGettrick, Kaitlyn McNamara, Alexander Mencel, Thomas Nevins, Kai Pasciak, Phineas Peterson, Rhys Pitner, Oliver Poduschnick, Jackson Rizzo, Bode Rubright, Marshall Sanchez, Lena Sandler, Alex Shashok, Nicholas Suchomel, Kelsey Treadway, Anna Wagner, Henry Wagner and Kathryn Waterman.
Honorable Mention: Lyndsey Champine, Audrey Drinkwine, Trystan Jones, Fraser Milligan, Kyle Mitchell, Kieran Sheridan, Mia Thebodo and Gwen Troumbley.
TWELFTH GRADE
High Honors: Kenneth Barkdoll, Caleb Benz, Nicolas Brayton, Wren Colwell, Spencer Doran, Mary Eastman, Joseph Findlay, Emma Huntington, Kira Kemp, Mira Maglienti, Rosemary Munkres, Mary Nagy-Benson, Colleen Oster, Owen Palcsik, Emily Pecsok, Eva Phair, Catherine Schmitt, Alison Seaton, Phoebe Smith, Gwen Stafford, Sabina Ward and Theo Wells-Spackman.
Honors: Celeste Berenbaum, Ellen Berg, Katherine Berthiaume, Carly Burger, Gabriel Cason, Eryn Diehl, Hunter Gale, Alice Ganey, Anthony Garner, Eloe Gile, Maeve Hammel, Hale Hescock, Andrew Hinman, Malia Hodges, Ezekiel Hooper, Ebenezer Jackson, James Jette, Devon Kearns, Ellie Kiel, Meredith Kimble, Annie Lapiner, Journey LaRose, Martine Limoge, Isadora Luksch, Taylor Moulton, Hunter Munteanu, Ryan Nadeau, Isabel Olson, David Peters, Isabella Pistilli, Olivia Pottinger, Devyn Pratt, Sydney Provencher, Josie Rheaume, Cassie Stearns, Grace Tucker, Charles Welch and Mayson Wisnowski.
Honorable Mention: Ileigh Aube, Cam Bartlett, Eli Billings, William Carpenter, Nicholas Carrara, Timothy Dyer, Jasmine Gero, Maycee Godshalk-Tidd, Timothy Goettelmann, Addison Hubbell, Alexia Huestis, Ethan Kent, Bryan Limoge, Riley O'Neil, Kassidy Sunderland, Kobe Terk, Avery Walker, Katelyn Warner, Franklyn Wolff, Peter Wolosinski and Hannah Wyman.
More News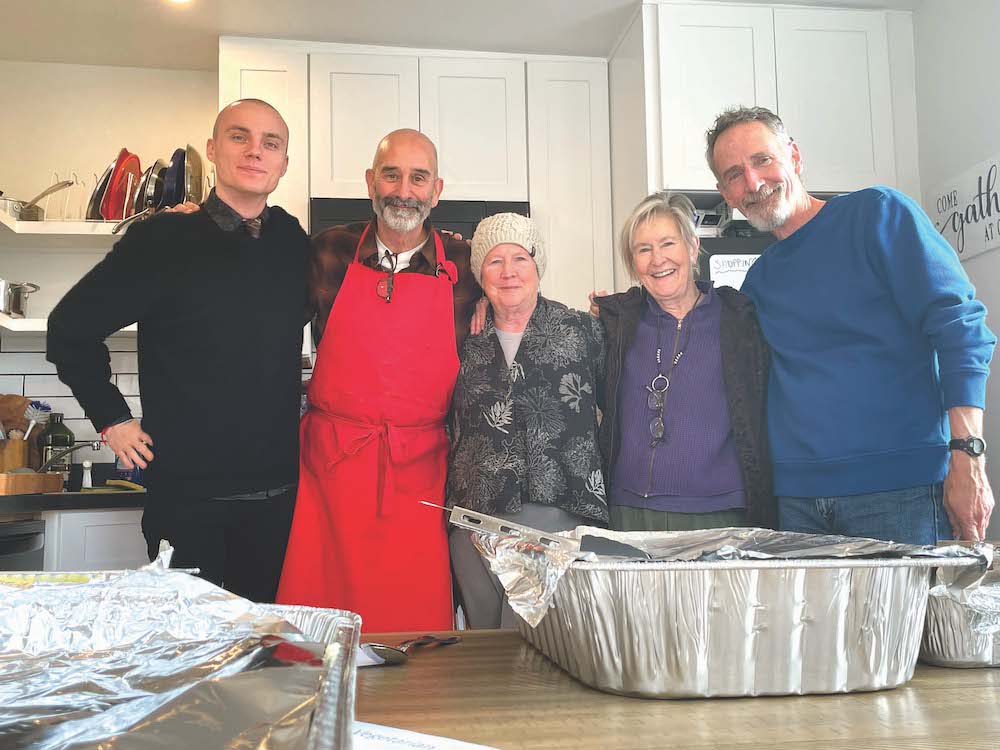 This past Thanksgiving, Nov. 23, saw almost 60 people converge upon the 1,400-square-foot … (read more)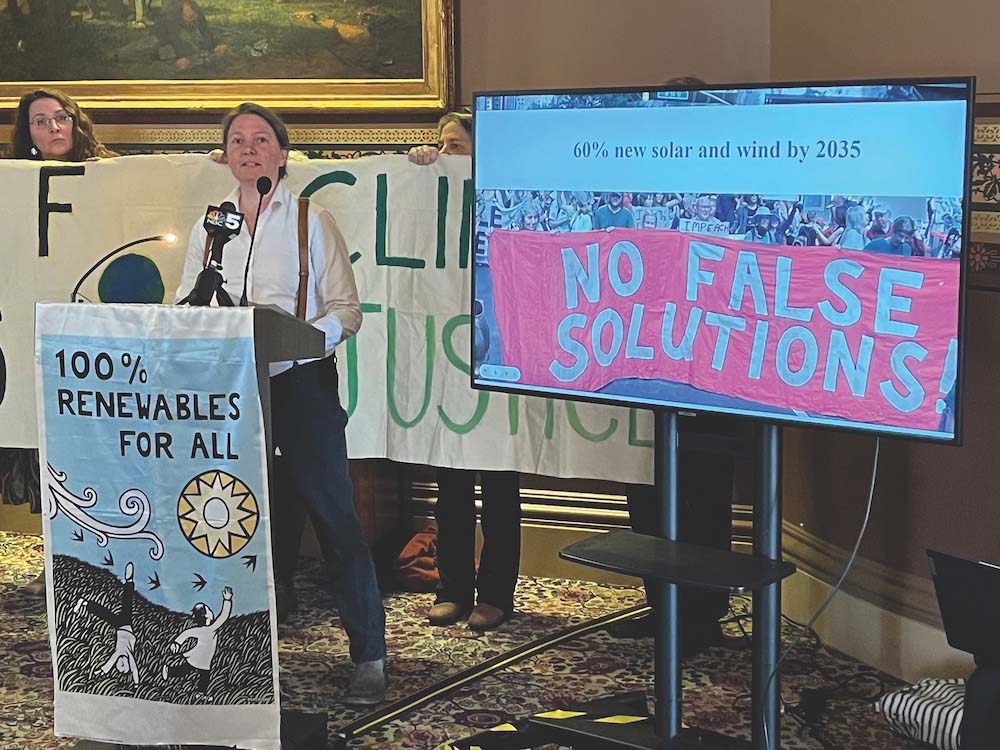 Two state lawmakers are urging Addison County folks not to ease up on efforts to battle cl … (read more)
Hunters during the 16-day deer rifle season that concluded on Sunday brought what was, acc … (read more)