Vergennes Police Log: City police investigate prank calls
VERGENNES — Vergennes police responded last week to what they said were two unsubstantiated calls related to Northlands Job Corps, one making what they determined was a false allegation of a sexual offense, and the other apparently a prank call.
The first came on Feb. 27. City police investigated a report from an anonymous caller that a Northland Job Corps employee was involved in a sexual assault with a NLJC student. Police said they determined the caller, who refused to identify himself or the student, had fabricated the story.
On Feb. 28 Vergennes police responded to Northlands after the 911 operator took a call from the center during which the operator heard yelling and moaning in the background. Police said  there was no callback number, and Northlands personnel checked all the dorms and there were no problems, leading police to conclude it was a prank call.
Between Feb. 24 and March 1, Vergennes police also conducted a half-dozen special traffic details, the first five without incident. But during the sixth they wrote two tickets and warned two drivers.
During those seven days, city police also:
On Feb. 24:
•  Investigated a report from a Thomas Circle caller of social media harassment and threatening; police advised the complainant to block the person sending messages and to cease all other communications.
•  Checked the welfare of a Thomas Circle resident, who was determined to be OK.
On Feb. 25:
•  Handled a two-vehicle accident at the intersection of Macdonough Drive and Main Street; police said both vehicles sustained moderate to severe damage.
•  Checked the welfare of an East Street resident who the caller had not been able to contact; police learned the resident had been out of state on vacation.
•  Conducted a local background check for a state agency.
•  Investigated an alleged assault between two Northlands students; police said both denied any assault took place.
•  Investigated a report of a stolen cell phone from a backpack on South Maple Street; the incident is under investigation.
On Feb. 26 helped a motorist get into a locked car on Main Street.
On Feb. 27:
•  Cited Marco Velazquezcordova, 29, of Ferrisburgh for driving under the influence of alcohol and leaving the scene of an accident. Police stopped and cited him after Vermont State Police issued an alert to watch for a vehicle that was involved in a hit-and-run collision on Route 22A in Bridport. Police stopped his vehicle near West Road in Panton.
•  Looked into two incidents of spray-painted graffiti, on a wastewater pump house on Macdonough Drive and on a Canal Street building.
On Feb. 28:
•  Went to Collins Aerospace on Panton Road after an employee reported another employee had abruptly left the building after an employment issue and might have made threats. Police said the company was unaware of any threats and would call if any were made.
•  At the station advised an individual on a child custody issue.
On Feb. 29 assured a complainant on Armory Lane that the release of balloons did not pose a threat to nearby electrical transformers.
On March 1 helped a motorist get into a locked car on Main Street.
More News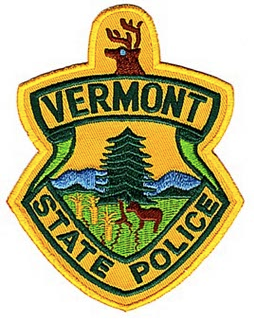 Police have not yet determined whether they will charge a youth in the killing of a Waltha … (read more)
A Vergennes police officer was the first law enforcement official to respond to a home on … (read more)
Vermont State Police operating out of the New Haven barracks dealt with two violent incide … (read more)