In girls' hoop: VUHS & OV net victories
ADDISON COUNTY — As the regular season wrapped up late last week for local high school girls' basketball teams, Vergennes and Otter Valley extended winning streaks, Mount Abraham saw a winning run halted, and Middlebury lost on the road.
The Vermont Principals' Association announced playoff pairings on Monday morning, and first-round games will be played on Tuesday or Wednesday.
COMMODORES
On Thursday the Commodores defeated Division I host Colchester, 37-23, improving their winning streak to five games and their record to 12-8. They earned the No. 7 seed in D-III and will apparently host No. 10 Fairfax (12-8) on Tuesday at 7 p.m. The Commodores and Bullets have not met this winter
Against the Lakers, Felicia Poirier (12 points) and Kate Gosliga (11) led the VUHS attack.
OTTERS
The Otters outscored visiting Woodstock on Thursday, 66-36, for their fourth straight victory, one that pushed their record to 9-11. Because of a challenging schedule they earned earn the No. 9 seed in D-III despite the below-.500 record. OV will visit No. 8 White River Valley (13-7 against an easier schedule) at 7 p.m. on Tuesday. OV did not play White River this winter.
Vs. the Wasps, Mallory Lufkin hit four three-pointers and scored 14 points against the Wasps, Mary Kingsley (eight points) and Julia Eastman (seven) contributed to a balanced OV attack.
EAGLES
On Thursday host Enosburg (17-3) defeated the Eagles, 38-27. The 17-3 Hornets led at the half by eight points and got 12 points from Sophie Burns.  
The Eagles saw a five-game winning streak snapped and fell to 14-6. Chloe Johnston paced them with nine points.  
Mount Abe is No. 6 seed in D-II, with No. 11 Lamoille (8-12) their first-round visitor on Wednesday at 7 p.m. The teams did not meet this season.
TIGERS
The young Tigers concluded a 5-15 season, a step forward from a year ago, on Wednesday with a 54-27 setback at D-I Mount Mansfield, which won the Lake Division and finished 15-5.
Caitlyn Luitjens recorded 11 points, 10 rebounds, nine assists, six steals for the Cougars.
Tiger freshman Ele Sellers led all scorers with 19 points.
The Tigers earned the No. 13 seed in D-II, which means a game at No. 4 Enosburg on Wednesday at 7 p.m. The Hornets won at MUHS this season, 39-26.
More News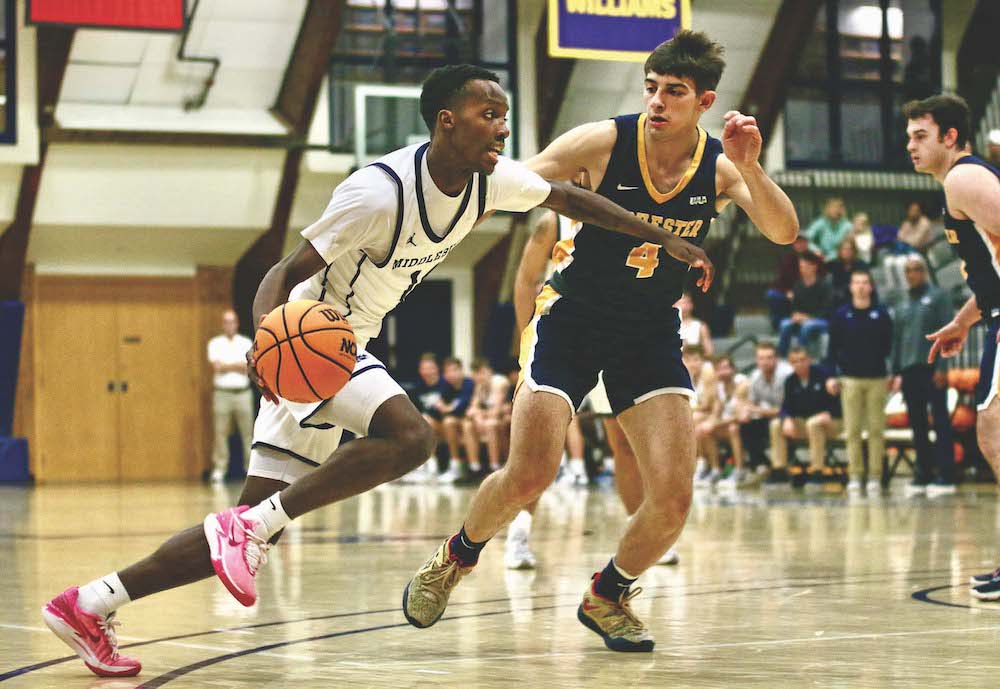 The Middlebury College men's basketball team dropped a pair of home games to teams in the … (read more)
The Middlebury College women's basketball team split a pair of games this past weekend at … (read more)
The Middlebury College women's hockey team lost one game and settled for a tie in another … (read more)