Soule changes her mind, stays on as ANWSD leader
The board is delighted to continue working with Superintendent Soule.
— School Board Chair Sue Rakowski
VERGENNES — Late last month Addison Northwest School District Superintendent Sheila Soule told the school board that she would be leaving the job at the end of the school year.
But last week she signed a contract to spend two more years as ANWSD's top administrator.
Soule did not point to one specific thing that changed her mind, but said board members were very supportive of her and they truly want what is best for the students in the district and for the community.
"I also really care about what happens in ANWSD and want to do everything I can to ensure our students retain all of the learning experiences they deserve," Soule explained of her decision.
The district, which encompasses school-age children in Vergennes, Ferrisburgh, Waltham, Panton and Addison, will need a steady hand as it manages costs and taxpayer limitations during a time of declining student enrollment.
The ANWSD board offered Soule a two-year contract at this past Wednesday evening's meeting. Soule signed the pact, which runs through June 30, 2022. Soule joined ANWSD as superintendent on July 1, 2018, after serving eight years as the curriculum director for the Harwood Unified Union School District.
"The board is delighted to continue working with Superintendent Soule," School Board Chair Sue Rakowski told the Independent. "The new contract represents no change in job responsibilities or benefits. It includes an annual salary increase at a rate that is in line with other district employees."
Soule appreciated the "great deal of encouragement and support from the board (and others), which helps me to believe that I will be able to prioritize more time in schools, which has been the biggest challenge for me since coming here."
The ANWSD board and superintendent have struggled to find a way to manage rising costs and smaller classes in a way that the public will accept. In November voters in Addison and Ferrisburgh rejected a plan to close Addison Central School and Ferrisburgh Central School at the end of this school year. ANWSD officials pitched the idea saying it would save the district money on fixed costs and help it avoid making significant program cuts.
In January the ANWSD board approved a FY 2021 spending plan that would close Addison Central School as an elementary school and use it for alternative education programming, then approved a policy change that would require children residing in Addison to attend Vergennes Union Elementary School, which sparked a public outcry from opponents of school closure
On Town Meeting Day, March 3, residents of the five municipalities in the ANWSD will vote on a proposed $21,842,595 spending plan. It is nearly $300,000 less than current year, and represents a 1.4% decrease in expenditures.
All are invited to the ANWSD annual meeting and budget information session this Monday, Feb. 24, 6 p.m. at VUHS. School district administrators and board members will discuss the budget and explain how they assembled it.
Rakowski said that the continuity Soule provides will allow ANWSD to spend critical time focusing on student need, district organization, and financial stability.
"Superintendent Soule has established relationships with administrators and educators in our district and neighboring districts, which will help us expand resource sharing in order to cost-effectively maintain and increase student opportunity," Rakowski said.
Soule said she was recharged and inspired by a recent meeting with Addison County legislators and superintendents.
"I feel optimistic that these individuals, along with the Agency of Education, understand the fiscal realities we are faced with and are perhaps better positioned to offer more support to ANWSD and the other Addison County school districts," she said.
ALTERNATIVE SCHOOL
Soule said it has been difficult for school district employees to do what they do best with these financial challenges in the background. She looks forward to working on middle-level reconfiguration guided by ANWSD teachers and principals. And she sees hope in the district's plans and progress toward creating an Alternative School next year in the building that currently houses Addison Central School.
The Alternative School is a collaboration between the three Addison County school districts for students in grades 6-12.
"Due to changes in Special Education funding, some of the programming our students currently access to meet their educational needs will no longer be reimbursable through our state funding," Soule explained. "These students currently attend a program offered through (the Counseling Services of Addison County), which provides an educational program with a continuum of opportunities to access community-based educational opportunities with an appropriate level of support while addressing social, emotional and behavioral needs.
"The new program will be located at the Addison Central School, which puts it in close proximity to other programming accessed by these student's non-disabled peers," she continued. That "provides opportunities for students, when they are emotionally ready, to access learning environments outside the self-contained setting. This also provides the added benefit of access to a school setting for use of the facilities i.e. gym space and kitchen space."
ANWSD is also working with the Mount Abraham Unified School District and Addison Central School District on other components of education due to their small sizes, Soule said. For example, they share a Medicaid Clerk with ACSD, food service program with MAUSD and specialized transportation among all three districts.
"We continue to explore other ways to maximize learning opportunities for students together," Soule said.
Rakowski said Soule's work toward these collaborations was welcomed by the school board.
"Her support for the countywide alternative education program to be housed at Addison Central School points to her deep commitment to equity and care for every ANWSD student," Rakowski said. "Superintendent Soule has expertise in curricular areas that is indispensable to the district's success with current initiatives for middle level education and personalized learning. She has also proven her ability to responsibly oversee management of district finances. All of these are priorities for our district and the state."
More News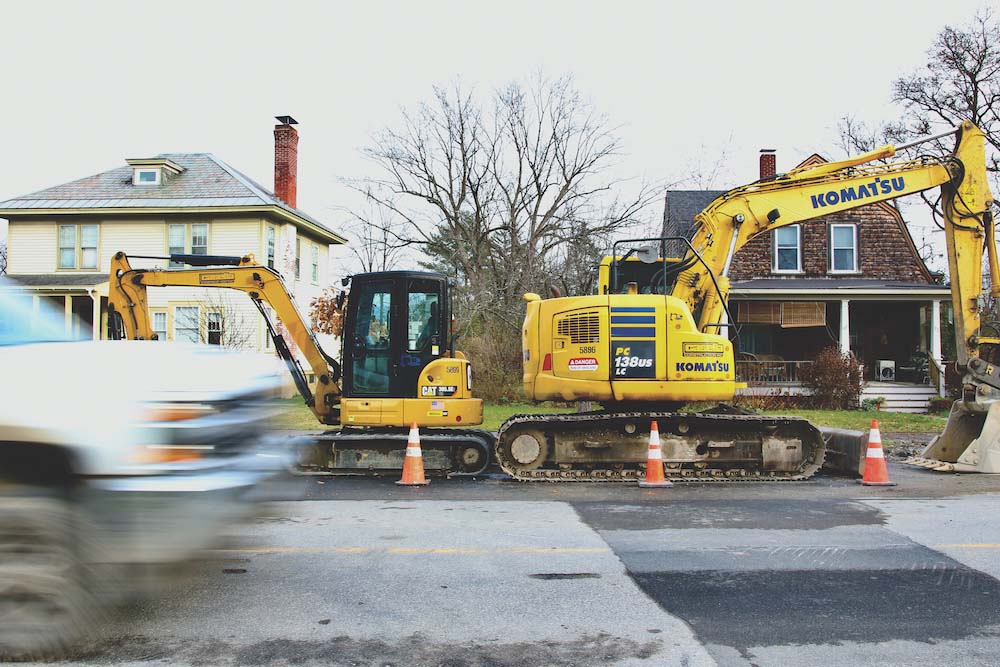 Middlebury voters next year will be asked to support three separate bond votes totaling $2 … (read more)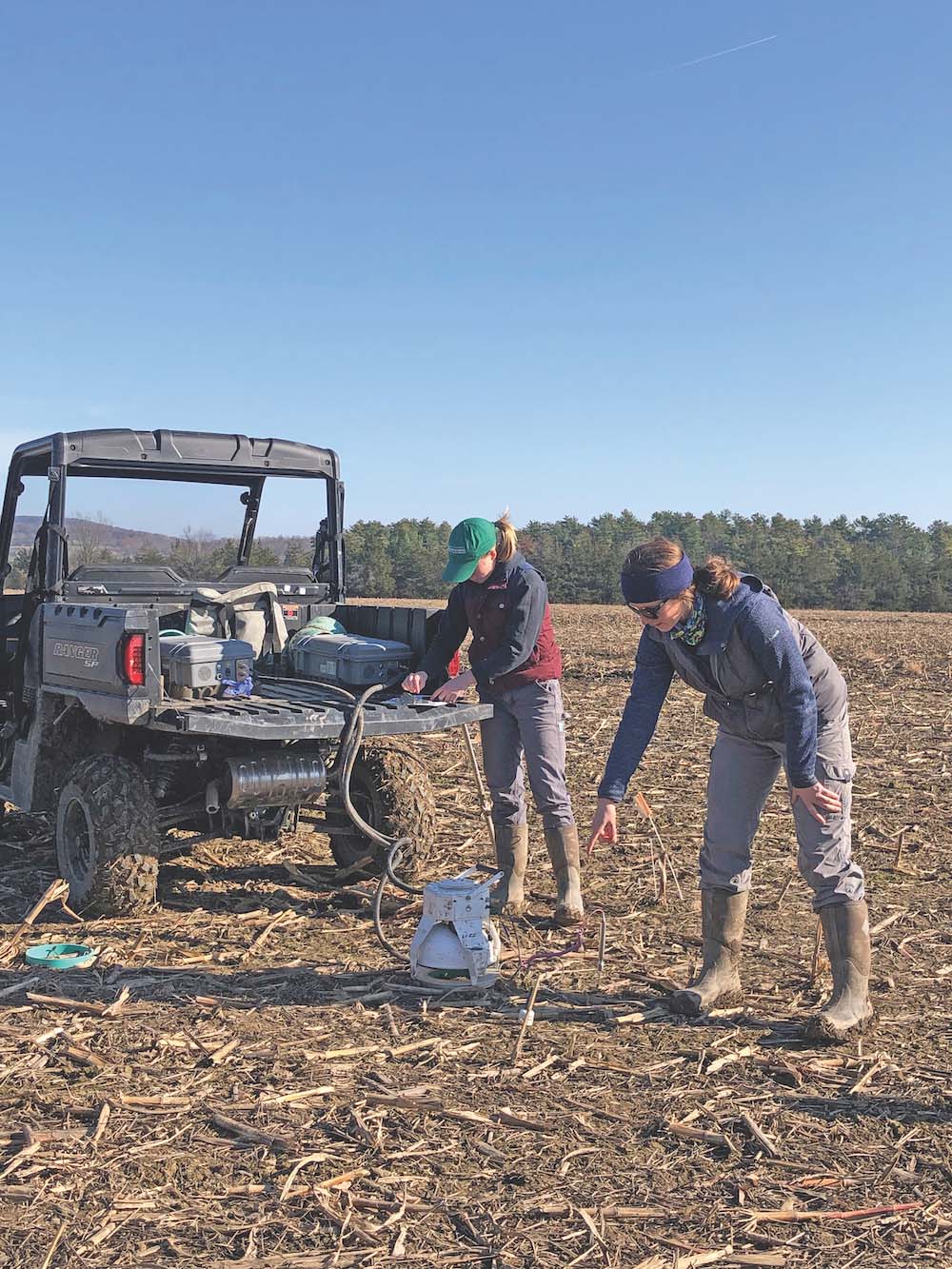 From planting cover crops to transitioning toward no-till or reduced-till approaches, farm … (read more)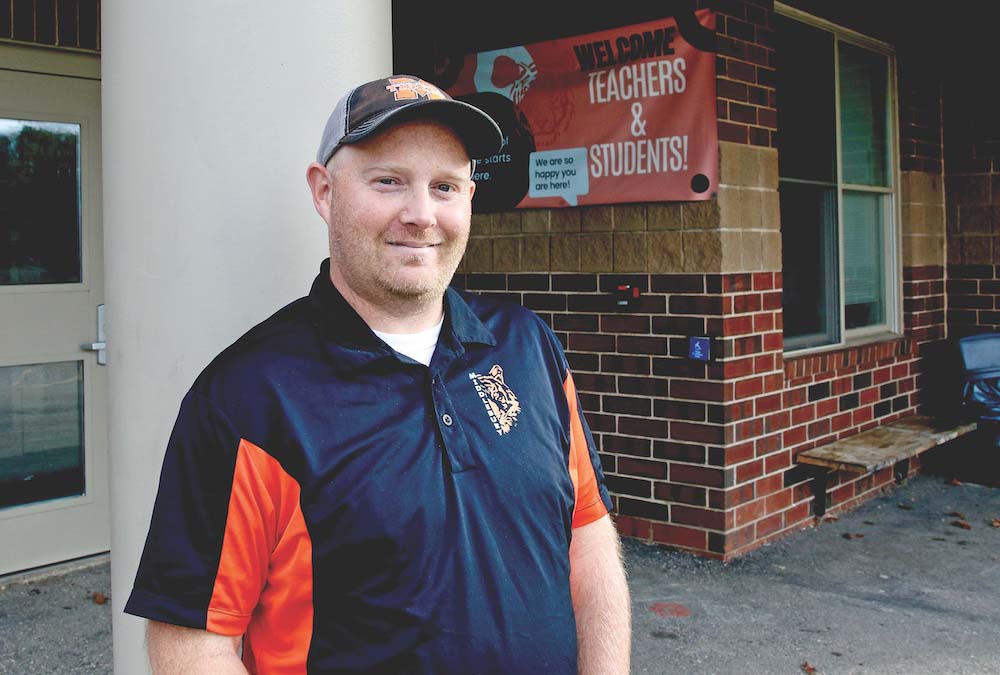 Dustin Hunt always knew he wanted to work with children in the field of athletics. He got … (read more)