Ellie Bishop sets her sights on ACSD board post
I think I'm a non-traditional person to be on the board. I was a young parent, and for most of my life our family has been low-income.
— Ellie Bishop
SALISBURY — Ellie Bishop has gotten to know the Addison Central School District through the educational experiences of her four children, currently attending grades kindergarten through 9.
Now the Salisbury resident hopes to get a direct say in how the district's schools are run as a member of the Addison Central School District Board.
Bishop, 32, is challenging incumbent Jennifer Nuceder for Salisbury's lone seat on the 13-member board. It's one of two races for that panel, which governs the elementary schools in Bridport, Cornwall, Middlebury, Ripton, Salisbury, Shoreham and Weybridge, as well as Middlebury Union middle and high schools. The other race featured three individuals vying for two Middlebury seats on the board: Challenger Christin Gardner and incumbents Mary Gill and Victoria Jette.
Bridport representative Suzanne Buck is running unopposed for her seat.
All of the candidates are running at-large, meaning they will be on the ballot in all seven ACSD-member towns.
The Independent last week repeatedly reached out to Gardner by phone, email and social media in an attempt to schedule an interview. Those efforts were unsuccessful as the newspaper went to press on Friday.
The Independent featured a story on incumbents Buck, Gill, Nuceder and Jette back in its Jan. 9 edition; read it online here.
It was around 15 years ago that Bishop moved to Salisbury. She spent much of her childhood in Shoreham and is an MUHS graduate. She has two children at Salisbury Community School, one at MUMS and one at MUHS.
"I'm going to have kids in the district for a long time, a solid 12 years ahead of me being involved in different ways, including parent-teacher conferences," she said.
"I think I'm a non-traditional person to be on the board," Bishop said. "I was a young parent, and for most of my life our family has been low-income. It's a different demographic than most of the board members currently are. I think I will be bringing a perspective that perhaps hasn't been directly represented on the school board in recent history."
Bishop is currently earning a degree in social work through Castleton University. She's been encouraged by her educators to become more involved in her community as part of the social work ethos.
"A big part of social work is voting, getting involved in activities and boards and being a voice in the community for those who can't speak for themselves," Bishop said.
She said she recognizes the weighty issues the ACSD board is currently facing. They include tight budgeting during a period or declining enrollment, prioritizing taxpayer investments in aging school buildings, potentially closing/consolidating some of the district's smaller elementary schools, and completing the ACSD's transition to an International Baccalaureate curriculum.
Bishop offered her views on those and other topics:
• Possible school closings and consolidations.
The ACSD student count has dropped by 100 during the past two years, and district officials expect the trend will continue for the next three or four years. The district is drafting a facilities master plan that will recommend capital investments in what officials believe will be the most mission-critical buildings. This will in turn open a dialogue on what to do with facilities that officials believe don't fit into that mission.
Bishop urged caution about placing the ACSD's smallest schools — such as Ripton and Weybridge — on the chopping block. She believes smaller schools are able to provide more personal attention to children by virtue of smaller student-teacher ratios and innovative programming.
"Some of the smaller schools are often some of the higher performing schools," she said. "We want to be able to see what they're getting right before we think about closing them."
That said, Bishop pledged to not oppose school closures in communities where the majority of residents want to take make that move because of low student numbers and/or tax impacts.
Bishop was displeased with the board's recent vote to reject two citizens petitions that called for each ACSD board member to be elected only by the voters of his or her hometown; and that no district school be closed unless such a move is endorsed by a majority of voters in the town in which the school is located. Board members are currently elected at-large, and schools can be closed by a super-majority vote of the ACSD board.
The ACSD board last month declined to place the petitions on the Town Meeting Day ballot, citing advice from the district's attorney, Christopher Leopold. Leopold noted, "the electorate's authority is confined to the election of district officers, including school board members, the approval of the budget, including salaries for board members, the sale or lease of school buildings, and the authority to borrow."
"I'm disappointed by that outcome," Bishop said, arguing that other districts have adopted rules mandating that host communities vote on their school's fate.
• Deferred school building maintenance.
"It's something we've been pushing to the back burner for quite some time," Bishop said. "It's been put off, and now we're at the crisis point. I'm aware it needs to be addressed, but at the same time I worry that as the buildings deteriorate, and another 30-40 years we'll be in the same position… with schools needing more work. I'm thinking more about how we can find a more sustainable way to keep our infrastructure up to date without letting it get to this crisis point over and over again."
• International Baccalaureate program.
Bishop is pleased with the impact that IB programming is having on her children, particularly the two at Salisbury Community School. The IB program places an emphasis on experiential learning and making students world citizens.
"In Salisbury, I feel like it's been a wonderful transition," she said. "I'm quite pleased with the changes for my children. I see a marked difference in the education my kindergartner and 3rd-grader are getting now, compared to what my high schooler had when he was there."
The positive changes, according to Bishop, have included more emphasis on foreign languages and outdoor studies.
"Those have been values of mine for a long time."
Reporter John Flowers is at [email protected].
More News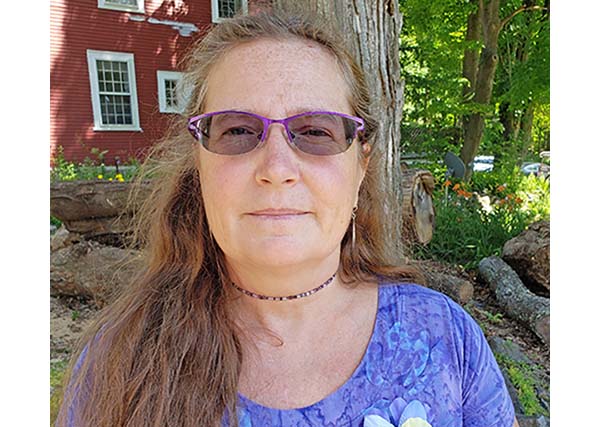 Learn about the disease in a documentary film by a local woman who knows first hand. Plus … (read more)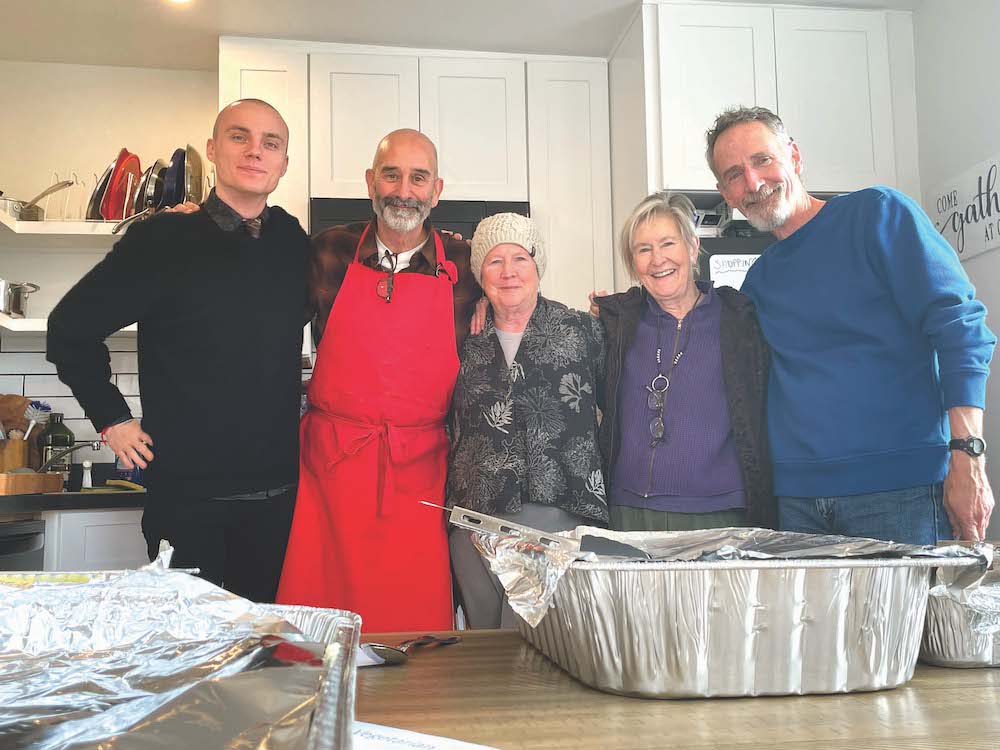 This past Thanksgiving, Nov. 23, saw almost 60 people converge upon the 1,400-square-foot … (read more)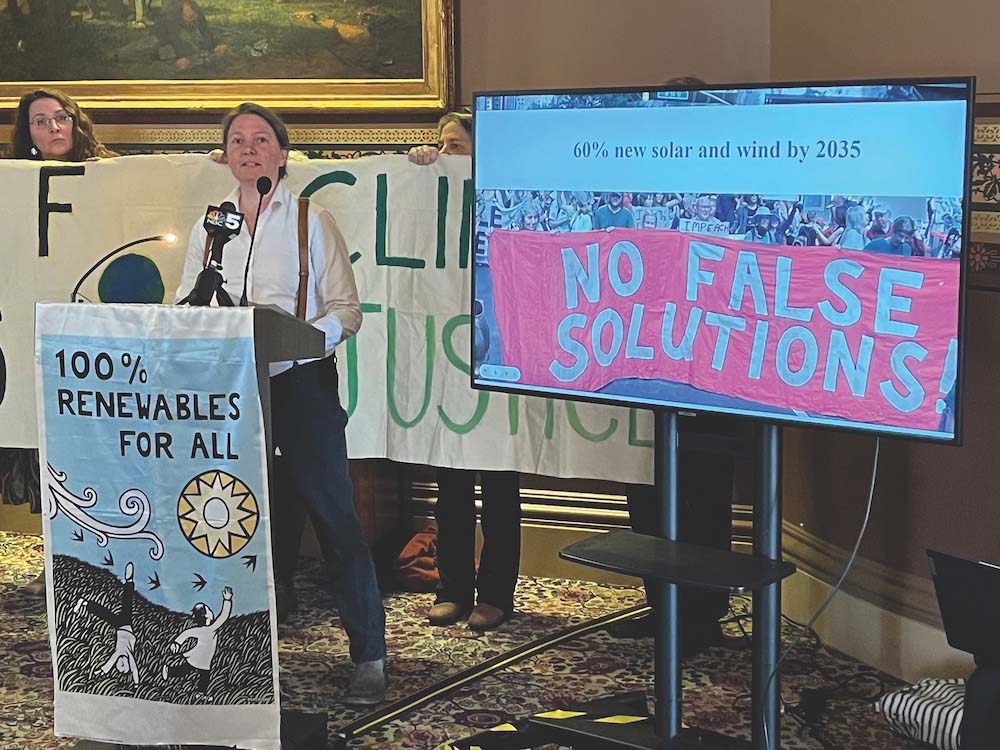 Two state lawmakers are urging Addison County folks not to ease up on efforts to battle cl … (read more)