Boys' basketball teams defeated
ADDISON COUNTY — The competition proved to be too tough for the Mount Abraham, Vergennes and Otter Valley boys' basketball teams earlier this week.
Teams are in their final week of play. The Vermont Principals' Association will release playoff pairings on Monday morning.
EAGLES
On Tuesday host BFA-St. Albans edged Mount Abe, 50-46, in a game that was close throughout. The Eagles led, 44-41, when Bobwhite Nick Voyer tied the game with a three-point play. BFA's Tyler Yates hit a three-pointer to put his team on top. Eagle Liam Kelliher scored to make it 47-46, then the Bobwhites iced the game from the line.
Yates scored 15 of his 22 points in the second half to lead BFA.
Kelliher tossed in 25 to lead the Eagles, and Quincy Cook added nine.  
Mount Abe's regular season ends at home on Friday vs. North Country at 7 p.m. At 8-11, the Eagles are currently No. 12 in the Division II standings. They could move up with a win over the 15-3 Falcons, but cannot drop any lower than No. 13.
COMMODORES
On Tuesday visiting Missisquoi outlasted the Commodores, 54-46, as T-Bird Matthew Curtis scored 20 points. Josias Salomao tossed in 10 for VUHS
VUHS (0-19) will wrap up by hosting Milton on Friday at 7 p.m. The Commodores will probably enter the D-III playoffs as the No. 15 seed unless Leland & Gray wins its final game.
OTTERS
On Monday visiting Burr & Burton rallied from 12 points down after three periods to defeat OV, 56-50. The 6-12 Bulldogs forced 11 turnovers in the final eight minutes, and BBA's Dom DeRita scored 10 of his 20 points in the second half.
 Dylan Gaboriault led the Otters with 14 points, Julian Lopez scored 10, and Lane Eddy contributed eight points and 15 rebounds.
On Tuesday host Mount St. Joseph (10-9) held OV to four second-half points in a 49-27 victory. OV led by 23-22 at the break. Andrew Prunty led MSJ with 25 points.
Cole Letourneau and Alex Philo each scored eight points for the 3-15 Otters.
The Otters host Fair Haven on Thursday and Springfield on Saturday and must win at least one of those games to have a shot at qualifying for the D-II postseason.
TIGERS
Middlebury's Tuesday game vs. Enosburg was postponed until Wednesday after the deadline for the Independent. The Tigers, 11-7 entering Wednesday's game, will conclude their season by visiting St. Albans on Friday.
The Tigers were sixth in the Division II standings as of Wednesday morning, but with several teams breathing down their necks. Still, their chances look good for a home playoff game regardless of the outcome of their final two games, and a win in either will clinch a top-eight seed.
More News
The Middlebury College football team scored first the outlasted visiting Bowdoin on Saturd … (read more)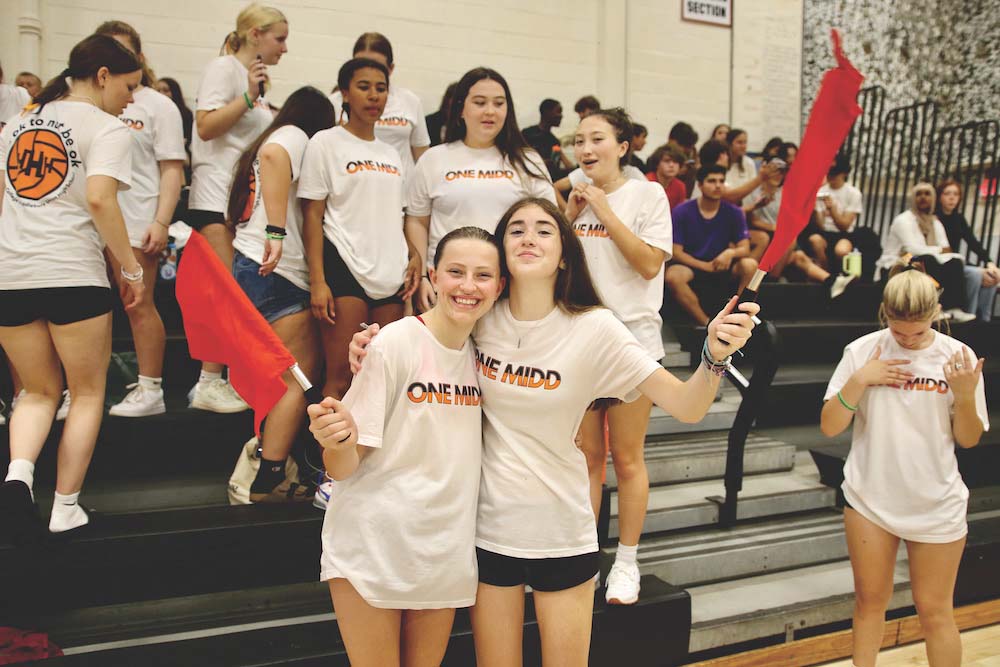 Considering the Middlebury Union High School volleyball team's decidedly successful record … (read more)
In a hard-fought girls' soccer match on this past Saturday, Middlebury outlasted Vergennes … (read more)