Hamel takes on Bruhl for New Haven selectboard
NEW HAVEN — On Town Meeting Day, March 3, New Haven voters will choose from among four candidates for two seats on the town selectboard.
In one of the two contested selectboard races, John Hamel is challenging incumbent Taborri Bruhl for a three-year term on the board.
Bruhl was first elected to the selectboard in 2017. He is a former officer in the Marine Corps and a combat veteran. He currently teaches economics, civics and history at Rutland High School.
Hamel is a veteran, husband, father and grandfather who worked in information technology, primarily for the aerospace and defense industries. He is now retired.
Both candidates spoke with the Independent via email.
TABORRI BRUHL
I've enjoyed being on the board. It's a lot of work, and sometimes thankless, but I feel like I can often really help the town by doing what I do. So, I feel like it's my civic duty. I believe strongly that our democracy only works well with our active participation, and being on the board is a way for me to participate.
There are five of us, and we all contribute, but I do think that I can sometimes distill a path forward sometimes in the midst of complex issues or discussions. I am somewhat of a global thinker, and I can often avoid getting "caught in the weeds" on any particular issue. Likewise, we all add really good perspectives and thoughts when we are working to solve a problem, and I certainly feel like I contribute to that.
I'm also, by nature I think, someone who works well with others, and the public. In government, private animosities, grudges and ill feelings have little productive purpose. When I'm sitting on the board, I think I am able to treat everyone alike, and be fair, regardless of my personal relationship with the parties involved.
I think I'm also good at finding win-win solutions, or fair middle grounds. Some of the issues we deal with are messy, but there are usually commonsense solutions that all parties can live with.
I am very, very interested in the idea of a town forest. Towns all across Vermont have beautiful town forests for recreation, wildlife preservation and the like, but New Haven does not. We don't have too many intact chunks of forest left in the town, and if we wait until they are partitioned and built upon, it will be too late. The world has lost more than half of all its forests in the last 200 years, and if we could safeguard a chunk here in town for all to enjoy, I think that would be a good thing. However, this is not an easy thing to do, and I'm not sure how the public feels about it, but it is something that I would like to study and explore.
I teach civics and government in addition to economics, and it has become so clear to me in the last decade that our government, if well run with proper (and informed) civic participation, is and can be such a blessing in our lives. Good governance is what separates us from countries like Somalia.
Across the world, people are happiest, and the most free to prosper, in the places with the best governments. There is such a tendency lately in the public to vilify government, when it is government that provides us with such a tremendous array of public goods, from roads and parks to police and fire protection, defense, social safety nets for the unfortunate and elderly, and the rule of law and the social stability and fairness that it provides.
But, all of this only works if we all participate — by voting, by being involved, and by working with each other toward the common good, and by doing this with civility and civil discourse. I am so disheartened by the meanness and incivility in our national politics lately. I can't fix that, but I can be part of doing things a different way right here in our town.
JOHN HAMEL
Being a long-time resident, I keep seeing our children leaving this great town and state because they can't afford to stay here. I want to help find a way to cut taxes and make living affordable so we can stay here and our children and grandchildren will have a safe, affordable and prosperous place to live — one they can be proud of and make this a place they want to stay and raise their family.
The most important skillsets I would bring to the selectboard are common sense and the ability to organize work and establish priorities, plus the ability to provide leadership.
In my career I have been a master sergeant, squad leader, team leader, supervisor and team builder as well as a previous business owner and procurement manager. I bring a vast amount of negotiating skills and knowledge that will aid when working on the town's budget and all other projects. I am a team player, and being retired I can devote time during the day when needed.
A major concern of mine is people having to leave because they can't afford to live here any longer. I think taxes — our schools and the town budget — are the most pressing issues facing our town. I will question and investigate and use a commonsense approach to spending.
It is unacceptable to be increasing the tax rate year after year. In 2019, the town taxes increased by 44.5%. In the 2020 budget, this current selectboard wants to increase town taxes by an additional 21 percent. That is not affordable and it is not sustainable. In reviewing the selectboard minutes, I do not see any discussion as to whether the budget is affordable. I believe I can find reductions without sacrificing any needs the town has. I will work to negotiate better deals for the town and will be the advocate for sensible spending that New Haven demands.
My top plan for pursuing and ensuring economic development in New Haven would be creating jobs and growing the economy.
These initiatives can be accomplished through written laws, industries' regulations and tax incentives. I would pursue Small Business Development programs that are geared to help entrepreneurs get financing, or network with other small businesses.
Another strategy would be to pursue additional federal and state grants that are available and unused.
I will work with local businesses to grow their business so they can hire more people. I have the time, dedication, and experience to work on revising our zoning laws to make it easier to bring businesses into town, lower taxes and lessen regulations to stimulate the private sector.
I will work for the people and their interests and benefits.
I bring years of experience working for a big company as well as starting and building my own company. I say what I mean and mean what I say. I have worked with multimillion-dollar budgets and contracts working with schedules and large and small teams. I work well with people and am not unduly influenced easily. I bring no private agenda — just a strong concern for the well being of the citizens of New Haven.
Reach Christopher Ross at [email protected].
More News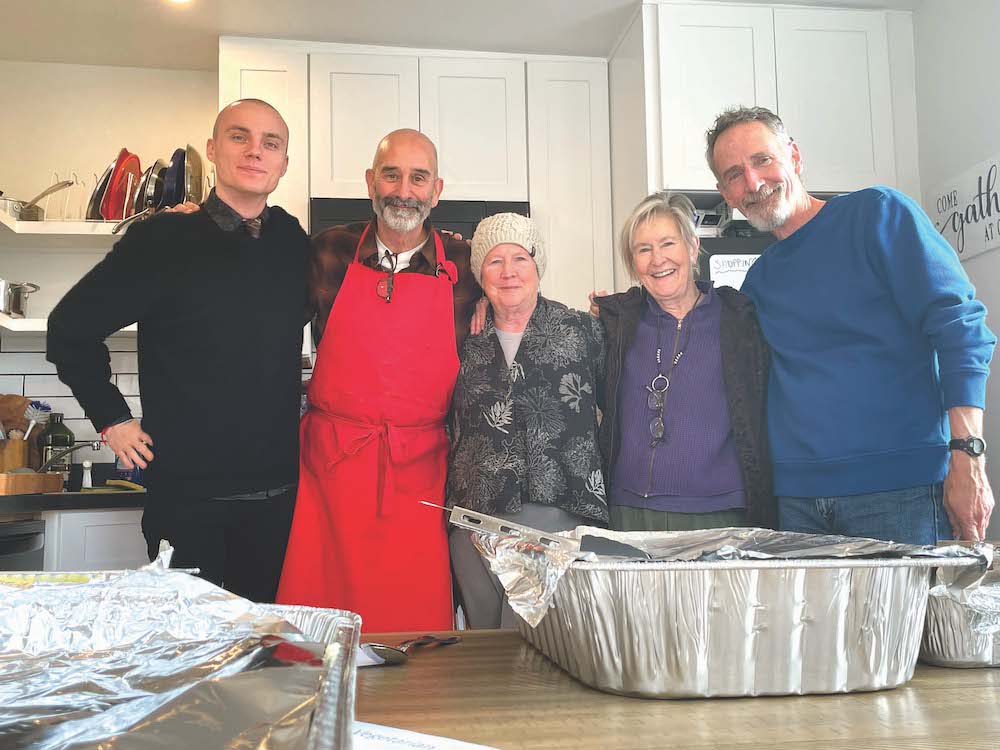 This past Thanksgiving, Nov. 23, saw almost 60 people converge upon the 1,400-square-foot … (read more)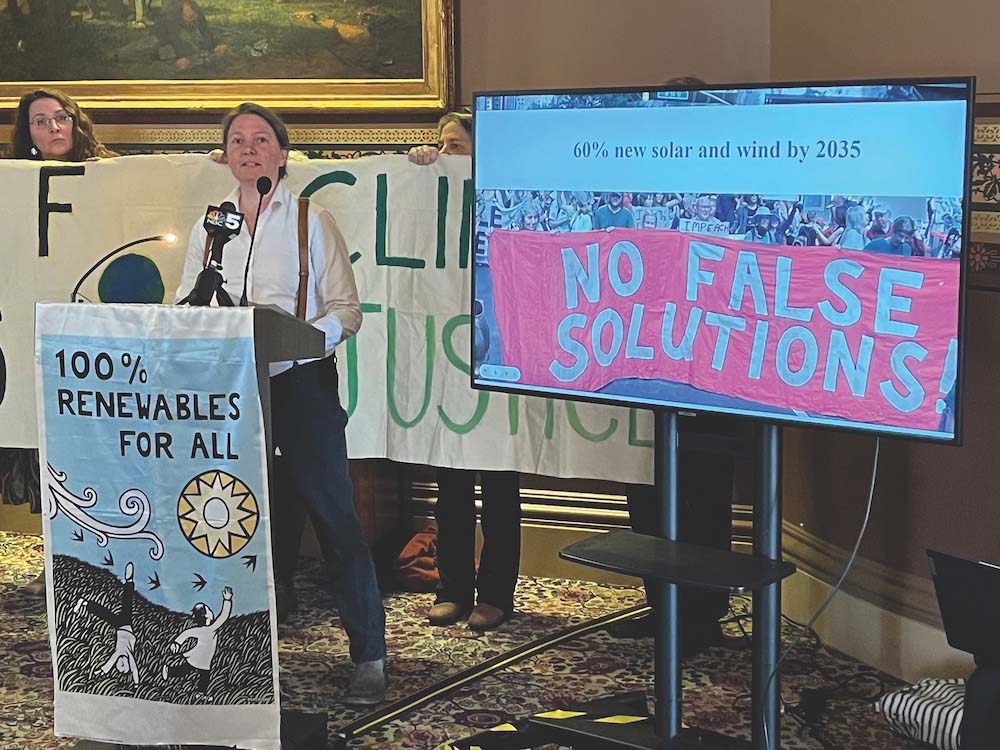 Two state lawmakers are urging Addison County folks not to ease up on efforts to battle cl … (read more)
Hunters during the 16-day deer rifle season that concluded on Sunday brought what was, acc … (read more)