Grady Devoid earns a Presidential Scholar nod
WALTHAM — Grady Devoid, a senior at Vergennes Union High School and student at Hannaford Career Center, was recently recognized at the Presidential Scholar event at the Vermont Statehouse. Devoid was one of five career and technical education (CTE) students statewide to be nominated for the honor, and will go on to consideration for a national-level recognition. 
In nominating him, Hannaford Career Center Auto instructor Hayden Thomsen praised Devoid for his grit and perseverance and his excellent skills. Hayden remarked that Devoid did what it took to get into the Automotive Technology program, including taking every class available from his sending school related to the field. 
Recognized as a creative, Thomsen says, "he ends up demonstrating acumen to fix things, and, in an invaluable real-world sense, saves the customers lots of money. His scientific mindset is a boon to the work environment. Grady will make a plan, execute it, employ the help he needs with peer and instructor buy-in. Because he is extremely personable, his creativity gets to shine; he does not run from a challenge, let setbacks derail him, or depend solely on an instructor's input. Anytime there's a hard project, we put Grady Devoid on it." 
Devoid has been an integral member of Vergennes FFA, bringing fresh energy and ideas to the chapter. In 2017 he was a member of the state-winning Agricultural Mechanics and Technology Career Development Event, and in 2019 won the Vermont FFA Safe Tractor Operation competition. 
"It made me kind of proud to represent the school and get credit for what I know, and what kids like me know," said Devoid. "A trade is not often high status, or high pay, but this award seems to recognize that it takes 'know how' that other classes don't usually demand." 
When asked more about his experience at Hannaford Career Center and the perceived bias against CTE, he said "We all have the same passion. Very few kids come here to blow off an education. Maybe someone gets that (prejudice) into their head, and it starts out that way, that they have signed up to do something 'easy' and then that notion quickly changes… Manual labor takes a lot more skill than people actually think. Career and Tech Ed is the real world. Here our days are diagnosing and solving problems, and we can get credit for that which just comes naturally to us." 
Devoid plans on continuing his CTE work when he attends the University of Northeastern Ohio in the fall. 
More News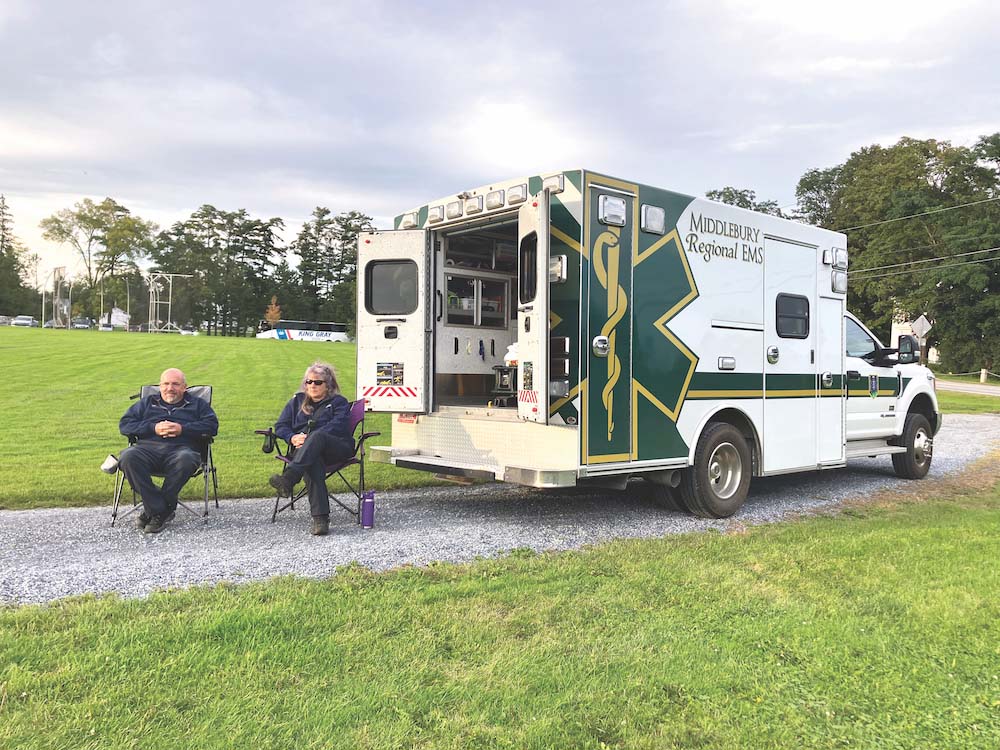 Middlebury Regional Emergency Medical Services wants to eliminate its annual Town Meeting … (read more)
Middlebury police are investigating the death of a Middlebury College junior and say the p … (read more)
Vergennes resident Margaret Clifford offers nearly a century of recollections, from losing … (read more)