Shoreham news for Feb. 13
SHOREHAM —  The month of August was originally named Sextilis in Latin since it was the sixth month in the ancient Roman calendar. The name of the month was changed to August in honor of Caesar Augustus in 8 BCE. Augustus was Julius' great-nephew and the first of the Roman Emperors. He was credited with Pax Romana, which was a period of approximately 200 years in Roman history that is identified with increased and sustained inner peace and stability. Wouldn't it be wonderful if we could have another period of peace: A Pax Americana?
WHAT'S HAPPENING AROUND TOWN
Maple Fest 2020 was held on Feb 8. The maple dessert winner and recipient of the "Golden Sap Bucket" was Will Stevens with his entry of Maple Butternut Cookies. Page Hescock won the children's contest with her maple blondies. Attendees were entertained by the music of Nelson Bandella.
Ballots have arrived at the Town Clerk's office and early voting is encouraged. Dog licenses are available, as well. Just stop by the office during normal business hours Monday through Thursday. The office will be closed on Feb. 17 for President's Day.
Shoreham Elementary School children have been enjoying a fun after school activity — tracking. Thanks to Greg Borah, who has been enlightening 15 to 30 children at each session.
The Shoreham Historical Society just finished another successful year with some wonderful programs. We were excited to hold some joint programs with the Shoreham and Orwell Libraries. Howard Coffin, who was sponsored by the Vermont Humanities Council, drew a larger than ordinary crowd. Other featured speakers at Historical Society meetings were Dr. Susan Ouellette, Sue MacIntire, and Barbara Bosworth.
Our work on the schoolhouse continues. We did some major cleaning to try to gain control over the mouse population. The foundation work has been completed. The stone building is beginning to stand tall and straight again. This year we applied for and have just been awarded a matching grant by the Vermont Department of Historic Preservation that will allow us to move forward with our plan to re-point the above grade stone wall work and put on a much needed new roof.
We are always in fundraising mode so that we can continue to support projects on the historical buildings in the town. Last year we participated in Apple Fest and will again this year. We also had a successful raffle of items donated by generous members of our community and local businesses. If you have any idea for fundraising or projects that might need some support, please contact our president, Linda Oaks (897-2374) We will be announcing our 2020 meeting topics soon. Consider joining us at our meetings, which are held on the first Wednesday of each month from April through October at the Platt Memorial Library at 7 p.m.
If you know of someone "shut-in" this winter that would appreciate a Tea and Cookie visit from the parishioners of St Genevieve's church, please contact Kathleen Brisson at 897-5625.
SAVE THE DATE
The Shoreham Congregational Church will host a Valentine's Breakfast on Saturday, Feb. 18, from 8:30 to 10 a.m. On Leap Day,  Saturday, Feb. 29, all are welcome to a sledding party from 3:30 to 5 p.m., behind the elementary school. A Chili Supper and a piñata for the children to enjoy follows the sledding party. There will be a free will donation to be divided between the church and Meals on Wheels.
More News
The inventive minds of Addison County will soon have another place in the community in whi … (read more)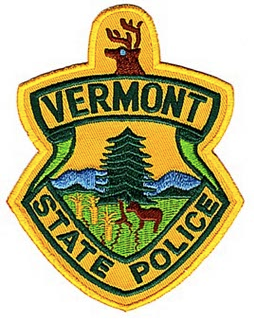 Police have not yet determined whether they will charge a youth in the killing of a Waltha … (read more)
If you're lucky, you might find one tucked away in a trunk in your attic: A piece of fabri … (read more)