Panther skiers win carnival in Maine
LEWISTON, Maine — The Middlebury College ski team this weekend won the Bates Carnival, edging the University of Vermont, 850-848, to take home the title.
Panther Nordic skiers Sophia Laukli and Alexandra Lawson won events, as did alpine skier Justin Alkier. Alpine races were held at Sunday River, and Nordic races at Black Mountain. The Panthers are at the Williams Carnival this coming weekend.
On this past Saturday the Middlebury Nordic women's skier Lawson led three racers in the top four in the 5-kilometer. Lawson covered the course in 12:43. Laukli, who had won four consecutive races, placed second in 12:58. Annika Landis finished fourth in 13:14.
Peter Wolter finished second in the 10K for the Panther men in 23:09. Josh Valentine was next in 17th (24:37), followed by Willson Moore in 22nd (24:54).
Alkier covered the two giant slalom runs in 2:14.40 to earn his second win of the season. Erik Arvidsson was fourth in 2:14.95, and Pate Campbell took 12th in 2:16.79. Middlebury was second in the event.
Nina Reichhelm led Middlebury on the women's side, finishing eighth in 2:20.93. Madison Lord was 16th (2:22.73), and Emma Hall was 17th (2:22.95).
On Friday Laukli won the 15K classic in 45:50, Landis took fifth in 46:37, and Lawson was eighth in 47:06 as the Panthers placed second.
Wolter's fourth-place effort (57:40) led the Panther men in the 20K classic. Samuel Hodges (1:00.03) and Moore (1:00.08) finished 13th and 14th, respectively.
On the alpine side, Tim Gavett placing second in the slalom, Alkier was fourth, and Michel Macedo came in 24th place.
Lucia Bailey placed third in Friday's slalom, Hall finished 14th, and Madison Lord came in 23rd.
More News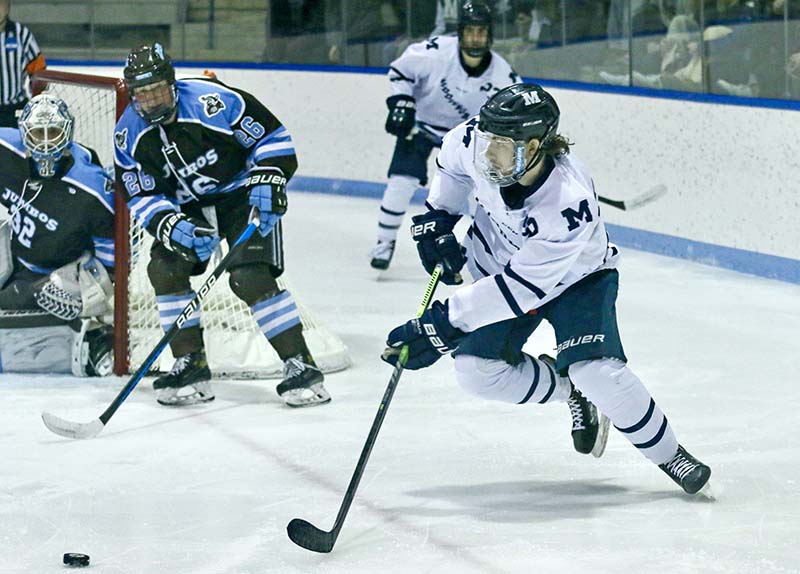 Middlebury College men's hockey surged passed Conn College before falling to Tufts this pa … (read more)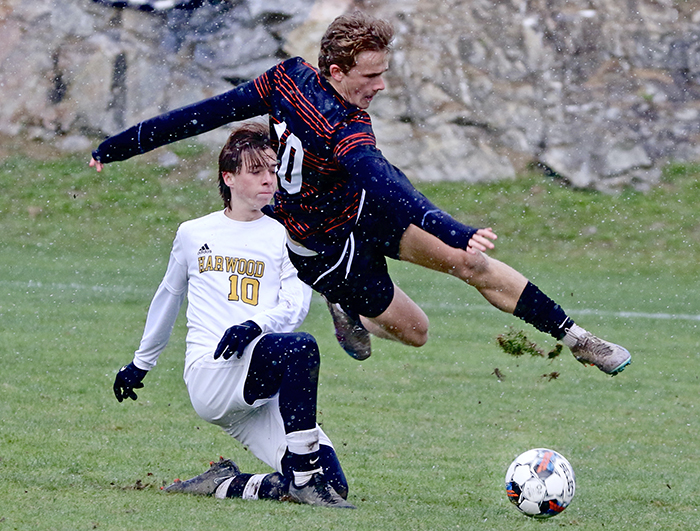 Seven local high school boys' soccer players were named to the Division II or III All-Stat … (read more)
Five area high school girls' soccer players were named either Division I or D-II All-State … (read more)