Arts Beat: Sweet Remains to play on Feb. 14
After the tremendous viral spread of their music in 2016, including the rare milestone for an all-indie band of nearly 20 million plays on Spotify, The Sweet Remains are excited to present live-takes of songs from their three studio albums to date. Founders Rich Price, Greg Naughton and Brian Chartrand lead The Sweet Remains live at Town Hall Theater in Middlebury on Friday, Feb. 14, at 7:30 p.m.
An unusual band on today's music scene, The Sweet Remains is headed by three singer-songwriters, each of whom contribute to the writing and three-part harmonies that define the band's sound. Driven by strong lyrical and melodic writing, their songs easily appeal to fans of modern folk-rockers such as Ray Lamontagne, and John Mayer. However, it is their lush harmonies that distinguish The Sweet Remains from the throngs of guitar-toting troubadours and harken back to the so-called "super-groups" of the '60s and '70s like Crosby Stills and Nash, the Eagles and Simon and Garfunkel.
It was a chance jam session in a Rhode Island hotel room in 2007 that convinced Middlebury College alumni Rich Price and Greg Naughton to join up with Brian Chartrand to form The Sweet Remains. They instantly recognized a musical blend and kinship that would eventually overcome the challenges of solo-careers and geography (they reside in Vermont, Connecticut and Arizona respectively) and set about writing their first album together, "Laurel & Sunset," which was released in 2008. They've since released three studio albums together, a live DVD and CD and toured all over the U.S. and Europe.
Tickets range from $27 to $40 including fees. Tickets may be purchased by calling 802-382-9222, in person at the box office located at 68 South Pleasant Street in Middlebury, Monday to Saturday, noon to 5 p.m., or online at townhalltheater.org.
VALENTINE'S DAY CONCERT AT COLLEGE
Flutist Anne Janson will perform in Robison Hall at Middlebury College's Mahaney Arts Center (MAC), on Friday, Feb. 14, at 7:30 p.m.
Music selections include the "Flute Sonata" by Serge Prokofiev and Claude Debussy's "Trio for Flute, Viola, and Harp." Pairing with the Debussy Trio will be a newly written work by University of Vermont music professor and acclaimed composer David Feurzeig.
Prokofiev's "Flute Sonata" is a monumental work in the flute repertoire, technically challenging and physically tiring with its four movements. Debussy's trio is one of six sonatas he planned to write and dedicate to his wife Emma, though he did not live long enough to write all six. This sonata, written in 1915, is a unique work for the instruments with musical dialogue and sonorities mingling, supporting, and contrasting each other.
The program will also feature the newly written work "Short Songs" by David Feurzeig. These songs are nostalgic in spirit and musical style, looking back to the Impressionist roots of the harp trio with just a subtle hint of post-modernism.
Janson is a member of the Vermont Symphony Orchestra and music instructor at both Middlebury College and the University of Vermont. Joining Janson will be pianist Annemieke Spoelstra McLane, harpist Rebecca Kauffman and violist Stefanie Taylor.
The performance is free and the public is welcome. The MAC is located at 72 Porter Field Road in Middlebury. Free parking is available on Route 30 or in the MAC parking lot off Porter Field Road.
THE NORTHERN THIRD QUARTET AT BRANDON MUSIC
The Northern Third Piano Quartet returns to Brandon Music on Saturday, Feb. 15, at 7:30 p.m., with a program "Beautiful Wanderings."  The group will perform the music of Central European and American music by Beethoven, Debussy, Dvorak, Suk and Vermont composer Don Jamison.
Featured is the world premiere of the string trio "Walking Meditation" by Jamison.
The Northern Piano Quartet will also perform in various combinations, the "Eyeglasses Duo" for viola and cello by Beethoven, "Sonata for Violin and Piano" by Debussy, the "Bagatelles" by Dvorak and Joseph Suk's "Piano Quartet in A minor." This piano quartet, Suk's first chamber work, was initially written as a graduation assignment for his composition teacher (and eventual father-in-law), Antonin Dvorak. The Northern Third Piano Quartet is excited to add this work to their repertoire and to share it with audiences in Vermont.
Violinist Sofia Hirsch, violist Elizabeth Reid, cellist John Dunlop and pianist Alison Bruce Cerutti are among Vermont's top professional musicians.
Founded in 2013, the Northern Third Quartet performs throughout Vermont to both audience and critical acclaim. Recent venues include Spruce Peak, Norwich University, the Barre Opera House and the Brandon Music Concert Series.
Concert tickets are $20. A pre-concert dinner is available for $25. Reservations are required for dinner and recommended for the show. Venue is BYOB. Call 802-247-4295 or e-mail [email protected] for reservations or for more information. Brandon Music is located at 62 Country Club Road in Brandon.
2020 STAGED READING SERIES AT THT
Middlebury Acting Company's (formerly Middlebury Actors Workshop) Cutting Edge Staged Reading Series begins its fourth season of provocative, relevant and intelligent plays with "Precession" by Emily Rosenbaum on Sunday, Feb. 16, at 4 p.m., in the Byers Studio at Town Hall Theater. 
Directed by Rebecca Strum, the cast includes Harry McEnerny V as Heinz and Sam Finn Cutler as Rudy with Frankie Dunleavy reading stage directions. Author Emily Rosenbaum will attend and join the cast for a talkback and refreshments after the performance.
The play is based on historical events. At the end of World War II, the U.S. military needed to interrogate and process high-level German prisoners of war. They brought them to Fort Hunt, Va., to a program so secret it was known only by its mailing address, P.O. Box 1142. The interrogators were mostly young Jewish immigrants who had come to the United States fleeing the Nazis as teenagers. They spoke fluent English and were now U.S. citizens serving in the army, but they also spoke German and understood German culture. Many of them had left family members behind.
In the play, Heinz, a prominent German scientist, who has surrendered to U.S. forces in 1945, is interrogated by Rudy, a Jew, from Heinz's hometown, who escaped Poland as a child. Does Heinz have information about Rudy's family, or is he hoping to manipulate the younger man?
Suggested donation $10. For more information, visit townhalltheater.org.
LOUISE BOURGEOIS DOCUMENTARY AT THT
Town Hall Theater in Middlebury will be presenting "Louise Bourgeois: The Spider, the Mistress and the Tangerine," a cinematic journey inside the life and imagination of an icon of modern art, on Wednesday, Feb. 12, at 11 a.m.
As an artist, Bourgeois has for six decades been at the forefront of successive new developments, but always on her own powerfully inventive and disquieting terms. In 1982, at the age of 71, she became the first woman to be honored with a major retrospective at New York's Museum of Modern Art. In the decades since, she has created her most powerful and persuasive work, which has been exhibited, studied and lectured on worldwide.
Great Art Wednesdays is a series of matinee film screenings on Wednesday mornings featuring full-length documentaries on the big screen about history's greatest artists and artworks — from the past to the present day.
The run time is 99 minutes. Tickets are $13/$8 including all fees. Tickets may be purchased by calling 802-382-9222, at the box office located at 68 South Pleasant Street in Middlebury, Monday to Saturday, noon to 5 p.m., or online at townhalltheater.org.
INTERNATIONAL FILM SERIES
The 2019-2020 Hirschfield International Film Series continues on Saturday, Feb. 15, at Middlebury College, with the 2019 Sweden/Georgia/France film "And Then We Danced," directed by Levan Akin.
A passionate tale of love and liberation set amidst the conservative confines of modern Georgian society, "And Then We Danced" follows Merab, a devoted dancer who has been training for years with his partner Mary for a spot in the National Georgian Ensemble. The arrival of another male dancer, Irakli — gifted with perfect form and equipped with a rebellious streak — throws Merab off balance, sparking both an intense rivalry and romantic desire that may cause him to risk his future in dance as well as his relationships with Mary and his family.
The film, in Georgian with English subtitles, will be shown at 3 and again at 8 p.m., in Dana Auditorium, on College Street (Route 125). It's free. Some of the films in this series may be inappropriate for children.
NEW EXHIBIT AT COLLEGE
A new exhibit, "Weimar, Dessau, Berlin: The Bauhaus as School and Laboratory," opened last week at the Middlebury College Museum of art. An opening reception will be held this Thursday, Feb. 13, in the Mahaney Arts Center and the Museum, at 4:30 p.m.
The Bauhaus (1919–1933) was an experimental school, a modern laboratory for artistic innovation. In three different German cities over a period of 14 tumultuous years, three different artistic directors, their colleagues and students challenged the traditional hierarchy of the arts by placing the fine arts, design and architecture on equal footing. This exhibition considers not only the Bauhaus' far-reaching influence on the practice and teaching of art, design and architecture, but also its enormous social and political impacts.
The exhibit, which runs through Sunday, April 19, is free and the public is welcome.
MUSIC SERIES AT OCB
As part of the 2020 Music Series at Otter Creek Brewing, Rick Webb, will be performing at 5 p.m. on Friday, Feb. 14, in OCB's pub space. Webb (one half of The Idiots) will be performing solo this time and melting hearts on this Valentine's Day show. Otter Creek Pub Space is located at 793 Exchange Street in Middlebury. For more information, call 802-388-0727.
More News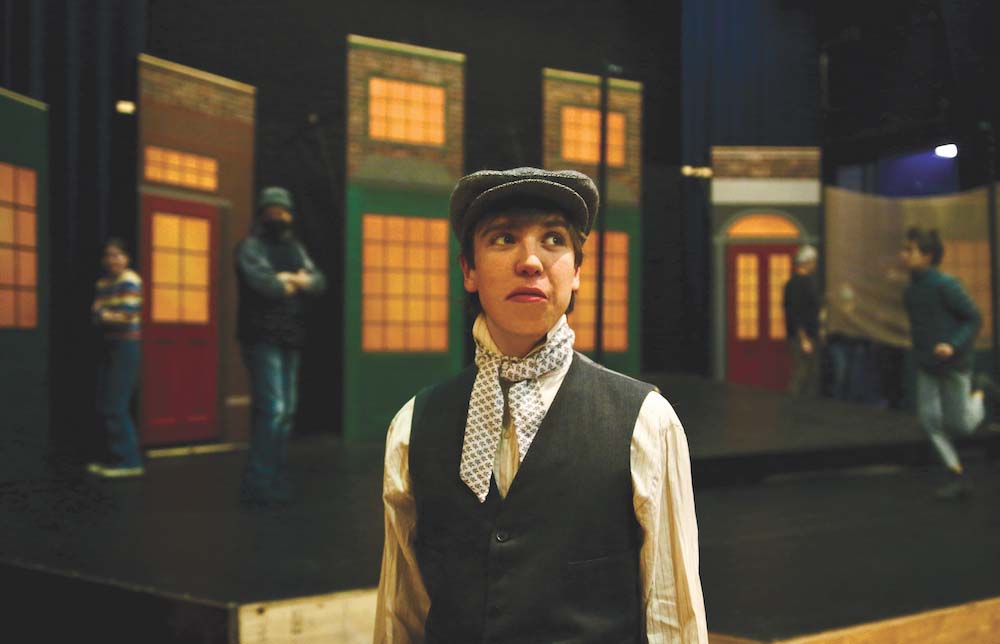 From the magical moment just before Christmas of 1843 when Charles Dickens released his no … (read more)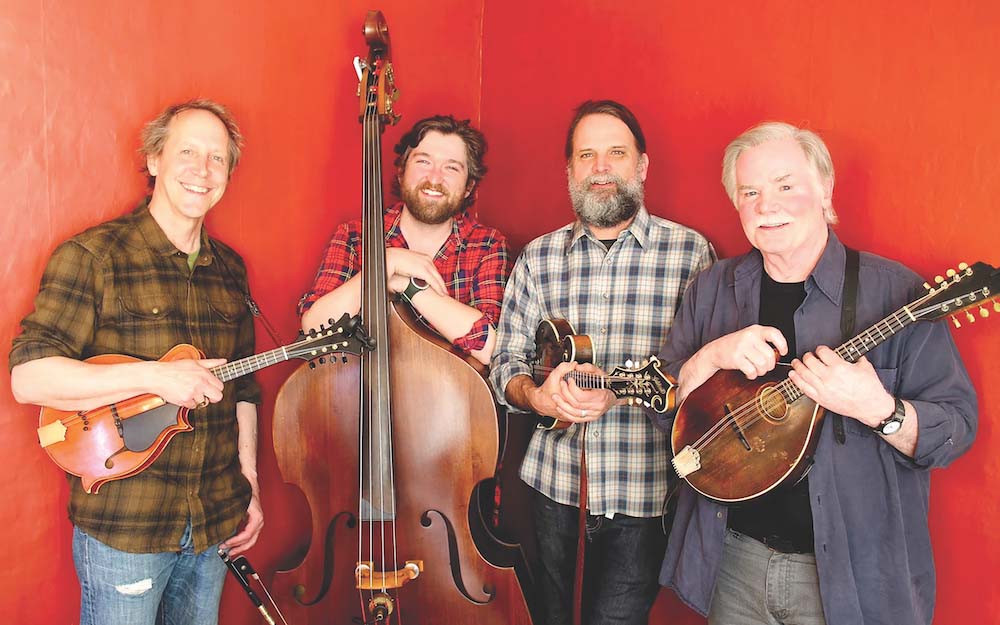 The trio of Jamie Masefield, Will Patton and Matt Flinner brings together three of Vermont … (read more)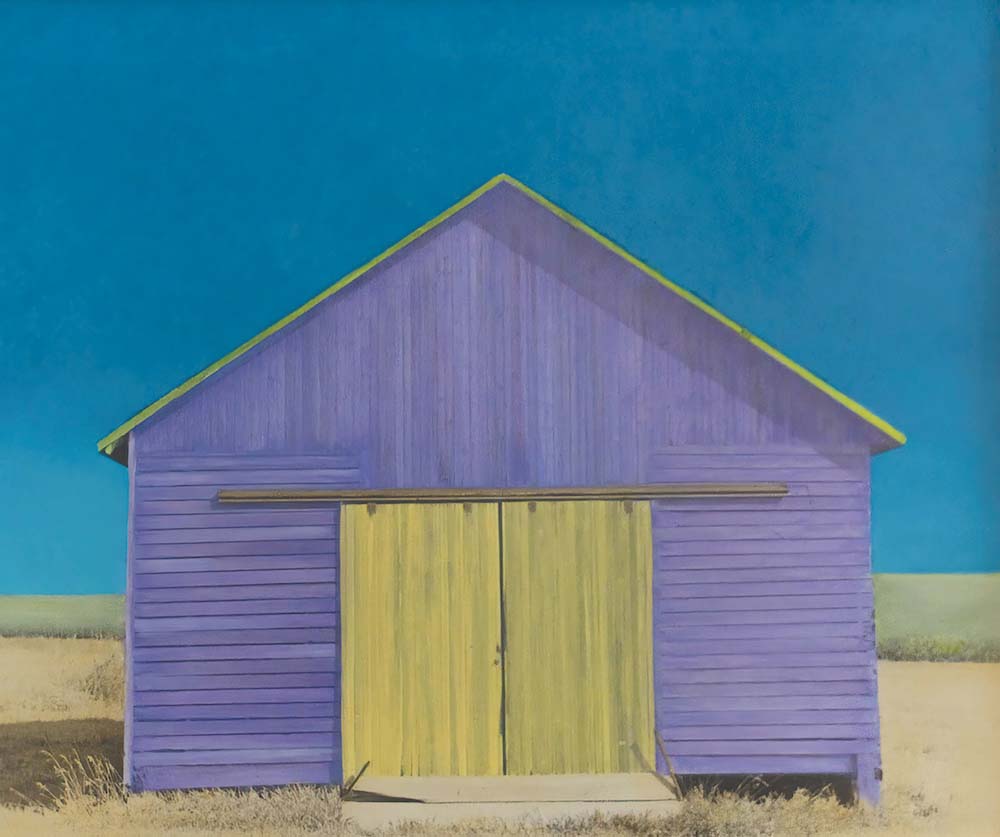 Edgewater's two galleries in downtown Middlebury will open two new exhibits for the holida … (read more)