Mountain bike trails planned for city park
VERGENNES — Vergennes-area residents should be able to ride their mountain bikes on a new trail network right within city limits by this summer.
Shelburne resident Scott Hardy — whose future plans call for a move to Vergennes — has spearheaded an effort to build new bike trails on the city's wooded MacIntosh Park, which lies on the east side of Comfort Hill in the city's north end.
The Vergennes City Council blessed the project late last year by supporting a $5,000 grant Hardy successfully applied for along with the Addison County Bike Club (ACBC), of which he is a board member.
The club and its roughly 180 members have established bike trails in Middlebury and East Middlebury and are also eyeing trails in Bristol, Hardy said. They have been built with volunteer labor, with many club members stepping forward.
Hardy, a bike enthusiast himself, hopes to see volunteers doing some trail building in MacIntosh Park as soon as conditions permit in the park's woods, with trails ready for use by early summer.
"It all depends on the spring snow-pack, when things dry out, when we can get going," he said. "I'd say sometime in June or July."
With any luck and a decent amount of help, this year riders will be able to use a half-mile outer loop around the perimeter of the 11.95-acre park and a 0.6-mile loop winding mostly inside the outer circuit.
"Ideally we can do it all. It just depends on how many volunteers (we get)," Hardy said. "So far the Addison County Bike Club has done everything without (machines). It's been 100% volunteer."
Some work has already begun, Hardy said.
"We are marking the trails out now, focusing on an outer loop for easier riding, thinking younger ages, then a more moderate set of loops in/over the ridge," he said.
Volunteers will work on trails about three feet wide when the heavier labor begins, and include water bars and sluices to prevent erosion.
"We have to clear some puckerbrush and clear some invasive species out of the area. We're not going cut down any large trees. The idea is to make a path around. Obviously you have to worry about erosion, and you have to make sure the trail is built well to drain water so you lessen the maintenance of it over time," Hardy said.
Some earth will have to be moved by hoes and pick-axes, as well, but Hardy said bedrock underpins the park and makes the terrain ideal for trails. 
"There's bedrock up there, so there will be places the rock is exposed. So we'll try to utilize that to our advantage. We'll use sort of a cut-and-fill approach, what they call side-hilling, where you cut on one side and then you build up a berm on the back side," he said.
Hardy plans to hold a meeting in Vergennes within a month or so to explain the project and recruit volunteers. He will publicize it on social media and in the Independent. 
Other hoped-for MacIntosh Park improvements, such as a parking lot and a pump track (a dirt-track circuit with banked curves and jumps that Hardy calls "kind of like a skate park for mountain bikes"), might take more money and machines (including Hardy's tractor and its backhoe attachment).
"We hope to continue to raise more funds over time and expand over time. We need to see how far the $5,000 brings us and how much we can get done with hand-built trails," Hardy said. "We would accept more donations or grants through the ACBC nonprofit status."
City officials back the bike trails. As well as council support, Vergennes Planning Commission Chairman Shannon Haggett said there was a "general consensus around the table" among planners that the trails were a good idea, and Haggett noted that city recreation committee chairman Tim Cook spoke in favor of the plan before the council.
"It fits in with everything else the recreation committee is trying to do," Haggett said.
Area residents in a 2012 recreation survey also supported the concept. In the survey, 124 area residents were asked, "What would you like to see more of in Vergennes?" The top response, from 82 residents, was "Parks/recreational facilities."
Another question asked, "What type of new recreational area/facility do you feel would most benefit the greater Vergennes community?" The most popular response, at 95, was "Bike/walking path."
Hardy noted the trails will also be suitable for running, walking and bird watching. But he looks forward to some day joining people hopping on bikes heading to a neighborhood trail network. 
 "We hope this is an attractive feature for the town and recreation department to get more kids outside doing fun things within the city limits," he said. "Many residents drive to Hinesburg and other locations to ride, so this gives them an option to ride right outside their back door after school or work."
Andy Kirkaldy may be reached at [email protected].
More News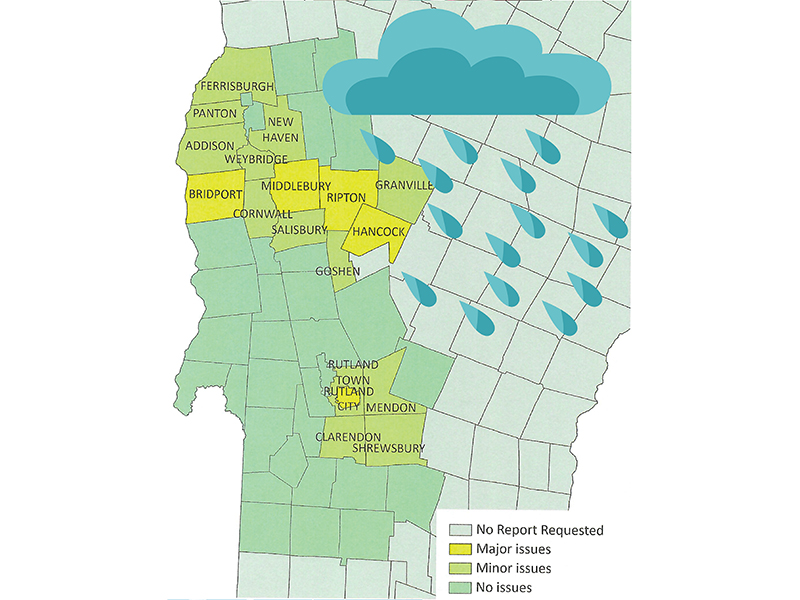 Local towns may get federal money to pay for more than a million dollars in cleanup and re … (read more)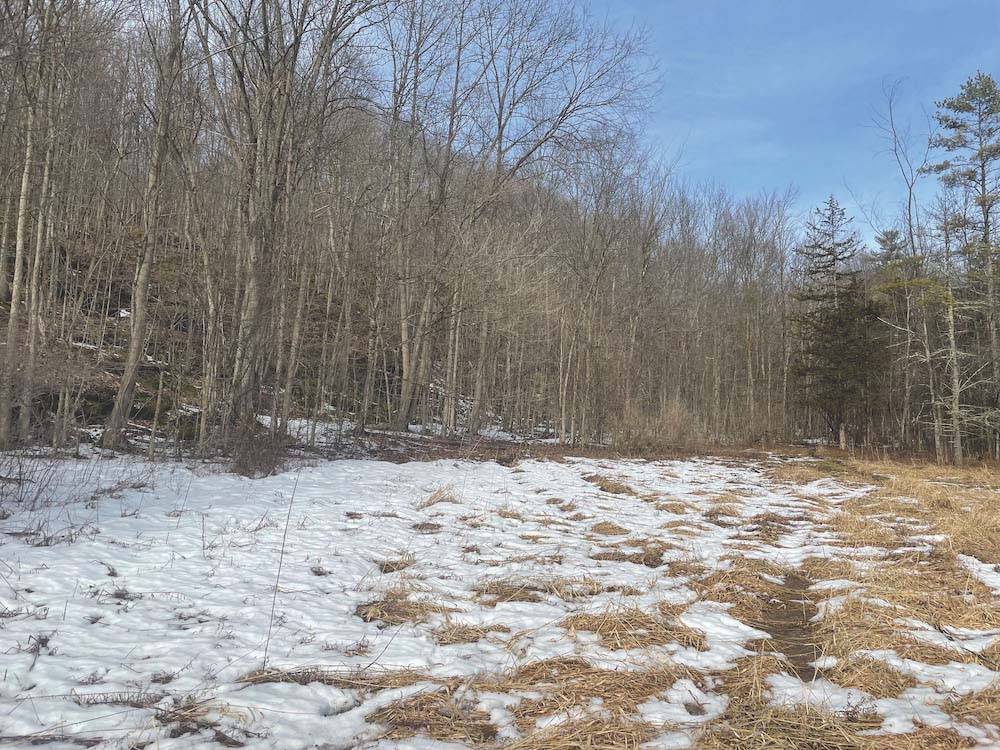 The Vermont Fish and Wildlife Department is putting $566,667 in grant money toward conserv … (read more)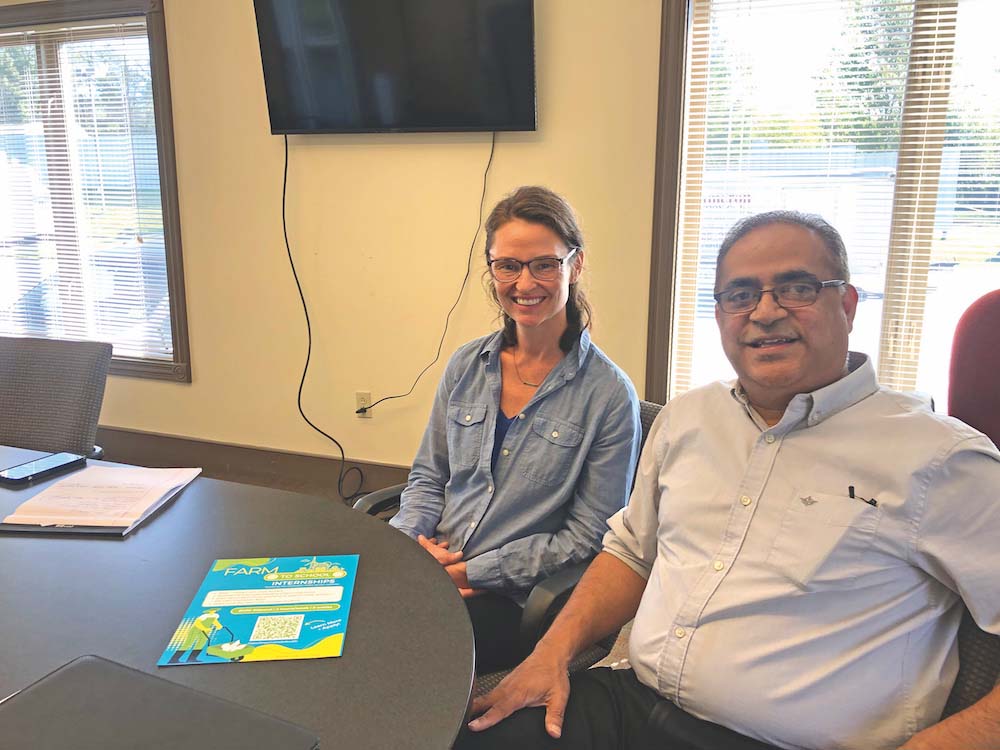 Like most things, the future of agriculture in Vermont lies in the hands of younger genera … (read more)