Students receive TaeKwon Do black belt ranking
ADDISON COUNTY — Regardless of how much a person knows about martial arts, everyone understands the importance of a person receiving black belt in that art. Reaching black belt is a major accomplishment that requires years of training, dedication, hard work and focus. Statistically, out of 100 students that start a martial art, only 10 make it to black belt. During 2019, Master Kellie Thomas (6th degree black belt) owner and head instructor of TaeKwon Do KICKS promoted 39 students ranging in age from 7 to adults to different black belt ranks. 
All martial arts black belt requirements are different and most people do not realize that there are different degrees of black belt. In TaeKwon Do it takes a student training an average of twice a week, every week, for three to four years to receive first degree black belt. It takes a student training an average of twice a week, every week, for two years to be promoted from 1st degree to 2nd degree black belt, and to receive third degree black belt the student has to train another three years. For every degree it takes that many more years to obtain that level. 
Besides the training time in class, the actual black belt testing is six to seven hours long regardless of the age of the student. During this testing students must perform nine to 15 patterns, do three different board breaks, demonstrate self defense with and without weapons, spar, prepare a personal demonstration, write an essay, and perform many other skills. 
The following Addison County students have done the work and received a Black Belt rank in 2019: 
1st Degree: Aubree Brown, 8, Middlebury; Haylee Clark, 9, Middlebury; Rory Couture, 12, Ferrisburgh; Tucker Couture, 10, Ferrisburgh; Blanca Jenne, adult, Cornwall; Marcus Jenne, 10, Cornwall; Morgan Jenne, 13, Cornwall; Preston Kean, 10, Middlebury; Mady King, 10, Bristol; Alex McGuire, adult, Vergennes; Zack Norris, 14, Vergennes; Lexi Orleans, 12, Orwell; Noah Smith Sabourin, 13, New Haven; Eli Schondube, 10, Vergennes; Lydia Tupper, 9, Orwell; and David Wolniewicz, Adult, Vergennes. 
2nd Degree: Tyler King, 15, Bristol; Michaela Kubacki, adult, Middlebury; Brody McGuire, 13, Vergennes; Liam McGuire, 10, Vergennes; Soledad Pareja, 11, Middlebury; Charlie Reiderer, 10, Granville; Remy Smith, 13, Whiting; Jackson Trump, 12, Middlebury; and Izaak Wolniewicz, 10, Vergennes. 
3rd Degree: Sylvie Henley, adult, Monkton. 
More News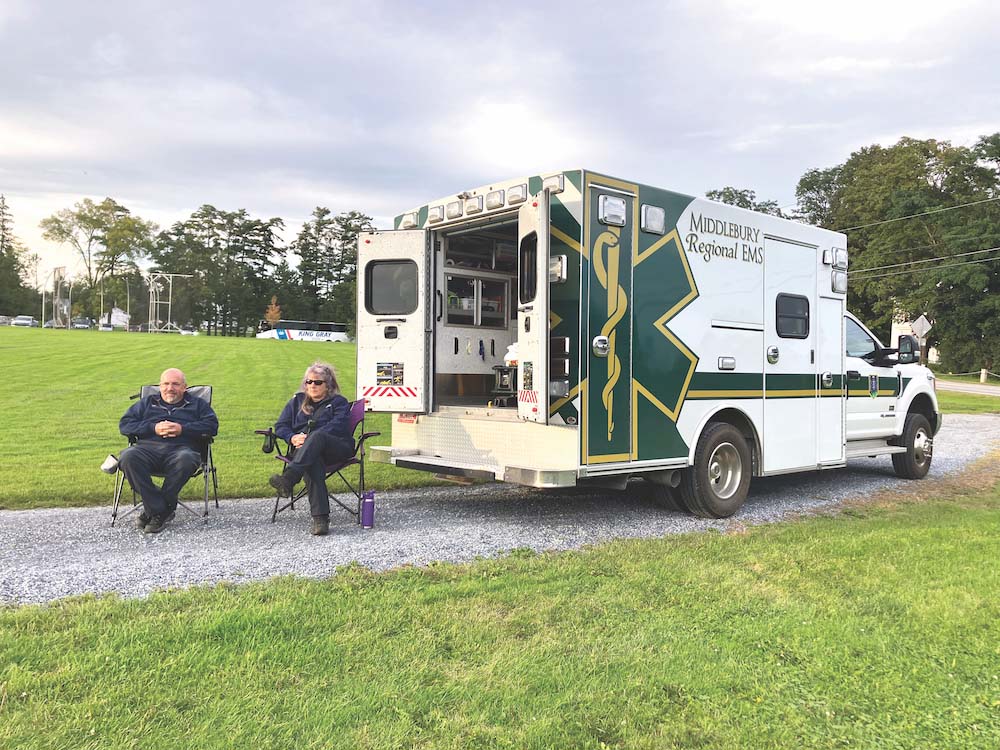 Middlebury Regional Emergency Medical Services wants to eliminate its annual Town Meeting … (read more)
Middlebury police are investigating the death of a Middlebury College junior and say the p … (read more)
In the course of her almost 101 years on Earth, Vergennes resident Margaret Clifford, bett … (read more)