Addison to field a 4% hike in town spending
ADDISON — The Addison selectboard on Thursday adopted 2020-2021 administrative and highway budgets for voter approval on Town Meeting Day that would together increase town spending from the current year by about 4%, or about $47,500, to $1,157,841.
That figure does not include about $57,000 of charitable requests that residents will vote on individually.
It does include separately warned proposals to spend $774,037 on town roads and $383,804 on the rest of Addison's government functions.
The tax impact of the spending increases will be offset by fund balances in both the highway budget ($33,220) and administrative budget ($24,044).
The board proposes to boost road spending by a little more than $10,000, or around 1%. The new salt and sand shed approved at Addison's 2019 town meeting is not reflected in the 2020-2021 budget, according to Town Clerk and Treasurer Marilla Webb.
The proposed administrative budget is up by more — about $37,500, or almost 11%.
The biggest driver is a plan to add a part-time position in the town clerk's office that would add $15,600 to the budget. Webb, like other clerks around the county and state, said the demands on town office workers have steadily increased, in part because of more state requirements, including keeping vital records and operating elections.
"They've touched a lot of different aspects," Webb said. "It's a lot."
Webb said she and Assistant Clerk and Treasurer Billie Jo Forgues also could use help dealing with the public while they work on the town's business, and would like to train someone to help with those tasks for backup if one of them is out of the office.
Another significant driver in the proposed selectboard administrative budget is $10,000 for an audit expected in advance of a bond proposal that Addison expects to make for a community septic system to serve the fire station, the Addison Community Baptist Church, and Addison Town Hall.
Addison hopes at some point to renovate its long-vacant town hall into new town offices. It had been owned by the church, which agreed to deed it back to the town in exchange for functional septic service. Addison has an easement on land to the west of Addison Central School and the clerk's office on which to install an in-ground system to serve the three buildings.
The administrative budget also includes $5,000 for new computers and $3,300 to run the primary and general elections.
More News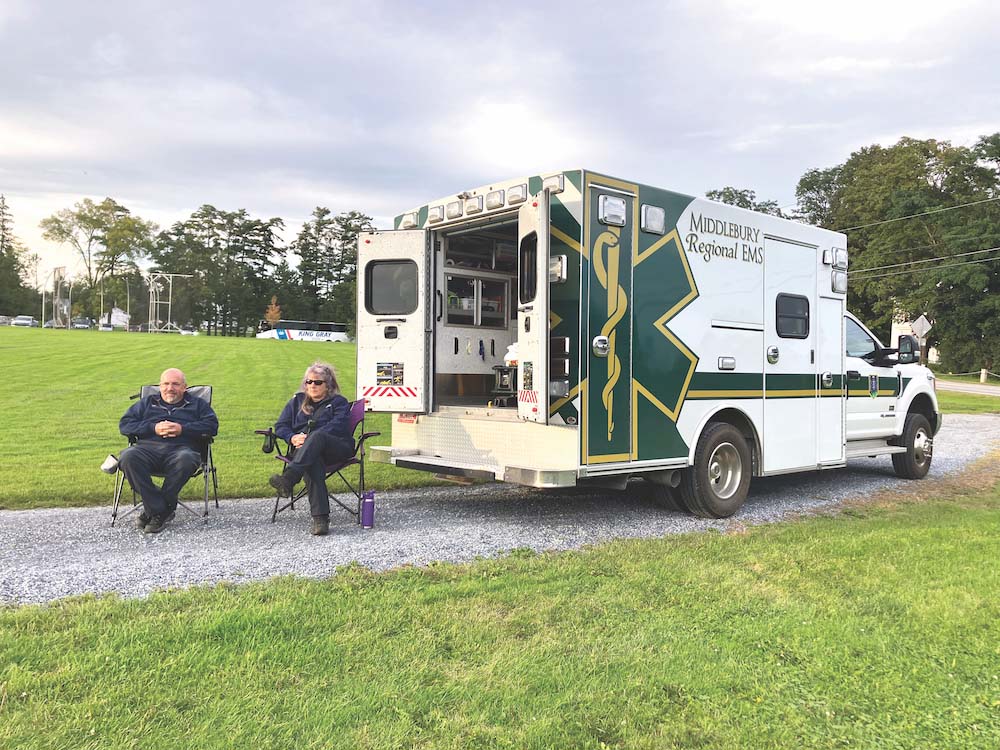 Middlebury Regional Emergency Medical Services wants to eliminate its annual Town Meeting … (read more)
Middlebury police are investigating the death of a Middlebury College junior and say the p … (read more)
Vergennes resident Margaret Clifford offers nearly a century of recollections, from losing … (read more)