MUHS boys' hockey nips Wolves
SOUTH BURLINGTON — The Middlebury Union High School boys' hockey team got a late goal from Tucker Stearns on Saturday to edge host South Burlington, 2-1.
The Tigers took a 1-0 lead in the second period on an unassisted Hale Hescock strike, but the Wolves' Zeek Erickson tied the score at 6:30 of the third period.
Stearns netted the game-winner at 12:06, with assists from fellow defensemen Abel Anderson and Matthew Kiernan.
Tiger Eddie Hodde made 11 saves as MUHS improved to 6-5, and SB goalie Ted Hopper stopped 26 shot for the 1-10-1 Wolves.
The Tigers will host Rutland at 7 p.m. on Tuesday, immediately after the 7-5 Tiger girls' team hosts Harwood at 5 p.m.
More News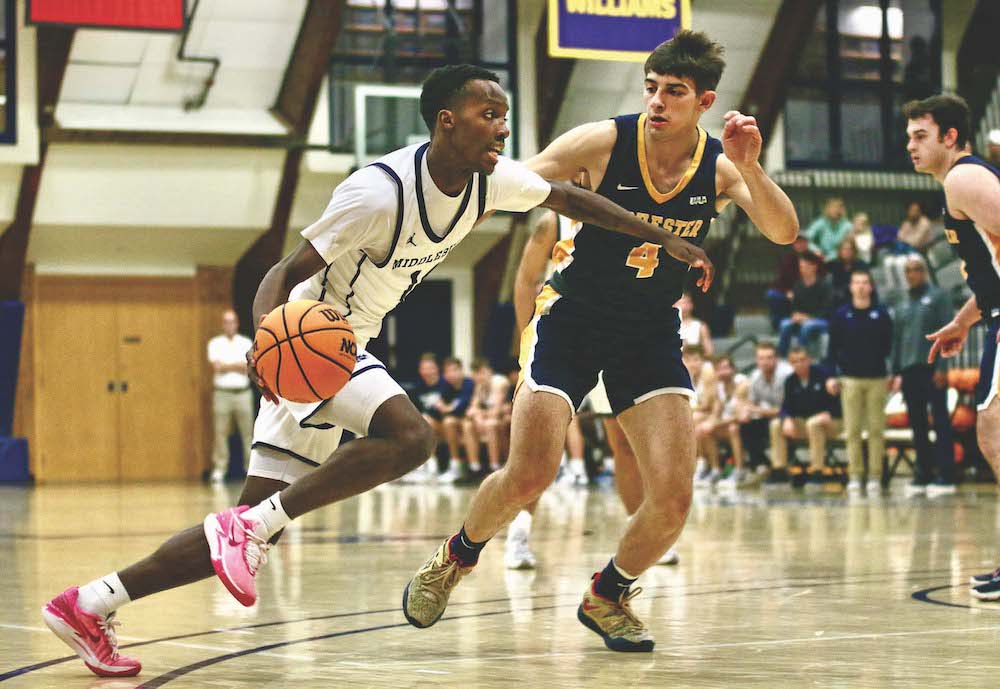 The Middlebury College men's basketball team dropped a pair of home games to teams in the … (read more)
The Middlebury College women's basketball team split a pair of games this past weekend at … (read more)
The Middlebury College women's hockey team lost one game and settled for a tie in another … (read more)