Vermont State Police Log: Crime spree blamed on Bridport man
ADDISON COUNTY — Vermont State Police are blaming a Bridport man for what appears to be a one-man crime wave between August and November of last year.
After a five-month investigation, Vermont State Police on Jan. 7 announced they had cited Japheth Kehoe, 35, for multiple counts of theft, burglary and fraud.
Addison County Sheriff's Department deputies took Kehoe into custody on Jan. 3 for unrelated charges. Troopers' investigation led them to cite Kehoe for four counts of false pretenses or tokens, and one count each of burglary, receiving stolen property, unlawful mischief, unlawful trespass, petit larceny, and forgery and counterfeiting of papers and documents. The alleged victims of the theft and fraud cases include the National Bank of Middlebury, Pratt's Store in Bridport and at least two Bridport residents.
Troopers did not release more information on their allegations, but said they would outline the details of their investigations in affidavits that will become public after Kehoe is arraigned. Due to the complexity of the case and the number of charges, he will appear in court to answer the charges on two separate occasions, the second of which is Feb. 24.
In other recent activity, troopers:
•  Were called to investigate a burglary that occurred at the Bristol Country Store on Route 116 South in Bristol on Jan. 8. Police said that someone broke a side window to gain entry to the store, and stole beer, a few cartons of cigarettes and some cash register change — but no cash. Video footage from the store's surveillance camera shows the incident occurred at about 9:30 p.m., a trooper said. The assailant was wearing a dark colored sweatshirt with a hood, dark colored gloves and dark colored pants and shoes.
Anyone with information on this burglary is asked to contact the Vermont State Police, New Haven Barracks, at 802-388-4919.
•  On Jan. 9 at a little before 10 p.m. encountered an intoxicated driver at the intersection of Munger Street and Quarry Road in Middlebury. They cited the driver, identified as Hunter Prim, 19, of Middlebury, for driving under the influence.
•  On Jan. 10 announced that they had cited Greg West, 28, of Bristol on two counts of aggravated assault, two counts of reckless endangerment and one count of interference with emergency services. West was shot by state troopers last month during a confrontation at his home on Lower Notch Road.
This charge comes after a Dec. 3 911 call, where one of West's relatives told police that West was drunk, threatening, and causing damage to their Bristol home. West had a shotgun, and the relative was concerned for the safety of several children in the house.
State police, along with Bristol police, found West outside his home, armed with a shotgun. Despite attempts to de-escalate the situation, West refused to drop the weapon and state troopers fired their patrol rifles, striking him multiple times. They then gave West first aid, and he was later transported to UVM Medical Center.
Two of the three police officers involved in the incident will remain on administrative duty until the Attorney General's Office and Addison County State's Attorney's Office complete an incident review.
•  On Jan. 13 at 11 a.m. received a call to check on the welfare of a man at a home on Route 116 in Bristol. While on the scene, troopers learned that David Pratt, 39, of Bristol had an active arrest warrant. After Bristol Rescue Squad arrived on the scene to give Pratt medical treatment, troopers transported him to Marble Valley Regional Correctional Facility.
More News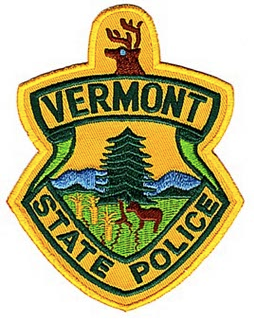 Police have not yet determined whether they will charge a youth in the killing of a Waltha … (read more)
A Vergennes police officer was the first law enforcement official to respond to a home on … (read more)
Vermont State Police operating out of the New Haven barracks dealt with two violent incide … (read more)