New city manager excited about his post
I fell in love with government … I could see the implications of my actions directly. I could work hard and make my community a better place.
— Daniel Hofman
VERGENNES — It took a few years after earning his 2012 undergraduate sociology degree from the University of Albany for new Vergennes City Manager Daniel Hofman to find what he calls his true calling — government work.
After putting himself through college, Hofman, a Poughkeepsie, N.Y., native, at first was not sure of his career path. With jobs for sociology majors scarce at the tail end of the recession, Hofman ended up handling paperwork for an Albany trauma center.
"The helicopters would fly in and drop off these crazy traumas, and I would have to be in rooms once in a while with them," he said. "I really grew up very fast post-college graduation, and thought about life more."
His parents' career paths eventually influenced him. Hofman said his father was an entrepreneur, and through him Hofman took an interest in the basics of financial management.
"I grew up learning how he operated his businesses," Hofman said.
His mother worked in county government in bookkeeping, Hofman said, "and they really treated her well."
He decided a blend of those two careers made sense.
"The business side of me and what my mother experienced made me look into government, pretty much," Hofman said.
He enrolled again in the University of Albany, this time to earn a master's in Local Government Management, and became a code enforcement officer for the city of Albany's Department of Buildings and Regulatory Compliance.
The result?
"I fell in love with government," Hofman said.
He explained why.
"I could see the implications of my actions directly. I could work hard and make my community a better place. And I found out, again, I wanted to so something in business, and I found out you could do the business of government. What better business is there?" he said. "You're doing good things for the people, and it's not all about the almighty dollar. It is, because you want to get the biggest bang for your buck and do efficient things with taxpayer dollars."
By in June 2018 Hofman had a new job: assistant town administrator and finance director for Allendale, S.C., and three months later he had his master's degree. In December 2018 he became Allendale's interim town administrator, and from April 2019 to December he was the Guyton, Ga., city manager.
Hofman believes his studying and background prepared him for the Vergennes job.
"I like to think I'm lot more experienced than many 29-year-olds out there. I was a city manager, town administrator, code enforcement officer. I have a master's degree, so I'm ready to go," he said.
ON TO VERGENNES
Still, Hofman is happy to have experienced hands in charge of the city departments — Jim Larrow at public works, Rick Chaput for the sewer system, Police Chief George Merkel, and Fire Chief Jim Breur.
"I feel very lucky to have the vast amount of experience that is here in my department heads, police, public works, treatment plant (he hadn't met Breur, who walked in to introduce himself during a Monday interview). They have so much experience," Hofman said. "(City Clerk) Joan (Devine) in administration is leaving, but I have a couple months with her, at least."
On Monday Hofman, fresh off two days of tutoring from departing City Manager Matt Chabot, was working to familiarize himself with his new surroundings and job. Fortunately, he said, his background has been helpful.
"It's a lot. It's a lot with any job, though, anywhere you go. I've been told this by managers who've managed huge governments: The smaller governments are a lot of times harder than that larger governments to manage because you're wearing 50 hats," Hofman said. "A lot of times you have to get down in the weeds. Again, I'm used to that from my prior lives at other jobs."
The Vergennes job appealed to him because of those parallels, in fact.
"There are strong comparisons to my prior experience. The town of Allendale, the city of Guyton have almost identical sized budgets. The personnel makeups were very similar," Hofman said. "I knew that I could jump into this role with my experience and be a great asset immediately here."
Hofman's stay in Guyton was marked by a dispute with its mayor, who fired him in July. But the city council reinstated him in the fall, and Guyton paid his legal fees. According to news reports the mayor has also fired other city officials.
Hofman's résumé also states he remained "resilient and calm in the face of controversy."
Vergennes Mayor Jeff Fritz said the city council went over the issues in depth with Hofman and came away convinced that he bore no blame.
Hofman was reluctant to go into detail on the record on what was clearly a painful episode. Earlier, however, he was asked an unrelated question: What should residents know about him?
"I'm a really hard worker, and I'm dedicated to ethics and efficiency in government. I stand behind the management code of ethics," he said. "I'm going to do the best job as I can as the city manager. I'm very publicly motivated. I'm not motivated to make money. I'm motivated to do a good job as a city manager, as a public servant."
Hofman hopes for a long stay in Vergennes. He and wife Lacey, who are now renting in Bristol, also still have family not far away in the Albany, N.Y., area, and Hofman said he appreciates what the area has to offer.
"I'm a big skier. They didn't have much of that in South Carolina or Georgia. It's flat and hot down there. Skiing, hiking, backpacking, fishing, hunting — I'm a big outdoors person. That's why Vergennes is a perfect fit for me, honestly. I love being up here," he said. "It's got all the natural amenities I could ask for."
Hofman said he and Lacey envision sticking around not only because he wants to ski but also to implement a long-term capital-improvement plan for Vergennes.
"We wanted to settle down somewhere. I want some stability in my life. I see this as a place I can settle down and have a family with my wife, just put my boots on and work hard," he said. "This is a great place, and I'm happy to be here."
More News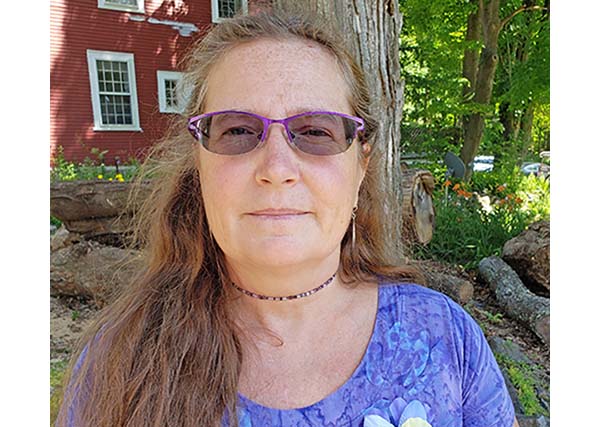 Learn about the disease in a documentary film by a local woman who knows first hand. Plus … (read more)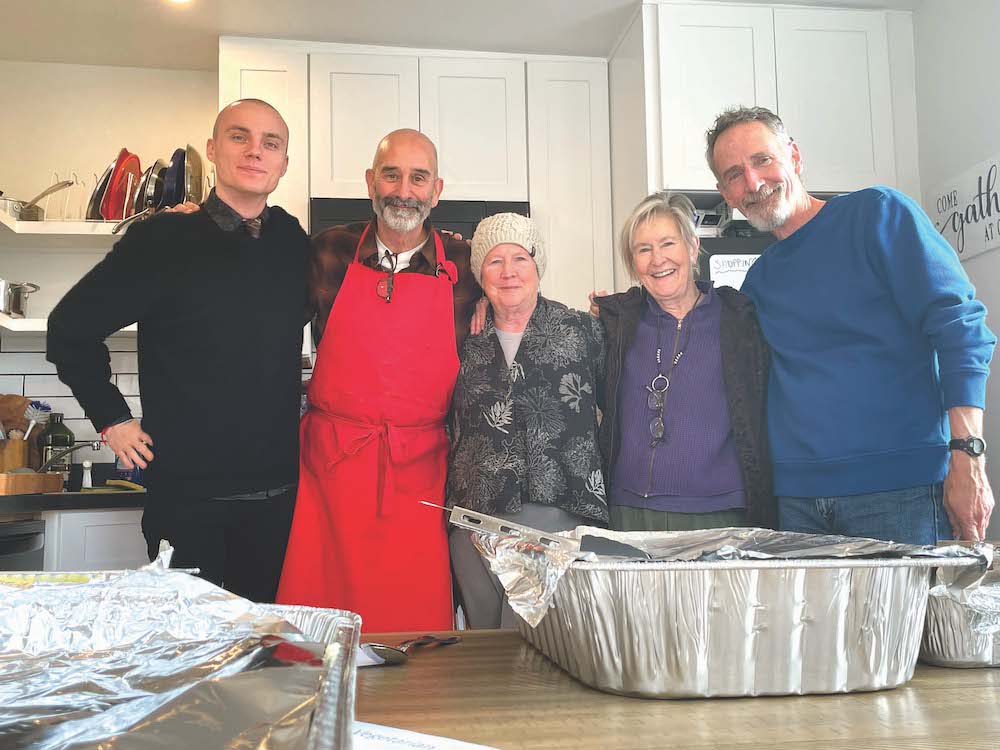 This past Thanksgiving, Nov. 23, saw almost 60 people converge upon the 1,400-square-foot … (read more)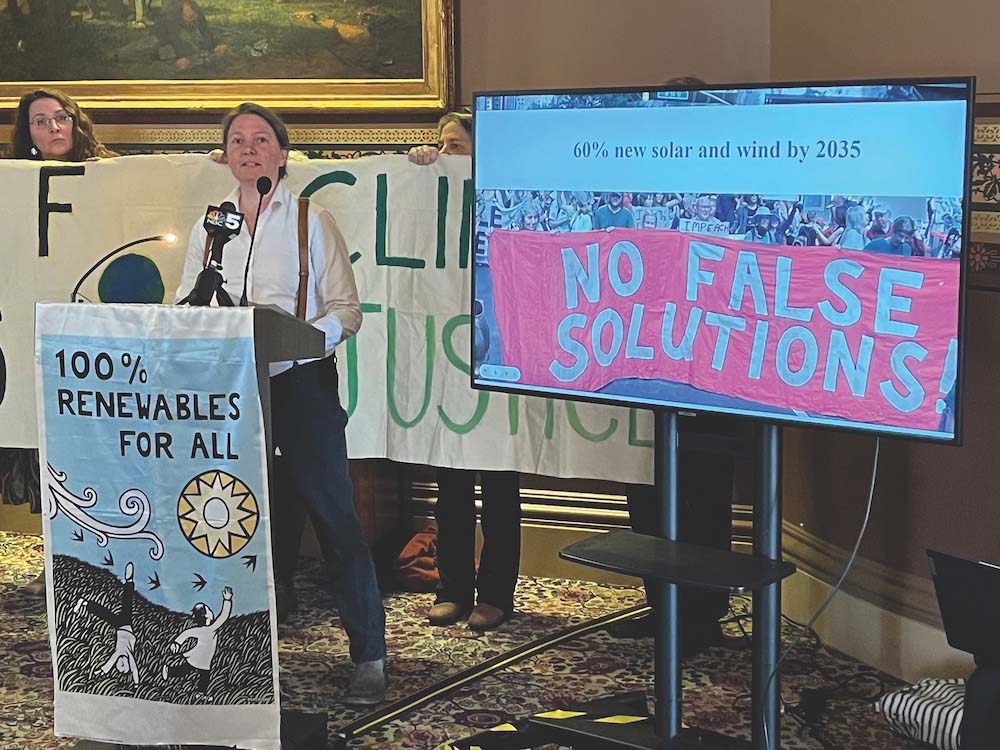 Two state lawmakers are urging Addison County folks not to ease up on efforts to battle cl … (read more)