Four ACSD board members seek new terms
MIDDLEBURY — The ongoing transition to an International Baccalaureate (IB) curriculum and the potential shuttering of one or more local school buildings are among the issues driving re-election bids by all four of the Addison Central School District board members whose terms are due to expire this March.
The ACSD board members who will seek new three-year terms are Victoria Jette and Mary Gill of Middlebury, Suzanne Buck of Bridport, and Jennifer Nuceder of Salisbury. All four were elected without opposition back in 2017.
ACSD includes the elementary schools in Bridport, Cornwall, Middlebury, Ripton, Salisbury, Shoreham and Weybridge, as well as Middlebury Union Middle and High Schools.
Candidates for local municipal and school offices have until Jan. 27 to file petition papers with their town clerks in order to appear on the March 3 Town Meeting Day ballot. The Independent will publish a full list of confirmed candidates on Thursday, Jan. 30.
It's been a busy three years for the ACSD board, and the next three aren't expected to get any calmer. Buck, Gill, Jette and Nuceder have all played roles in the ACSD's formative stages, which included the creation of a single budget to cover K-12 education expenses for all seven member towns.
The board last April held a series of community forums about aging ACSD facilities and a related master plan that will reveal the condition and repair needs for all the district's school buildings. That facilities master plan will help inform the ACSD board as it considers which buildings are critical to the district's educational mission, and which might be expendable.
As part of that discussion, the board will take into consideration student enrollment, which has been level or declining in virtually all of Vermont. And enrollment at the ACSD's seven elementary schools will take another hit during the fall of 2021, when sixth-graders are slated to transition to MUMS in a move aimed at solidifying the district's IB "Middle Years Program."
The prospect of school closings has drawn early opposition from residents in ACSD communities like Ripton and Weybridge, which have elementary school student populations well under 100. As previously reported by the Independent, school-closure opponents recently circulated a petition designed to force a Town Meeting Day vote on changes to the ACSD charter that would give local voters more of a say on proposed school closures and how board members are elected.
Declining enrollment is also putting a pinch on school budgeting. An initial draft of the 2021-2022 ACSD budget placed the district roughly $100,000 above a state-prescribed school-spending threshold.
District officials have produced a second draft, using more complete state aid info, that places the budget below the state's spending threshold. But barring a surge in student numbers, ACSD — and other school systems — could be tangling with the state spending threshold for years to come.
The Independent recently reached out to the four ACSD board incumbents to confirm their election plans and get a sense of their priorities for the next three years, should they be returned to office. Here's what they had to say:
SUZANNE BUCK
"I am running for another term because I am a strong believer in community service, and I would like to continue with the work we are currently involved in," Buck said. "Our facilities master plan is nearing completion and there will be many decisions that need to be made. We have, and will continue to do, important community engagement as we work together, learn from each other, and strive to provide educational opportunities for all students."
Buck also serves as the ACSD's representative to and the chairwoman of the Patricia Hannaford Career Center board. She'd like to continue serving both panels.
"Both boards are actively involved in community engagement, and the career center is also moving towards becoming the only career technical center in Vermont to offer IB classes," Buck said. "I feel that my past experience as a school board member on the Bridport school board, my current experience on the ACSD and Hannaford Career Center boards, and my background as a special educator gives me a different perspective as we look at how best to meet the needs of all of our students. I would welcome the opportunity to serve for another three years."
MARY GILL
Gill is hoping to see a big field of candidates vying for seats on the ACSD board, which in the near future she believes needs to address two pressing issues:
•  "We need to form strong partnerships with the towns that we serve," she said. "We need to earn their trust and identify common goals."
•  "We must support educational practices that nurture the whole child," Gill said. "Schools are rated on the academic achievement of its students, but they must also be judged on how well they support the development of good citizens. This requires that schools work closely with families and communities to create an environment in which children can thrive. The school board must monitor the progress of the IB program and its impact on all of our students. It must ensure that the school and community create diverse learning opportunities for students who might benefit from less traditional methods such as apprenticeships."
VICTORIA JETTE
Jette noted the board's many chores will include picking a new MUHS principal. Longtime top administrator Bill Lawson will retire this June, and a committee has been evaluating potential successors. Other priorities, she said, will include the 6th-grade transition to MUMS, supporting faculty and staff in the adoption of an IB curriculum, and determining how to best use the facilities master plan.
"I don't think that we need to take on any new big issues, but rather focus on the work before us," Jette said of the board's full plate.
"I feel incredibly lucky to be able to work with such a competent, inquisitive and kind group on the board, with such amazingly capable administrators as well as a thoughtful supportive community who all desire the same thing for kids of the ACSD," she added. "I know we all want the best education for our kids and I would be honored to be able to continue looking at how we do that in the face of all the challenges living in Vermont presents."
JENNIFER NUCEDER
Nuceder cited "communication" and "community engagement" as two of her top priorities. She's joined the county's Community Partnership Council as both a parent and ACSD board liaison.
"This year we are learning a great deal about wellness issues at our schools," she said of the council's work. "If re-elected, I would like to continue learning about best practices for supporting the wellness of our students, families, and staff and ultimately work with the administration to improve our practices."
Nuceder also stressed the facilities master plan work yet to come.
"We are also at a crucial point in the facilities master planning process where the years of gathering data and discussing important issues with our community members and district staff will culminate in a board vote," she said. "Should the facilities master plan be approved, we will have much work ahead of us to support the administration and staff in carrying out the plan."
Reporter John Flowers is at [email protected].
More News
Blasting ledge could begin on Monday in Vergennes as work on the $25 million Vergennes Gra … (read more)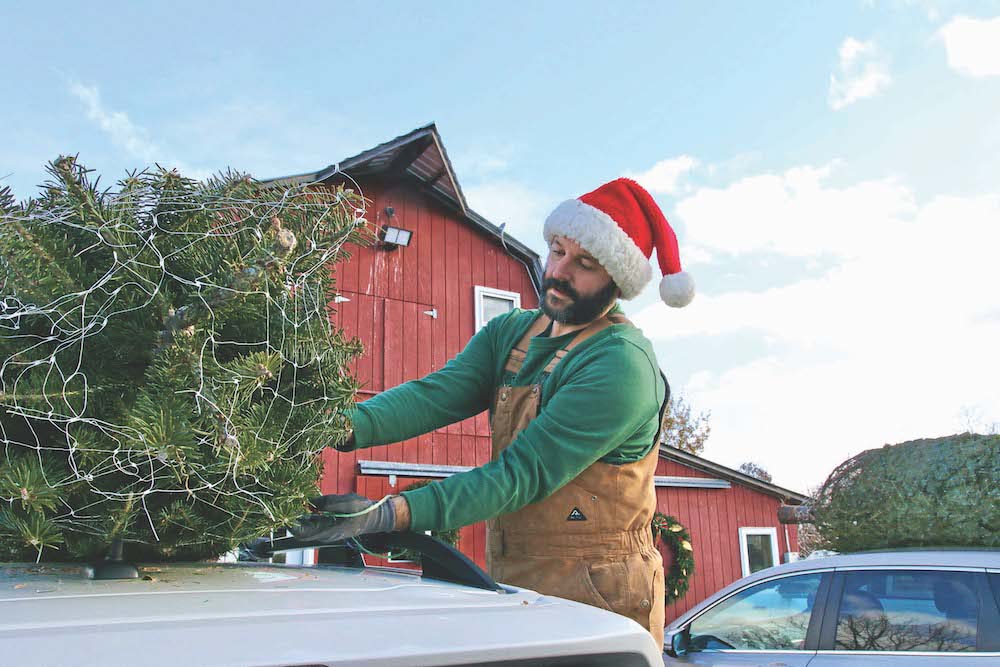 With the holiday season underway, county Christmas tree farms have begun welcoming visitor … (read more)
As the Middlebury Snowbowl prepares for opening day this Saturday, Dec. 9, loyal skiers an … (read more)