Tiger gymnasts take on Redhawks
MIDDLEBURY — Gymnastics title contender Champlain Valley Union High School cruised to a victory over host Middlebury on Friday, 129-35-95, but several Tiger gymnasts recorded personal bests.
The only Tiger who cracked the top three in an event was Alyza Alger, who was third in the all-around with 26.1 points.
The Tigers other best finishes came from Carly Burger and Alger on the floor; they tied for fifth, each with a 7.2. That score was a personal best for Alger. Alger was also sixth in the vault with a 6.1.
Rose Bright registered her highest high school career score on the beam with a 6.9.
Fair Haven independent Juliana Williams, who trains with the Tigers, also took a third in the floor exercise with an 8.05, and had a personal best on the bars with a 6.8. Alger's score on the bars of 6.5 was also a personal best.
More News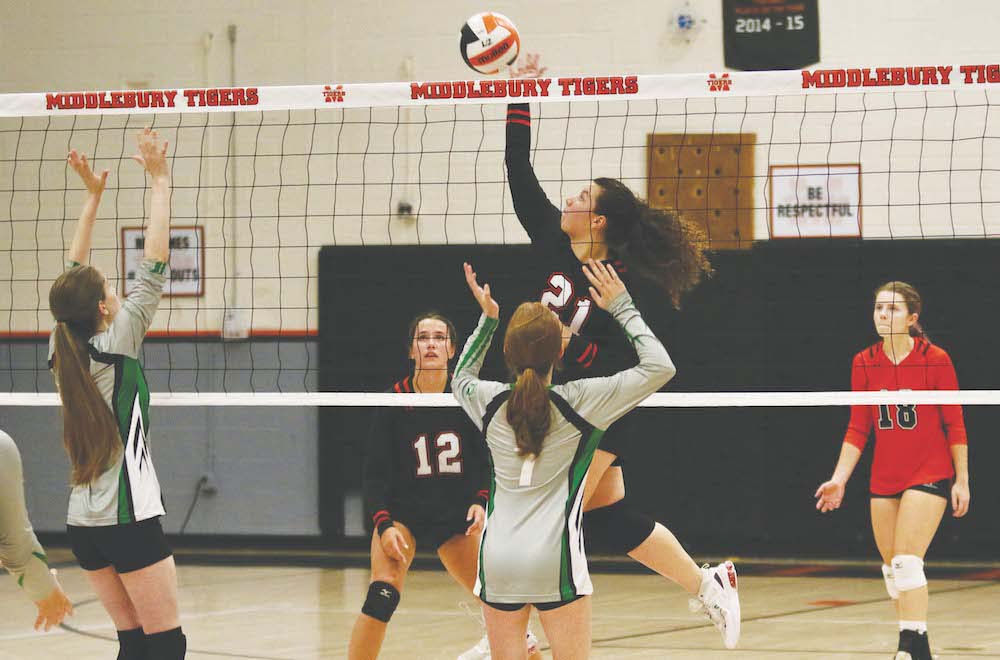 The first-year Middlebury Union High School girls' varsity volleyball team continued its r … (read more)
Soggy conditions didn't slow down Middlebury runners noticeably at a cross-country meet ho … (read more)
I gave Bill Lee a call last week, hoping he was at his home in Craftsbury and we might arr … (read more)