Arts+Leisure: Looking back at 2019
Arts+Leisure celebrated it's third full year in 2019. Twelve months, 52 issues, over 830 pages, all dedicated to arts and events going on in Addison County. 
In 2019, we had the opportunity to highlight the work of more than 50 local artists, actors, musicians and craftspeople; see over 60 exhibits; profile 51 films; suggest 363 don't-miss events happening right here in Addison County; learn nine valuable gardening lessons from our own Master Gardener Judith Irven; recommend 52 books (reviewed by The Vermont Book Shop); and 52 movies (reviewed by Joan Ellis). Oh, and we hope you've enjoyed the 46 sneak peaks into the featured real estate properties we began this year. That's been a fun new way to get to know the beautiful homes in our county. 
Every issue was brimming with good news, celebrating the art and talents in our community. We were introduced to people like Danielle Gori-Montanelli and her fanciful, fun felt creations, as well as Jim Blair's retrospective exhibit of his 35 years as a National Geographic photographer. We witnessed New Haven native Anais Mitchell's play, "Hadestown," making it all the way to Broadway and celebrated the numerous and varied plays that came to our very own theaters. Laura Wilkinson continued to give us her thoughts on living a "good" life in her column "Lessons in Listening." She plans to keep the column going next year. 
Looking ahead to the New Year, we're excited to continue publishing the Addison Independent's Arts+Leisure section, and rely on your support and participation to help make it an engaging, creative and fun companion every Thursday. 
JANUARY
Pierre pierces perceptions
Pierre Vachon, aka "The Beast" in his professional wrestling life, is in charge of piercings at Frog Alley Tattoo and Leatherworks in Middlebury. In January, Vachon opened up to talk about his varied careers as a WWE wrestler, a comedian, a manager of Big Guys Entertainment (a DJ service), freelance bouncer, designer and creator of his own chain mail, leather masks and hats, and piercings. "I always wanted to make a life that makes an interesting story," he said. A job well done.
A new century for new voices
Matthew Evan Taylor, an assistant professor of music at Middlebury College, launched the concert series New Century | New Voices in January that highlights the work of women and people of color. Taylor is a musician and composer himself; he plays the alto saxophone, soprano saxophone, flute and piano. "NCNV is my attempt to contribute to this larger discussion of inclusion by showing the growing diversity among classical composers working today," Taylor said. The concert series continued through May.
FEBRUARY
50 years of art
At the beginning of the year, the Middlebury College Museum of Art opened an exhibit highlighting the past 50 years of acquisitions. The exhibit "50/50: Collecting for the Middlebury College Museum of Art," was on view through mid-August, and featured one piece from each year back to 1968 when the college began the formal purchase of works of art. Richard Saunders, who's been the director of the Museum of Art for the past 34 years, gave us a personal tour of the exhibit.
Gong master
Andrew Noethiger brings his sound immersion experience to Illuminate in Middlebury semi-regularly. "I create sonic soundscapes, sound immersions for people to experience," said Noethiger, who describes himself as a drummer, percussionist and a sound enthusiast. In February, the Winooski resident, who at one time was a mail carrier in Bristol, explained more about his art and why he leads these sessions. "I just want to play these instruments and have others experience them," he said simply.
MARCH
Arcadian and Haymaker in full swing
After the husband wife team Matt and Caroline Corrente opened Haymaker Buns and the Arcadian in Middlebury in the fall of 2018, we caught up with Chef Matt in March to see how things were going. "Pasta brings me a lot of joy to make," he said. To make the nine varieties of pasta on the menu, Corrente and his cooks use an extruder machine and a mix of old-fashioned rolling pins and delicate handwork. The buns are a wild success too, by the way. The morning/evening split of the space with Haymaker open in the mornings and Arcadian taking over in the evening has proved to be an efficient and well-liked solution.
Heartfelt inspiration
In late March, Middlebury artist Danielle Gori-Montanelli told us all about her "fanciful felt jewelry." "My work is just plain happy," she said, through bright red lips and a sparkling grin. "I like to make it funny… Like pancakes aren't too funny, but when you put them on your ears they are." Gori-Montanelli is continually inspired by bold color, joy and happiness, even after facing her own experience with breast cancer. "It was an amazing experience. I didn't love all of it, but I don't regret it."
APRIL
A Toast to the Arts
This past spring, the Town Hall Theater in Middlebury hosted a gala highlighting visual artists for the first time. "A Toast to the Arts" was an opportunity to meet and celebrate 28 of Vermont's best visual artists and to buy their works. The gala featured carefully selected paintings, pastels, ceramics, wood and glass sculptures, tapestries, wearable art, basketry and photography in all price ranges. The event was a was a fundraiser for THT's performing arts and educational programs.
American Idiot on stage
Green Day's rock-opera "American Idiot" took the stage at Wright Memorial Theater on the Middlebury College campus May 2-4. Middlebury alumnus (1997) Clint Bierman and The Grift performed alongside the students in this production, making this show equal parts rock concert. "Sex, drugs, rock and roll, war, teenage angst, and lashing out are all part of Green Day music, and part of this musical for sure," said Assistant Professor of Theatre Michole Biancosino (a '98 Middlebury alumnus). This production was part of a class where the students analyzed the lyrics and opened a safe space to rehearse rebellion.
MAY
Hadestown opens on Broadway
New Haven native Anaïs Mitchell's show "Hadestown" opened on Broadway in New York City on April 17. Mitchell, who wrote the play over a decade ago with the help of Michael Chorney of Lincoln, saw her dreams realized with the help of director Rachel Chavkin. Chorney is now one of two arranger-orchestrators for the Broadway play and plays guitar in the show. Believe it or not you can get tickets starting at $99, so if you're taking a trip to The City check it out.
Chef John takes over at Notte
John Goettelmann has worked as a chef in Vermont since 1997. First as owners of The Storm Cafe in Middlebury, then the Paisley Hippo Sandwich Shop in Hinesburg, and in May he took over as head chef at Notte — back in Middlebury. The Ripton chef is making some awesome food and having fun too. Trust us, Notte just hosted the Addison Independent's holiday party and it was awesome. Thank you Chef John and your team.
JUNE
Chamber music series celebrates 25 years
Cynthia Huard has been the artistic director of the Rochester Chamber Music Series since its inception. This past summer, the Bristol resident reflected on 25 years of music and geared up for this season's first concert on June 8 at the Rochester Federated Church. "Usually we do four concerts," she said. "But this year we have seven! It's big." Concerts continued through mid-August. All events were (and will continue to be) based on a free-will donation.
Opera Company of Middlebury presents 'Cendrillon'
The Opera Company of Middlebury put on Jules Massenet's "Cendrillon: An Opera in Four Acts" this past June at the Town Hall Theater in Middlebury. "Doug Anderson, a.k.a. the Upholder of the Theatrical Tradition, breathed the Spirit of Fun into the opera, and Michael Sakir, the Upholder of the Musical Values, breathed Life into the score, through the glittering execution of an able army of fiery musicians," wrote Middlebury composer Jorge Martín in his review of the production.
JULY
New Book of Poems
Gary Margolis, a poet from Cornwall, published a book of poems this summer inspired in part by his time volunteering in a maximum security prison, where he facilitated poetry and writing workshops for inmates. "Being there your senses are very alive. What you see, smell, hear are all unique to being in a facility," Margolis said. His book "Time Inside" is broken into six section exploring "meaningful moments in our lives."
Comics are for adults
Jeremy Holt's eighth publication "Before Houdini" (with art by John Lucas) hit shelves in mid-July. This graphic novelist is an adopted triplet who has called Italy, Singapore, England, Norway, Texas and New York City home. He now lives in Vergennes and shared more about his creative process of creating graphic novels. "If I'm doing my job as a creator, the characters tell their own stories," he said. Holt also had an exhibit at the Jackson Gallery in Middlebury in August that depicted how exactly graphic novels are made.
AUGUST
Bread and Puppet Theater comes to Middlebury
Bread and Puppet Theater brought "The Diagonal Life" to Middlebury's Marble Works District in early August. The show explored the bewildering, beguiling, and downright funny possibilities and implications of diagonality with the help of state-of-the-art paper-maché weaponry and the riotous Bread & Puppet Brass Band. Funds raised from Middlebury Underground's Foodaroo event paid for the theater troup's honorarium. The themes of the show focused on issues of refugeehood, asylum, migration, the cruelty of bureaucracy and exclusive behaviors.
Hats
Dawn Wagner manages the annual Carnevale event at the Vergennes Opera House, and is also the creator of some fabulous paper hats. This year, she hosted a hat-making workshop and tea party at the Sheldon Museum in August. With 16 years as an Actor's Equity stage manager in New York City, Wagner came back to her Addison County roots. Carnevale, slated for the end of February 2020, still hasn't announced the theme, but Wagner says it'll be "sparkly."
SEPTEMBER
Epic little folk fest
Bristol's Moira Smiley brought her folk music to Tourterelle in New Haven for an Epic Little Folk Fest in mid-September. Smiley was joined by the Nordilc folk band SVER, Nate Gusakov and two student musicians from Young Traditions Vermont. "I'm inspired to make music here in Vermont," said Smiley. She's currently working on a large singing event in Middlebury for the summer of 2020. Check back for more details when winter thaws.
Reenacting life
Starksboro's Mike Blakeslee has been a living historian for decades. "I do it because I love history and teaching history," Blakeslee said. After retiring as the manager of diagnostic imaging at the University of Vermont Medical Center, Blakeslee now spends his free time reenacting the life of a chaplain during the Civil and Revolutionary Wars. This fall, Blakeslee explained more about the life of a living historian and the many opportunities we have here in Addison County.
OCTOBER
Marrowbone is back
Three Addison County natives resurrected Marrowbone — a celebration of story and storytelling performed outside in the blaze of Lincoln's autumn woods. This year in mid-October, Sara Granstrom, Justine Jackson and Sophie Pickens hosted the first Marrowbone since 2009. Originally directed and produced for about two decades by Marianne Lust, the three locals were honored to take on the reins.
MAW Much Ado
Middlebury Actor's Workshop staged an original and refreshing take on the classic Shakespearean rom-com "Much Ado About Nothing" in October. The stage was bare except for a dinner table and the cast. The performance becomes a play-winthin-a-play in local director Melissa Lourie's adaptation.  "I wanted to experiment with 'creative limitations,' the ingenuity that can happen when you put strict limits on what you have to use," Lourie said. 
NOVEMBER
Glass art
Maxine "Mickey" Davis makes anything she can think up out of glass, from golfers, to animals and underwater scenes, to clocks, jewelry, platters, bowls, windchimes, doorknobs, fine art panels, nametags, pins, ornaments … and more. She held an open studio at her house in North Ferrisburgh on Nov. 23-24. "I think what defines my style is the humor I have in everything I do," Davis said. "I look at life in a funny, positive way… I like to have fun."
Sas Carey makes another film
Middlebury filmmaker Sas Carey presented a pre-screening of "Transition," her fourth documentary about the nomadic cultures of northern Mongolia, at the Town Hall Theater in Middlebury in early December. She explained all about her 19 trips to the region and the connection she feels to that land before the screening of her latest documentary. The film follows a 27-year-old medical doctor as she grapples with what it means to remain in the capital instead of returning to her home in the remote areas of East Taiga. Follow this film and Carey's work at nomadicare.org.
DECEMBER
Emily Casey
PHOTO / LESLIE TWITCHELL
Emily Casey of Orwell, gave a talk in December about her new collection of essays "Made Holy" at the Ilsley Library in Middlebury. Her talk was in conjunction with an exhibit of eight pieces of artwork done by Vermont artists to represent portions of one of Casey's essays. The book was published in September. The exhibit partnership debuted at the Orwell Free Library in October and will continue traveling to different libraries through the summer.
SantaLand Diaries
Comedian Jason Lorber performed the one-man play "The SantaLand Diaries," based on the David Sedaris essay and adapted by Joe Mantello, at Town Hall Theater in Middlebury just last week. Margo Whitcomb, a former Middlebury resident, directed this performance. The duo took the show to Randolph, Waterbury, Burlington and Middlebury to spread some holiday cheer with a twist and plenty of laughs.
More News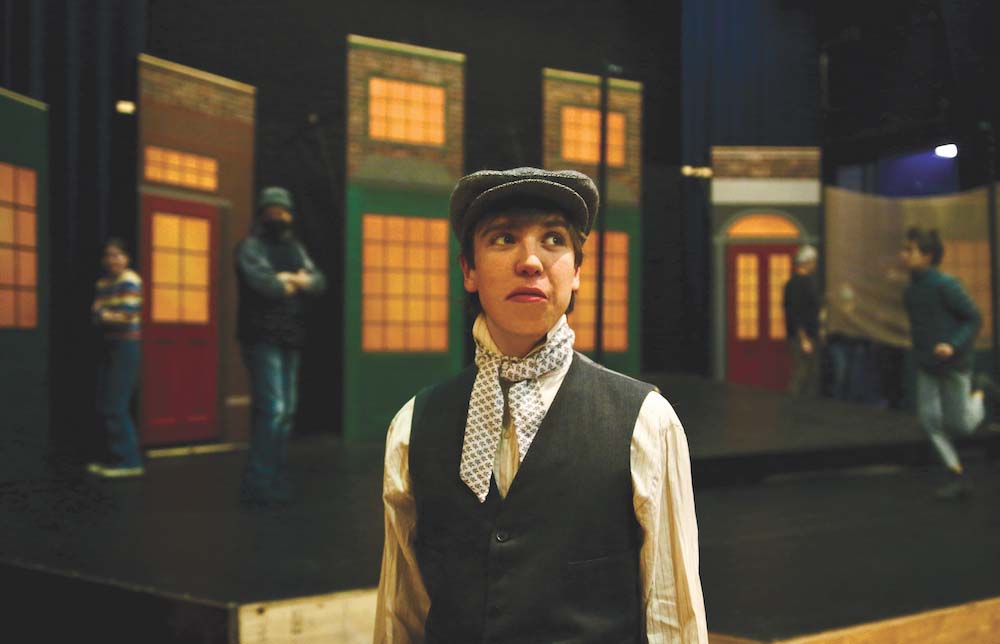 From the magical moment just before Christmas of 1843 when Charles Dickens released his no … (read more)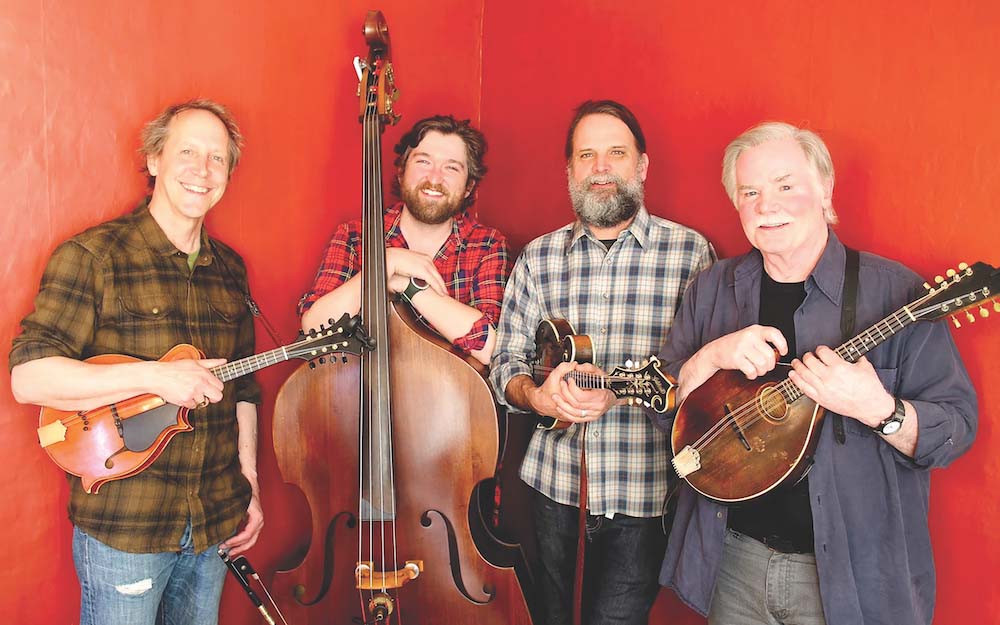 The trio of Jamie Masefield, Will Patton and Matt Flinner brings together three of Vermont … (read more)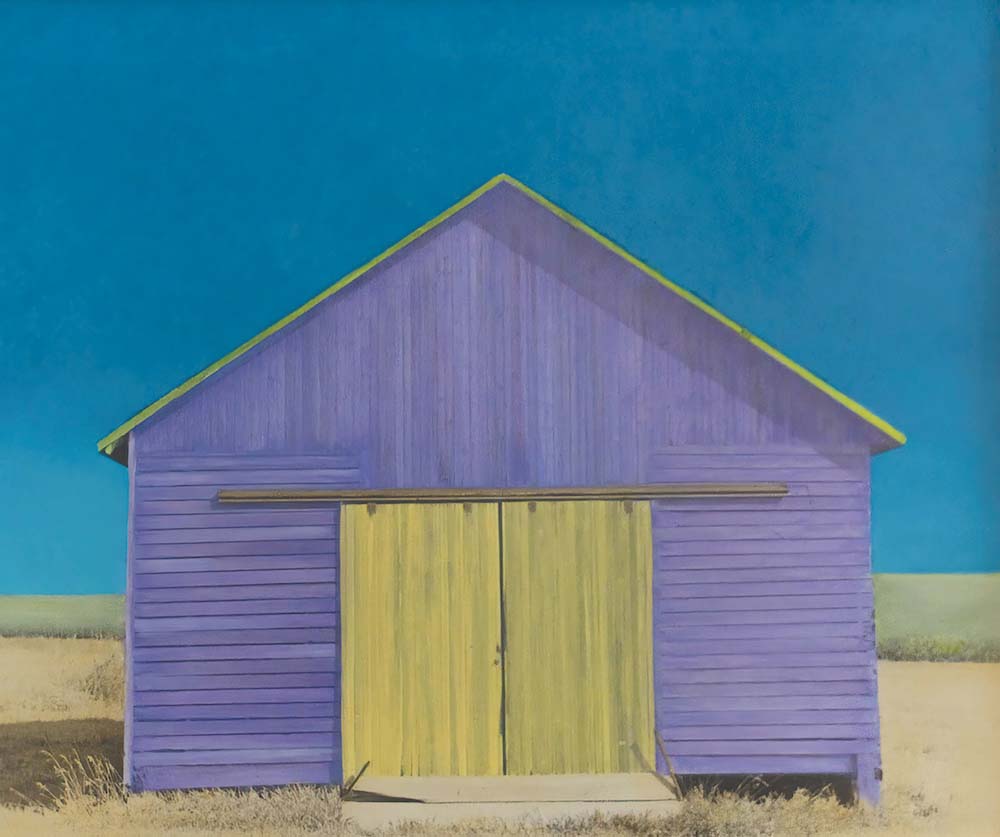 Edgewater's two galleries in downtown Middlebury will open two new exhibits for the holida … (read more)