Local seniors whip up gingerbread Hagrid's hut
MIDDLEBURY — The Elderly Services building off Exchange Street is modern and comfortable, offering a wonderful experience to participants in the nonprofit's Project Independence adult daycare program.
For a day earlier this month, the building took on an air of mystical adventure, as several Project Independence clients got caught up in Harry Potter lore as part of a tasty construction competition offered by the Vermont Folklife Center.
Elderly Services Activities Director Ken Schoen recalled receiving a flyer soliciting entries in the Vermont Folklife Center's 21st Annual Gingerbread House Competition and Exhibit. This year's theme: "Christmas at Hogwarts Castle." He believed senior clients enrolled in Project Independence might have fun collaborating on a baking contest inspired by the make-believe, literary world of Harry Potter.
He bounced the idea off of three of his colleagues — Alison Boise, Francis Tucker and Olivia Nop — and they agreed.
"They were all very excited about doing a Hogwarts presentation," Schoen said. "They thought about all the materials they would need."
Together, Elderly Services staff imagined a competition entry that would offer Project Independence members a challenge without being too intimidating. The Folklife Center established some basic ground rules for the gingerbread house: The creation needed to be entirely edible and confined to a 12-inch-by-16-inch base. No limits on verticality for the whimsical sculptures.
"In our planning, we had thought it would be really cool to do Hogwarts Castle, but decided it would be wise, with our limited architectural skills, to do something a little more simple," Nop said.
Most Project Independence participants were already at least middle-age when J.K. Rowling published the first installment of her Harry Potter book series in 1997. Fortunately, Elderly Services staff includes several people well versed in Pottermania. So they picked a popular landmark from the Potter oeuvre that, while not a castle, is instantly recognizable to Potter fans: Hagrid's Hut. 
Hagrid is a half-giant, half-human character who serves as gamekeeper and groundskeeper of Hogwarts. His hut, Elderly Services officials concluded, would offer the right scale and space for the elderly artisans to add their own artistic flourishes.
MUMS INVOLVED
The sweet construction materials used to make Hagrid's Hut were purchased with funds donated by four Middlebury Union Middle School students. These students — Alexxis Zeno, Josh Kafumbe, Orlinne Maceno and Subia Khan — were all enrolled in a summer program called "MUMS Kids Kare."
The students made "caring and compassion" the thrust of their summer learning experience. They each came up with favorite charities to support, and one of them was Elderly Services. They held a bake sale in early July that netted $165 to help Project Independence clients.
It was an example of the many wonderful, multi-generational relationships between Project Independence and students in Addison County schools.
"We live in a time and age when there's a lot of nastiness in the world, and this is one of those sweet things that community is all about," Schoen said. "They demonstrated that in an amazing way."
That $165 was more than enough to buy the gingerbread, graham crackers, pretzel logs, chocolate, fudge, sprinkles and other ingredients for Hagrid's Hut and surrounding landscape.
Planners set an entire day aside early this month for the builders of the scrumptious hut.
Around a dozen Project Independence participants stepped forward to craft the gingerbread abode and all its confectionary trappings. They worked in four shifts to complete their entry, now proudly displayed with the other Hogwarts-inspired architecture at the Folklife Center.
The oldest member of the team was 93-year-old Marion Werner. Seniors participated in all phases of the project, from assembling the hut, to cleaning up the workspace.
With guidance, Project Independence members turned the basic frame of Hagrid's Hut into impressive eye candy that was, of course, good enough to eat. Some of the architects couldn't resist doing a little quality control to make sure the construction materials passed the taste test, Tucker joked.
A mixture of egg whites, merengue powder and water was the "mortar' used in fixing the gingerbread planks together. Parsley served as a good stand-in for grass, while coconut shavings made for realistic snow cover. Graham crackers fit the bill for a sidewalk for Hagrid to receive make-believe visitors. Icing provided an appropriate base for candy roof tiles and other aesthetic adornments for the home.
The project proved to be a morale-booster for everyone at Project Independence, according to Tucker.
"They were beaming, even telling family members and caregivers when they were leaving what they had been up to that day, to spread that joy and excitement," she said. "And everyone who was working on it made sure they had a space on the van to visit it the following Tuesday."
Officials said the hut makers went into the competition to win it, not just to participate. Anyone who visits the exhibit can vote on a "People's Choice Award."
 "They put their all into it," Tucker said. "I think they hope there will be recognition."
Even Project Independence participants who didn't have a hand in construction are proud of the hut.
"There is a sense throughout the whole facility of 'This is ours; we did this,'" Tucker said.
Nancy White was among the dozen hut-makers. She proudly accepted credit for working on the lawn and sidewalk of the Project Independence entry.
"It was fun working with the ladies and it was rewarding to see it all come together," she said.
The gingerbread houses are on display at the Vermont Folklife Center headquarters, 88 Main St. in Middlebury, through this Friday.
Reporter John Flowers is at [email protected].
More News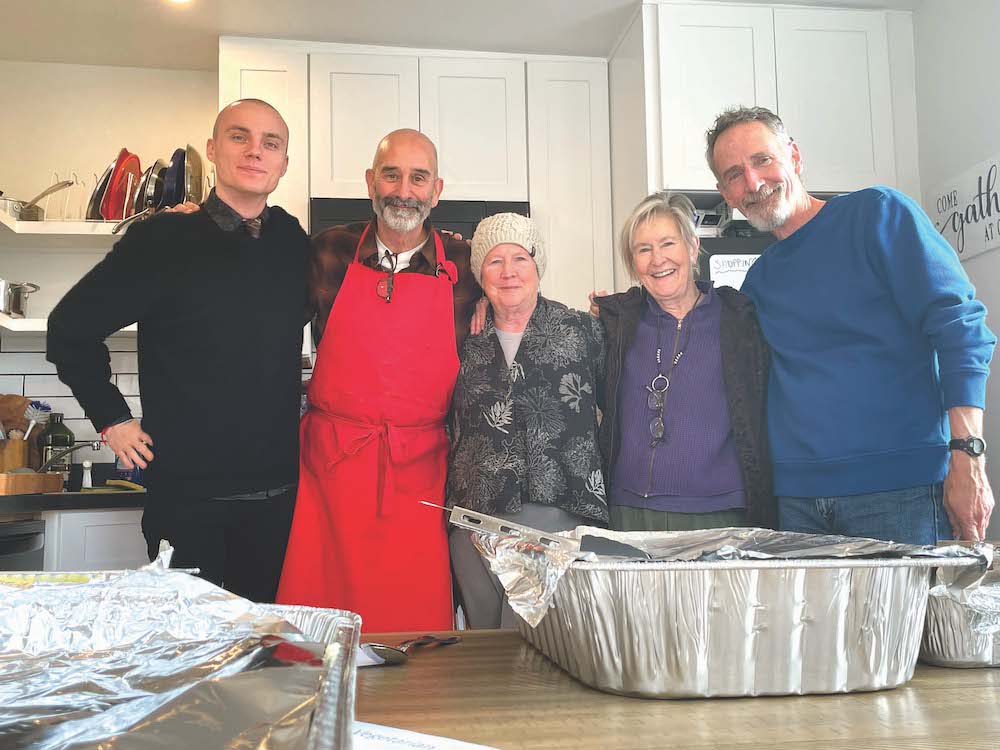 This past Thanksgiving, Nov. 23, saw almost 60 people converge upon the 1,400-square-foot … (read more)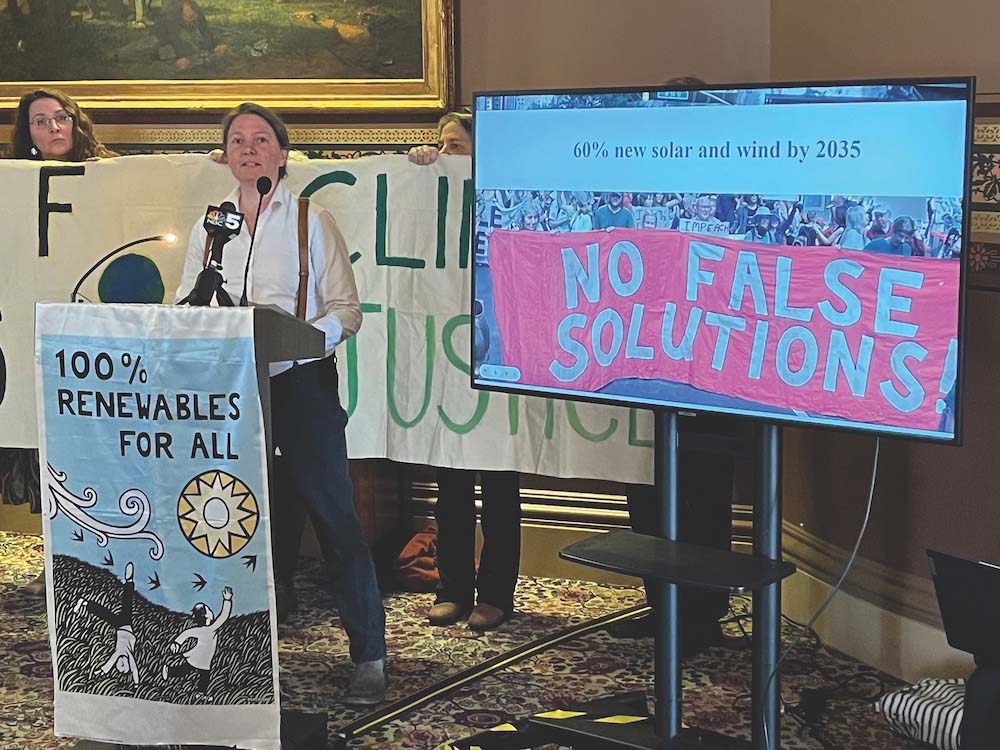 Two state lawmakers are urging Addison County folks not to ease up on efforts to battle cl … (read more)
Hunters during the 16-day deer rifle season that concluded on Sunday brought what was, acc … (read more)