Grants benefit two county dairy farms
MONTPELIER — The Vermont Farm & Forest Viability Program, a program of the Vermont Housing & Conservation Board (VHCB), awarded a total of $410,944 to 12 Vermont farms through its FY2019 Dairy Improvement Grants. Two of those grants went to Addison County farms. 
Peter Smith of Chimney Point Farm LP in Addison was awarded a $40,000 to purchase a multi-crop, no-till seeder equipped with GPS. 
Also awarded a grant was Patti and Brian Wilson of Morningside Farm in Shoreham. They will use the $10,000 grant to build a micro-dairy processing facility. 
Grant recipients across the state were awarded up to $40,000 for capital improvement projects to improve cow health, farm efficiency, milk quality and production, and water quality. These grants leveraged $699,894 in additional investments, farm contributions, and grant funding from the USDA-Natural Resources Conservation Service and the Vermont Agency of Agriculture, Food & Markets. 
Other grant recipients will be grant money: doing the following with their 
• $40,000 to install a cow identification system at B&T Black Creek Farms in Fairfield. 
• $40,000 to purchase a silage bagger and decommission a haylage bunk at Fisk-Haines Farm in Danby. 
• $31,810 to purchase a no-till drill at HJ & A Howrigan and Sons in Sheldon. 
• $40,000 to help build a new heifer barn at J&R Family Farm in North Troy. 
• $40,000 to purchase a cow activity monitoring system at Lanphear Farm in Hyde Park. 
• $40,000 to install a computer cow identification system and to purchase automatic take-offs at Magnan Bros. Maquam Shore Dairy in St. Albans. 
• $33,684 for bulk tank upgrades at Manning Dairy in St. Albans. 
• $40,000 for milk house renovations at Molly Brook Farm in Danville. 
• $16,450 to purchase a no-till cover crop drill at North Williston Cattle Company in Williston. 
• $39,000 to purchase a no-till grain drill at Sunset Lake Farm in Alburgh. 
"These grants through the Vermont Farm & Forest Viability Program are supporting family farmers in making critical investments in the future viability of their businesses," Agriculture Secretary Anson Tebbetts said. "This investment in infrastructure and innovative technology, along with business advising provided by the Viability Program, results in improvements in efficiency, milk quality, animal welfare, and environmental stewardship that may not have been possible otherwise in the current market." 
Clifford Farm is an eighth-generation dairy farm in Starksboro with a 235-cow herd, owned and operated by Eric and Jane Clifford. In 2017, they received a $25,000 Dairy Improvement Grant to purchase a no-till grain drill with a small seed box. 
Eric says the farm prides itself on "cow comfort, milk quality and sustainable cropping," and that the efficiencies of the new drill will allow additional planting for forages, while enhancing current fields. 
"We need programs like the Dairy Improvement Grant Program to keep up with the industry and stay viable," Erik Clifford said. "Investments in new, innovative equipment would not be possible without this program. We're very grateful that this funding is available." 
Recent grantees Kirk & Katrina Lanphear run Lanphear Farm with their family in Hyde Park. Named the 2016 Vermont Dairy Farm of the Year, Lanphear Farm received a $40,000 Dairy Improvement Grant in 2018 to invest in a cow monitoring system that provides data on health, breeding, and milk production. 
The Lanphears said the system has helped them meet their goals to ensure "the cows come first," address time-sensitive needs more quickly, and make tracking and maintenance more efficient and less costly for the next generation. Kirk Lanphear explained, "Managing over 500 cows is a lot to take on. This monitoring system has been an immense help in easing the workload for us now and making it easier for our children to take over management of the farm and be successful going forward." 
The Dairy Improvement Grants are made available with funding from Commonwealth Dairy, whose Brattleboro plant produces Green Mountain Creamery Greek yogurt from Vermont milk. 
The Vermont Farm & Forest Viability Program provides business planning, technical assistance, and ownership transfer planning to farm, food and forest products businesses. For more information about the Viability Program click here.
More News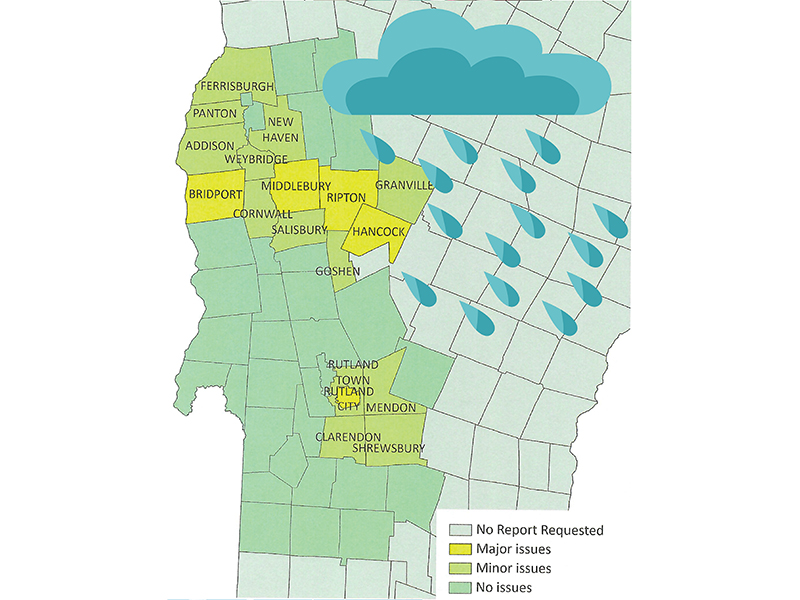 Local towns may get federal money to pay for more than a million dollars in cleanup and re … (read more)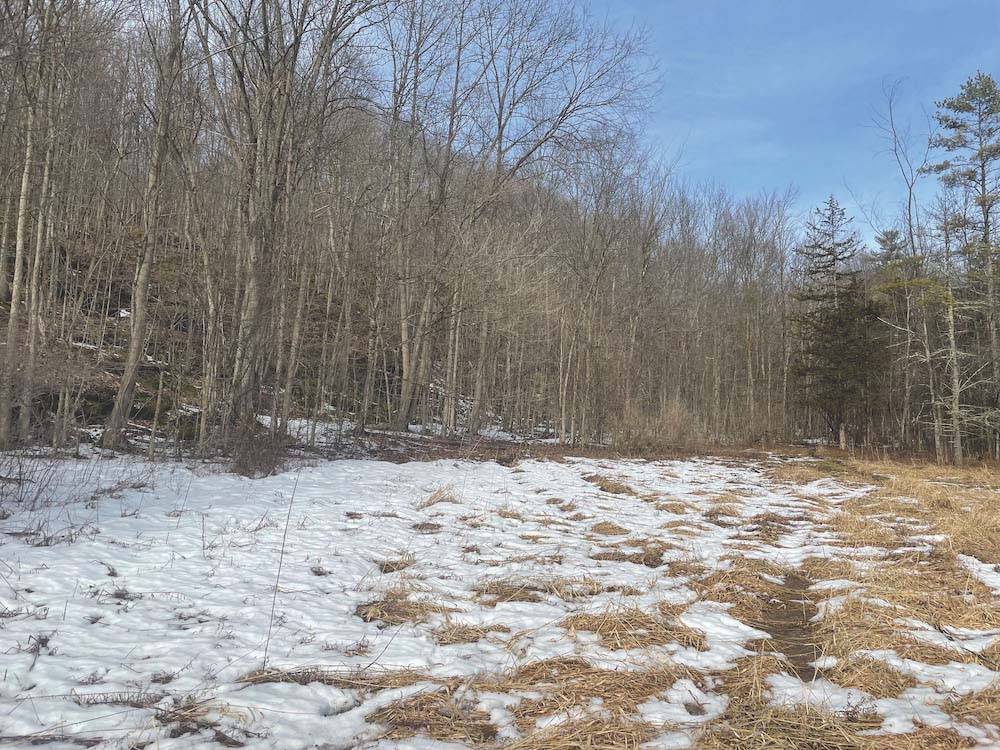 The Vermont Fish and Wildlife Department is putting $566,667 in grant money toward conserv … (read more)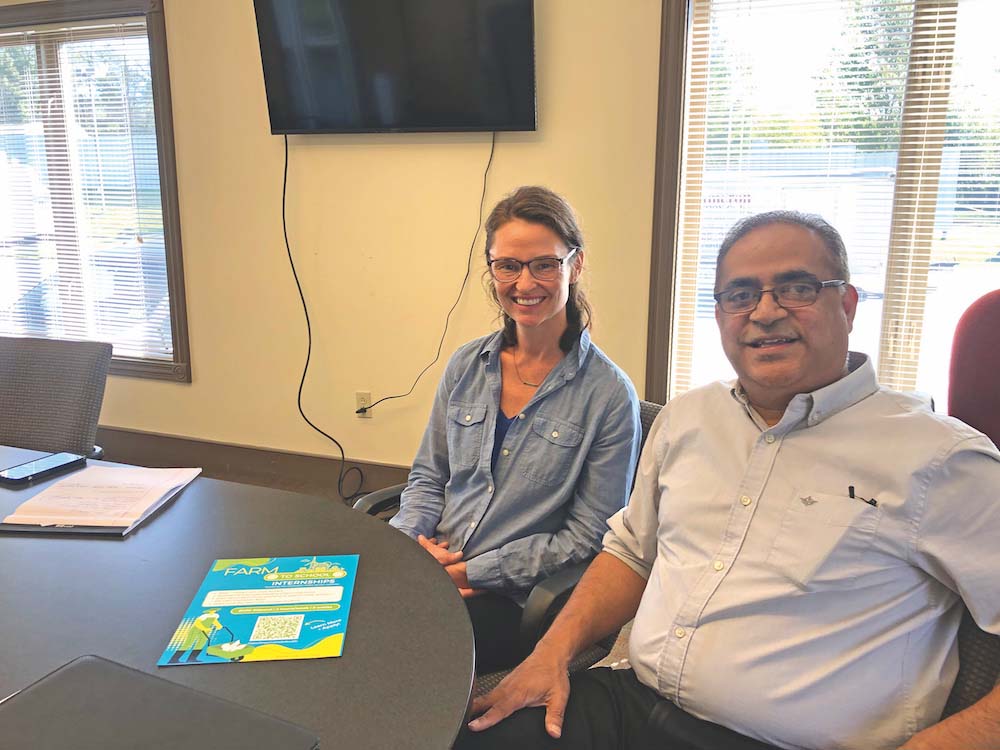 Like most things, the future of agriculture in Vermont lies in the hands of younger genera … (read more)