Vergennes Police Log: Winter parking ban begins
VERGENNES — On Nov. 24 Vergennes police took a step to warn vehicle owners that the city's winter parking ban was set to begin this past Sunday, Dec. 1.
Police went along Main Street and side streets on Nov. 24 and placed notices on windshields reminding people that the law prohibiting parking on city streets between 2 and 6 a.m. would soon take effect. The ban runs from Dec. 1 until March 31.
Vehicles parked in violation of the ordinance can be ticketed and/or towed, and owners will be liable for storage as well as towing fees, police said.
The ban is intended to keep streets clear to allow the public works department to plow and spread and salt efficiently during bad weather.   
Also between Nov. 18 and 24, Vergennes police:
On Nov. 18:
• Conducted gun-permit background checks on a Main Street resident for the St. Louis, Mo., County Sheriff's Department and for the FBI.
• Read to young children at the Bixby Library.
• On a traffic detail ticketed four drivers on West Main Street and Panton Road.
On Nov. 19:
• On behalf of Vermont State Police tried to find a man wanted for taking a female at gunpoint and use of firearms in a Ferrisburgh residence while in front of a child; officers checked a home on Hawkins Road, but found no one.
• Ticketed one motorist while on a West Main Street traffic detail.
On Nov. 20:
• Collected and destroyed hypodermic needles found in a bathroom at a Main Street business.
• Helped state police try to find a vehicle reportedly parked on the side of Route 7 on Woodman Hill; police were told a woman was seen running into the woods and there were two males in the vehicle, but police could not find it.
• Helped a woman get into her locked vehicle on South Water Street.
• Conducted traffic details on School and Green streets and Panton Road, but saw no violations.   
On Nov. 21:
• On Route 7 in Ferrisburgh cited John M. Lucia, 51, of Bristol for refusal to submit to testing for impaired driving.
• On a traffic detail on West Main Street and Hopkins Road ticked one motorist for speeding and one for driving with a suspended license.
• On behalf of state police went to the Ferrisburgh Park and Ride and checked two motorists who were reported to be passed out in a vehicle; both individuals were just tired and sleeping.
• On a traffic detail on Panton Road ticketed one driver.
On Nov. 22:
• Ticketed two tractor-trailer units on Monkton Road, one for permit violations and one for being overweight.
• On Route 7 in Ferrisburgh cited Paige E. Viens, 21, for driving under the influence. Police alleged her evidentiary test results showed a blood-alcohol content of 0.086 percent; the legal limit for driving is 0.08.
• Helped VSP by going to Lake Road in Panton and trying to find a vehicle that had been reported to be in the traveled portion of the road while the operator was sleeping; police later found the vehicle at the vehicle owner's home.
On Nov. 23:
• Responded to a report on Walker Avenue of an unknown person loosening the lug nuts on a truck; police were unable to identify a suspect or witnesses.
• Went three times to help John Graham Shelter personnel on Main Street, once to help with a female resident who had stopped using prescription medication, once to aid with a female resident feeling suicidal who they took to Porter Hospital for evaluation, and once to help calm down a nine-year-old child who was being disruptive.
On Nov. 24:
• Went to Main Street to help deal with a small, aggressive dog that was unleashed and threatening a resident; police could not find the owner of the dog.
• Saw no violations on a traffic detail on Monkton Road.
More News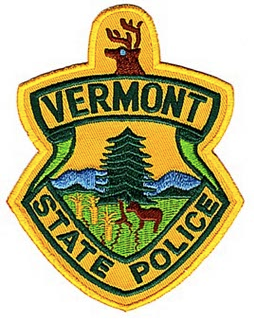 Police have not yet determined whether they will charge a youth in the killing of a Waltha … (read more)
A Vergennes police officer was the first law enforcement official to respond to a home on … (read more)
Vermont State Police operating out of the New Haven barracks dealt with two violent incide … (read more)