Town Hall Theater workshops a new musical by local writer-actors
MIDDLEBURY — Town Hall Theater is inviting the public to be part of the development of a new musical. "Showing Up" was written by local writer-actors Miranda Ferris Jones and Vanessa Dunleavy, with orchestration by Simon Broucke. The workshop will be directed by Douglas Anderson with a first draft presented Nov. 22, at 7 p.m., and Nov. 24, at 2 p.m., and the world premiere at Town Hall Theater March 20-22, 2020.
Growing up in Addison County, Jones and Dunleavy starred in high school musicals and dreamed of making it to Broadway. Life took them through New York stages, success and disappointment, the loss of old dreams and the creation of new ones. And through it all their friendship endured.
Now they're returning to their hometown to work with Anderson, artistic director of Town Hall Theater, on a new musical that tells their story.
"Showing Up" is funny, tuneful and topical.
"The moment I heard some of the songs I knew that this musical has real potential," Anderson said, "and I had to be part of it."
"Showing Up" will have its world premiere at Town Hall Theater in March, but the development of a new musical is a long, intensive process, and local audiences are invited to be part of it. Jones and Dunleavy will perform with a live band, under the direction of Broucke.
After the performances on Nov. 22 and 24, free food and drink will be served and audience will be asked to respond to the experience. Audience input will play a large role in the creation of the script for the world premiere in March.
Tickets to attend a November workshop are $14, including taxes and fees, and may be purchased at townhalltheater.org, by calling (802) 382-9222, or visiting the THT Box Office (open Monday to Saturday, 12-5 p.m.)
MIRANDA FERRISS JONES
Vermont native Miranda Ferriss Jones (composer, lyricist, actor) studied theatre at Yale University and is currently a thrilled participant in the esteemed BMI Musical Theatre Workshop. Jones has toured internationally as a singer and has been the recipient of multiple grants for her original musical works. Her show "The Precipice" — a five-year-long musical collaboration with Bob Weir of the Grateful Dead and pianist Jeff Chimenti — was performed at San Francisco's Z Space theatre. Jones' original children's musicals have been staged at schools throughout the Bay Area and Manhattan. In addition to her work as a composer, Jones runs a busy private vocal studio in Montclair, N.J., and spends time parenting her two beloved sons. Working on this show with Dunleavy has been the collaboration of a lifetime, resulting in the most hilarity and the greatest time discussing the most flattering costumes.
VANESSA DUNLEAVY
A native Vermonter, Vanessa Dunleavy (writer, actor) moved to New York in 2005 to pursue musical theatre. She trained at Circle in the Square's theatre conservatory and graduated in 2006. Dunleavy has been touring, performing and writing ever since. Favorite credits include "Sweet Charity" (Greater Boston Stage Company), "A Man of No Importance" (B-side productions), "Damn Yankees" (Goodspeed Opera House), "Catch Me If You Can" (First National Tour), "Legally Blonde" (North Shore Music Theater), "Addams Family" (Stoneham Theater), "Hairspray" (Arizona Broadway Theater), and "My Post Traumatic Cruise Ship Cabaret," a one-woman musical she co-wrote with playwright Dana Yeaton, who is also her father. She is over the proverbial moon to be realizing this dream with her childhood friend, Miss Miranda Ferriss Jones. 
SIMON BROUCKE
Native to Middlebury, Simon Broucke (orchestrations, musical direction) is a composer, orchestrator, and conductor based in New York City. He received his degree in Music and Mathematics from Columbia University, where he composed four musicals including the 123rd and 124th productions of the "Varsity Show," Columbia's oldest performing arts presentation. In addition to his work in musical theatre, he has also composed for the Columbia Ballet Collaborative, the Schoen Movement Company, and the International Contemporary Ensemble. He was the Music Director of the Columbia Pops Orchestra from 2016 to 2019, and his orchestral arrangements of cinematic music have been programmed by pops orchestras in the United States and Europe. Broucke is the orchestrator and music director for the new musical "Showing Up."
DOUGLAS ANDRESON
Douglas Anderson (director) led the charge to restore and revive Middlebury's historic Town Hall Theater, which reopened in 2008.  He's currently the artistic director of THT and the artistic director of the Opera Company of Middlebury, now in its 17th season.  Earlier careers including 17 years of teaching (Middlebury College, Amherst College) and a stint as head writer on the CBS daytime-drama, "Guiding Light." He's worked in the ASCAP New Musicals program at the Kennedy Center and has advised dozens of teams creating new musical works. He has recently been honored with a 2019 Vermont Arts Council award for his devotion to community and to artistic excellence.
More News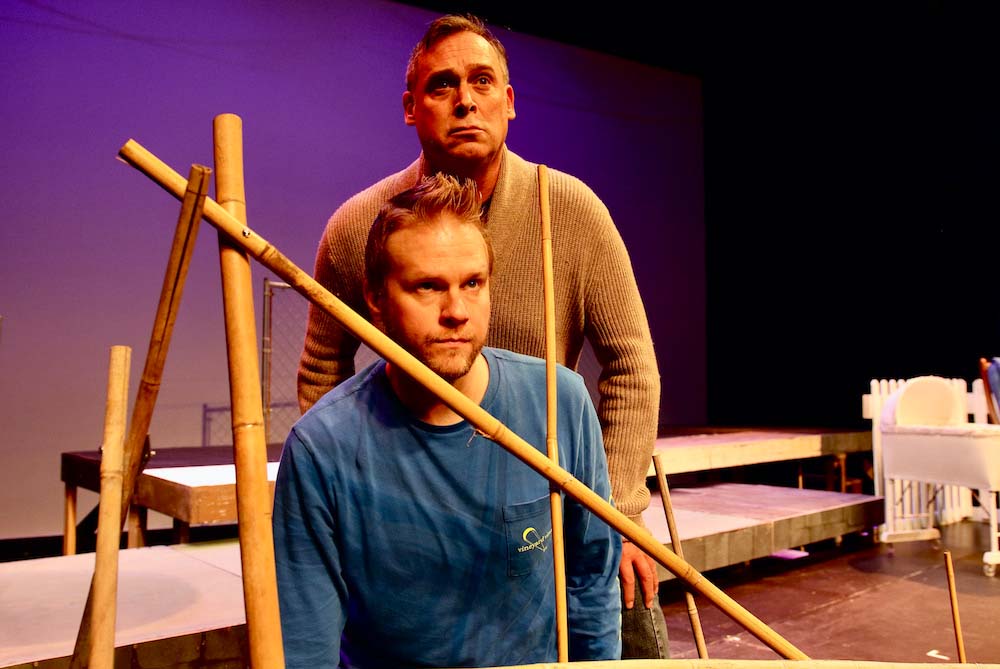 Great opera doesn't need to be about anything — sometimes all we crave is unforgettable mu … (read more)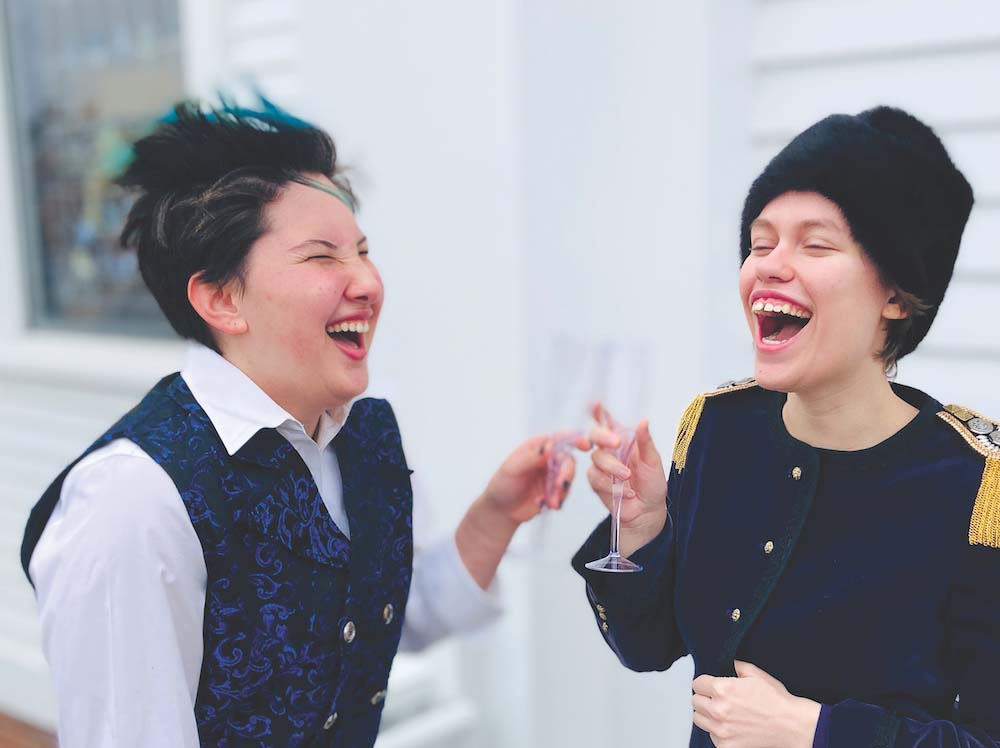 Going forward, the program will now be known as the Youth Opera Company of OCM.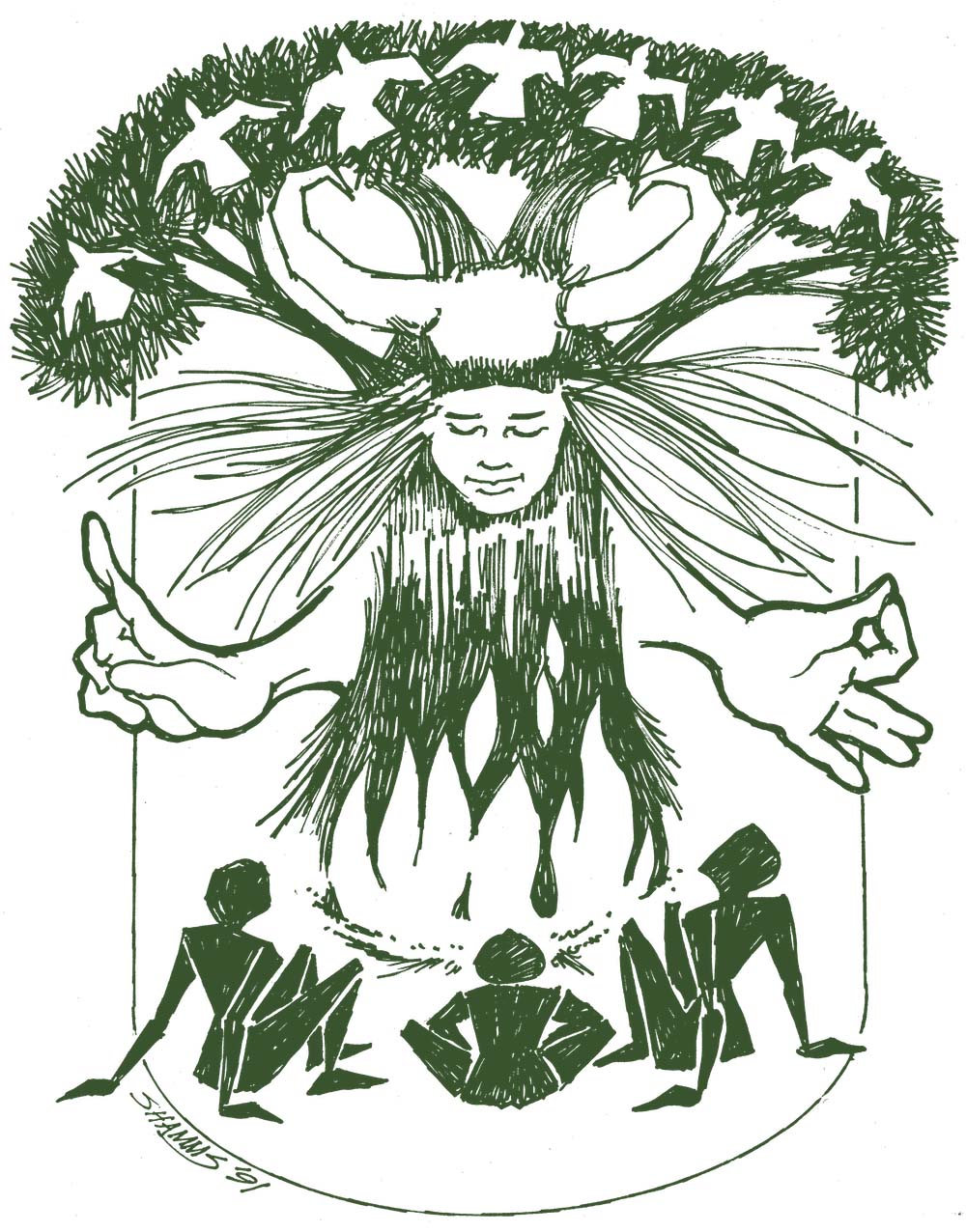 This will be Marianne Lust's final year as creator of Marrowbone, having mounted it over 2 … (read more)