Vergennes sewer rate jumps
VERGENNES — The Vergennes City Council on Tuesday agreed to raise the city's base per-unit sewer rate by $19 per quarter, or $76 per year, effective in 2020.
The increase means the quarterly rate for a homeowner — or the owners of business spaces or apartments, per unit — will increase from $106 to $125, or from $424 per year to $500 annually.
Council members at the meeting backed a motion put forward by Deputy Mayor Lynn Donnelly that set the sewer rate for 18 months, at which time they said another larger increase is probable.
As Alderman Mark Koenig put it, it is "more than likely we'd bump it up to $150 in 2021."
Council members will dedicate the proceeds from the rate increase to a capital improvement fund, and they said they plan to hold the money in reserve until they can propose a sewer system bond. One possible use for the funds, they said, would be to match a grant that could lower the cost to city taxpayers.
"I just think it's important to come to the table with money when we're doing this," said Alderman Bill Benton.
Council members said they want to have money in hand when it comes time to rebuild the sewer system's collection system to end the persistent overflow problem that plagues its Macdonough Drive pump station.
During heavy rains, that pump station overflows and dumps thousands of gallons of wastewater — largely stormwater, but including some human waste — into Otter Creek. The issue has been ongoing for decades and an expensive fix looms — possibly within three to five years, according to City Manager Matt Chabot.
Engineering studies are ongoing to find a solution to a problem that includes:
•  Aging clay lines.
•  Infiltration from private sump pumps and roof drains.
•  Stormwater runoff.
•  Material that gets into the system and clogs pumps at the station.
Chabot said the city could also consider modernizing the plant itself to accommodate possible growth predicted if a new truck route is built through empty areas of northern Vergennes, a road that local and state officials believe could spark development.
On Tuesday, city officials estimated the quarterly rate increase to $125 for per-unit payers would raise an additional $240,000 a year for the capital fund, while bumping the rate immediately to $150 would have raised an extra $295,000.
But City Clerk/Treasurer Joan Devine on Wednesday made a correction to the council members' math.
She said an increase from $106 to $125 was about 18 percent, and a percentage increase of that size in sewer revenue would only net $123,000.
An increase of 41 percent to $150, which Mayor Jeff Fritz said on Wednesday he supported, would have netted an additional $284,000 per year, according to Devine.
The council had considered an immediate increase to $150, but agreed with Donnelly that a step increase was more reasonable.
The increase is the third in a little less than four years after about a decade of stable sewer rates. In October 2017, the council approved an increase of $10, to $106 per unit per quarter. During 2016 budget deliberations the council backed an increase from $87.50 to $96 per quarter.
Many communities, including Middlebury, meter water use and bill sewer charges based on gallons of water used. But the Vergennes-Panton water district bills per unit and does not meter users, and Vergennes bills its sewer system users on the same basis. Over the years the water district and the city have studied the issue and have decided it's not worth the expense of installing meters for all users.
Larger Vergennes users, however, are metered — including Collins Aerospace, Northlands Job Corps, restaurants, laundry firms and car washes, city schools, and some other larger businesses and properties. Devine said their bills rise by a corresponding percentage when the council changes the per-unit rate. 
Andy Kirkaldy may be reached at [email protected].
More News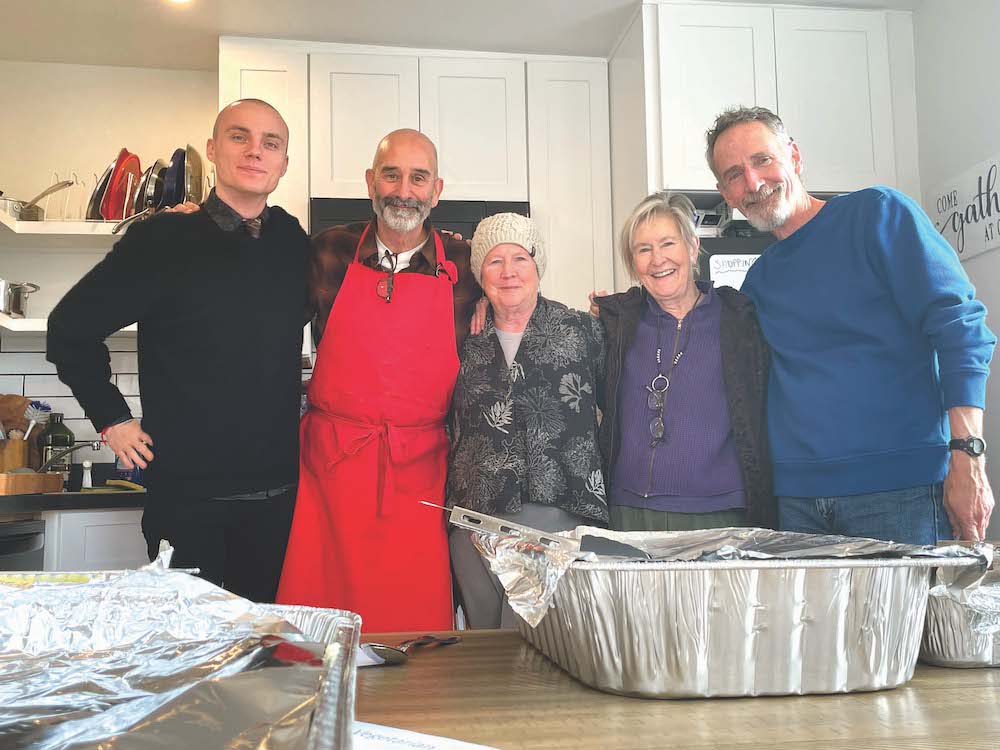 This past Thanksgiving, Nov. 23, saw almost 60 people converge upon the 1,400-square-foot … (read more)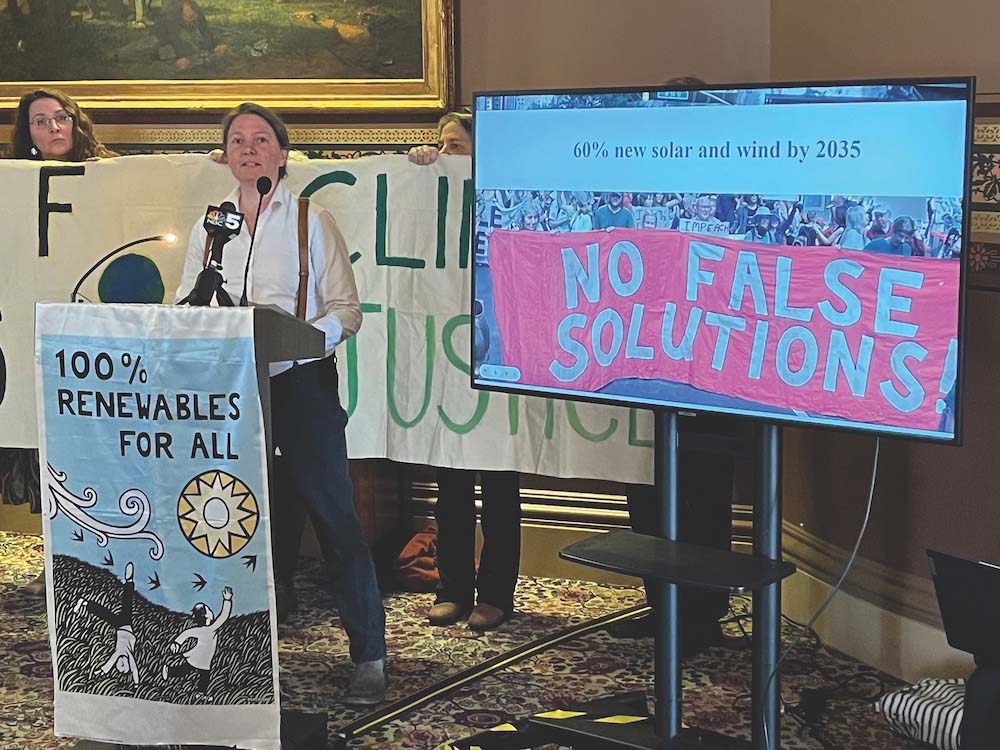 Two state lawmakers are urging Addison County folks not to ease up on efforts to battle cl … (read more)
Hunters during the 16-day deer rifle season that concluded on Sunday brought what was, acc … (read more)