Final bell chimes for revered Bristol character
I got the right wife, the right job, the right kids and the right life.
— George Smith
BRISTOL — George Smith, who served his country in World War II and his community for more than 60 years, died on Saturday, Nov. 9, at the age of 93.
A former Bristol Village trustee, delinquent tax collector, longtime firefighter and much-loved "keeper of the scales" at the old town landfill, Smith was particularly known for his keen sense of humor, meticulous accounting skills and a great institutional memory of his community and the people with whom he shared it.
"I got the right wife, the right job, the right kids and the right life," Smith told the Valley Voice during an interview around a decade ago.
Indeed, his family was his pride and joy, according to those who knew him well.
Smith and his wife Doris "Dot" D'Avignon would bring nine children into the world.
"His family and his friends meant everything to him," recalled Kris Perlee, a fellow Bristol firefighter who also worked with Smith at the Bristol "dump" off Pine Street that closed in 2015. Smith held court in the hut that fronted the weigh scales, generously sharing stories with landfill customers and biscuits with their dogs.
If locals didn't catch him at the landfill, they might bump into him at Cubber's Restaurant, where he was a member of the "Old Pharts Coffee Club." The club, made up of seniors from the 5-Town area, gathers each morning to share news and stories.
And Smith had a lot to talk about.
He graduated from Bristol High School on June 6, 1944 — which was D-Day. He joined the U.S. Navy and served as a radioman on the U.S.S. Topeka, which among other things took him past the destruction of Pearl Harbor.
His long professional career included stints with the Rutland Railroad and then the United States Postal Service, working as a rural mail carrier in Shelburne.
Smith joined the Bristol Fire Department on Feb. 5, 1957, and remained a member until his death on Saturday. He distinguished himself as the department's longtime clerk and treasurer, according to past Chief Mark Bouvier.
"He was a good steward of our funds," recalled Bouvier, also noting Smith's frugal nature. Smith, a child of the Great Depression, knew the value of a dollar. He was dogged in his pursuit of money owed to the fire department — and to the town, as delinquent tax collector. He always looked for the best investment rates, and would just as soon visit a bank rather than do business over the phone.
"When he opened his wallet, Andrew Jackson rubbed his eyes because he hadn't seen light for a while," Bouvier joked.
But jokes aside, Bouvier credited Smith with helping the fire department fulfill two important missions.
Smith was instrumental in helping the department in the early 1990s reacquire the bell that once summoned firefighters to the North Street firehouse for emergencies.
The bell had been replaced decades earlier by a whistle, and then by modern beepers; but local firefighters wanted the bell back in the firehouse in time for the department's 100th anniversary in 1993. The bell disappeared from storage soon after it was taken out of the firehouse tower. It was later traced to a woman in Shrewsbury who had purchased it from a junkyard dealer, noted Bouvier.
The woman was initially reluctant to sell the bell back to the department, explaining she had bought it as a Father's Day gift.
Undeterred, Smith visited the woman on more than one occasion, asking if she might sell it for what she had paid for it.
His efforts eventually paid off, according to Bouvier, who quipped the woman evidently grew weary of Smith's visits and finally relented.
The bell is now housed at the department's new firehouse off West Street.
FIRES & FINANCES
Bouvier also lauded Smith for his efforts to get financial autonomy for the Bristol Fire Department. The department's finances had been tied to the town, until Smith and other leaders helped get a separate, non-profit designation for the organization.
"He did a lot of the legwork," Bouvier said. "It was a big change when we did it, and George was open to that change."
Smith will receive the ultimate gesture of respect from the fire department following his funeral on Thursday, Nov. 14, when he takes a final ride in the force's 1936 fire truck to St. Joseph's Cemetery in Bristol.
Perlee and Bouvier will be among the many who will be present for Smith's sendoff.
"It's been a pretty rugged week," Perlee said of the mourning process for firefighters and others who knew Smith.
Perlee will always admire Smith's dedication to firefighting.
"Even at his age, he showed up for every monthly meeting," Perlee said.
"(Firefighting) was still a passion for him."
Later in life, Smith found another passion — acting. He played the role of a cowboy in a series of TV commercials for South Burlington-based Heritage Automotive Group, aka the "H-Team." One of his co-stars — and a fellow "Old Phart" — was Joe Duvall.
"George had a pretty good sense of humor," Duvall said. "He enjoyed hearing something he could really laugh at."
He added he admired Smith's work ethic, exemplified by his railroad and postal careers.
And he never forgot a face.
"George knew a lot about all the people who grew up and lived in Bristol," Duvall said. "It seemed like he knew everybody."
Smith's complete obituary can be found in this edition of the Independent.
Reporter John Flowers is at [email protected].
More News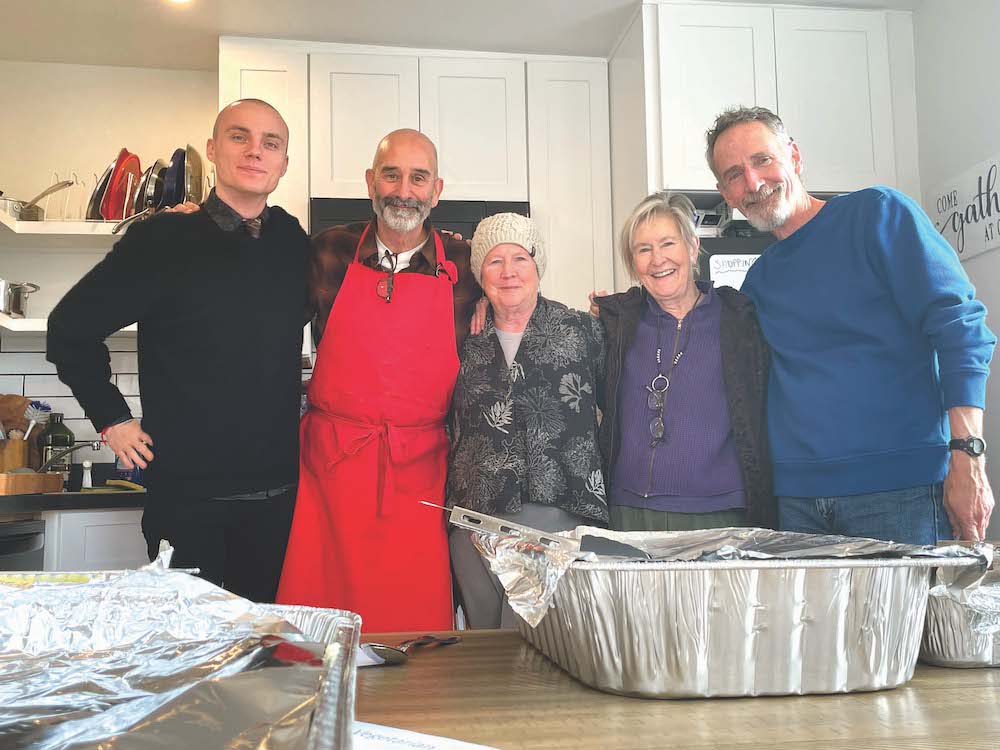 This past Thanksgiving, Nov. 23, saw almost 60 people converge upon the 1,400-square-foot … (read more)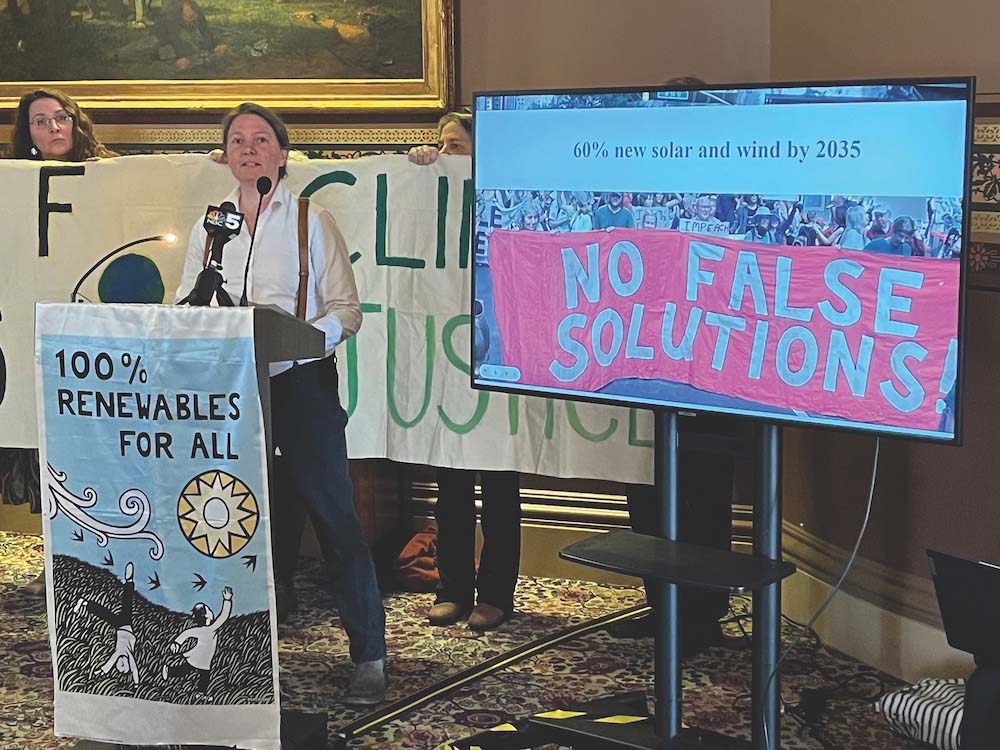 Two state lawmakers are urging Addison County folks not to ease up on efforts to battle cl … (read more)
Hunters during the 16-day deer rifle season that concluded on Sunday brought what was, acc … (read more)