Arts Beat: The legendary Tom Rush to play THT
Tom Rush will hit the stage at Middlebury's Town Hall Theater on Thursday, Nov. 14, at 7:30 p.m. He will be accompanied by Matt Nakoa.
Now celebrating more than 52 years of touring, Rush has been thrilling audiences here and abroad with hits like "No Regrets," "Circle Game," "Remember Song," "Urge for Going" and "Merrimack County."
Rush's impact on the American music scene has been profound. He helped shape the folk revival in the '60s and the renaissance of the '80s and '90s, his music having left its stamp on generations of artists. James Taylor, Emmylou Harris, Tom Petty and Garth Brooks have cited Rush as a major influence. His early recordings introduced the world to the work of Joni Mitchell, Jackson Browne and James Taylor. Subsequently, his Club 47 concerts brought attention to artists such as Nanci Griffith and Shawn Colvin.
"Never miss a chance to see Tom Rush live. He's got that rare one-of-a-kind quality that makes you realize you've seen somebody who really matters," says Toronto's Exclaim Magazine.
Tickets are $49 plus fees, and may be purchased at the THT box office, 68 South Pleasant Street in Middlebury, over the phone at 802-382-9222 (Monday-Saturday, noon to 5 p.m.), or online at townhalltheater.org.
'MADAMA BUTTERFLY' AT TOWN HALL THEATER
An encore performance of The Met Live in HD's "Madama Butterfly" will be rebroadcast at Middlebury's Town Hall Theater on Saturday, Nov. 16, at 1 p.m.
Soprano Hui He takes on the heartbreaking title role of the doomed geisha, with tenor Andrea Carè as the American naval officer who abandons her. Paulo Szot takes the role of Sharpless, and Pier Giorgio Morandi is on the podium for Anthony Minghella's sweeping production, a perennial audience favorite.
The title character of Madama Butterfly — a young Japanese geisha who clings to the belief that her arrangement with a visiting American naval officer is a loving and permanent marriage — is one of the defining roles in opera. The lyric beauty of Puccini's score, especially the music for the thoroughly believable lead role, has made Butterfly timeless.
Scott Morrison will give a pre-show talk in the Byers Studio downstairs at 12:15 p.m. with refreshments sponsored by the Opera Company of Middlebury.
Tickets are $24/$10 students and may be purchased at townhalltheater.org, by calling 802-382-9222, at the THT box office Monday-Saturday, noon to 5 p.m., or at the door one hour before show time. THT is located at 68 S. Pleasant Street in Middlebury.
"THE CAKE" AT VERMONT COFFEE
Middlebury Actors Workshop presents "The Cake," by Bekah Brunstetter in the final staged reading for 2019 at 4 p.m. on Sunday, Nov. 17, at The Vermont Coffee Company, 1197 Exchange Street, in Middlebury.
On June 4, 2018, the U.S. Supreme Court ruled 7-2 in favor of a male Colorado baker who refused to make a wedding cake for a male same sex couple, citing his religious beliefs and first amendment rights. This decision followed years of similar interactions across the United States between bakers who refused to honor gay marriages and pairs who wanted to tie the knot.
In "The Cake," the couple is lesbian and the baker is a middle-aged woman. Della makes cakes, not judgment calls — those she leaves to her husband, Tim. But when the girl she helped raise comes back home to North Carolina to get married, and the fiancé is actually a fiancée, Della's life gets turned upside down.
Directed by Rebecca Strum, the cast includes Victoria Luksch, Tamara Brown, Cael Barkman, David Schein and MacArthur Stine with Frankie Dunleavy reading stage directions.
Although admission is free, donations are always appreciated. A talkback with the cast and refreshments follow the performance.
DAVID CROSBY BIOGRAPHY AT THT
The Middlebury New Filmmakers Festival Biography Series continues at 7 p.m. on Friday, Nov. 15, with "David Crosby: Remember My Name" at Middlebury's Town Hall Theater.
Strikingly potent and provocative, A.J. Eaton's remarkable documentary presents an unforgettable and intimate story of a man whose brutally honest self-reflection illuminates a life that continues to be controversial and creative in equal measure. Experience David Crosby, human being, survivor, living his own truth, out loud.
Focused on rich and rewarding work from singular filmmakers, "The Biography Series: Fabulous Films About Fascinating People," offers sterling films, both documentary and narrative, that illuminate the lives of complex and significant people whose achievements have touched us in myriad ways.
Tickets are $15, and may be purchased at the THT box office, 68 South Pleasant Street in Middlebury, over the phone at 802-382-9222 (Monday-Saturday, noon to 5 p.m.), or online at townhalltheater.org.
THE LINE KING AT THT
The Great Art Wednesday Series continues at Middlebury's Town Hall Theater at 11 a.m. on Wednesday, Nov. 13, with "The Line King: The Al Hirschfeld Story."
This documentary, directed by Susan Warms Dryfoos, follows the life and career of accomplished caricaturist and artist Al Hirschfeld. Hirschfeld rises to prominence drawing caricatures of Broadway actors and other celebrities for the New York Herald Tribune and the New York Times in the 1920s. His portrayals quickly become a rite of passage for rising theater actors.
This event is being presented in partnership with local nonprofit, the Middlebury Studio School, whose mission it is to fosters community engagement and creative growth in the visual arts through quality instruction. Starting at 10 a.m. on the day of show, the school will be providing coffee, light refreshments and custom-made mugs available for purchase. Proceeds benefit the Middlebury Studio School.
Tickets are $13 for adults, $8 for students, and may be purchased at the THT box office, 68 South Pleasant Street in Middlebury, over the phone at 802-382-9222 (Monday-Saturday, noon to 5 p.m.), or online at townhalltheater.org.
MOOSE CROSSING AT BRANDON MUSIC
Brandon Music welcomes Brandon-based jazz trio Moose Crossing for the first time on Saturday, Nov. 16, at 7:30 p.m.
Zak Hampton, founding member, brings together an eclectic group of talented musicians from across the region. Fronting the band on tenor sax and the occasional vocal tune, Hampton's Moose Crossing has brought high energy jazz, fused with popular funk, rock and blues music to the New England music scene for ten years. Hampton is joined by Jore Plotts on bass and Adam Schini on organ and keyboard.
They perform youthful takes on the classics from Duke Ellington and Frank Sinatra to Miles Davis and John Coltrane together with original jazz and more contemporary takes on tunes from The Doors, Bruno Mars and The Beatles, thus promising something for all music lovers.
Concert tickets are $20. A pre-concert dinner is available for $25. Reservations are required for dinner and recommended for the show. Venue is BYOB. Call 802-247-4295 or e-mail [email protected] for reservations or for more information. Brandon Music is located at 62 Country Club Road in Brandon.
VA-ET-VIENT IN BRISTOL
The 5Town Friends of the Arts presents the third in the series of pop-up music concerts with Va et Vient at 7 p.m. on Thursday, Nov. 14, at Vermont Tree goods, 27 Main Street in Bristol.
Addison County's group Va-et-vient ('Come & Go') celebrates the many colors found in music from several French cultures. The group includes Carol Reed from Leicester (voice, guitar, and mandolin), Suzanne Germain from Lincoln (voice and percussion), and Lausanne Allen from South Starksboro (voice, fiddles, flute, penny whistles, harmonica and mandolins).
These musiciennes will take you through the centuries from France to Québec and New Orleans with lively dance numbers, touching love songs, kickin' Cajun and Créole tunes and rollicking Québecois favorites.
Admission is by donation.
TWELFTH ANNUAL HOLIDAY SHOW AT JACKSON GALLERY
The Jackson Gallery at Town Hall Theater presents the 12th Annual Holiday Show, beginning on Friday, Nov. 15, with an opening reception from 5 to 7 p.m.
This exhibition features 25 regional artists whose work represents a wide variety of media and styles. All have been recognized for their individual approaches to design and image.
This holiday season show has become a tradition at Town Hall Theater and features unique and affordable works available for immediate purchase. The exhibit, which runs through Dec. 31, is free. The Jackson Gallery is located in the lower level of THT in the center of Middlebury. Gallery hours are Monday through Saturday noon to five, and an hour before any public events in the building. For further information, call 802-382-9222 or visit the web site at townhalltheater.org.
INTERNATIONAL FILM SERIES
The 2019-2020 Hirschfield International Film Series continues on Saturday, Nov. 16, at Middlebury College with the 2019 U.S. film, "Waves," directed by Trey Edward Shults.
Set against the vibrant landscape of South Florida, and featuring an astonishing ensemble of award-winning actors and breakouts alike, "Waves" traces the epic emotional journey of a suburban African-American family — led by a well-intentioned but domineering father — as they navigate love, forgiveness, and coming together in the aftermath of a loss. "Wave" is a heartrending story about the universal capacity for compassion and growth even in the darkest of times.
The film will be shown at 3 and again at 8 p.m. in Dana Auditorium on College Street (Route 125). It's free. Some of the films in this series may be inappropriate for children.
SOUND INVESTMENT JAZZ ENSEMBLE AT COLLEGE
The Sound Investment Jazz Ensemble, directed by Dick Forman, will perform on Saturday, Nov. 16, at 7:30 p.m., in Robison Hall at Middlebury College's Mahaney Arts Center. The SIJE celebrates the wisdom that "it don't mean a thing if it ain't got that swing" with a program of contemporary jazz compositions and favorites from the classic big band repertoire. It's free, and the public is welcome. For more information, visit middlebury.edu/arts or phone 802-443-3168. The MAC is located at 72 Porter Field Road in Middlebury.
More News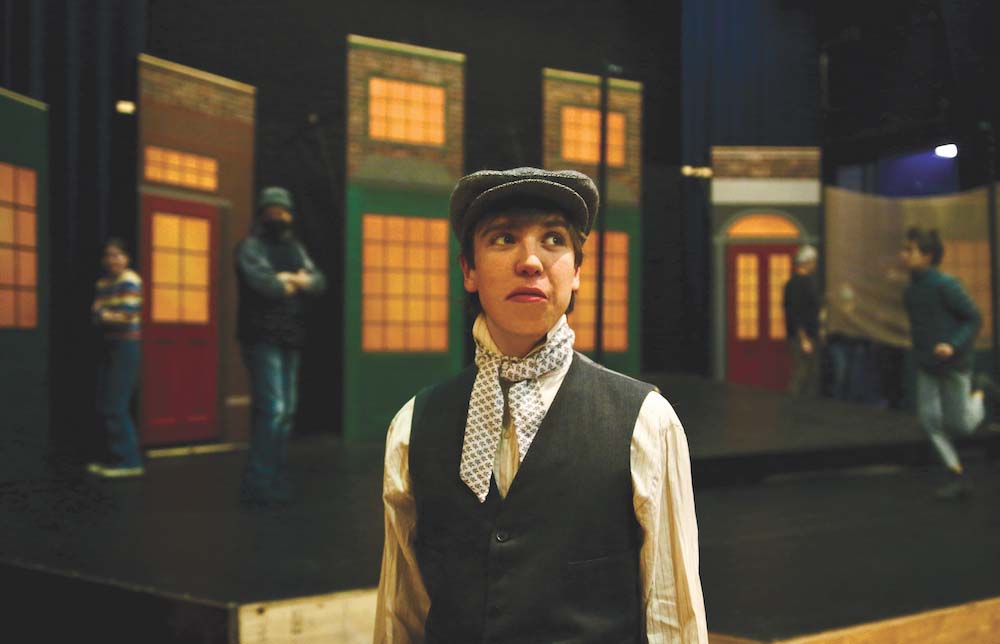 From the magical moment just before Christmas of 1843 when Charles Dickens released his no … (read more)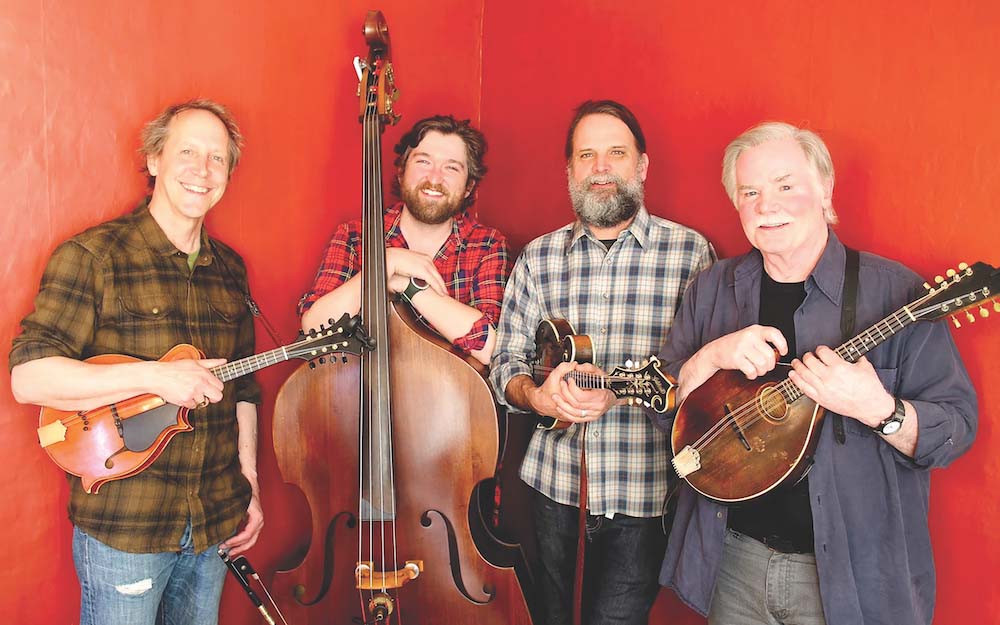 The trio of Jamie Masefield, Will Patton and Matt Flinner brings together three of Vermont … (read more)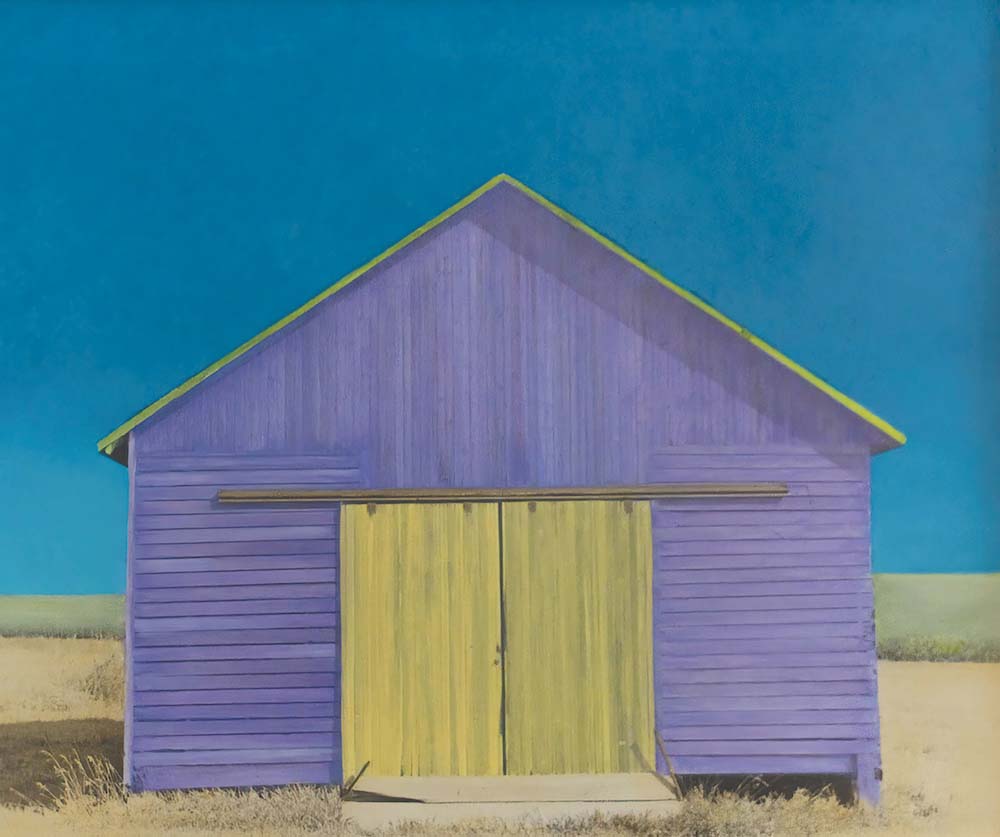 Edgewater's two galleries in downtown Middlebury will open two new exhibits for the holida … (read more)